2022 Fall Trends Forecast: What to Do, Eat, Drink, and Wear in Greater Boston This Season
The changing season brings more than just cooler weather. It changes everything from your routine, to your favorite colors to wear, even where you spend your free time. So, you may have some new choices to make—and it's about time you start looking for some trend inspiration.
You're not alone: According to Karynne Storlazzi, Liberty & Main restaurant manager at Legacy Place in Dedham, MA, the fall is when people flock to the outdoor lifestyle and shopping destination to fill their craving for newness. "The energy gets bigger," she says. "There's more buzz, more excitement."
Booty by Brabants CEO and Boston fitness icon Kelly Brabants, whose second permanent location just opened at Legacy Place on September 1, notices the same trend in the fall. "It's very vibrant," she says. "People want to be able to drive, park somewhere, grab a bite to eat, grab a coffee, and shop different brands—and do it all at once." Plus, she says, you can enjoy the fall weather thanks to Legacy Place's outdoor concept.
With some pointers and recommendations from Brabants and Storlazzi, we rounded up some notable products, eats, and things to do at Legacy Place to get you started on your journey to a new (and very trendy) you.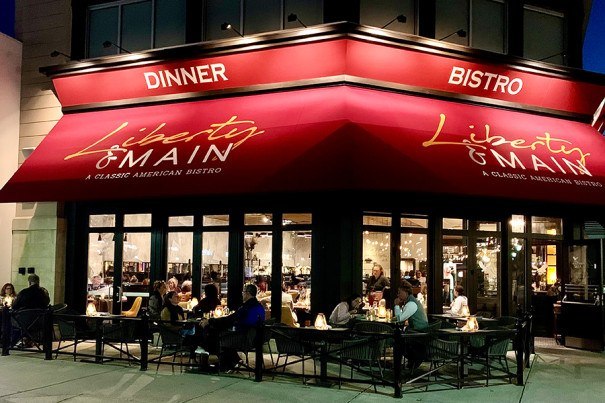 Favorite Meal
Liberty & Main is a restaurant favorite at Legacy Place, frequented by everyone from shoppers to store owners. "Liberty and Main is my favorite right now because it has that homey feel," says Brabants. She says it's trendy and upscale, but still maintains the local vibe. "You can sit at the bar and talk to the bartenders, and feel comfortable just hanging out."
Their recent top-selling entree is likely to remain popular in the fall, says Storlazzi. "Our pistachio-crusted cod is a highlight," she says. The dish comes with roasted potatoes, green beans, and carrot ginger puree. "We've had a cod dish since we opened, but we change up the recipe when we change the menu," she says. "This one has by far been the best."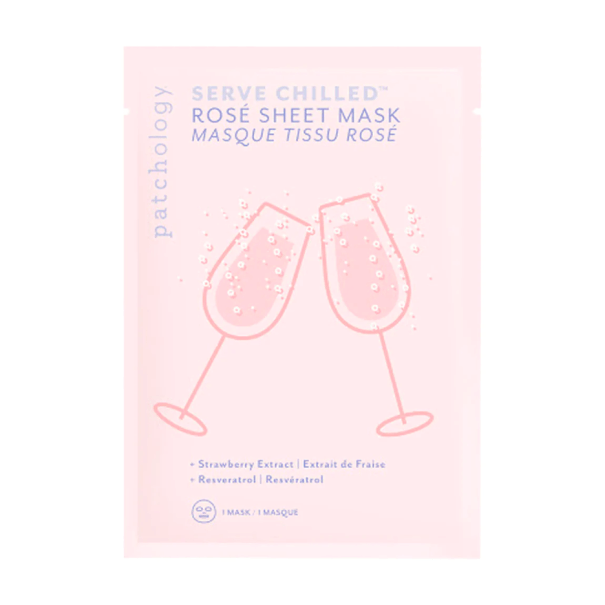 Favorite Self-Care Products
For many, like Brabants, the productive energy of fall comes with a renewed sense of self-care and wellness. While she's in Bluemercury, Brabants loves to stock up on the Patchology Serve Chilled Rose sheet masks— "I put them in the fridge, and then I put it on before a photoshoot or an event," she says. "It's my favorite." She also recommends the Caudalie Beauty Elixir spray for a refreshing, dewy glow.
Brabants also loves the Augustinus Bader moisturizer. "It's the most amazing moisturizer of all time," she says. "It changed my skin." Although many swear by the Augustinus Bader brand and its value, the m-61 moisturizer is equally as popular, but more affordable.

Favorite Scent
"The number one candle that you need is the Nest Grapefruit candle," says Brabants. It's so irresistible that she made it her store's signature scent. Nest New York candles are sold at Bluemercury at Legacy Place, one of Brabants' number one stops. If you're really looking to lean into the fall trends, however, you might consider trying the Nest New York Pumpkin Chai candle. They also offer a reed diffuser option for all-day aromas.
Favorite Loungewear
Lululemon has a new, luscious, impossibly comfortable material—it's their Softstreme line, and it's here to help soften the transition between the seasons. From meeting a friend for coffee to watching the latest season of your favorite show at home, these cropped lounge pants will never let you down.
You can mix and match Softstreme apparel, buy a matching set, or pair with other Lululemon basics at their Legacy Place store. The sales associates will be sure to point you in the right direction. "They're very welcoming, and the store has so much space," says Storlazzi. "I love popping in there. They're always so friendly and nice."
Favorite Friday Night Activity for the Whole Family
With the start of school, the pressure is on for parents to make weekends more fun for the kids. Greater Boston parents, look no further than Kings, where you can eat, bowl, play billiards, play arcade games, do Karaoke, and watch sports. "We took my niece and nephew to Kings," says Brabants. "It's a destination. There's something for everybody here." That includes food—the menu is brimming with options like shareables, burgers, salads, wings, sandwiches, tacos, fries, and pizza. Kings is the ultimate catch-all Friday night destination.
Favorite Margarita
One trend from the summer you can always hold on to: margaritas. "I love Temazcal," says Brabants. "I'm obsessed with guacamole and tacos, and they have really good Mexican food." She visits Temazcal Tequila Cantina at Legacy Place for their tacos, guacamole, and most importantly: the Fuego margarita. It's Dulce Vida tequila, Ancho Reyes Verde, Thai chili, lime, and agave.

Favorite Athletic-Wear Color Palette
"I like to treat each store differently and make sure they each have a special, unique thing about them," Brabants says. At this Booty by Brabants location, she started selling the full BBB fall drop in-store before it was available online. Brabants is particularly excited about the new fall palette, especially the chrome and textureless Java leggings. "That's my favorite at the moment," she says. The collection highlights oranges, nudes, and browns. "It feels like a pumpkin spice latte when you walk in," she says.
According to Brabants, the opening at Legacy Place is uniquely special. Her family lives in the South Shore, making the endeavor feel close to home. It's also a full-circle moment for the brand—she hosted some of her first pop-up fitness classes at Legacy Place four years ago. "That's when I fell in love with Legacy Place," she says. "The people were so nice, and the customers always come in with a smile."
Ready to be in the know this fall? Visit Legacy Place at 680 Legacy Pl, Dedham, MA. To learn more visit legacyplace.com.
This is a paid partnership between WS Development and Boston Magazine
---