The Exquisite Venue Near Boston Perfect for an Intimately Elegant Farm Wedding
Sara and Mansi knew at first sight where to hold their wedding. The couple had been looking for a venue that was charming yet elegant, but nowhere they visited felt just right until they arrived at Just Right Farm, a captivating 18th-century farmstead just an hour south of Boston in Plympton. The picture-perfect setting was beyond what the pair had imagined, containing an antique farmstead, a modern screen house dining room, vegetable and flower gardens, and even an ancient ash tree with a wooden swing.
"We were envisioning a beautiful space that felt intimate and private, and we definitely found it at the Farm," says Sara.
On a July afternoon, the two were married under streams of farm-grown flowers, enjoyed an elegant five-course dinner, and danced the night away with their families and closest friends by candlelight and fireflies. Sound like the drama-free wedding celebration you've been imagining? Here are three more reasons why Just Right Farm may be just right for you.
Effortless Planning
Kelsie still tells people that the least stressful time of her life was planning her Just Right Farm wedding. The reason? She trusted chef, owner, and wedding planner Kimberly Russo to take care of all the details. From growing and fashioning the breathtaking florals and bouquets to finding the ideal spot on the grounds for your ceremony, the Farm's staff works alongside couples from start to finish to design an intimate and stylish celebration for up to 36 guests.
"It was nice to let go and trust someone who I know has really great taste," adds newlywed Lauren. "And by having a 'tiny-ish' celebration, we were able to have our wedding within a few months of deciding on the date."
Elevated Cuisine
Kimberly plants the garden with summer menus in mind…the sweetest yellow beets, the most delicate lettuces, and the tastiest fennel flowers, all chosen to shine on the table.
"We're both foodies so the menu was really important to us," says Sara. "Having a chef who grows the food she wants to cook with…our friends even called the meal "life-changing."
Kelsie adds that it was the personal touch that really set the dinner apart. Once guests are seated, Kimberly introduces her staff and tells the "fresh and local" story behind each course. It's a big reason why Kelsie and her husband Chris celebrate their wedding anniversaries at the Farm with dinner and their favorite dessert, the chocolate ganache tart with espresso salt.
Elegant Design
The modern blends seamlessly into the traditional throughout the 300-year-old property. Kelsie says she saw it in the crisp, straight lines and subtle decorative touches in the screen house dining room, with lush floral arrangements softly lit by antique oil lamps. For Sara, it was the marigolds Russo grew especially for their multicultural Indian wedding, strung in the trees above their ceremony by the orchard.
"It's a balance between the antique farmstead and the contemporary screen house, the open space and the intimate setting…you feel like you're far away, but it's familiar," says Sara.
"It's familial, but there's an incredible degree of professionalism," adds Kelsie. "The marriage of those two elements is really unparalleled. Nothing seems out of place."
Sara says she most fondly remembers the moment her guests started arriving. She and Mansi were getting ready in the farmstead and looked out the window to see their family and friends strolling the grounds, looks of awe on their faces. It was another reminder of what the couple discovered on their first visit: Just Right Farm was just perfect.
"Our nephews were swinging on the tree swing and everyone was amazed at the beauty all around," says Sara. "It was magical."
To learn more about hosting your wedding at Just Right Farm, visit justrightfarm.com or contact Kimberly Russo by calling 781-936-5330.
---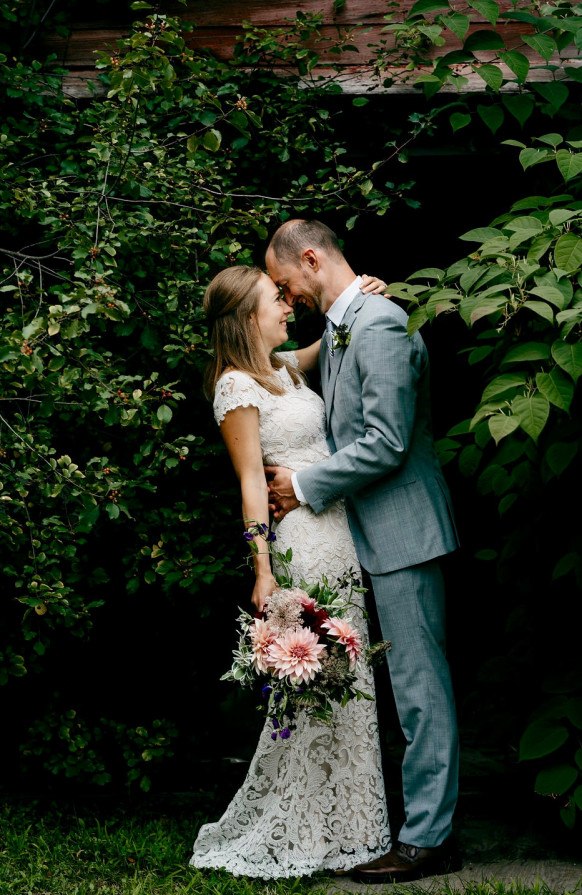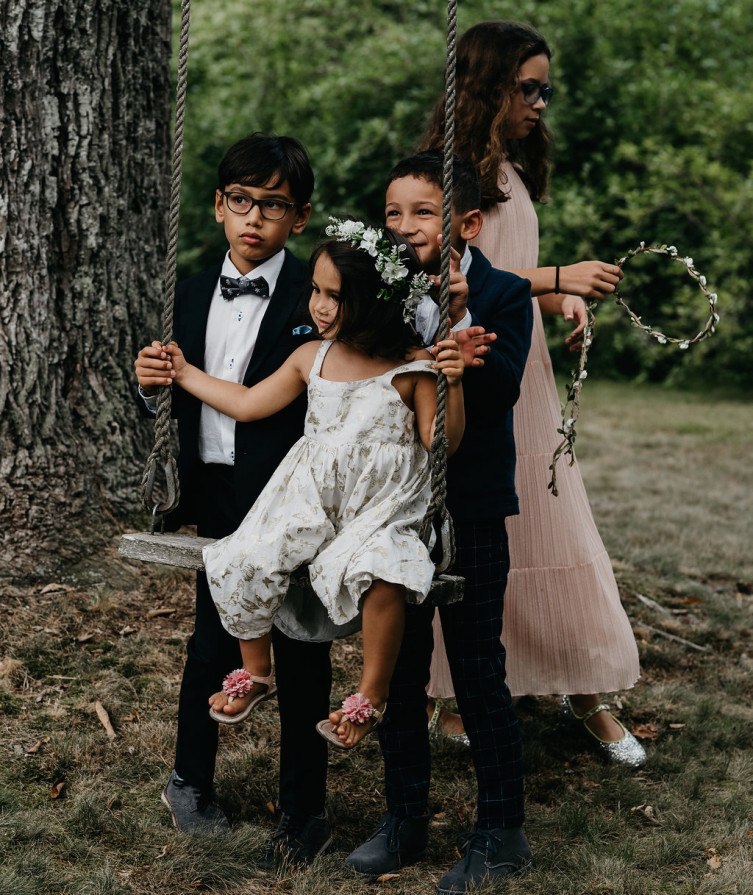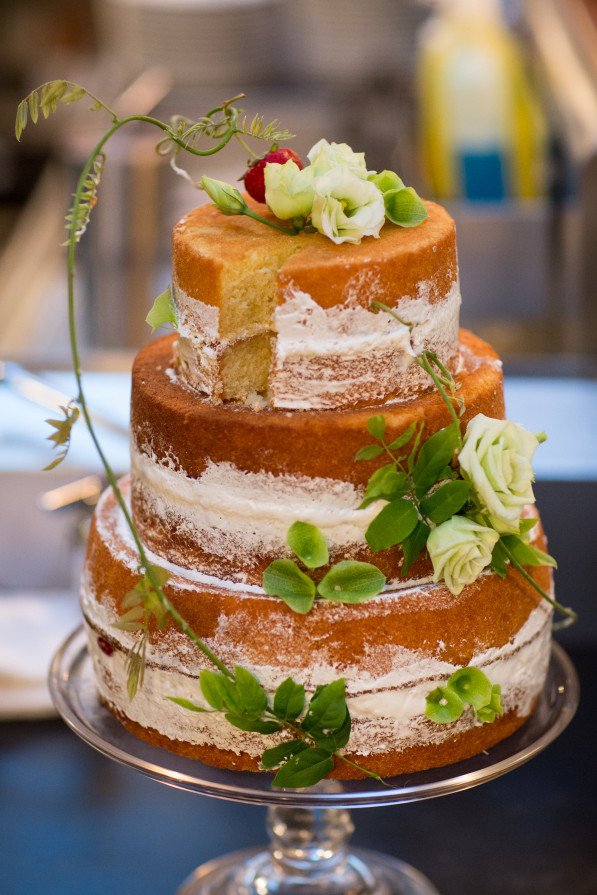 This is a paid partnership between Just Right Farm and Boston Magazine's City/Studio
---