This Homebuying Trick Puts Thousands Back in Bostonians' Pockets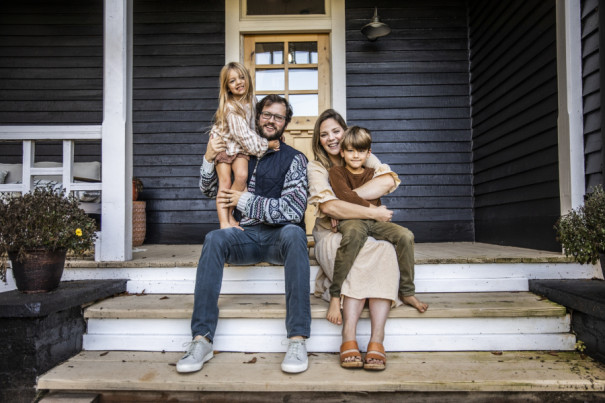 Thinking about buying a home in Boston, but not sure where to start? Looking for a new home while stuck in your current one definitely isn't ideal, but here's the thing. There's a better, easier way online to buy your new dream home and also save big.
It all starts with Prevu, an innovative tech-enabled brokerage that offers a seamless, digital home buying experience. Boston homebuyers who buy with Prevu can browse listings 24/7, request in-person or virtual tours easily with the click of a button, make offers online, and save thousands of dollars with Prevu's Smart Buyer Rebate.
"In metropolitan areas like Boston, the affordability of purchasing a home or condo has become increasingly difficult for millennial home buyers," says Greg Cumings, a Licensed Associate Broker with Prevu. "As a result, the majority of Boston homebuyers are seeking ways to save when they purchase a home, and commission rebates unlock those desired savings."
A Revolutionary Rebate
The concept of a commission rebate is simple. A real estate brokerage passes along savings to Boston homebuyers by rebating a portion of the commission it receives for representing that buyer. While most traditional real estate brokerages don't offer them, commission rebates are legal in 40 U.S. States, including Massachusetts.
In a typical Boston home sale, the listing broker collects a commission of 6 percent of the purchase price. That commission is then split, with 3 percent going to the owner's broker and 3 percent going to the buyer's broker.
Prevu offers the largest rebate in the Greater Boston area by giving two-thirds of the buyer's broker commission directly back to homebuyers in the form of a commission rebate.
Here's what that could like for you. Say you purchase a $1,250,000 condo in the Back Bay neighborhood of Boston with a 3% buyer's broker commission. You as the buyer would receive 2 percent of the purchase price, or a cool $25,000 back in your pocket from Prevu in the form of a commission rebate.
An Effortless Experience
Traditional real estate brokerages tend to be stuck in the past and only have outdated offline experiences. Prevu modernizes the customer experience for Boston homebuyers by bringing the transaction online with a sophisticated platform.
With Prevu, homebuyers in Boston have all the tools they need in one place. You can easily browse listings, stay up to date with automatic property and open house alerts, request tours, make offers online, and upload all the necessary documents securely via the Prevu platform.
Consumers today are accustomed to online experiences where they can be more involved in a transaction. Prevu's Smart Buyer platform provides buyers in Boston with the control and transparency they are seeking for in the largest purchase of their life.
Ready to see how much you'll save when buying a Boston home or condo? Browse listings and see your potential commission rebate with Prevu.
This is a paid partnership between Prevu and Boston Magazine's City/Studio
---