Here Are the 5 Most Popular Boston Neighborhoods for Homebuyers in 2021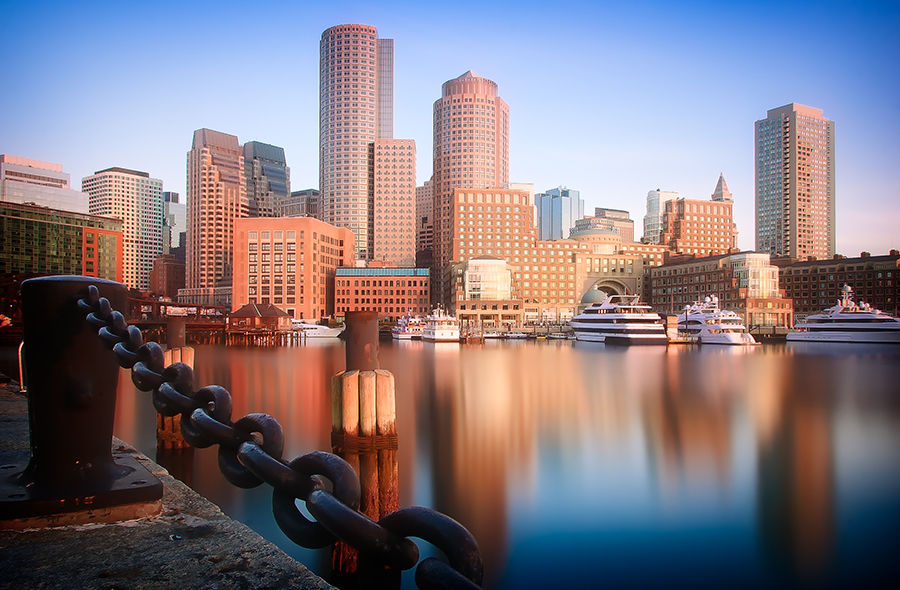 While 2020 was the year of the Boston suburbs, 2021 is shaping up to be the year of the resurgence of Downtown Boston. The recent arrival of a COVID-19 vaccine and the end of electoral uncertainty have prompted increased buyer optimism in the city. Homebuyers that had been waiting on the sidelines are beginning to step in more aggressively to snap up condos and townhouses in their favorite parts of downtown, while savvy buyers are trying to beat the rush and take advantage of low mortgage rates to buy their first place in Boston.
To help you stay a step ahead of the competition, Boston Magazine spoke to local real estate experts at Prevu Real Estate to find out their most sought-after neighborhoods. Here are Boston's five favorite neighborhoods for homebuyers.
South End
A popular retreat for art and culture lovers, the South End of Boston is a historically vibrant community positioned just to the south of Back Bay. Known for its historic row houses and deep roots in the arts and jazz music space, the South End is a perfect neighborhood for first-time buyers. The district contains 11 public parks, providing buyers with plenty of options for leisurely afternoons after working hard at home. Art galleries are abundant in the South End, and this quaint neighborhood was once known as a mecca for jazz music (today Wally's Cafe stands as a testament to the tasty jazz riffs that once graced this neighborhood.)
The South End historically was a haven for immigrants taking their first steps in America, many of whom put down permanent roots to offer their native cuisines to Bostonites. As a result, residents have a king's choice of French, Mediterranean, and traditional Irish restaurants spread across the neighborhood. While the food and art are great, the historic Victorian and Greek Revival-style row houses on tree-lined streets are what inspire buyers to take up residence in the South End.
Check out homes for sale in South End
Seaport
Filled with gleaming condominium residences and towering office buildings, current renters saving up to own a luxury condo overlooking the water should check out Seaport.
For years, empty waterfront piers and the I-93 overpass defined Seaport. But the Big Dig project rerouted the I-93 underground, and rezoning efforts changed the landscape of this picturesque neighborhood south of the North End. Gleaming skyscrapers are the norm in Seaport, and an architectural marvel of the district is the Institute of Contemporary Art, located on the waterfront just off Seaport Boulevard.
First-time buyers thinking of moving to Seaport have plenty of activities to keep them busy, as the neighborhood contains over 75 restaurants and many art galleries for residents to explore. Luxury condominium life is what Seaport is all about, and buyers can expect concierge level service, expansive rooftop gardens overlooking the Atlantic Ocean, and private gyms if they close a deal in this up-and-coming district. The addition of the Silver Line bus and a recently opened Trader Joe's makes Seaport a viable option for buyers seeking upscale living near Downtown Boston.
Check out homes for sale in Seaport
South Boston
Colloquially known to Bostonites as Southie, South Boston sits to the South of Seaport and is a densely populated suburban destination for millennials working in the stretch of Back Bay to Downtown Boston. The numerous parks and stunning shoreline of the neighborhood have made it one of the most sought-after districts for first-time homebuyers to purchase Boston real estate.
Filled with turn-of-the-century multi-family homes, existing homes have been remodeled to create condominium units nestled within rowhouses, for a blend of the historic and the modern. Plus, there's plenty of outdoor space: Residents can stroll over to Pleasure Beach to relax in the shadow of Fort Independence, which sits across Pleasure Bay atop Castle Island.
With retail shopping available just to the north in Seaport, South Boston residents can explore East Broadway to find bars and restaurants, then stop at the ShopRite after a day on the town to stock up.
Check out homes for sale in South Boston
Jamaica Plain
An up-and-coming gem hidden in the suburbs of Boston, Jamaica Plain is an expansive neighborhood providing homebuyers with plenty of space and ownership opportunities to explore.
Known as JP to locals, Jamaica Plain exudes a suburban feel but allows residents to get Downtown by taking the Green or Orange line or commuting by car via Columbus Avenue to Tremont Street. Greenery is the neighborhood's trademark—Jamaica Plain is famous for the Arnold Arboretum of Harvard University and Jamaica Pond, both of which are part of the Emerald Necklace chain of parks created by Frederick Law Olmstead.
First-time homebuyers can expect to find tree-lined streets with triple-decker homes built in the late 1800s and single-family homes with expansive front yards near the Arboretum. Neighborhood explorers attending open houses in Jamaica Plain should check out Centre Street, as this keystone of the neighborhood is home to a variety of independent clothing shops, boutiques, and great restaurants like Cappy's Pizza and Soup Shack.
Check out homes for sale in Jamaica Plain
Charlestown
Across the Charles River from the North End, first-time buyers searching for accessibility to Downtown Boston and Cambridge will fall in love with the tree-lined streets of Charlestown. Remodeled colonial clapboard-sided homes and brick-faced townhouses line the historic streets of this neighborhood. Charlestown is the oldest neighborhood in Boston, and buyers exploring the region can find historic gems such as the Bunker Hill Monument and the oldest tavern in Boston, the Warren Tavern.
Neighbored by Cambridge to the West and the North End to the south, Charlestown has become a favorite haunt for first-time homebuyers working in finance or technology. The Orange Line of the T delivers residents to Downtown Boston, who can then transfer to the Red Line to travel to Kendall Square—a growing hub for the tech community.
Check out homes for sale in Charlestown
This is a paid partnership between Prevu and Boston Magazine's City/Studio
---