How to Quickly and Easily Plan an On-Trend Boston Soiree in 2023
It's not always easy creating a perfect party. The best gatherings feel both fresh and timeless, exciting and memorable, and that requires a thoughtfulness and dedication to detail that's hard to pull off–especially when life just seems so busy nowadays.
Fortunately, local Boston party planners are up to the task. We spoke to Party Rental Ltd., an event rental company with more than 50 years in the business, about how to plan a stunning soiree in these fast-paced times. They've introduced an innovative service to the Boston scene, with a website that helps you quickly conceptualize your celebration, and then have it rapidly delivered via their trademark pink hippo trucks–so the perfect party is limited only by what you can dream up.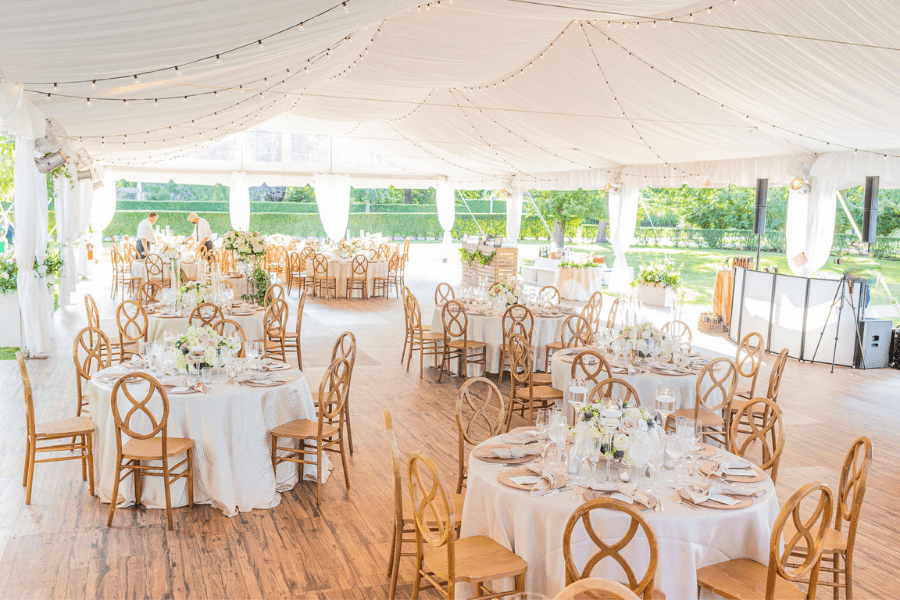 "It's all about relationships and teamwork. Our customers know they can leverage our team's vast industry experience, design expertise, and venue knowledge when they work with us to plan events of all types," says Alan Gottlich, President and CFO of Party Rental Ltd. "We have a full-service website where rental orders can be placed online, giving our customers a more convenient way to plan events at their convenience, 24/7. So if it's a visit to one of our design studios, a virtual appointment, or an order placed online, our goal is to make planning an event as easy as possible."
Gottlich broke down for us how to plan the ultimate party in Boston–and how to get it delivered right to your door.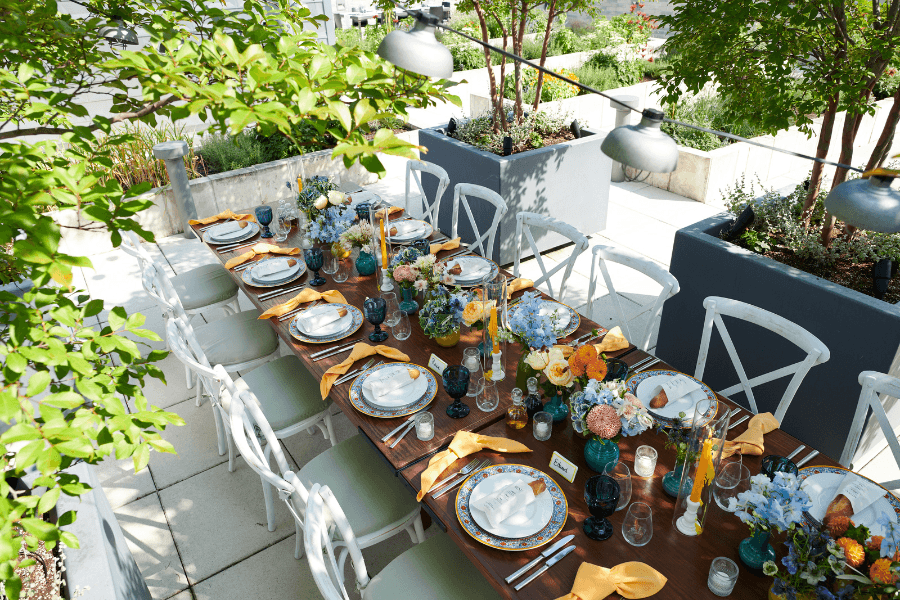 The Master Plan
It all starts with a plan, and one of the biggest innovations of Party Rental Ltd.'s approach is that it gives you the option of integrating your planning right into ordering, from finding inspiration, to designing the perfect palette, to learning how to set up and execute the festivities.
To help you get inspired, Party Rental Ltd. hosts their Seasonal Lookbook on their website, so you can check the latest trends before you place your order.
"Our seasonal inspiration guide showcases looks from various designers, covering a wide range of styles, venues, and floral installations," Gottlich says. "We also include a section that spotlights our newest additions to our product collection. While we typically include classic looks in whites and neutrals, we also try to round out our lookbook with some bold inspiration."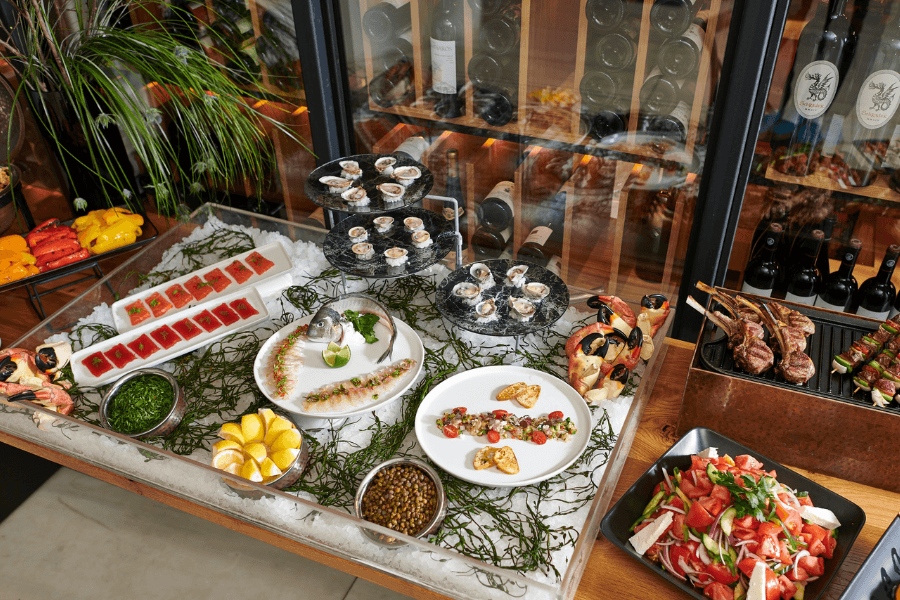 If you have practical questions about your party–anything from how to order, to how to operate cooking equipment–the site offers instructional videos, so you'll know how much time and people-power you'll need to make your vision come true, plus peace of mind that everything will go smoothly. (You can even learn how to operate cotton candy and frozen drink machines.)
If you want a deeper dive into the look of your party, you can also schedule an appointment online with their in-person design studios.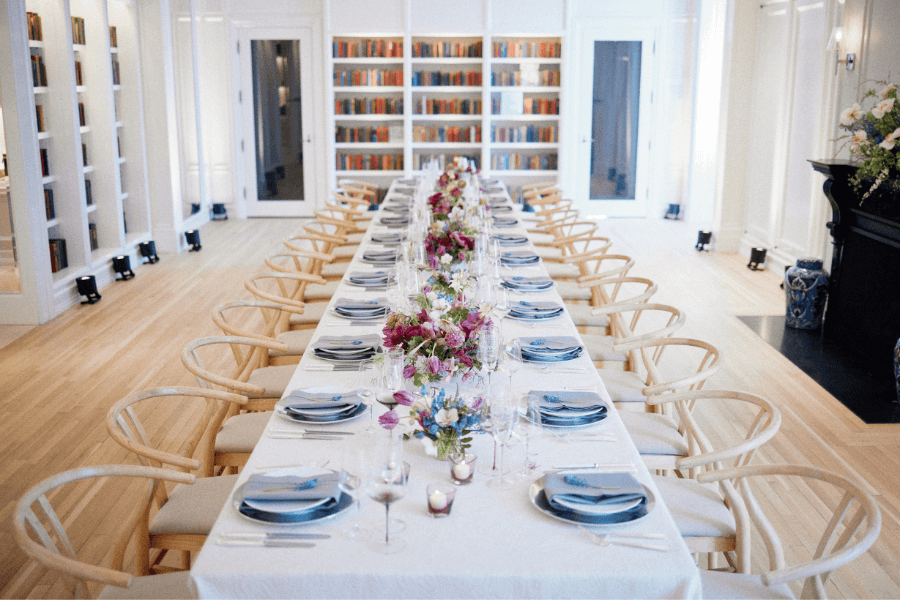 "Our design studios house our entire product collections and allow our customers to mix and match products and bring their visions to life," Gottlich says. "Our Boston design studio has a workspace that can accommodate 8 to 10 visitors, so it's a great opportunity for our customers to bring their event planners who may have specific logistical questions for our event rental consultants."
Finally, for any quick advice, the site features a robust online help center with an online chat feature and online swatch ordering.
"We also receive numerous inquiries about linen sizes, and customers have found our online Linen Size Guide to be a great tool," Gottlich says.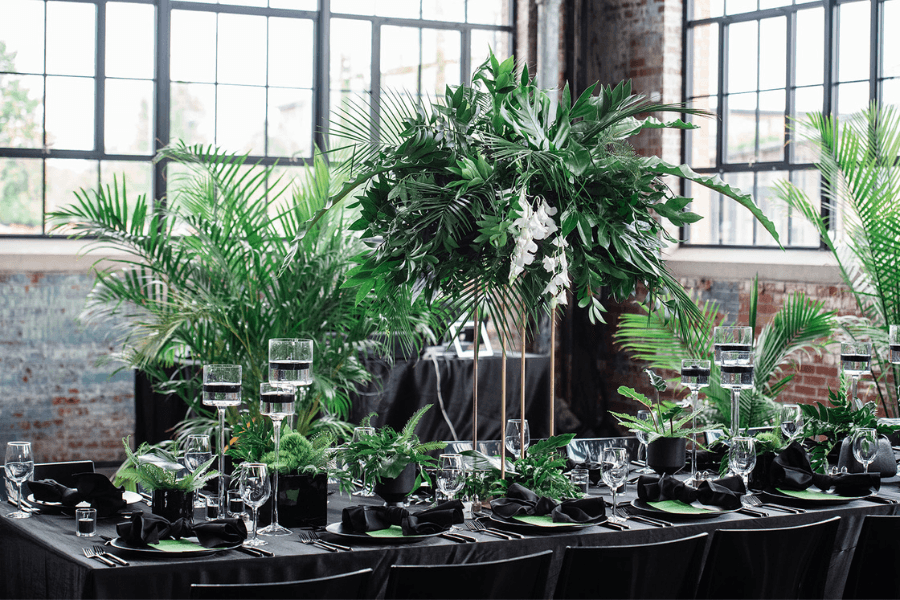 Making It Happen
When you're ready to put your plan into action, ordering exactly what you want is easy, according to Gottlich.
"Many customers are surprised to learn that they can go online to see if the products they want to rent are available on their preferred delivery dates," he says. "Another common surprise to our customers is that they can modify their existing orders on our website up to two days before delivery."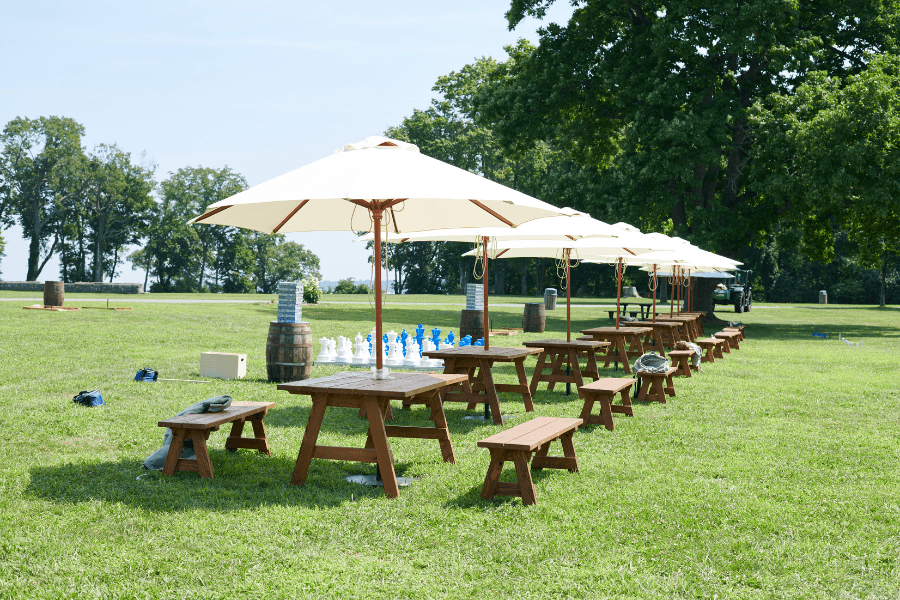 Chances are, you'll find what you're looking for, thanks to a vast product selection that ranges from on-trend items to the classics. Party Rental Ltd. has teams dedicated to ensuring a top-tier product selection. This year alone, they've introduced 60 new products into their selection. Input even comes from customers, to make sure the offerings stay relevant.
"While we focus on current industry and design trends when developing our new product lines, we also have many long-standing relationships with our customers who send over suggestions," Gottlich says.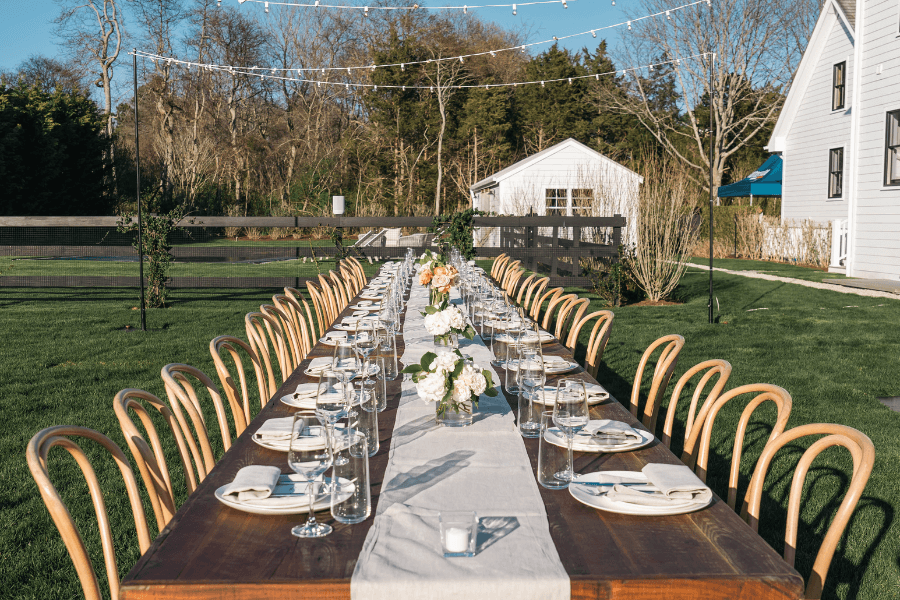 And once you've made all your selections, you can rest assured that your delivery will make it on time. The famous hippo trucks have internal GPS tracking, which keeps deliveries running smoothly.
"From start to finish, we have the people, the relationships, and the online tools," Gottlich says, "to support our customers every step of the way."
If you want to get started planning or place an order, visit Party Rental Ltd.
This is a paid partnership between Party Rental Ltd. and Boston Magazine's City/Studio
---