5 Boston Real Estate Trends to Watch in 2023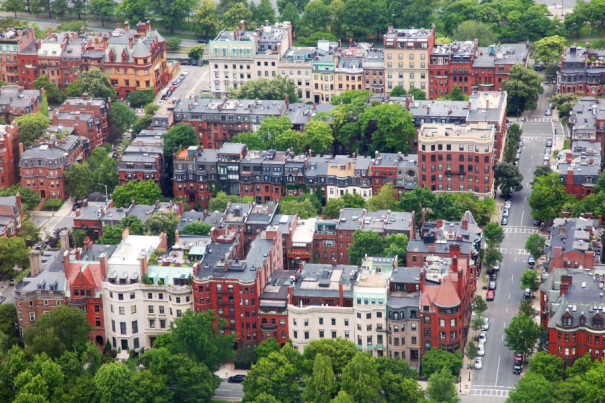 The Boston real estate market experienced a period of transition in 2022.
Buying a house was a difficult affair with rising mortgage rates creating a headwind. As homebuyers bowed out of the market given higher borrowing costs, inventory gradually improved from historic lows—but not fast enough to cause attractive price drops.
Boston residents now likely wonder what the coming year has in store for the real estate market as mortgage rates remain in flux, given America faces a potential recession in the wake of the Federal Reserve's focus on reducing inflation.
To give aspiring homebuyers and local homeowners an idea of what the housing market might look like in 2023 , the team at Prevu Real Estate compiled a few key trends to watch.
Affordability remains a challenge
As Americans feel increased prices with every purchase, affordability remains a hurdle for homebuyers. While buyers in Boston may no longer pay over asking price for homes, listing prices haven't dramatically retreated either.
"Home prices remain high throughout the Boston Area, despite mortgage rates being higher than they were a year ago," according to Greg Cumings, General Manager of Prevu in Boston. "Inventory has improved over the past year and bidding wars have subsided, but supply hasn't reached the tipping point to pressure sellers on pricing yet."
Despite interest rates being higher year-over-year, the Boston real estate market has not seen any significant softening of home prices compared to other parts of the country. While affordability is still an issue, homebuyers in Boston should look for ways to make their purchase more affordable.
Buyers seek commission rebates to save
Whether homebuyers are faced with high home prices or more expensive mortgage rates, the best way to save in any market is with a commission rebate.
The concept of a commission rebate is simple. A real estate broker gives the homebuyer a portion of the commission he or she receives for representing that buyer.
By working with a brokerage that provides commission rebates, homebuyers are saving thousands of dollars when purchasing pricey Boston properties. For instance, if you purchase a Back Bay condo for $1.6 million through Prevu, you can receive a rebate totaling up to 2% cash back or $32,000 with the company's Smart Buyer Rebate.
So while prices remain high, buyers can still secure a sizable chunk of funds at closing, helping to rebuild savings or help furnish the home.
Economic data will continue to dictate mortgage rates
Mortgage rates between March to November of 2022 had the most rapid increase in about 40 years, as the Federal Reserve raised interest rates to curb inflation.
Unfortunately, the days of the 3% or lower fixed-rate mortgages from 2020 and 2021 are over, as homebuyers witnessed 30-year, fixed-rate mortgage rates that peaked out at nearly 8% in the early days of Q4 of 2022.
Luckily, it is not all doom and gloom, as economic data from November and December showed that inflation has peaked and begun to trend lower.
There is growing hope that the Federal Reserve might end its mortgage rate hike sooner than expected. As a result, mortgage rates have dropped since late November, and some homebuyers are beginning to find 30-year rates in 6.25% to the 6.5% range again, more than 100 basis points lower than recent highs.
Assuming the downward trend continues, mortgage rates could move into a manageable range, giving a confidence boost to Boston homebuyers to get back in the market.
Inventory is gradually improving
As low mortgage rates made it feasible for millions of Americans to buy homes in 2020 and 2021, it depleted the inventory of homes for sale to historically low levels.
Inventory has improved since the beginning of 2022, but the pace of increasing supply in Boston is slower than the rest of the nation. The number of active homes for sale in the greater Boston area is still well below pre-pandemic levels.
"Compared to a year ago, the number of listings for sale in the Boston area has more than doubled," according to Cumings. "But there is much room for improvement as active inventory is still roughly 50% below pre-pandemic levels."
Hopefully, as mortgage rates even out and potentially trend downward, more sellers will list their homes.
Falling rates may create more sellers
Many would-be sellers have waited to sell their homes due to the golden handcuffs of being locked into a low mortgage rate.
Many ask why they should sell their home only to move into a smaller one with a higher price or a similar one with a larger monthly mortgage payment. This mentality has kept many homeowners on the sidelines, thus restricting potential supply from folks who would ordinarily be upgrading or downsizing due to life events.
Because of this trapped inventory, Boston has witnessed slower-than-average supply increases. The hope is that if rates continue to retreat from recent highs, homeowners will feel more confident about trading in their homes again, and move the market closer to equilibrium.
Interested in buying a home in Boston this year? Browse listings and see how much you can save with Prevu's Smart Buyer Rebate.
This is a paid partnership between Prevu and Boston Magazine
---