A Bostonian's Guide to Aging Well: Healthy Habits, Boston Resources, and Quick Tips for Your Second Act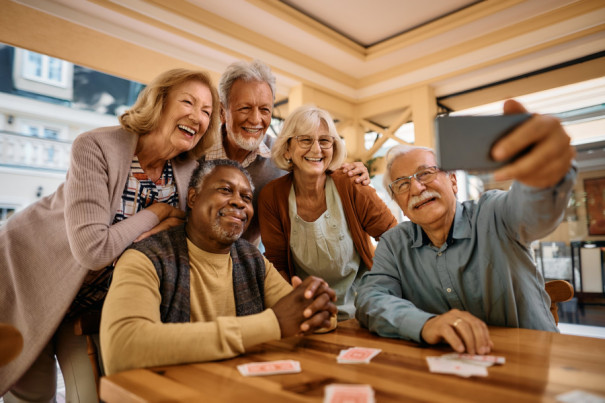 If you—or your parents—are part of today's older generation, then you can likely be described in a few ways: independent, connected, and proactive. There's no longer just one way to age—and you need a plan that will match you and your family's lifestyle. Whether you or your parents are ready to move into senior living community with new friends or to begin a second act at home with a new investing strategy and
exercise regime, we've got your covered with information about making the right choice and crafting a life plan that'll stand the test of time.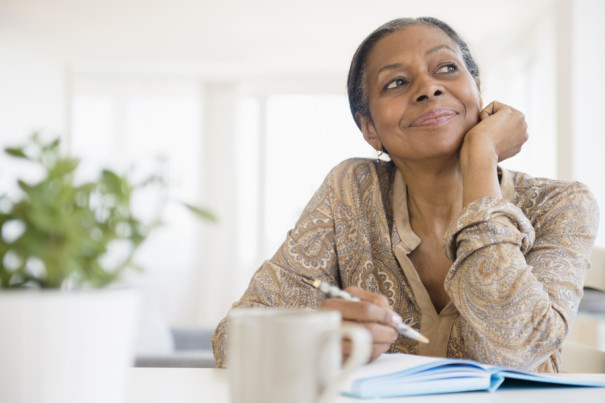 Welcome Home: 8 Questions to Ask Before Moving Into a Senior Living Community
A senior living community isn't just where you eat and sleep; it's where you spend your days, meet new people, attend events, and, in some cases, receive medical care. The community you choose should provide the right resources, atmosphere, and amenities for you. Whether you pose these questions to a representative of the senior living community or just keep them in mind as you look around, here are some important areas to consider.
How do residents spend their days here?
Maybe this community focuses on independent activities, or maybe they encourage residents to participate in group events every day. Consider how you enjoy spending your time and look for a community that matches your style—particularly if you're hoping for a rich social network. It's also worth considering the age demographics of a community. If you're recently retired and ready to live your second act with aplomb, you may prefer having other more recent retirees in your community.
What mental and physical health resources are available?
Depending on your level of activity, you may want a garden, a designated hiking trail, or a paved path for a daily walk. Or, you may want access to healthy, chef-prepared meals, a personal trainer, group fitness classes, and a swimming pool. Your community may also offer counseling, mental wellness sessions, or social events to help you stay active, happy, and healthy, inside and out.
What classes or learning facilities are available?
If you have a specific interest in art, music, yoga, technology, or any other skill, your community may provide fun and useful classes in that area. This question may also help you feel out how active and involved members tend to be.
What levels of care does this community provide?
This is an especially important topic. Look into the levels of care—e.g. independent living, assisted living, skilled nursing—that the community provides. In addition to assessing your current healthcare needs, think about what you might need in the future and ask if and how you can increase your level of care should you need to. Also, think about resources like physiotherapy, telehealth appointments, or occupational therapy that you may want.
How does this community help residents get online and communicate with family members and friends?
The COVID pandemic showed how vital it is to be able to communicate with friends and family virtually. And when looking for a senior community, keep in mind what digital and communication resources you want in your new home—especially if you need help using a computer, tablet, or smartphone. Some communities have designated tech concierges or similar services for the sole purpose of having you navigate these platforms.
How much will it cost to live here and what are the fees?
It is vital to plan ahead for the financial commitment of moving to a senior living community. Most require a one-time community fee and then a monthly residence fee, both of which can range widely. Talk to family about making a financial plan and be sure to ask about all costs before making any commitments.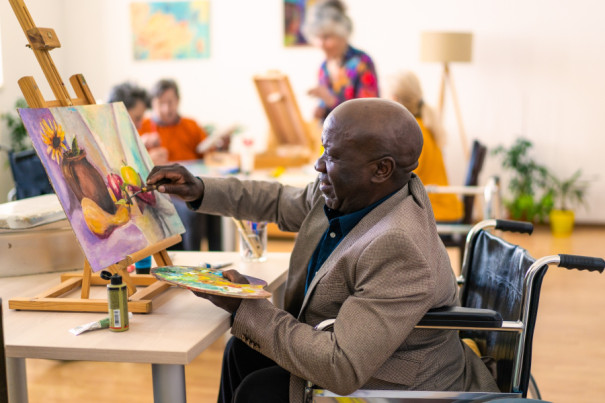 Senior Living, Defined
Living choices are more abundant and varied than ever. Here's a glossary to help you determine what level of support may be right for you.
According to U.S. Census Bureau estimates, the number of Americans age 65 and over will balloon to 71.5 million people by 2030. Most of these soon-to-be seniors assume they will remain in their homes well into old age, but that won't be an option for everyone. Fortunately, there are more living arrangements than ever for seniors. Read on for definitions for some of the most common.
Adult Day Care
A non-residential facility that supports the health, nutritional, social, and daily living needs of seniors during set business hours, usually on weekdays. After hours, seniors return to their own homes or the homes of a caregiver.
Assisted Living
A quasi-independent housing arrangement with private living spaces but also regular support for daily activities, ranging from cleaning to meal preparation.
Life Plan Communities
Part independent living, part assisted living, and part skilled nursing home, life plan communities guarantee lifetime housing, social activities, and increased levels of care as residents age and their needs change.
Home Sharing
A relatively new concept, home sharing is where several seniors who do not necessarily know each other collectively buy a home in which to live and share responsibilities like shopping, cooking, and cleaning. In addition to community, the shared home provides an added sense of security.
Independent Living
A housing arrangement that is ideal for seniors who can still live independently, but enjoy having a safe environment with convenient access to services like dining, medical care, and entertainment, as well as social activities.
Long-Term Care
Often called nursing homes, long-term care is for seniors who can no longer perform everyday tasks due to chronic illness, injury, disability, or the aging process. They offer varying levels of medical care as well as entertainment and activities.
Memory Care
A form of long-term care that meets the specific needs of someone with Alzheimer's disease, dementia, or other types of memory issues, memory care communities typically offer increased levels of care as residents' needs change.
Respite Care
A short-term stay at a senior community, often an assisted living or memory care community. Respite care can range from one day to several weeks and provides temporary relief for caregivers.
Scenic (and senior-friendly) parks and trails
As signs of spring emerge, it's time to bundle up and head back outdoors. Here are several wheelchair-friendly parks and trails in and around Boston that everyone can enjoy.
DEER ISLAND TRAIL • 2.7-mile loop
Enjoy stunning views of the ocean, Winthrop, and nearby islands. Pack your binoculars for birding!
BOSTON PUBLIC GARDEN • Up to about 1 mile
Enjoy stunning views of the ocean, Winthrop, and nearby islands. Pack your binoculars for birding!
MILLENIUM PARK • 3.7 miles
A perfect family outing, Millennium Park offers miles of wide, paved trails, plenty of picnic tables, and a playground.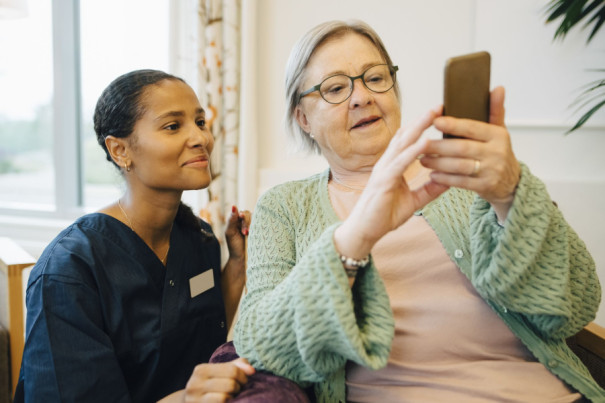 There's an App for That
Whether you're struggling to stay organized, coordinate care or maintain your overall calm, check out these digital tools for caregivers.
Caregiving can feel like an additional full-time job—except without weekends, vacation time, or a salary. However, there are some digital resources that can reduce the burdens that come with coordinating care so that you can focus on quality time with your aging loved one.
Get Organized: Caring Village & Carezone
These apps allow you to take the constant stream of thoughts and coordination that lives in your head and outsource the mental load to an app. Features include the ability to track care plans, store important healthcare documents, share calendars and even journal about your loved one's wellness or changing needs.
Manage Prescriptions: Med Guide & Medisafe
Both apps allow you to organize prescriptions and share medication schedules with all caregivers to prevent missing a dose or taking the wrong amount. They also provide warnings about interactions of medications that you can bring up with your healthcare team.
Stay Prepared: First Aid by American Red Cross & AARP Caregiving.
The Red Cross's First Aid app offers easy-to-follow instructional videos on everyday first-aid scenarios in both English and Spanish. AARP offers an extensive help center with answers to nearly any caregiving question you can think of from caregiving professionals.
Find Support: Lotsa Helping Hands & Facebook
If you have ever been told "let me know if I can help!" but never reach out because it feels like more work to coordinate help than to just do it yourself, then Lotsa Helping Hands may be for you. The app allows you to add people to
a group where they can sign up to drive your loved one to doctors' appointments, drop off a meal, or meet another need that you uploaded. Or, try making a private Facebook group where you can post a need and people can sign up in the comments. One plus is many people are already used to checking the app.
Reduce Stress: Headspace, Pacifica, & Sanvello.
These mindfulness, meditation and stress management apps can help you look out for your own well-being when much of your energy is focused on others. While no app is a substitute for a professional counselor or psychologist, they can help you take a few moments for yourself every day.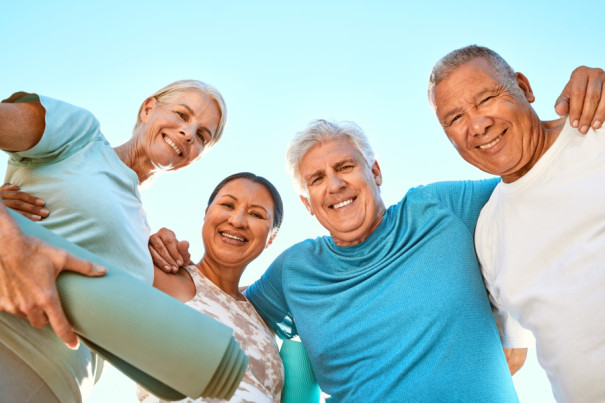 Age is Just a State of Mind
While you can't avoid aging altogether, making strategic choices in some key areas of your life can help slow the process. Here are a few ways to feel younger for longer.
Eat Your Greens
You have decades of habits around food, so completely overhauling your diet is likely unsustainable—not to mention unappealing. Fortunately, you don't have to stop eating the things you love entirely to reap the benefits of a healthier diet. Instead of cutting food out, focus on what nutritional value you can add to each meal. Having your favorite sandwich? Add a side salad or an apple. Making a steak? Fill half your plate with your favorite green vegetable. Aim for a variety of plants with a particular focus on ones you love. After all, the best veggie is the one you'll actually eat.
Never Stop Learning
When was the last time you learned something new? It's never too late to learn French, try a complicated new pastry recipe, take up the weekly NYT Sunday crossword, or even learn to play a new strategy board game like Settlers of Catan. All of the above does more than keep your retirement years interesting—multiple studies have shown that activities that provide novelty and a mental challenge are key to slowing cognitive decline and memory loss in aging adults. So the next time you're tempted to flip on the TV, consider devoting some time to an activity that challenges your brain.
Make Movement a Priority
Exercise is important for more than building muscles. Research has found it reduces the risk of Alzeimers, Parkinsons, cardiovascular disease, and more. Fortunately, there are plenty of ways to stay active at any age and level of mobility—even after years of inactivity. Just remember to start slow and build from there. Practicing moving from a sitting to a standing
Love Your Look
Your second act is an opportunity to focus on yourself—which could look like treating yourself to a cosmetic enhancement that you've been eying. Options with little to no downtime include coolsculpting, neck rejuvenation, or cryotherapy. Improvements to your smile, such as whitening, veneers, or gum reshaping, can also make a big impact.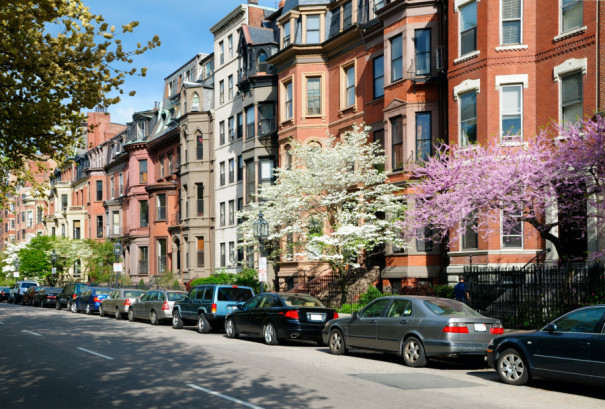 Resource Guide
2Life Communities
Brighton, MA | 617-912-8400
2lifecommunities.org
Facebook, Twitter: @LifeAt2Life
2Life Communities, a nonprofit organization founded in 1965, operates on the belief that all seniors should have the opportunity to live a full life of connection and purpose in a dynamic, supportive environment.
Brookline Progressive Dental Team
Brookline, MA | 617-232-8113
brooklinedentalteam.com
Facebook: @brookline-progressive-dental-team
Brookline Progressive Dental Team is a group of highly skilled, board-certified prosthodontists who specialize in restoring oral aesthetics and function. They are proud of the personalized, patient-directed care they offer to restore your appearance and oral health.
The Commons in Lincoln
Lincoln, MA | 781-430-6067
thecommonsinlincoln.com
Facebook, Instagram: @commonsinlincoln
The Commons in Lincoln is a continuing care retirement community in Lincoln, MA. Make new friends in a senior living community that attracts fascinating people just like you who enjoy stimulating conversation, experiences, and activities.
Edgewood Lifecare & The Baldwin
978-738-6401 | edgewoodrc.com
603-413-0835 | thebaldwinnh.org
Edgewood—the Merrimack Valley's only LifeCare community—and Baldwin—a new community in Londonderry, NH—are known for their empowering, enriching cultures in which neighbors quickly become friends.
Orchard Cove

Canton, MA | 781-821-0820
hebrewseniorlife.org/orchard-cove
Facebook: @orchardcovelife @hebrewseniorlife
Orchard Cove is an award-winning life plan community in Canton offering independent living, enhanced living, and long-term care. Orchard Cove is part of Hebrew SeniorLife, the only senior care organization affiliated with Harvard Medical School.
Waterstone of Lexington
Lexington, MA | 781-996-0557
waterstonelexingtontours.com
Facebook: @waterstonelexington
Nestled amid the trees adjacent to the Belmont Country Club, Waterstone of Lexington redefines the senior living experience with elegant independent living residences, customized assisted living, concierge services, gourmet dining, and impressive amenities.
Wingate Living
Needham, MA |800-946-4283
wingateliving.com
Facebook, Instagram: @wingateliving
Wingate Living builds more than beautiful residences for older adults. They build friendships and vibrant communities that make you feel right at home. They offer a full continuum of services, from independent living and assisted living to memory care, skilled nursing, and home care.
This is a paid partnership between Boston Magazine and Boston Magazine's City/Studio
---