7 Boston Restaurants that are Perfect for Hosting your Friendsgiving
A few things Boston is happy to have back this year: restaurants, time spent with friends, and Thanksgiving. So, of course, we're getting excited to welcome back our cherished Friendsgiving celebrations. Whether Friendsgiving is a tradition you missed out on last year or something you've always wanted to try, now is the perfect time to start looking for the right restaurant for yours. Here to get you started are seven standout options in the Boston area. Plus, we've included some highlights from their menus—including consistent Woodford Reserve bourbon crowd-pleasers—that are sure to give you something to be (even more) thankful for.
Buttermilk & Bourbon | Boston & Watertown, MA
At this classic southern-style joint, just looking at the menu will warm your soul. Warm honey-glazed biscuits with smoked cinnamon butter and pimento cheese? New Orleans style street corn? Yes, please. And to drink, Try the Woodford Reserve B&B's Personal Select. Like we said, warm soul. What more could you ask for on Friendsgiving?
Citizen Public House & Oyster Bar | Boston
Want to take your Friendsgiving below sea level? Try the extensive raw bar & shellfish selection to get you started. If you have 10 or more people at your Friendsgiving, you'll want to try the Whole Roasted Pig—it comes with a raw bar and all the trimmings. And get this: You can take a drink to go. Try the Woodford Julep (Citizen Woodford Reserve single barrel bourbon, rooibos tea syrup, and fresh mint) for something equal parts unique and satisfying.
Southside Tavern | Braintree, MA
Two words: comfort food. Chicken tenders. Fried pickles. Nachos. Pretzels. Clam chowder. And, for the traditionalist: an open-face turkey dinner. For just 14 dollars, you'll get grilled sourdough bread topped with creamy mashed potatoes, home-made stuffing, oven-roasted turkey breast and turkey gravy (with crispy onion strings on the top, and cranberry sauce on the side). Try the Woodford French Manhattan to drink: Woodford Reserve Bourbon, Chambord Liqueur, Angostura Bitter, and a cherry garnish.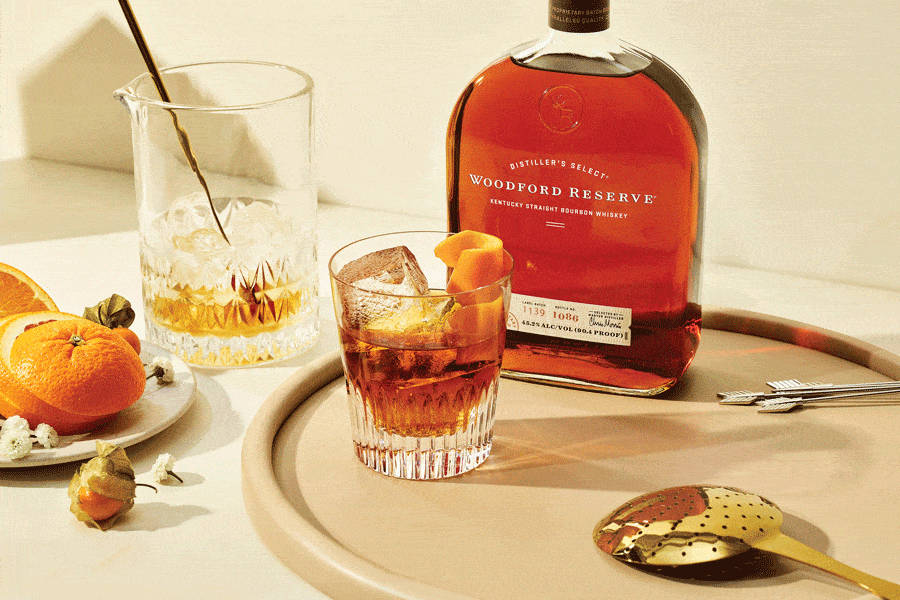 D's Keys | Boston
If you're not familiar, you might want to be: D's Keys is an interactive rock and roll dueling piano show. Performers will play your requests and embarrass your friends (and themselves). If you and your friends are in the mood for some singalong, some partying, and some shamelessness, you should spend your Friendsgiving here. They serve hot dogs for food and a full bar for drinks—that includes Woodford Reserve.
Ocean Prime | Boston
If you know Ocean Prime, you know it's about elegance—and incredible food and drinks. You'll be faced with tough choices: ahi tuna tartare, Alaskan king crab legs, Sonoma goat cheese ravioli, Chilean sea bass, and of course a selection of Prime Steaks. Plus, the Prime Manhattan: Woodford Reserve, Carpano Antica Vermouth, Amaro Nonino, and rosemary grapefruit peppercorn bitters. It'll be a Friendsgiving you'll never forget—and with the ambience and classy aesthetic, your photos (of your friends and food) will be frame-worthy.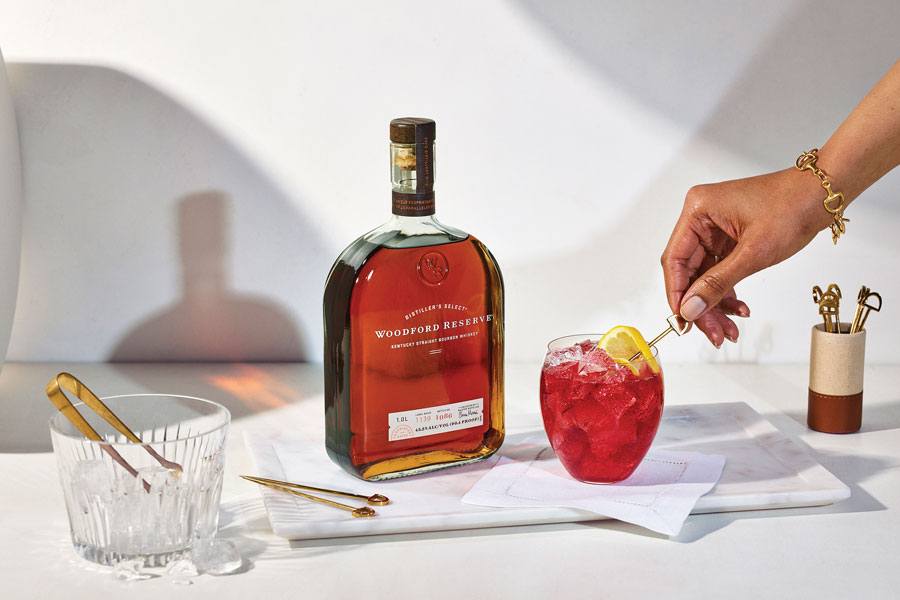 City Tap House | Boston
Affordable, fun, iconic—City Tap is a great option if you have friends with different food preferences. The menu is stocked with unique items and varied cuisines, from wings to Mexican street corn to Korean short rib tacos. You can find Woodford Reserve, double oak and rye variations, as well as the Mashed Old Fash: Woodford Reserve, bitters, housemade New Belgium Fat Tire beer.
Back Bay Social Club | Boston
This is a great place to catch up with friends and gather for a holiday that's all about the meal. The menu Is approachable-yet-unique, with everything from a Reuben to a buffalo chicken pizza to clam chowder, even a selection of large entrees and satisfying bowls—sesame seared tuna, steak fajita, and Mediterranean. Try their appropriately named Sweater Weather cocktail to drink. Ask for Woodford Reserve bourbon, and it comes expertly mixed with crème de cassis, lemon, and ginger beer.
To learn more about Brown-Forman's Woodford Reserve bourbon and other affiliate brands, visit brown-forman.com
This is a paid partnership between Brown Forman and Boston Magazine
---