Now Open in Boston Seaport: Two Beloved Brands Redefining the Shopping Experience
The "retail Renaissance" has finally arrived to disrupt and transform the customer experience, and brands are responding by creating dynamic spaces that integrate technology, beautiful backdrops, and specially curated products for a truly one-of-a-kind experience.
At the forefront of the retail revolution are Everlane and Mejuri, two celebrated direct-to-consumer brands with an eye for stunning design in their products and brick and mortar locations. The best part? You can now shop at both brands in person in the Seaport, Boston's hottest destination for fashion, art, and culture. Here's what you can expect at each store and how each brand designed an in-store shopping experience you won't find anywhere else.
Everlane – Modern Basics, Radical Transparency
125 Seaport Boulevard
Store Hours: 11 am-7 pm daily
As one of the original disruptors of the high-end clothing industry, Everlane has become the gold standard in retail for designing long-lasting clothing, footwear, and accessories that are ethically manufactured using eco-friendly materials. Their timeless products—like Grade-A cashmere sweaters, shoes made from fine Italian leather, and Peruvian Pima tees—use the finest materials from the same world-class factories that premium fashion labels use. Limited retail markup means big savings for customers when they shop online, or IRL at one of their stunning retail spaces.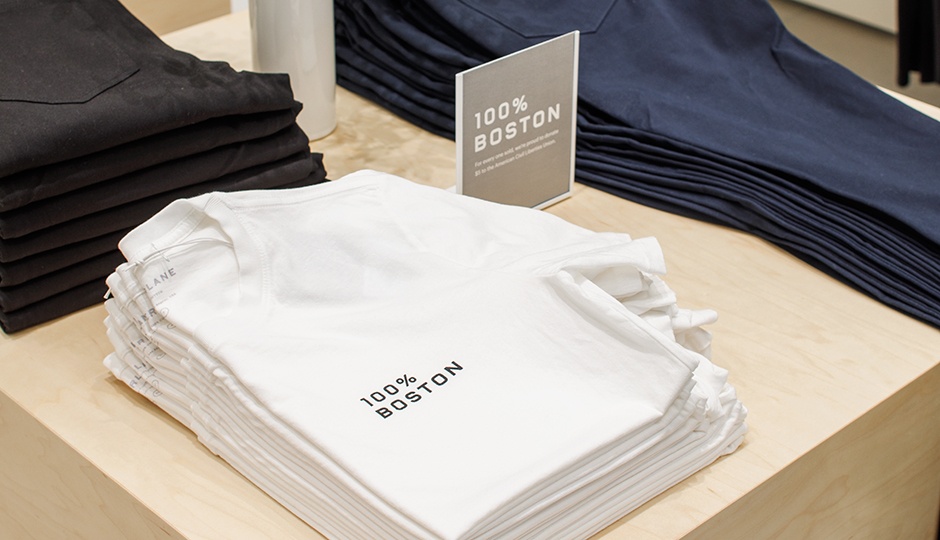 The Seaport location, the brand's sixth and newest store, is no exception, showcasing Everlane's iconic minimalist design with 3,500 square feet of clean materials, utilitarian fixtures, and natural light streaming in from spacious front windows. Don't stress about big lines. Entrance into the store and its seven fitting rooms are equipped with Everlane's signature text-based queue system, Save My Spot, so visitors can browse nearby while waiting to shop, and know that store capacity is being carefully managed. For a limited time, customers can also purchase limited-edition 100% Boston tees (in-store only) that benefit the ACLU.
Mejuri – Everyday Fine Jewelry
129 Seaport Boulevard
Store Hours: Monday – Saturday: 10 am-6 pm, Sunday: 12 pm-6 pm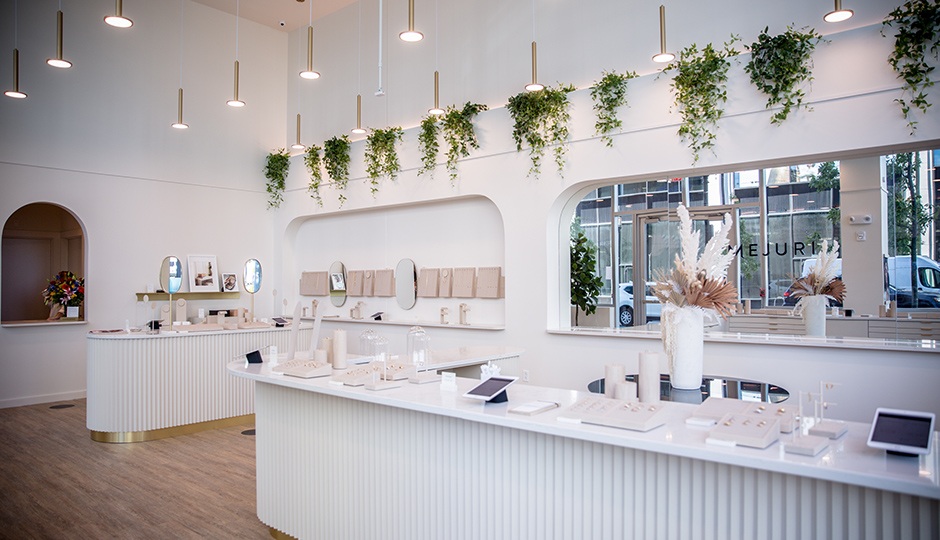 Thanks to Mejuri's innovative "drop" model of production, the brand launches modern, exceptionally crafted new collections weekly without the 10x price markup of the traditional fine jewelry market. That means you don't need a special occasion as an excuse to treat yourself. Mejuri's premium pieces using enduring materials—14k solid gold, dazzling diamonds, and freshwater pearls just to name a few—are made for everyday wear, forever.
Redefining the way jewelry is purchased also means reimagining the "stuffy" spaces where jewelry is often sold. You'll feel refreshed as soon as you enter Mejuri's new 1,350 square-foot Seaport location, adorned with hanging ivy and featuring a soothing neutral color palette. The most unique features of the space are the experiential elements, like the welcoming displays that showcase Mejuri's collections and invite guests to try on and interact with hundreds of pieces of jewelry by striking a pose in one of the many custom modular mirrors installed throughout the store. The Seaport location also includes Mejuri's largest ring bar to date, a permanent piercing studio with a consultation area, and a lounge seating area so you can truly shop 'til you drop—safely, of course, as all jewelry is carefully disinfected in-between each guest interaction.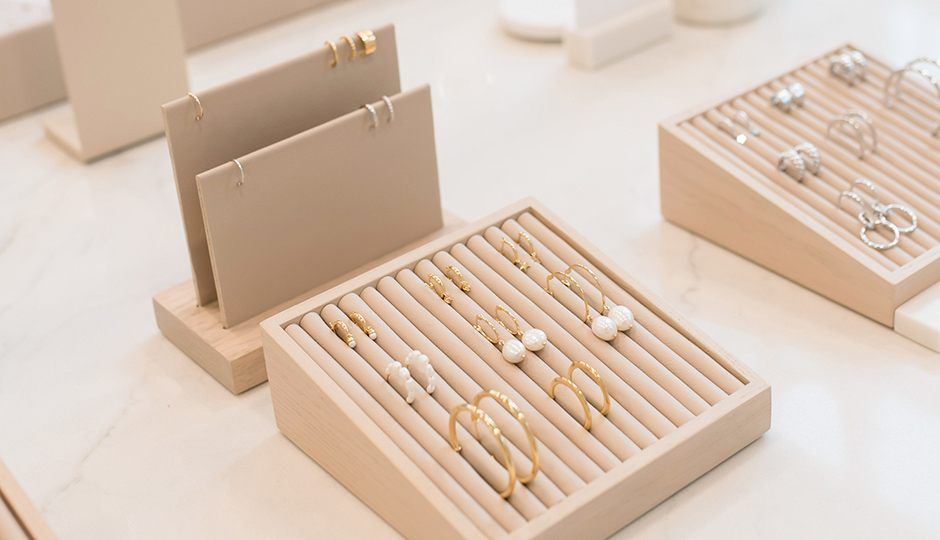 So, are you ready to add some luxury to your life at a friendly price? Good thing this pair of like-minded brands conveniently opened their Seaport stores next to each other. You'll want to spend plenty of time experiencing both before you strut out in style.
To discover more shopping, dining, and culture in the Seaport, visit bostonseaport.xyz or follow @seaportbos on Facebook, Instagram, and Twitter.
This is a paid partnership between Boston Seaport by WS Development and Boston Magazine's City/Studio
---