5 Tips for Locking Down a Great Home Deal During Boston's Bidding Wars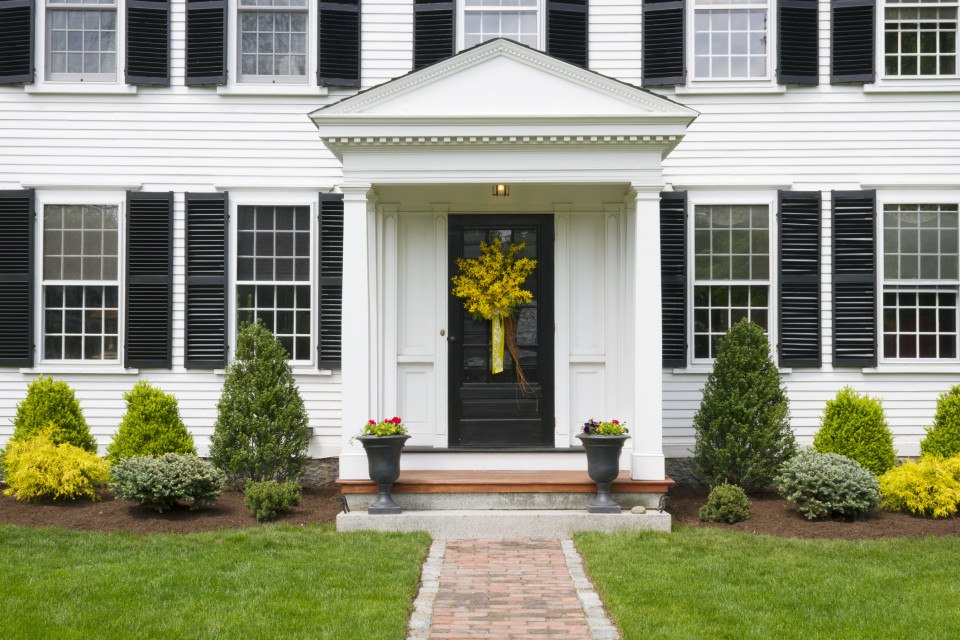 Whether you've been searching for your first condo in downtown Boston or considering a move to Boston suburbs like Wellesley, Newton or Winchester, you may be surprised to learn that the local real estate market is more competitive than ever. While some Boston homebuyers had been hoping for real estate deals given economic uncertainty in the aftermath of coronavirus, a supply-demand imbalance is actually causing the reverse.
A combination of pent-up buyer demand and a historically tight supply of listing inventory has led to bidding wars in Boston real estate. The feeding frenzy has homebuyers vying against each other to land a deal, while owners are calling for best and final offer deadlines. In some cases, property owners are receiving dozens of offers after just a few days on the market, with many of those offers above asking price.
Until a greater supply of listings come to market, the competition is expected to continue throughout August and into the fall. To increase your chances of edging out the competition and locking down your dream home, we collected a few expert tips from the team at Prevu Real Estate to give you an advantage.
Get Creative with Non-Financial Terms
When it comes down to it, homeowners will focus most of their attention on the price of an offer, but in a close race, it's not the only way you can make your offer attractive. Flexibility on non-financial terms can make your offer stand out, so be creative.
Being flexible on the closing date can be important for sellers who have not yet found their next home. Waiving non-financial contingencies, such as a home inspection, or waiving financial contingencies, such as a mortgage contingency (if you have the financial ability to do so), can signal to a seller you are more serious than other buyers.
But be careful! Before waiving any contingencies in an offer, be sure to consult your real estate agent and attorney to make sure you understand the risks of doing so.
Boost Your Budget with a Buyer Commission Rebate
"Buyers that receive a commission rebate from their buyer's agent have a competitive advantage during a bidding war," says Greg Cumings, a licensed associate broker at Prevu. For example, Prevu provides buyers with a commission rebate of up to two-thirds of the commission Prevu receives for representing you as a buyer.
The rebate allows you to increase your offer, pushing it over the edge into some really impressive digits, without extra cost. If you buy a $1,500,000 Boston home or condo with a 6 percent commission (3 percent paid to the listing agent and 3 percent paid to the buyer's agent) Prevu rebates up to 2 percent of the purchase price back to you with their Smart Buyer Rebate. That's an extra $30,000 you can use to replenish your funds after you win the bidding war.
To learn more about commission rebates, check out Prevu's commission rebate guide.
Get Personal with a Letter to the Owner
A clever way to make yourself stand out as a buyer is to pull at the heart strings of the seller. Remember, the seller is human too. If they love their home, they want to see it go to the right person. So, when you submit an offer with your buyer's agent, include a personalized letter to the owner. An authentic letter allows you to create a personal connection with the owner that could make them lean toward you in a close sale.
In the letter, share what you love about the home, why you want to become a homeowner, what roots you have to the community, or why you love the neighborhood or town. Regardless of your narrative, these types of thoughtful touches can win you extra points.
Pay in Cash—As Much Your Bank Account Allows
There's the old adage that "cash is king," and this couldn't be truer when competing in a Boston bidding war. Home sellers like the certainty of all-cash offers. Buyers purchasing without a mortgage have the ability to close quicker, and don't run the risk of the mortgage company saying no later as the deal progresses.
If your bank account doesn't yet have enough in it to buy all-cash, you can still strengthen your offer compared to other buyers by proposing a larger down payment. If you have the ability to, putting down 40 or 50 percent of the purchase price shows both the seller and your mortgage lender that you are likely more financially stable compared to someone only putting down 20 percent. Buyers with larger down payments generally pose less risk, since you'll have greater equity in your home and will be pursuing a smaller mortgage.
Be as Aggressive as Your Budget Permits
Ultimately, the most important piece of advice when you are involved in a bidding war on a house you love is to play to win. That means being as aggressive as possible with the purchase price of your offer. When it comes to a best and final offer, you won't get extra chances, so go as high as your budget allows for that property.
Your buyer's agent will compile a comparable analysis so you have the data to make an informed decision about the fair value of the property. However, during a bidding war, the winning offer can often be higher than what the data suggests. Before making an aggressive offer over asking price, always speak to your buyer's agent and real estate attorney about potential implications of appraisals if you are pursuing a mortgage.
Searching for a home in Boston? Browse listings and see how much you can save with Prevu's Smart Buyer Rebate.
This is a paid partnership between Prevu and Boston Magazine's City/Studio
---