7 Ways to Enjoy Waterfront Wellness Week in Boston This Month
One of Boston's distinguishing features is its vast waterfront— 40 miles of it—along our harbor, islands and rivers. Our residents and visitors deserve a waterfront that is accessible, resilient, inclusive and vibrant. That's why we are celebrating the first ever Waterfront Wellness Week from June 12 to June 23, a series of public events that will explore the connection between open spaces along our waterfront, wellness, and public health.
Residents of the Greater Boston area are invited to 10 days of exciting events that uplift the connection between the waterfront and the wellness of the city's residents, neighborhoods, and visitors. All you need to do is come and have a great time.
Waterfront Wellness Week is being presented by The Coalition for a Resilient and Inclusive Waterfront, launched last year by a collection of organizations. Their focus is on ensuring that the city's waterfronts are accessible and enjoyable for all communities. A recent poll by the coalition found that Boston voters overwhelmingly believe the waterfront should "improve the public health of the City by providing open spaces for exercise and enjoyment."
The Coalition and all the events work to not only maintain the quality of the city's relationship with its waterfronts but also to strengthen it. That's why they are inviting residents from all areas of Boston to discover new parts of their shared waterfront. Here are seven Waterfront Wellness Week events to add to your calendar.
Sunday, June 12 – Waterfront Wellness Week Family Day at Boston Children's Museum
1-4pm | Boston Children's Museum | Hosted by the Coalition for a Resilient and Inclusive Waterfront
Discover the Fort Point Channel during an afternoon of fun activities with your family and friends. A short speaking program will kick off Waterfront Wellness Week, followed by family-friendly activities. Explore Boston Children's Museum ($1 tickets are available for purchase), enjoy family fitness and yoga with TRILLFIT, complete Safety Around Water courses with the YMCA of Greater Boston, and take in the sun at Martin's Park. Register here.
Wednesday, June 15 – GroundBeat: AfroDesiaCity at the Hatch Shell
6:30-8:30pm | Hatch Memorial Shell on the Esplanade | Hosted by the Esplanade Association
The Esplanade may become your new favorite waterfront location after this second concert of the GroundBeat: the Esplanade's free riverfront music series. AfroDesiaCity will celebrate Juneteenth's commemoration of African American freedom and emphasize education and achievement. All spaces in the series will feature food trucks, games, and better-than-ever seating.
GroundBeat, the Esplanade's free Riverfront Music Series, will feature three concerts from May to September. The Esplanade Association will partner with a different local nonprofit to showcase different performers and musical styles to promote local live arts and encourage audiences of all backgrounds to join. Register here.
Saturday, June 18 – Wellness As a Form of Resistance
8:30-10am | Francis D. Martini Memorial Shell Park and Moynihan Recreation Area | Hosted by West Fairmount Hill Community Group
Join West Fairmount Hill Community Group and the Racial Equity & Justice Forum as they practice self-healing, relaxation, and restoration from and for the work of racial equity and social justice. Enjoy an hour-long session of breath work, movement, and rejuvenation with local Yogi and Educator Brittany Sampson. Or, join an early morning weight training session with Jermaine from Inner City Weightlifting. After the event, feel free to stay for the day's Juneteenth celebration with dancing, songs, art, fashion, speeches, and community connection. Door prizes and swag bags will be available while supplies last. Come and celebrate with JOY. Register here.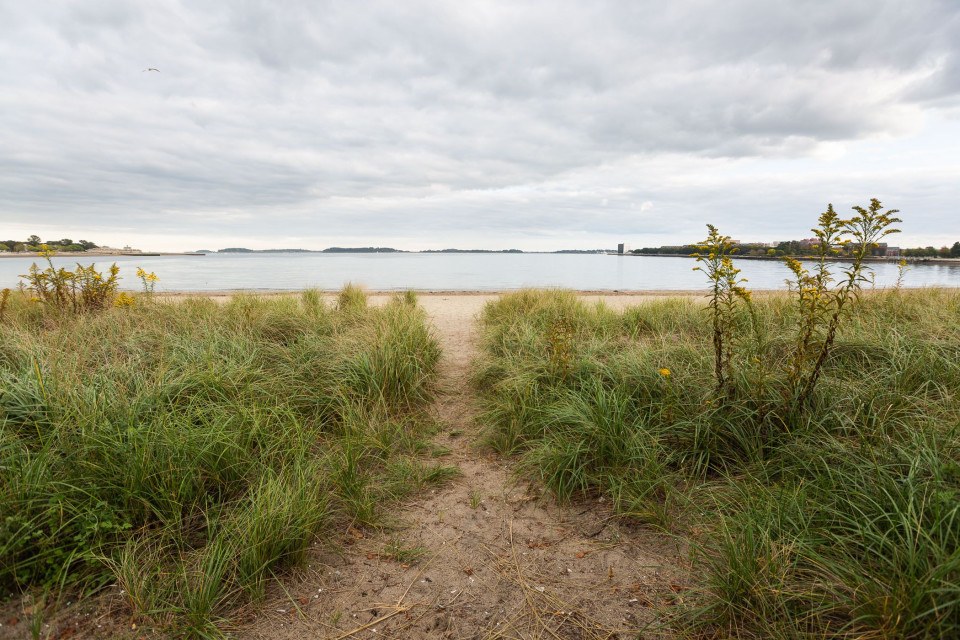 Saturday, June 18 – HarborFit: Island Yoga
11:30am-12:30pm | Spectacle Island | Hosted by Boston Harbor Now
Enjoy a day on Spectacle Island with a yoga class overlooking spectacular views of Boston Harbor! Don't hesitate to pack a picnic and enjoy the trails after your class. Relax on the beach or fly a kite on the island's North Drumlin, the highest point in all of Boston Harbor! It's a perfect way to spend your Saturday.
Island Yoga is part of Boston Harbor Now's HarborFit program, providing free fitness classes around Boston's waterfront, including yoga, cardio movement, dance, and more.
Please register here to ensure your spot in the class, as walk ups are available on a first come, first served basis. Don't forget to purchase ferry tickets separately, and bring your water bottle, yoga mat or towel, and sunscreen.
Saturday, June 18 – Sabores de Nuestra Cultura: Free Family Festival
1-4pm | Piers Park East Boston | Hosted by The Trustees Boston Waterfront Initiative and Piers Park Sailing Center
Come out to celebrate this free Family Festival while enjoying the stunning views of the Boston skyline and harbor as your backdrop. You won't want to miss this event—it's a celebration of food, culture, and family at Piers Park in East Boston. Everyone can enjoy the free treats, music, games, and crafts. You can even get free tickets to sail on the harbor through the Sailing Center, right on Piers Park.
This event is presented in part by TD Bank through the TD Ready Commitment in partnership with theVeronica Robles Cultural Center, Piers Park Sailing Center, and the East Boston Neighborhood Health Center. Learn more and register here.
Tuesday, June 21 – Summer Solstice Celebration & Grand Opening for "Of Many Minds," a Waterfront Sculpture Exhibit by Michael Alfano
5:00 PM – 8:30 PM | The Anchor at Shipyard Park, Charlestown Navy Yard | Hosted by Navy Yard Garden & Art and Friends of the Charlestown Navy Yard
Come to Charlestown, MA for an evening celebrating the grand opening of "Of Many Minds," a waterfront sculpture exhibit by artist Michael Alfano. You can also come for a number of fun and free activities: At 5pm, enjoy Enjoy Sunset Music, Face Painting, Food, and Ice Cream all evening. At 5:30 PM, watch Mike Bent's Annual Summer Solstice Abrakidabra Magic Show. At 6:15 PM, watch "Cubed" a Dance Performance by Continuum Dance Project. From 6:00 PM – 8:00 PM, take a Pedicab ride along the Boston Harborwalk to see the "Of Many Minds" sculptures. Free & Open to the Public. No registration is necessary.
Thursday, June 23 – Java with Jimmy on the Waterfront: A Special Waterfront Wellness Week Event at the Institute of Contemporary Art/Boston
6pm | Institute of Contemporary Art/Boston | Hosted by the Coalition for a Resilient and Inclusive Waterfront and Java with Jimmy
Enjoy an evening along the Harborwalk with the host of the Boston-based podcast Java with Jimmy, James Hills. He will be joined by Rev. Mariama White-Hammond, Chief of Environment, Energy, and Open Space for the City of Boston, Sheena Collier, Founder and CEO of Boston While Black, Dr. Joseph Betancourt, Senior Vice President of Equity and Community Health, Mass General Hospital, and James Morton, CEO of the YMCA of Greater Boston for a conversation about the future of Boston's waterfront and how we can create more inclusive, resilient, and accessible spaces that will benefit the public health of all our communities. Following the conversation, attendees are invited to visit the museum's exciting summer exhibitions. Learn more and RSVP here.
For more information on Waterfront Wellness Week, the full slate of events taking place, and the Coalition for a Resilient and Inclusive Waterfront, visit bostonwaterfrontcoalition.org.
This is a paid partnership between The Coalition for a Resilient and Inclusive Waterfront and Boston Magazine's City/Studio
---