Boston's Independent and Private School Options to Enrich Your Child's Education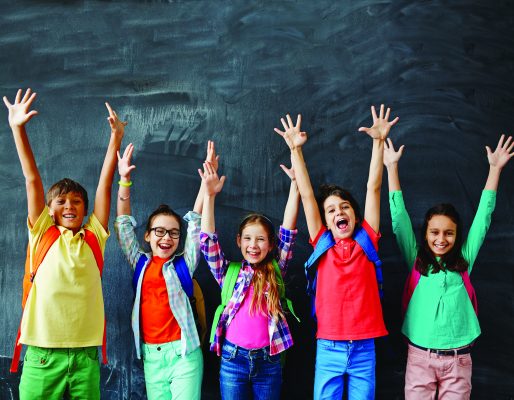 As a parent, you have the responsibility of making sure your child receives the best education. One that is right for him or her—not just because the school is around the corner. The independent schools described below offer a great variety of options for you and your child. Each school has a unique mission, history, and community. One size definitely doesn't fit all. So, when you do your homework, you'll be sure to find the school—from pre-kindergarten through high school and college prep—that best fits your child's educational needs and social skills, and puts him or her on a path to success in life.
If you're seeking the best that Boston has to offer, look no further than the independent school options below:
ALL-BOYS SCHOOLS
Belmont Hill
grades 7-12
The Fessenden School
pre-K to grade 9
Roxbury Latin
grades 7 to 12
Xaverian Brothers High School
grades 7 to 12
ALL-GIRLS SCHOOLS
Newton Country Day School
grades 5 to 12
Notre Dame Academy
grades 7 to 12
Stoneleigh-Burnham School
grades 7 to 12
CO-EDUCATIONAL SCHOOLS
The Advent School
pre-K to grade 6
Austin Preparatory School
grades 6 to 12
Bay Farm Montessori Academy
12 months to grade 8
The Bilingual Montessori School of Sharon
toddler to Kindergarten
Brimmer and May
pre-K to grade 12
The British International School of Boston
18 months to grade 12
Chestnut Hill School
age 3 to grade 6
Commonwealth School
grades 9 to 12
Covenant Christian Academy
pre-K to grade 12
Cushing Academy
grades 9 to 12 and PG
Dedham Country Day School
pre-K to grade 8
Falmouth Academy
grades 7 to 12
The Frances Jacobson Early Childhood Center
one year and nine months to age 5
Inly School
toddler to grade 8
Jackson Walnut Park
toddler to grade 6
Kingsley Montessori School
ages 2 to 12
Meadowbrook
pre-K to grade 8
The Newman School
grades 7 to 12
Shore Country Day
pre-K to grade 9
Thayer Academy
grades 5 to 12
Worcester Academy
grades 7 to 12
Ask yourself whether a great education for your child is a worthwhile investment. Perhaps it's time to look into an independent school with small classes, instructors who are personally involved with their students, and where your opinions, as a parent, are valued, as well. This is a great time to check into the schools above or make an appointment to visit an open house or two. It can make a huge difference in your child's future.
This is a paid partnership between Boston Magazine and Boston Magazine's City/Studio
---