Everything You Need to Know about "Builder's Notebook," The Building, Renovation and Design Podcast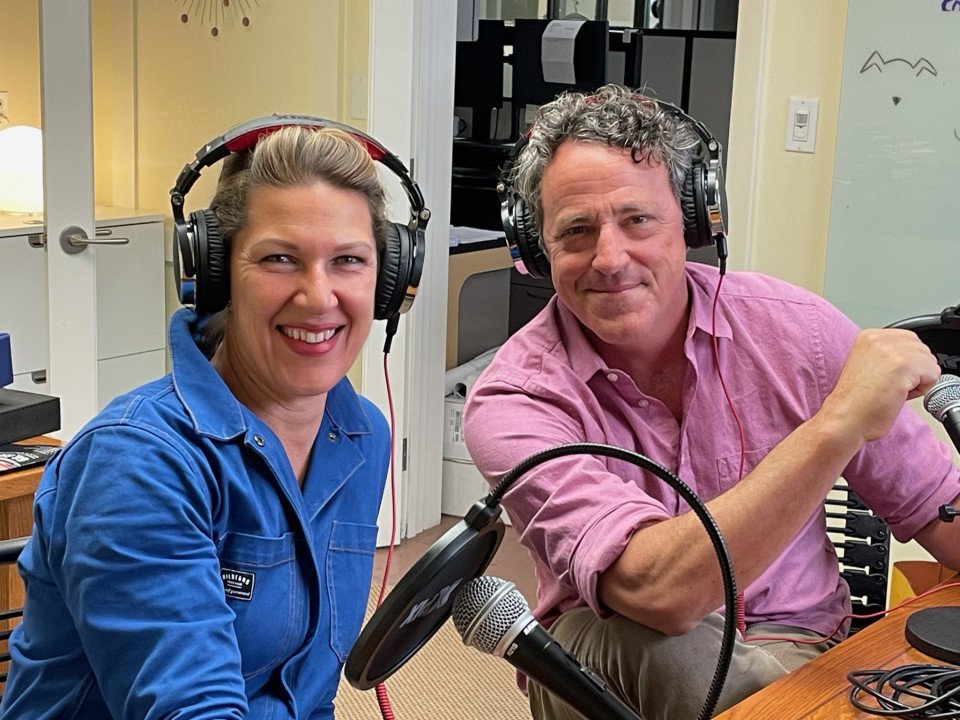 We can all name some things that took the city by storm in the past year or two—sourdough baking, a few memorable TV series, virtual family gatherings, and happy hours. Some of those trends have faded—maybe for the best. But, here are two that have stood the test of time: podcasts and home improvement projects. It seems we can't get enough of them. With that in mind: What's better than listening to a great podcast and working on a building, renovation or design project? The answer: listening to a great podcast about building, renovation, and design projects. That podcast is here. It's "Builder's Notebook: The Podcast" brought to you by Sarah Lawson, owner and president of S+H Construction, and Bruce Irving, renovation and real estate consultant, and the former producer of "This Old House." "Builder's Notebook" premiered on September 29th on most listening platforms. Here's all the nuts and bolts.
Laying the foundation
S+H Construction originally published "Builder's Notebook" as a blog, discussing everything from choosing a contractor to the importance of a good architect to job site dangers in the construction business. But they wanted to look for new ways to make their content more dynamic. "We thought, why not a podcast?" says Lawson. "We can tackle topics that are of interest, talk it out, and just have some fun."
Framing the project
Irving and Lawson first worked together on a Boston Design Week panel. "We had a really nice rapport," Lawson says. "So, our first order of business was roping Bruce into co-hosting with me." A number of brainstorming sessions followed, with Lawson and Irving creating a robust list of topics to cover. They record two episodes each recording session and these are released every other Wednesday. "It's been a lot of fun and such a great experience," says Lawson. "It's a little nerve-wracking hearing yourself talk, but I'm getting used to it!"
Building a unique structure
"Builder's Notebook is a conversation, and that's how we structure it," says Lawson. "The first episode of the series, Bruce and I essentially introduce ourselves—how we started in the business, our bumps-in-the-road, our successes, and our lessons learned along the way." In other episodes, you can expect Irving and Lawson to dive straight into the topic at hand. Some of the episodes will feature guests, like S+H Field Director Ed Sullivan, who is featured on the second episode discussing the classic homeowner's nightmare: water in the basement. "We talk about how it happens and why it happens—most importantly, what you can do to prevent it from happening in the future," Lawson explains.
Much of "Builder's Notebook" content comes from questions Irving and Lawson hear from homeowners all the time, so they tackle a multitude of topics. "Renovating or building a home is an overwhelming process. Our goal is to give listeners valuable information in a comfortable, friendly way so they can make informed and smart decisions about the process," says Lawson. And along the way, we share some laughs as well."
For more information about S+H Construction, visit shconstruction.com. For more information on Bruce Irving, visit bruceirving.biz. For more information on how to stream "Builder's Notebook: The Podcast," visit anchor.fm/buildersnotebook.
This is a paid partnership between S+H Construction and Boston Magazine's City/Studio
---