First-Time Homebuyers Are Snapping Up Boston's Finest Homes. Here's How You Can Take Advantage Too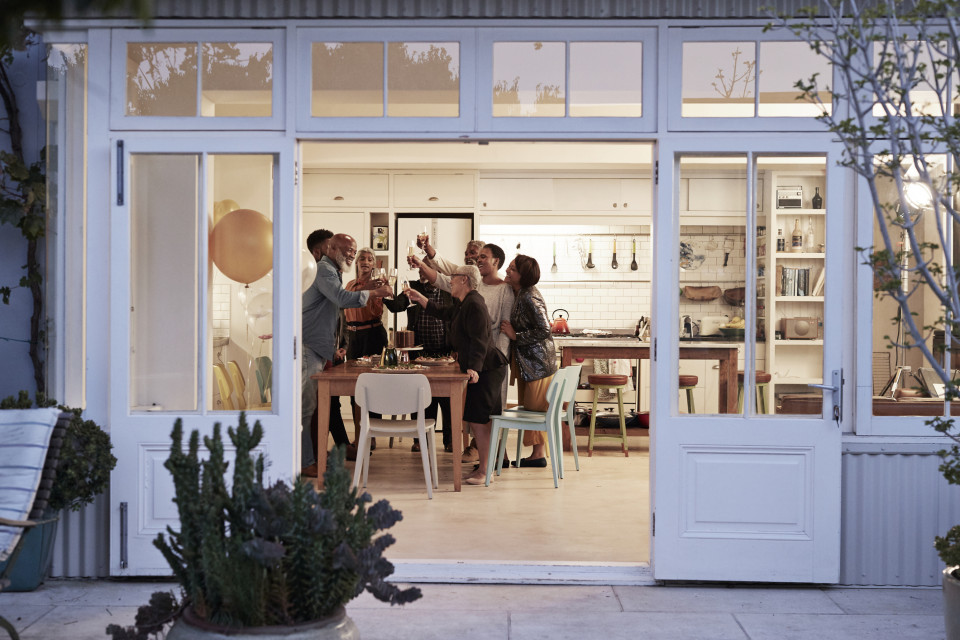 Inspired by the high prices and glut of buyers in Boston, sellers are open to welcoming buyers into their homes as they try to take the next step up on the property ownership ladder.
But while experienced homeowners know their way around the buying process, first-time home buyers entering the fray will find themselves overwhelmed by the size and complexity of the homebuying process.
The lure of a positive long-term investment through homeownership is appealing for long-time renters but may seem out of reach. To help Bostonians and newcomers to the City of Firsts, we asked the experts at Prevu Real Estate for five tips to help first-time buyers on their home buying journey.
How ready are you to own a home?
Purchasing a home is easily one of the more sizable transactions a person faces, and if a life event happens, can you still afford to pay a mortgage while dealing with the problem?
First-time homebuyers thinking of purchasing property in Boston have to ask if their income is stable, if they have a three-month emergency fund, and if they're ready to commit to spending five or more years in the home. Down payments are expensive, and buyers have to cover closing costs as well, so start saving early and often!
For long-term renters, the FOMO of watching old roommates and friends purchasing starter homes is real. Portioning away money from the paycheck and curbing frivolous spending allows buyers to build up a down payment nest egg and confidently search for partners in the home buying process.
Work with local real estate experts
While friends and family are great sounding boards when buying your starter home, buyers should not blindly work with whatever agent they refer to them.
New homebuyers should interview as many agents as possible to discern their knowledge of their favorite Boston neighborhood or nearby town. If the agent's know-how checks out, also make sure to ask if they can offer you a commission rebate after closing on a home.
By streamlining the homebuying process with technology for zero-pressure searching and tour scheduling, brokerages like Prevu Real Estate provide buyers with commission rebates.
Commission rebates are legal in 40 states, including Massachusetts, and allow brokers to give a portion of their commission to homebuyers. These rebates save new homeowners thousands, giving buyers confidence to make higher offers or ability to furnish their new condo overlooking the Charles River with the cash back after closing.
Get pre-approved for a mortgage loan
Once you've got your savings in order and begin scouring the net for listings in neighborhoods like Back Bay, take a step back and instead search for a local lender to pre-approve you for a mortgage.
Boston buyers need to gather their W-2s, 1099s, and any other tax documents for lenders so they can determine just how much of a mortgage they can afford. Being pre-approved tells you how much you can afford and shows sellers you are prepared.
Because of the tight inventory, the volume of buyers, and COVID regulations, listing agents will not take you seriously without pre-approval paperwork. Buyers can take the pre-approval process a step further by having their lender provide a fully underwritten pre-approval, which saves buyers and sellers time when it comes to the due diligence process after signing a purchase agreement.
Make your schedule flow like water
Time is money when purchasing your first home, so local residents have to act fast when a new listing that meets their needs hits the market.
It used to be feasible for buyers to stack their weekends and make day trips out of checking out houses and touring the streets of Charlestown or Cambridge. But tight inventory and on-the-go home searching tools have changed the status quo of the homebuying process.
First-time buyers need to proactively attend tours quickly, which may mean catching a tour during your work-from-home lunch break.
Luckily, there are brokers out there that provide buyers with automated home searching platforms that send out alerts when homes matching your needs hit the market. This way, buyers eliminate the stress of searching and have a centralized platform to manage their tour schedule.
Interested in buying your first home or condo in Boston? Browse listings and see how you can save with Prevu's Smart Buyer Rebate.
This is a paid partnership between Prevu and Boston Magazine's City/Studio
---