Buying a Home? Do These 5 Things First to Beat the Competition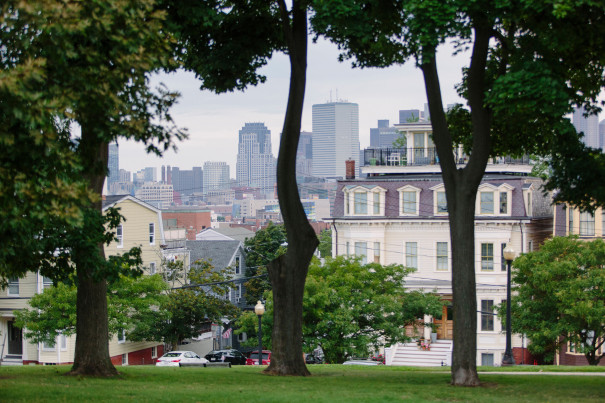 Homebuying is hard enough in normal times. In today's red-hot market, it can be near impossible as competition pushes prices higher than the Green Monster and homes fly off the market within days of posting. Spacious, single-family homes in Greater Boston are the hottest commodity as many city-dwellers move out to the 'burbs to get more bang for their buck.
Here's the thing. It may be a tough market, but there are still plenty of ways to get a leg up on the competition and win a bidding war. We asked a Flyhomes Agent what every potential homebuyer should do to stand out from the crowd and have the best chance of success. The market may be hot, but here are five insider tips for cooling it down.
Get Pre-Underwritten
It can take roughly six weeks to close on a home due to all the approvals that are required. Getting pre-underwritten is an easy way to cut a week or more off that time, says Flyhomes client advisor Dylan Krebsbach. While normally underwriting occurs after the offer, getting pre-underwritten means a lender has already thoroughly reviewed your financials and agreed to give you a mortgage. The whole process takes just a couple of days and can save you a lot of time in the long run.
Contact Multiple Lenders for Approval
Credit checks used to come with every mortgage application, negatively impacting credit scores and leaving consumers with fewer options. That's no longer the case, says Krebsbach. Now homebuyers can apply to as many lenders as they'd like over a two-week period to ensure they get the best deal possible. Krebsbach says he encourages his clients to apply to multiple and use local lenders who know the area best and can secure lower rates than national competitors.
Don't Fear Mortgage Insurance
Private mortgage insurance (PMI), like most insurance, gets a bad rep. Many homebuyers, especially first-time, look for any way to avoid paying it. Krebsbach says the benefits outweigh any cost, the biggest of which is allowing buyers to purchase a home even if they can't make the 20% down payment. That widens the pool of homes you can afford to put an offer on. Plus, it's only temporary.
"Just because you have PMI today doesn't mean you have it tomorrow," says Krebsbach. "Once 20% of home is paid off, PMI will be alleviated."
Don't Wait to Make an Offer
Home listings typically go up in the middle of the week, but Krebsbach says that doesn't mean you have to wait until the open house on the weekend to try to see it. Call your agent ASAP and ask about seeing the home early so you don't have to wait. "There's no rule against putting down an offer before the open house," says Krebsbach. Just make sure your initial offer is strong enough to convince the seller that collecting other offers isn't necessary.
Align Yourself with the Right Agent
Partnering with an experienced agent who can build rapport with the listing agent may be the single most important thing you can do during the homebuying process. Not all agents are created equal, says Krebsbach. They also can't offer all the resources of Flyhomes, a one-stop-shop for everything home buying. Buying a home with Flyhomes doesn't just secure you a local expert agent, but a whole suite of resources that can get you a new home faster while saving thousands, like the innovative Flyhomes Cash Offer.
"Flyhomes is prepared to help clients navigate this ultra-competitive market," says Krebsbach. "With our team of experts and Cash Offer, we can help you win a bidding war."
Ready to move into your new dream home? Follow these five tips and you'll be well on your way to an offer that will rise above the rest. Your new home is waiting.
Learn more about buying and selling your home through Flyhomes.
This is a paid partnership between Flyhomes and Boston Magazine's City/Studio
---