Summer Sessions: Camp Bernadette and Camp Fatima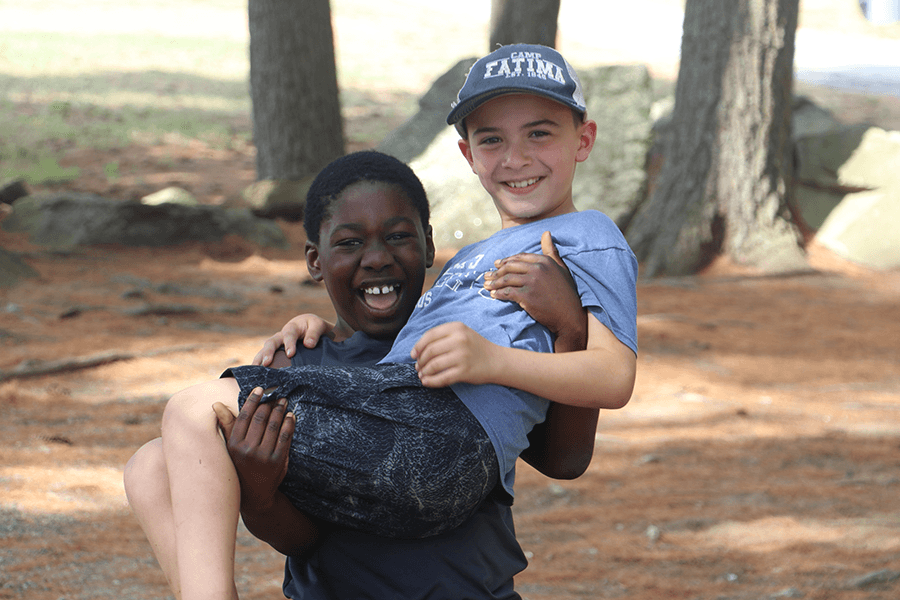 Brother and sister camps in New Hampshire's Lakes Region, Camp Bernadette and Camp Fatima are joyful Catholic communities offering fun and active camping experiences with a sense of belonging for all. With programs for campers ages 6–15, and endless choices of activities from tubing on the waterfront to climbing high above camp on the ropes course, Bernadette and Fatima's programs have something unique to offer each child. Accredited by the American Camp Association, Camp Bernadette for Girls and Camp Fatima for Boys provide a safe, outdoor camping experience where campers and staff grow in faith, confidence, and friendship.
Gilmanton Iron Works, NH; bfcamp.com; 603-931-5500; bfcamp.com; Facebook: campfatimacampbernadette
Boston magazine is highlighting notable educational enrichment camps around the area. For more on camps where your kids can thrive this summer, click here.
This is a paid partnership between Camp Fatima and Camp Bernadette and Boston Magazine's City/Studio
---