How Your Favorite Chips Went from Local Snack to National Sensation
Today snack lovers can search out Cape Cod® Potato Chips' distinct taste and texture just about anywhere, but before the bags found fans all across the country, the potato chips known for their crunch started off as a Cape-exclusive delicacy.
Four decades ago, a back-to-basics ethos inspired Cape Cod Potato Chips founders to begin making small-batch potato chips with just potatoes, oil, and salt. The family-run operation started selling the bags out of an 800-square-foot natural foods store in Hyannis, Massachusetts and unlike mass-produced alternatives, the called for old-fashioned kettle cooking. The traditional method involves adding sliced potatoes to a basin of hot oil and hand-stirring with rakes. The thickness of the slices plus a lower oil temperature creates crunchier results with unique folds and twists. Both then and now, the golden-amber crisps stood out from the crowd.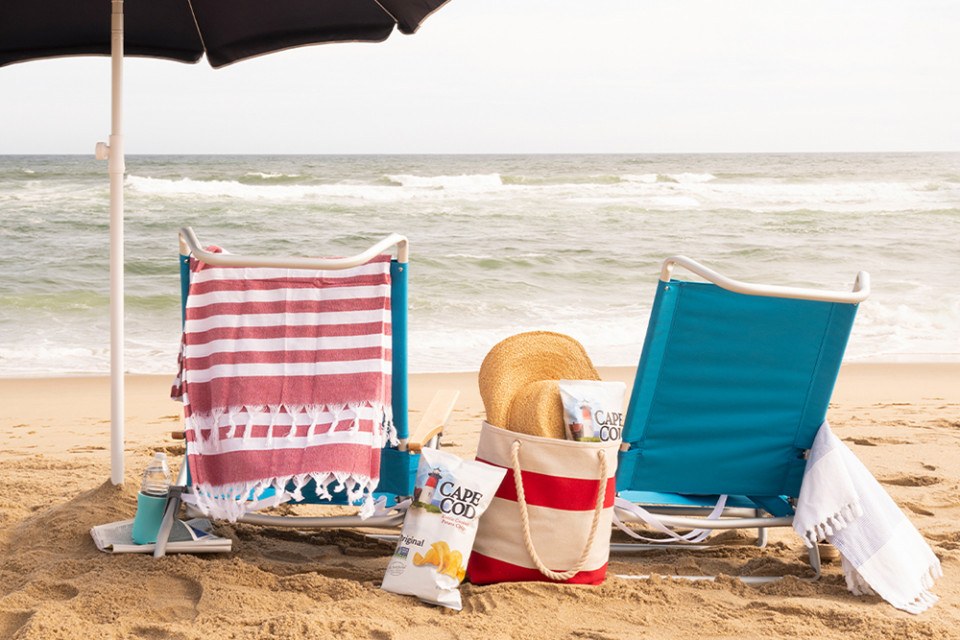 "Local residents and vacationers alike became fans of the town's new staple and started to associate the unique potato chips with the Cape," says Betsy Morreale, Vice President of Salty Snacks at Cape Cod Potato Chips. In fact, the beaches' visitors from both near and far helped facilitate the local specialty's spread beyond New England.
Eventually, the vacationers' love for the snack brought the famous Nauset Lighthouse-inspired logo to markets across the country. Over the past four decades, output jumped from 200 bags per day to more than 135 million bags per year, Morreale says.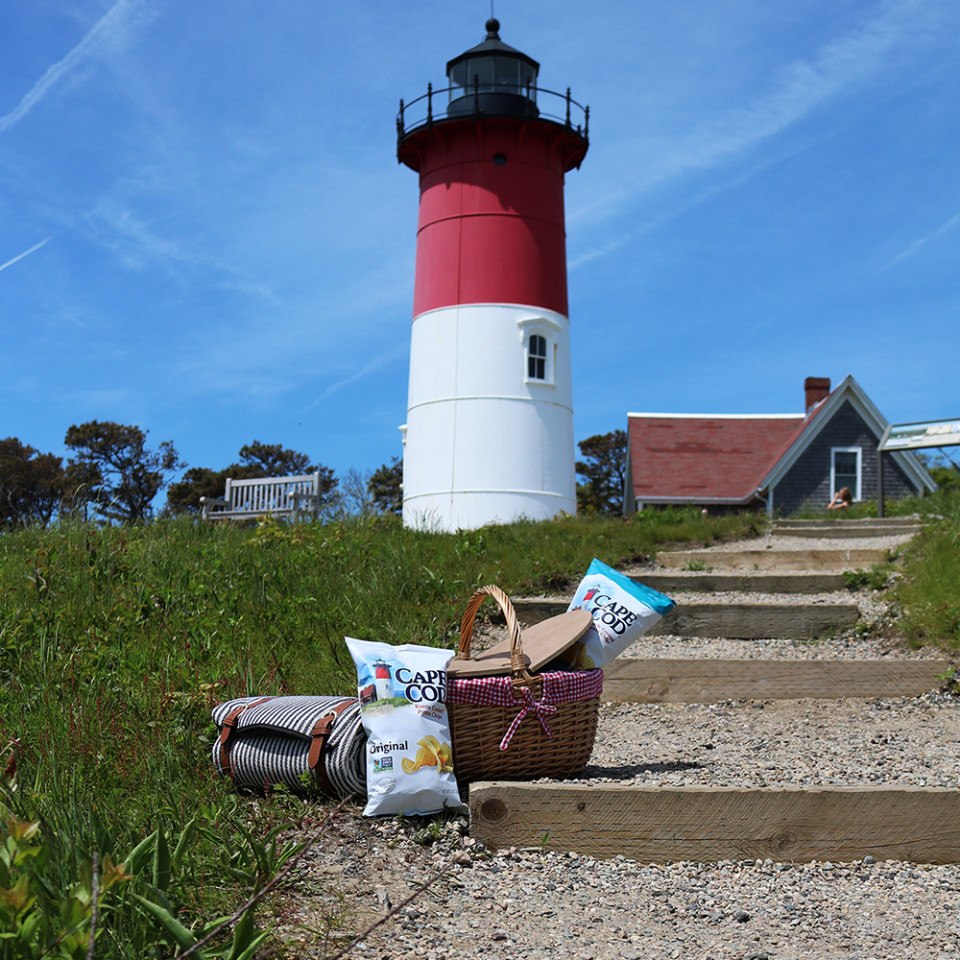 Although snackers in all 50 states now munch on Cape Cod Potato Chips' 20-some varieties, the company's local roots have not been forgotten. This year, the brand celebrates its 40th anniversary and it called for a special hometown celebration. "To give back to the community that has supported them for the past four decades, Cape Cod Potato Chips is donating $40,000 to the Cape & Islands United Way organization to help further their work in food security," Morreale says.
Fans can now also show their love for Cape Cod Potato Chips wherever they are with the brand's first-ever online store. The newly launched site features special brand merch, previously only available at the factory store on the Cape, and a new limited-edition capsule collection comprised of a vintage-inspired pullover, beach towel, and beach tote all drawing on the company's history on the Cape. So now, chip-lovers can capture the good vibes of the Cape from anywhere—along with a bag of chips, of course.
To learn more about the Cape Cod Potato Chips story and where you can pick up a bag of your favorite flavor, visit capecodchips.com.
This is a paid partnership between Cape Cod Potato Chips and Boston Magazine's City/Studio
---