7 Outstanding Celebrity Chefs All Under One Roof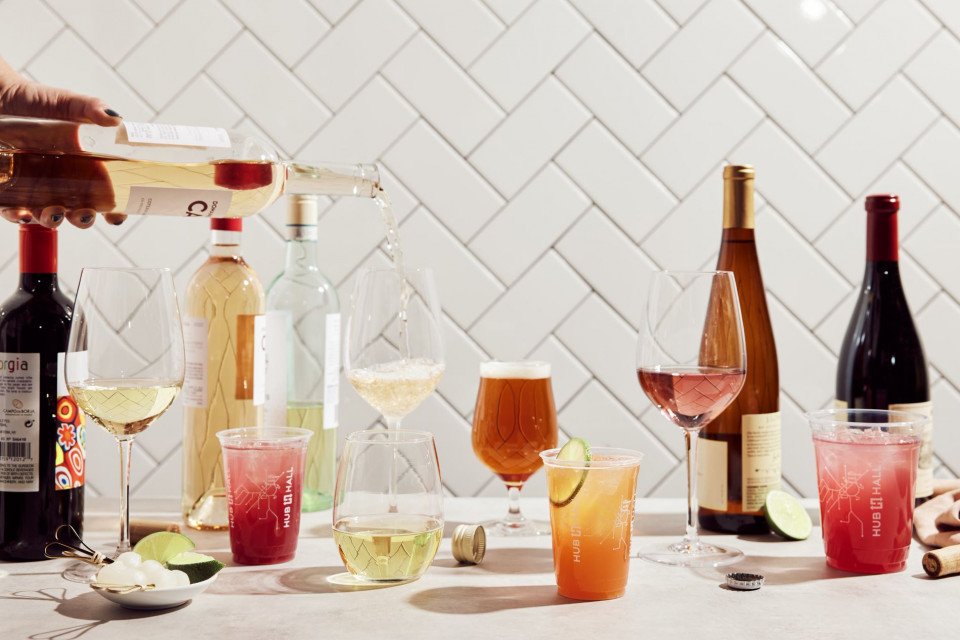 Choosing a place to eat on a night out can feel like a high-stakes decision. With so many great options spread around the city, it can be intimidating to try and tackle it without a plan already in place. The Hub on Causeway is just what the doctor ordered. Some of the most talented celebrity chefs in Boston (and in the country) have made The Hub their new home and we're here to tell you all about it.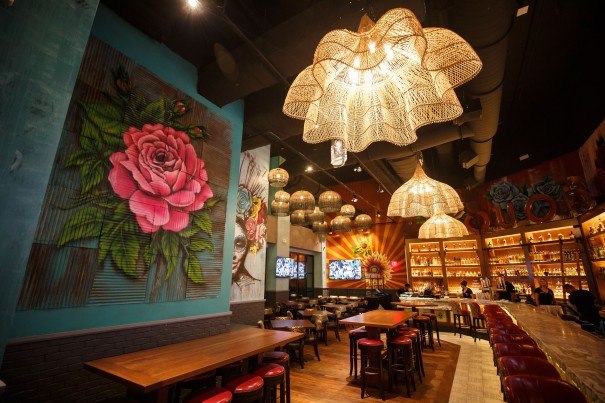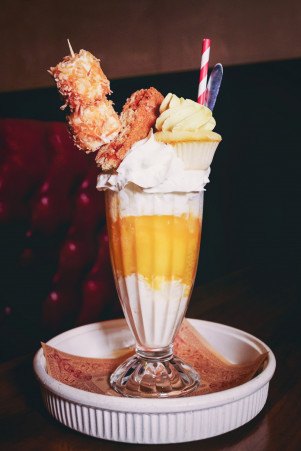 Guy Fieri's Tequila Cocina
If you haven't had a chance to take a trip to Flavor Town, there is no time like the present. Tequila Cocina is celebrity chef Guy Fieri's first restaurant concept in Boston. It's an experience like no other with an expansive bar including a cocktail program featuring over 100 tequilas and a menu full of mouthwatering Mexican flavors, including his infamous trash can nachos. Looking for that perfect shot to post? The Mexican Mango Ice Cream Soda Sundae in front of one of their two larger than life murals should do the trick.
Bianco & Sons Sausage
Bianco & Sons Sausage has been a New England staple since its inception in Revere by Joseph Bianco Sr. in 1960. They're bringing Italian family recipes to Hub Hall and are open for breakfast, lunch, and dinner. Looking for a classic? Try the Bianco Sweet Italian Sausage with grilled peppers and onions.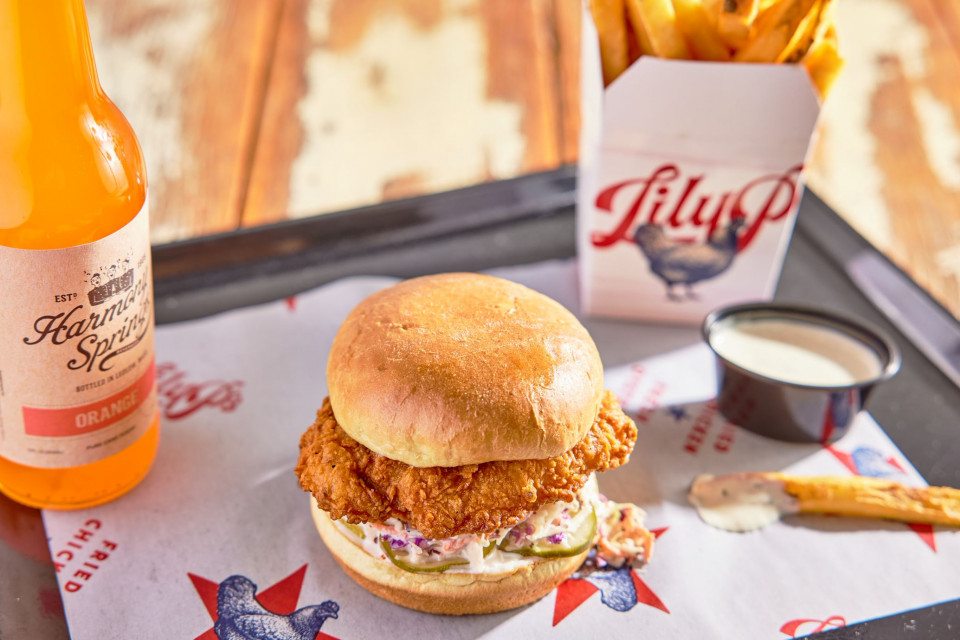 Lily P's Fried Chicken
Brought to you by Boston celebrity chef Chris Parsons, named one of the city's best chefs in 2019 by the Boston Globe, Lily P's Fried Chicken at Hub Hall is the Massachusetts native's latest concept. Named after Parsons' daughter, the restaurant's ingredients are locally sourced. Juicy boneless chicken thighs are covered in a thick, crunchy coating and tucked into fresh baked Hawaiian rolls or served on their own. If you're in the mood for something spicy, try the Lower Broadway sandwich: Nashville style hot chicken, southern slaw, pickles, and Duke's Mayo.
APIZZA
A 2022 James Beard Outstanding Chef Semi-Finalist and one of Food & Wine's Best New Chefs in America class of 2020, Chef Douglass Williams has spent 15 years of his culinary career working in some of the best restaurants around the world. Now that he is bringing his inspired Italian cooking methods to Hub Hall, fans can enjoy New Haven or Roman style pies from APIZZA. You'll find 20-inch Neapolitan thin-crust creations (New Haven) along with rectangular pan pizza with thick, airy crust and countless toppings (Roman).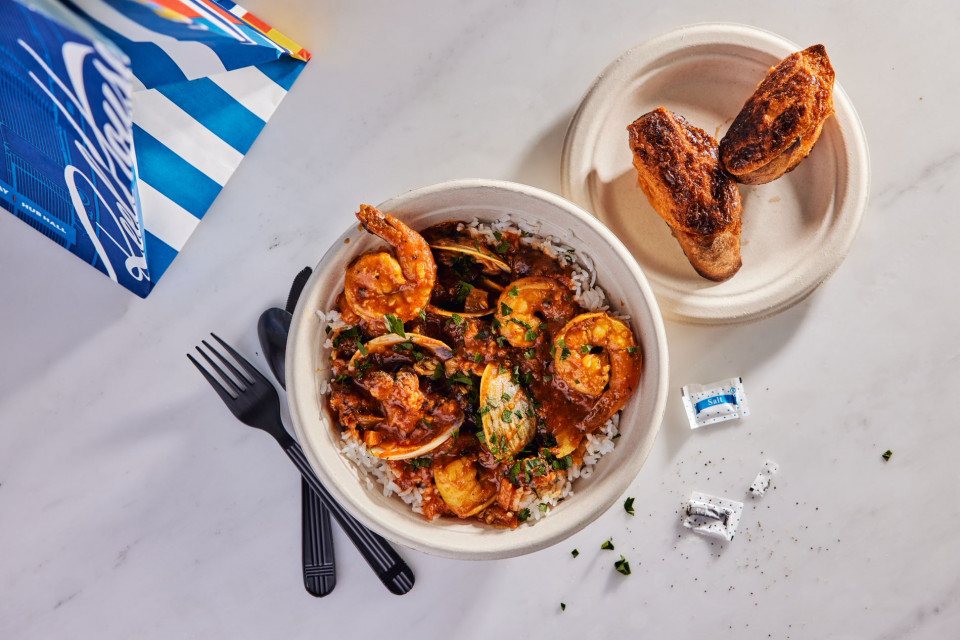 ReelHouse Oyster Bar
ReelHouse Oyster Bar is a casual raw bar and charcuterie concept offering quintessential New England fare. From ocean to tableside, Chef Marc Orfaly creates a menu with an emphasis on sustainable line-caught seafood dishes that highlight innovative twists on classic concepts. Taking signature dishes from his East Boston and Marina Bay locations, Orfaly curated a range of offerings such as fresh shucked oysters to order, a bountiful seafood tower, linguine & clams, and lobster rolls. Widely recognized as one of Boston's most talented rising chefs, Orfaly has been regarded by Esquire and Boston Magazine as "One of the top chefs to watch in the country."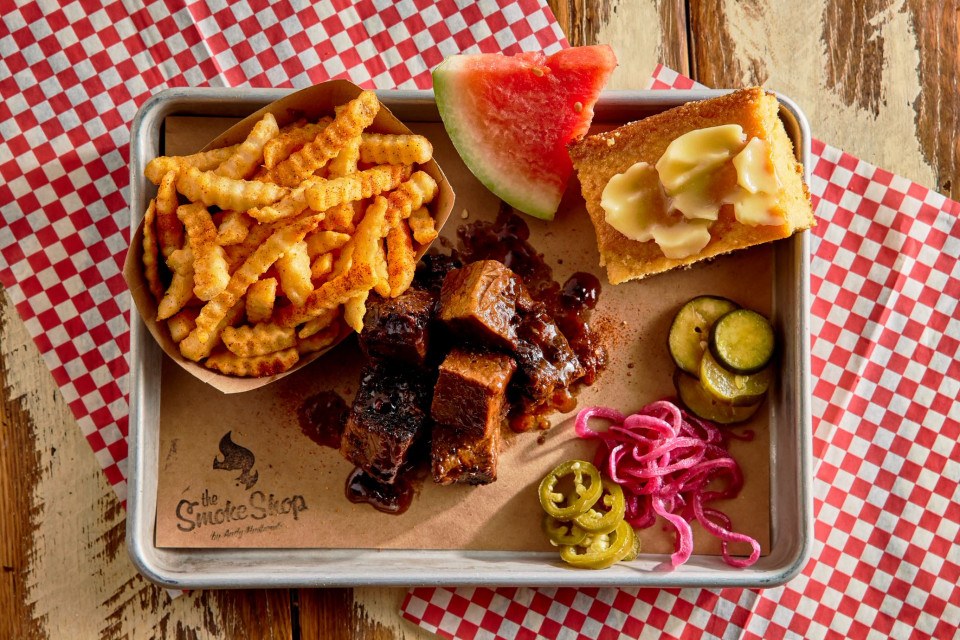 The Smoke Shop BBQ
Hailed as "Boston's Meat Maven" by The Boston Globe in 2017, Andy Husbands is the award-winning chef, author, and Pitmaster behind the Smoke Shop BBQ. The three-time winner of Boston Magazine's "Best Barbecue" in 2018, 2019 and 2021, Husbands serves as one of the city's most celebrated culinary leaders and a foremost authority on regional Barbecue and live-fire cooking in New England. The Smoke Shop is his modern approach to the best slow-cooked, competition-style barbecue in America. Known for their Famous Wings coated in agave and pit spices and their 1st Place Ribs, The Smoke Shop brings a new selection of deluxe sandwiches exclusively to Hub Hall. Our pick? The Dr. Frankenswine, stacked high with pulled pork, sweet & spicy Coleslaw, and French fries.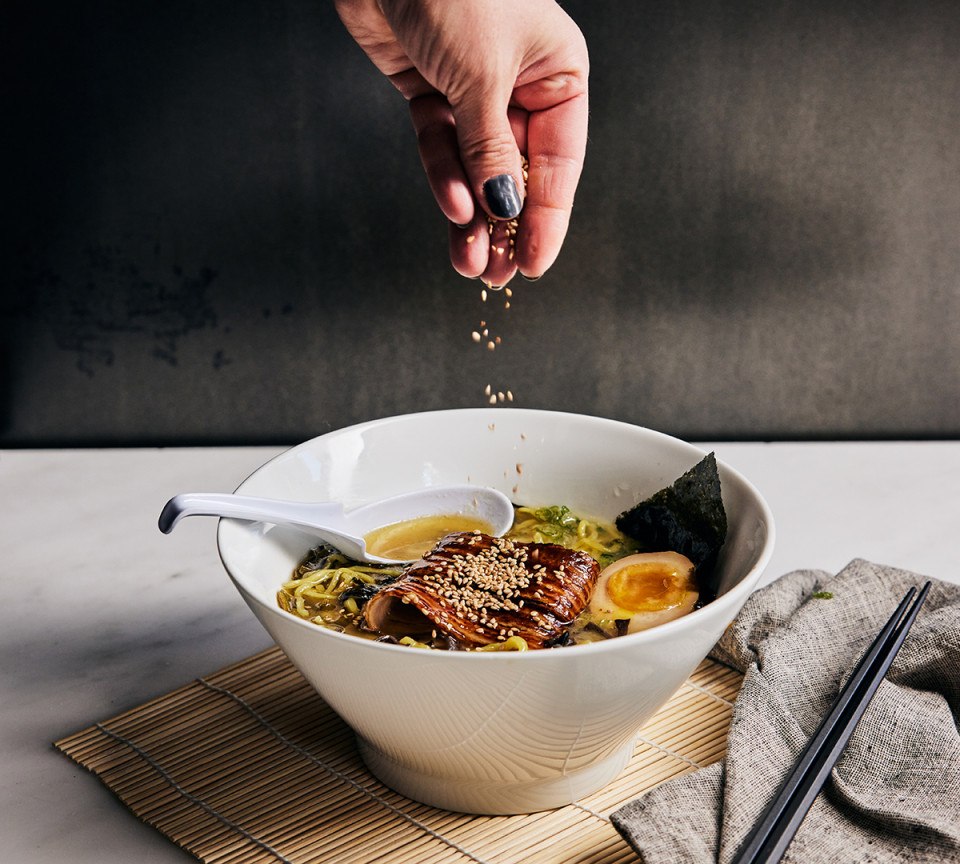 Momosan Ramen Boston
Momosan Boston by Iron Chef Masaharu Morimoto is Hub Hall's only table-service restaurant. With innovative dishes that seamlessly integrate Western and Japanese ingredients, it is a must visit for any ramen or sushi lover.
Noodles are the crown jewel of the menu at Momosan Boston, with steaming bowls of Chef Morimoto's flavor-forward ramen. A selection of grilled yakitori dishes and savory Izakaya bar snacks are also available with offerings like fish tacos, pan-fried pork gyoza, soft shell bao, sticky ribs, crispy pig, and spicy wonton in Szechuan sesame chili sauce. Don't have time for a sit-down meal? Enjoy fresh sushi to-go from the Momosan Sushi Counter. The beverage menu also features a diverse selection of premium sake, beer, and spirits.
For more information about Guy Fieri's Tequila Cocina, visit guyscocina.com.
For more information about Hub Hall, visit hubhallboston.com/eat.
This is a paid partnership between The Hub on Causeway and Boston Magazine's City/Studio
---