Chef Scott Riebling of Brookline's Stoked Pizza Reveals His Top Dish and Travel Spot
Q: What would you recommend at Stoked Pizza?
If you're coming to Stoked Pizza for the first time, the must order dish is definitely the meatball and ricotta pizza. We have a lot of prep that goes into the meatballs. There's a lot of ingredients in it and the pizza has ricotta, which is a really creamy, flowing cheese. It's a crispy charred crust and we finish it off with some basil oil, which just gives it a bright pop when you eat it.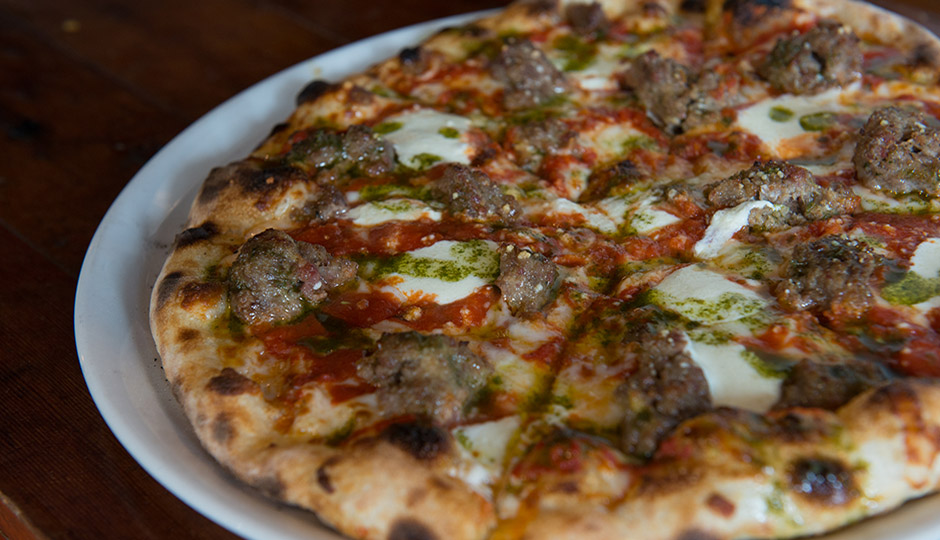 Q: What JetBlue destination would you recommend?
I like flying into JFK because you can find so many different types of pizza really close, like incredible Sicilian pizza and really great thin crispy pizza. There is wood-fired pizza and pizza that cooks for 20 minutes and there is pizza that cooks for three minutes. Some of the best pizza in the world is right in New York City.
Q: What are some of your favorite places and activities when you are in New York City?
I basically have a one track mind when it comes to New York. I'm completely food obsessed from the moment I get there until the time I leave. High-end cuisine in N.Y. is creative and cutting edge, but what impresses me the most is the variety and quality of the street food and inexpensive options. It's pretty much impossible to find a bad bagel anywhere near the city, and some of the street carts and food trucks are beyond compare. Any visit for me must include a stop at Katz's Deli for a pastrami sandwich and some soup dumplings at Joe's Ginger in Chinatown. I'm a sucker for the dosa cart on Washington Square, and any of the amazing Indian restaurants in Jackson Heights, Queens. Transport yourself to China with totally authentic charcoal crusted kebabs from the Young Xinjiang BBQ Cart. The chilled spicy noodles at Momofuku noodle bar…I could go on and on.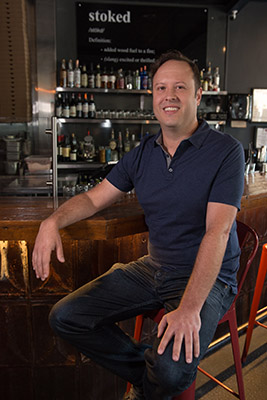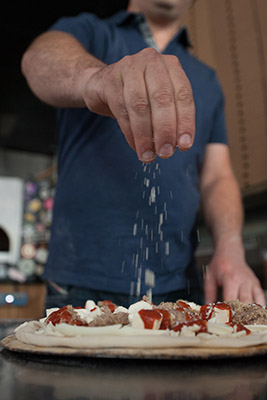 Q: How has travel impacted you personally, as well as your restaurant and professional life?
When I was in my 20s and early 30s, I lived out of a tour bus traveling with my band. That taught me how much I love taking chances on something new, and most importantly how little I can get away with bringing with me on a trip! Traveling is always an adventure, but the more adventurous you are when you travel, the more fun it is and the more you get out of it. Don't be afraid to just start walking around Greenwich Village, discovering all the shops, bars, clubs, and restaurants. There is no need to look at a map or worry about getting lost because a cab, Uber, or Lyft is on every corner and can get you right back to wherever you started your journey.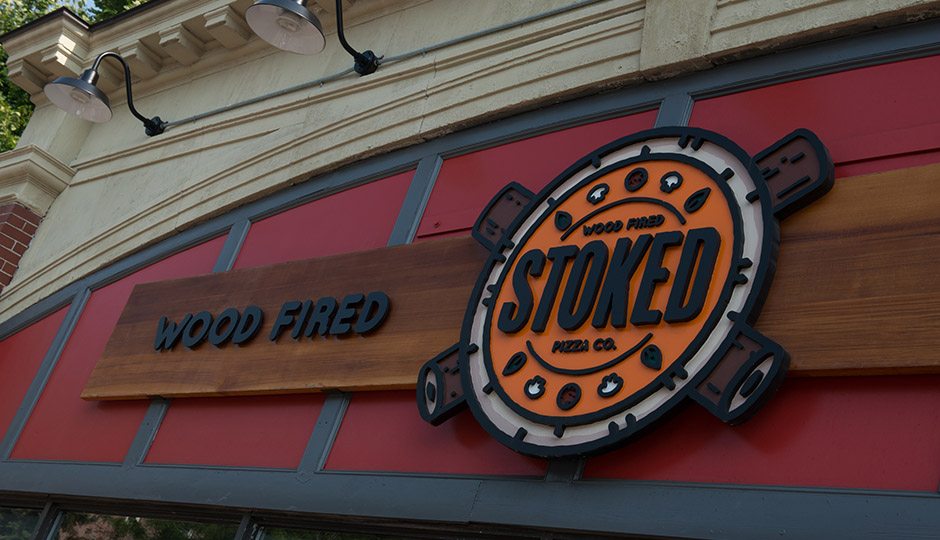 Visit Stoked Pizza in Brookline.
Film By: Tippingpoints Labs
Photography: Melissa Ostrow
This is a paid partnership between The JetBlue Card and Boston Magazine's City/Studio
---