Look and Feel Better on Zoom With These Cosmetic Enhancement Tips
In the new work-from-home normal, many of us are spending more and more time staring at ourselves on video calls. Here are treatments to consider that will have you feeling more confident than ever this fall—whether on screen or outdoors.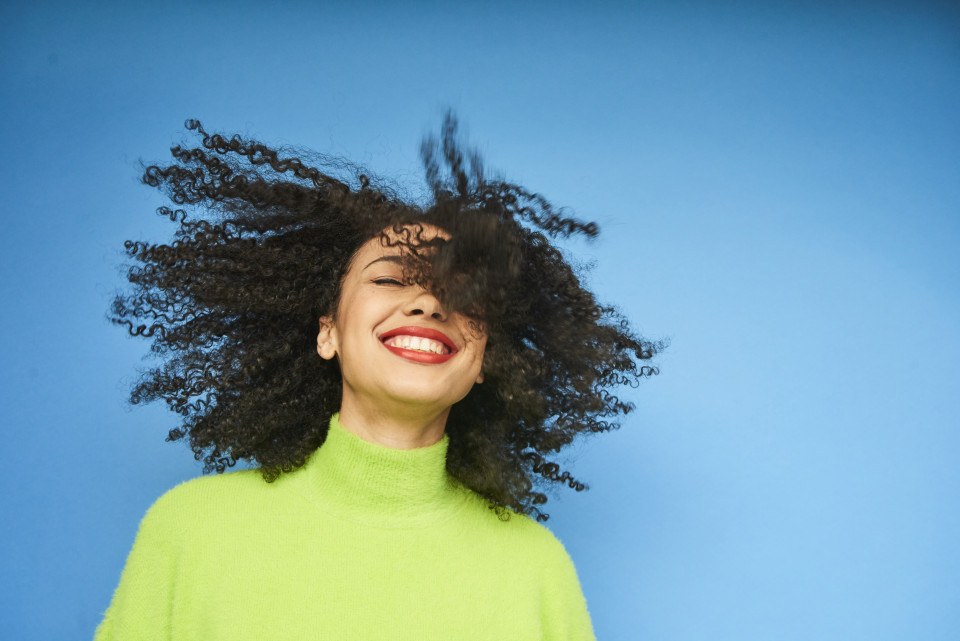 About Face: Teeth straightening can be the secret to a stunning smile.
It's no secret that your smile is one of the first things people notice about you, and one of the keys to making a great first impression. Luckily, you don't have to be born with a million-dollar smile to get one. A growing number of middle- to senior-aged adults are using cosmetic dentistry to straighten their teeth and improve their smile. Accelerated orthodontic treatments and discrete options like Invisalign braces are also making the process faster—and easier—than ever before. "Absolutely the big rave and game-changer at my practice is accelerated orthodontics for teeth straightening," says Dr. Anna Berik, owner of Newton Dental Associates. "I can give my patients the smile they have always dreamed of in far less time." Here are just a few of the huge benefits to getting your teeth straightened.
Teeth cleaning just got a whole lot easier: Hidden pockets created by crooked or over-crowded teeth can be difficult to reach with your brush, leaving them susceptible to multiplying bacteria. Straight teeth are a breeze to clean because they leave more room for the bristles to get between your teeth. That means healthier gums, fewer cavities, and overall better oral hygiene
Saying goodbye to jaw strain and pain: Headaches, ear, and neck pain are just a few problems caused by crowded teeth putting extra pressure on your gums and jaw. Straightening your teeth can help you achieve proper jaw alignment, relaxing your muscles and preventing clenching and/or teeth grinding. Straight teeth also make chewing easier and more comfortable.
Taking a bite out of life: Studies have shown that straight teeth can do more than just alter your physical appearance. In a 2019 Invisalign survey, the majority of respondents said that straightened teeth helped boost their confidence and gave them the encouragement to achieve a goal—like making new friends or pursuing a career change—they wouldn't have accomplished otherwise. The conclusion? An improved smile isn't just good for your overall health, it can help transform your life. "We have found that our patients are blown away by the difference having their teeth in the right place," says Dr. Berik.
Your gums will thank you: Red and swollen gums are often a direct result of teeth that are too crowded or spaced out, making it difficult for your teeth to adhere to your gums properly. Crooked teeth have also been linked to periodontal disease, a serious but preventable gum infection. Straightening your teeth can be one of your best defenses against the disease and leave you with pink, healthy gums.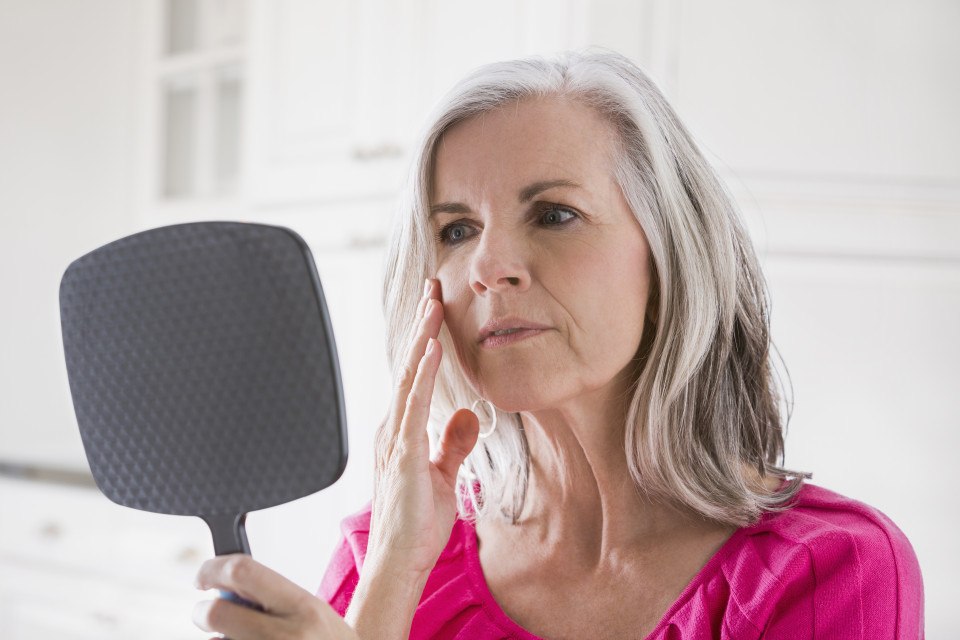 Shine On: Three wrinkle remedies that will give you your youthful glow back
With webcams now the norm for work meetings and family calls, practicing good skincare is crucial to keeping up a healthy appearance. No need to keep hiding behind your camera with an outdated profile picture. With these three simple and non-surgical skin treatments, you'll be looking your best for your next call, wherever you take it.
Pelleve: Specifically designed for wrinkle reduction, Pelleve treatments deliver a constant, gradual, radiofrequency deep into the skin, causing heat to build up and stimulate collagen production that contracts and tightens the skin. The procedure is painless and typically takes less than an hour to complete.
Chemical Peel: Chemical peels reveal the smoother, luminous skin underneath the top layers of dead skin on your face. During the treatment, an acid is applied to the skin that exfoliates and tightens the skin to remove wrinkles, smooth skin texture, and eliminate uneven pigmentation.
Platelet-rich Plasma: Rather than treating your skin on the surface, Platelet-Rich Plasma, or PRP, naturally regenerates your skin naturally. PRP works by attracting stem cells to your skin that can transform into skin cells that are fresh, undamaged, and youthful.
Microneedling: This 30-minute long procedure uses fine needles to make tiny cuts in the skin that cause new collagen to be produced and rise to the surface of your skin. Once the cuts heal, patients notice near immediate results of smooth and youthful looking skin.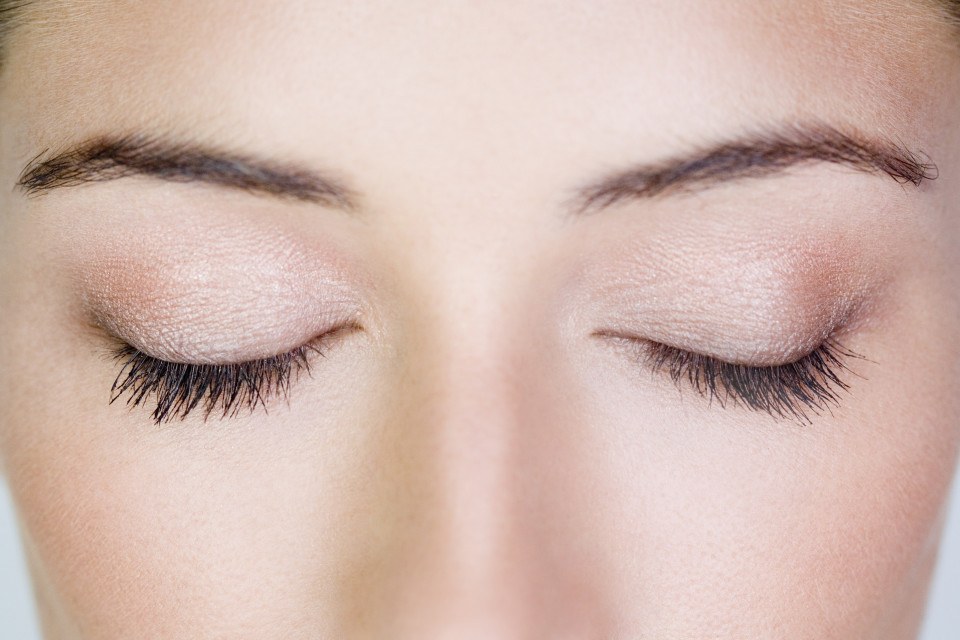 Eyelid vs. Brow: Both eyelid and brow lifts have their merits. Find out which option is right for you.
Saggy skin around the eyes is a natural and common sign of aging, but if you're constantly getting asked if you're tired even when well-rested, it might be time to consider making a change. Luckily, cosmetic surgeries like a simple eyelid or eyebrow lift can do wonders for restoring a youthful glow and making your face appear more alert. Both procedures can rejuvenate your eyes and face, but it can be confusing choosing which, or both, is what you need most. Here's a breakdown of each treatment to help you decide before scheduling your appointment.
Eyelid lift
What does the procedure do: Sometimes referred to as an eye lift or blepharoplasty, an eyelid lifts address drooping eyes caused by sagging skin, loose muscle, or excess fat. It targets the upper lids and contours them by removing fat deposits and tightening the muscles and tissue.
What are the major benefits: It reduces bagginess from lower eyelids and removes excess skin from upper eyelids. It can also be an important procedure to improve vision for older people whose sagging eyelids make it hard to see.
Who's a good candidate: People in good health, age 35-plus.
How long is the procedure: About two hours.

How long does it last: Upper eyelid surgery lasts five to seven years, while lower eyelid surgery rarely needs to be repeated
Brow lift
What does the procedure do: Also known as a forehead lift or rejuvenation, a brow lift addresses the weakening of eyebrows from slack muscles and stabilizes them back to a youthful level. Specifically, brow lifts tighten the drooping skin over the outer corners of the upper eyelids. It can be done in conjunction with an eyelid lift or facelift.
What are the major benefits: Reducing signs of aging in the forehead and brow areas like furrows and creases to create a softer, more relaxed facial appearance.
Who's a good candidate: People with low sagging brows or brow asymmetry.
How long is the procedure: One to two hours.

How long does it last: Depending on the type of brow lift, several years to 10 years or longer.
Resource Guide
Boston Center for Facial Rejuvenation
Brookline, MA
Dr. Sean Doherty is a board-certified plastic surgeon who treats men and women in the Boston area. His areas of expertise include breast, male chest, abdomen, facial surgery and injections, and laser procedures.
Brookline Progressive Dental Team
Brookline, MA
Brookline Progressive Dental Team is a group of highly skilled, board-certified prosthodontists who specialize in restoring oral aesthetics and function. They are proud of the personalized, patient-directed care they offer to restore your appearance and oral health.
Jeannie Chung Plastic Surgery & Skin Rejuvenation
Jeannie Chung's aesthetic philosophy is a simple one: She wants to provide you with a natural, rejuvenated look and inspire an improved outlook and sense of well-being.
Montilla Plastic Surgery
Worcester & Oak Bluffs
Dr. Richard Montilla is a board-certified plastic surgeon who focuses on bringing out the beauty of your natural features. He specializes in non-surgical enhancements and reconstructive and aesthetic surgery of the breast, body, and face.
New England Reconstructive & Aesthetic Surgery, PC
Chestnut Hill, MA
Dr. Rita Sadowski is a double board-certified plastic and reconstructive surgeon specializing in surgery of the breast, face, and body. She believes plastic surgery should be tailored to the individual and look natural. "Plastic surgery should foster a sense of empowerment and confidence by revealing your best self," Dr. Sadowski says.
Newton Dental Associates
Newton Centre, MA
Newton Dental Associates is an award-winning, multi-specialty, cosmetic and family practice owned by Dr. Anna Berik, Boston's premier cosmetic dentist. Their specialists offer a wide range of services, from preventative care and oral surgery to restorative dentistry
Guy Rochman, MD
Cambridge, MA
Discover Guy Rochman, MD's "Friday Night Lights." Have your procedure Friday night. Be ready for work Monday morning.
Dr. Michael J. Yaremchuk
Boston
Dr. Michael Yaremchuk is an internationally renowned aesthetic and craniofacial plastic surgeon practicing in Boston. He is known as an innovator and teacher who uses state-of-the-art techniques to provide bespoke results for every patient.
This post was produced and paid for by Boston Magazine
---