Looking and Feeling Your Very Best: Cosmetic Enhancements 2022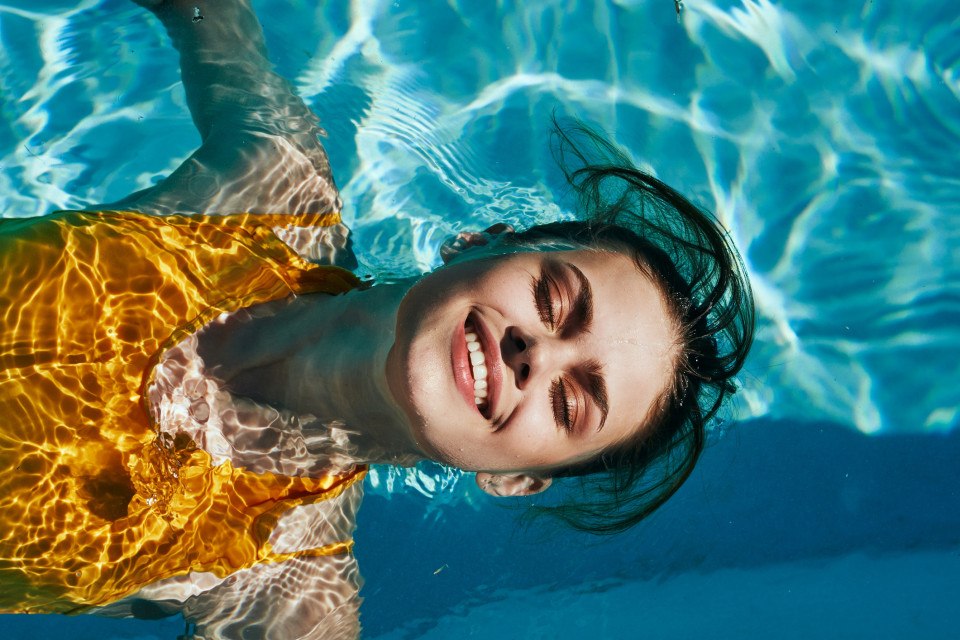 As our city defrosts and we prepare to spread out on the Esplanade, suntan on the South Shore, and spend long days at Fenway, now is the perfect time to invest in a seasonal refresh. If you're ready to dive into a summer of self-care, but aren't sure where to start, we've got you covered. From a formula for full-body youth, to a timeline of when to get procedures like teeth whitening, to a list of cosmetic procedures with surprising benefits, we've done the research to help you make the most of every day.
Finding Full-Body Youth
When it comes to looking and feeling young, many people focus on their facial features—smoothing, tightening, and lifting. Those are the tried-and-true ways to really get that youthful glow back. But what you may not think about are ways that you can smooth, tighten, and lift throughout your whole body. Here are some ways to seize your youth from head to toe.
Neck-Tightening
Because of sun damage, environmental factors, and general lifestyle habits, the neck often shows signs of aging. Botox is a popular choice for reversing those effects. Dermatologists can inject Botox along the neck to relax the downward pulling of the muscle. You can also opt for laser treatment or Ultherapy, which can lead to textural improvements, skin contraction, and new collagen growth.
Hand Treatments
Our hands are our tools for daily life, so it's no wonder they show signs of age. If you want your hands to have a more youthful look, you can try cryotherapy, laser therapy, chemical peeling, or microdermabrasion. You can also try a calcium hydroxyapatite, the FDA-approved hand filler, to increase youthful fullness in your hands for up to a year.
Arm Lifting
When it comes to arm treatments, CoolSculpting is the go-to for many adults. It's a non-invasive procedure that freezes fat, resulting in tighter and smoother skin. Another option is Thermage, a radiofrequency device that heats the treatment area to stimulate collagen production, which can help tighten the skin.
Leg Toning
For toned, youthful looking legs, many people turn to ultrasound and radiofrequency treatments because they are non-invasive, require no downtime, and the results are very satisfying. Only two to six treatments are needed for the best results.
You can also combine intense pulsed light treatment (IPL) with radiofrequency to heat deeper layers of skin. Combination treatments tend to be extremely effective because they can treat many concerns at one time.
Foot Treatments
Your feet may get even more wear than your hands after years of wearing high heels and walking thousands of collective miles. You can prevent collagen loss with anti-aging moisturizer, exfoliate to reduce roughness, and wear sun protection. Similar to your hands, you can also opt for injectable fillers to enhance the youthfulness of your feet.
Teeth Whitening
A bright smile is one of the easiest ways to appear more youthful. If coffee or red wine has taken a toll on your smile, ask your dentist about teeth whitening, which can show dramatic results in as little as one hour-long session.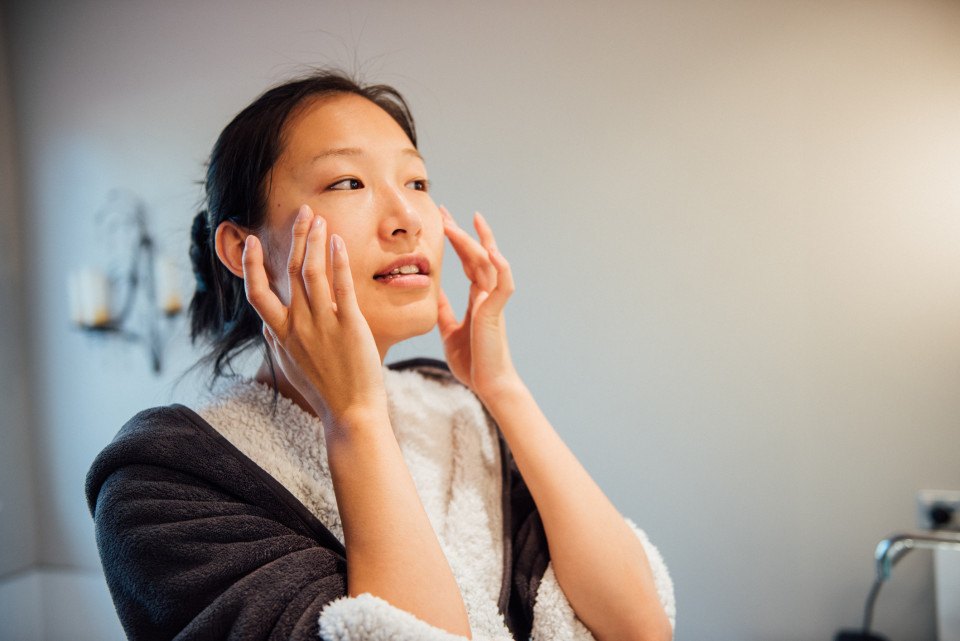 Aging Backwards
Self-care is a continuous journey—and cosmetic procedures can play a big role in helping you feel and look your best throughout every stage of your life. Follow our calendar to learn more about recommended procedures for each age.
20s
Your 20s are a great time to establish healthy habits like wearing sunscreen daily, getting enough sleep, and prioritizing an active lifestyle—all of which can reduce signs of aging in the long term. However, if you're looking to level up your skincare from an early age, there are dozens of outpatient treatments available at a dermatologist's office or med spa. For example, regular facials or dermabrasion can both help with treating existing acne or smoothing out acne scars from your awkward teen years.
30s
It's never too late to discover a skincare regimen that works for you, but if you skipped the SPF in your 20s, then Botox or baby Botox—a smaller injection that allows more facial flexibility—are a quick fix for any wrinkles that are starting to form. Your teeth may also appreciate a refresh—as years of drinking coffee or acidic drinks like red wine can cause staining. Ask your dentist or a cosmetic dentist about teeth whitening—which can show significant stain reductions after just one session.
40s
Prioritize feeling your best in your 40s by putting insecurities to rest. If you're looking to target your face, you may consider fractional laser treatments to target pesky sun spots or other signs of aging. In addition to using Botox to reduce wrinkles, facial fillers can also give your skin a more "plump" or full and youthful look while contouring procedures like Kybella can help define your jawline. For men or women experiencing hair thinning or hair loss at this age, platelet-rich plasma (PRP) treatments can be extremely effective for reversing symptoms.
50s
Varicose veins, which are enlarged and highly visible veins that most often form in the legs, are a common side effect of getting older. Thankfully, sclerotherapy is a proven procedure that has been used to treat varicose and spider veins for decades. The quick injection may cause mild discomfort for a few minutes and requires one to avoid aerobic activity for a few days.
60s and Beyond
Start your second act off on the right foot by focusing on you. Microneedling can promote collagen production in your face, while chemical peels can give skin a tighter look. A blepharoplasty, also known as an eyelid lift, and a brow lift can also give the face a more youthful feel, reducing excess or sagging skin. If your smile has dulled, you also have plenty of options from cosmetic bonding, which can be used to fix imperfections like chips and cracks, to whitening to veneers. It's never too late to put yourself first!

Treat Yourself
5 Surprising Benefits of Cosmetic Treatments
Cosmetic procedures have a reputation for reducing signs of aging and improving confidence, did you know that they could also be used to treat persistent problems like migraines or skin conditions? While these treatments have shown success in treating a range of symptoms, always check with your healthcare provider about whether or not a procedure is right for you. Read on for our list of five treatments with surprising benefits.
Botox
If you struggle with temporomandibular joint (TMJ) disorders, haven't found success with traditional treatments, and experience jaw pain and headaches as a result, then a Botox injection may be exactly what the doctor ordered. Studies have found that Botox injections around the jaw area can significantly improve one's mouth movement and relieve pain.
For those 18 and older, the FDA has approved the use of Botox to treat migraines. If you suffer from chronic migraines, then semi-regular injections in the head, face, and neck areas can result in more pain-free days per month and less intense pain on days when migraines do occur. Plus, the treatment may be covered by your insurance company. Typically, semi-regular sessions are required for lasting results.
Eyelift
Hooded eyes, sagging eyelids, loose skin, or under eye bags can all impair vision, as the excess skin can creep into your line of sight. Typically associated with aging, excess skin around the eyes tends to form gradually, and many don't realize it is happening until their vision is significantly impaired. An eyelid lift, also known as a blepharoplasty, can provide a solution with little downtime as many patients return to regular daily activities within two weeks.
Laser treatment
Those with psoriasis or eczema, skin conditions which cause red, itchy, and scaly patches of skin, know that flare-ups can be uncomfortable and embrassing—especially during warm summer months, when it's hard to cover up. A flare-up of either condition could last anywhere from a few days to a few weeks, causing serious discomfort and requiring one to avoid irritants like certain soaps and lotions—but just a few minutes at a dermatologist's office may provide relief. Excimer laser treatments, which require a few sessions to see results, are a short, outpatient procedure in which lasers are targeted at the areas of the body experiencing a flare-up. Studies have found that the treatments can be effective for both psoriasis and eczema, with quicker results than traditional light therapy.
Breast reduction
While breast reductions are often espoused for their psychological and social benefits, they can also have drastic effects on one's physical health and posture. If you have suffered from chronic back, neck, and shoulder pain, are limited in your physical abilities, or have grooves in your shoulders from clothing straps, the procedure may even be deemed medically necessary and covered by insurance. Most fully recover within two to six weeks, and report better posture and less pain in the back and upper body almost immediately.
Rhinoplasty or septoplasty
If you experience trouble breathing, snoring or sleep apnea, or chronic sinus infections, your symptoms may be caused by a deviated septum—a common condition in which one nasal air passage is smaller than the other. While mild cases can go unnoticed, a more extreme deviation can impact one's quality of life on a daily basis. A rhinoplasty, known as a primarily aesthetic treatment, or a septoplasty, which is a procedure that focuses less on aesthetics and more on correcting the septum, can both be extremely effective in treating the symptoms associated with a deviated septum. The latter may also be covered by insurance.
Resource Guide
The Boston Center for Facial Plastics, PLLC
Boston | 857-350-4205
Dr. Waleed Ezzat operates under the philosophy that natural beauty is the best kind of beauty. He addresses each aesthetic challenge by considering the whole facial anatomy. This approach maintains a goal of fully functional and natural-looking results that fit perfectly within each individual's genetic makeup.| drezzatmd.com; IG: bostonfacialplastics; FB: bostonfacialplastics
Brookline Progressive Dental Team
Brookline, MA | 617-232-8113
Brookline Progressive Dental Team is a group of highly skilled, board-certified prosthodontists who specialize in restoring oral aesthetics and function. They are proud of the personalized, patient-directed care they offer to restore your appearance and oral health. | brooklinedentalteam.com;FB: brookline-progressive-dental-team
Dream Spa Medical
Brookline and Canton, MA | 617-906-8115
Dream Spa Medical's EON Fat Reduction treatment can help you achieve the silhouette you've been desiring, with zero discomfort or downtime for recovery. This innovative technology heats fat cells, while keeping the skin cool and comfortable, eliminating unwanted dead fat cells up to 12 weeks post treatment. | dreamspamedical.com; IG: dreamspamedical
Glavas Center
Boston | 617-262-0070
Dr. Glavas is the eyelid specialist. He is a board-certified ophthalmic plastic surgeon offering aesthetic enhancements of the eyelids and face in his Newbury Street office, using surgery, lasers and lights, and injectable treatments, alone or in combination, with minimal downtime and long-lasting results. | eyelidspecialist.com
Jeannie Chung Plastic Surgery and Skin Rejuvenation
Wellesley, MA | 781-235-3223
Private plastic surgery practice specializing in facial surgery with results that enhance your natural beauty. Both surgical and non-surgical anti-aging treatments. | drjeanniechung.com; IG: drjeanniechung
New England Reconstructive & Aesthetic Surgery, P.C.
Chestnut Hill, MA | 781-884-0034
Dr. Rita Sadowski is a double board-certified plastic and reconstructive surgeon specializing in surgery of the face, breast, and body. She believes plastic surgery should be tailored to the individual patient and look natural. | lookbetterfeelbetter.com
Newton Dental Associates
Newton, MA | 617-965-0060
Newton Dental Associates is an award-winning, multi-specialty practice focusing on cosmetic dentistry. NDA has every specialist in their office, making it easy for the patient to receive complete care in one location. | newtondentalassociates.com; IG: newtondentalassociates; FB: newtondentalassociates
Premier Dermatology
Wellesley, MA | 781-304-8680
The premier destination for all your skincare needs, Premier Dermatology provides exceptional care for the entire family. With more than 65 years of combined experience, their providers are sought-after experts in medical, pediatric, and cosmetic dermatology. | premierderm.org; IG: premier_dermatology; FB: premier_dermatology
This is a paid partnership between Boston Magazine and Boston Magazine
---