Before You Start your Custom Cabinet Project Consider these Tips from a Local Pro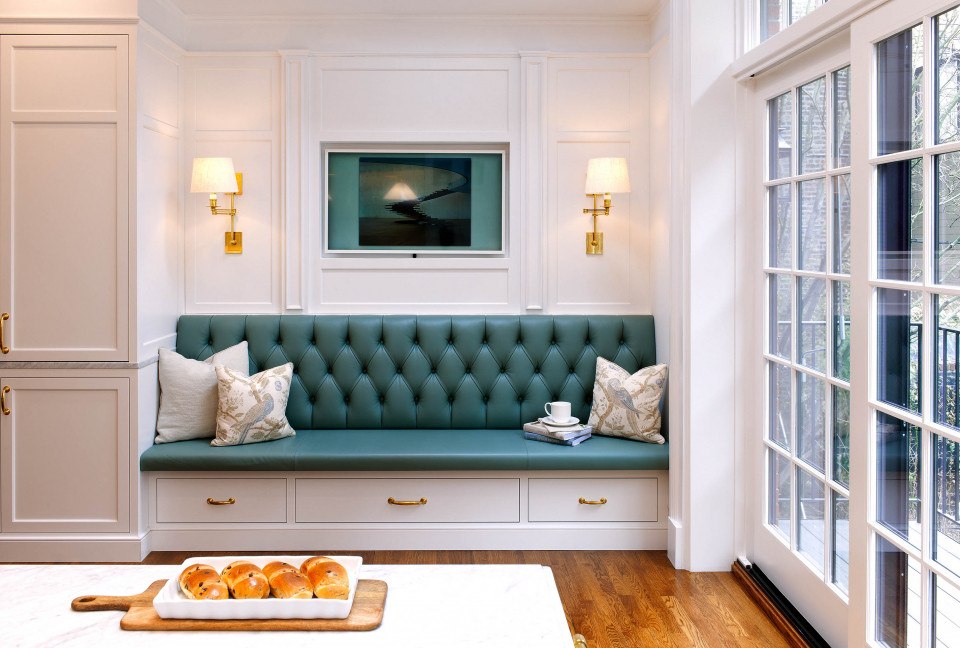 The focal point of a room is often its cabinetry. Cabinets can set the style and tone for any room, and their configuration becomes essential to the organization and function of the space. That's why when you start a room redesign, it's crucial that you pick the right cabinets. Not only do you want to love the look of your new cabinets for years to come—think of it as an investment, like a car or house—you'll also want something that is practical and well-made. Your solution? Custom cabinets. We asked Brian Stowell, president of New Hampshire-based Crown Point Cabinetry, for the best tips and tricks when crafting cabinets that fit all of your needs—not to mention all of your pots and pans.
Reliability is the name of the game
Material shortages have plagued home projects since the beginning of the pandemic, so when starting a custom cabinet project, it's important to find a well-established cabinetmaker known for their reliability and service. With 14 designers sharing more than 175 years of combined experience all across the country, Crown Point Cabinetry is a prime example of one of those reliable cabinetmakers. And it shows: According to Stowell, "In the 16 months since the start of the pandemic, there were only three projects that had minor delays due to material shortages—out of $22 million dollars in cabinetry shipped." Not only will you get beautiful cabinets, but you'll also get them in a timely and professional manner.

Consider all your home's spaces
While kitchens and bathroom vanities might seem like the most obvious places for cabinets, the options are actually endless for a custom project. Some classic options to tie together your whole home are pantries, window seats (a bonus opportunity for extra storage), bookcases, custom closets, laundry rooms, and mud rooms. And, if you're one of the many people who is continuing to work remotely, you might want to consider a custom desk or office to make your work environment more organized, more comfortable and easier to look forward to every morning.
Aim for timelessness
While bold colors can easily liven up a space, they tend to have a much more limited shelf life than their neutral counterparts. Especially for an investment like custom cabinetry, you want to make sure your choices stand the test of time. A red kitchen might feel fun for a few years, but a soft blue will last for decades without feeling dated. Stowell suggests using reclaimed or vintage materials, especially as accent pieces. Think beautiful live-edge island top or rustic range hood. "Because these pieces are beautiful in their own right, with the appeal of natural materials, there is no risk they will look like bell bottoms and go-go boots 20 years down the road," he says.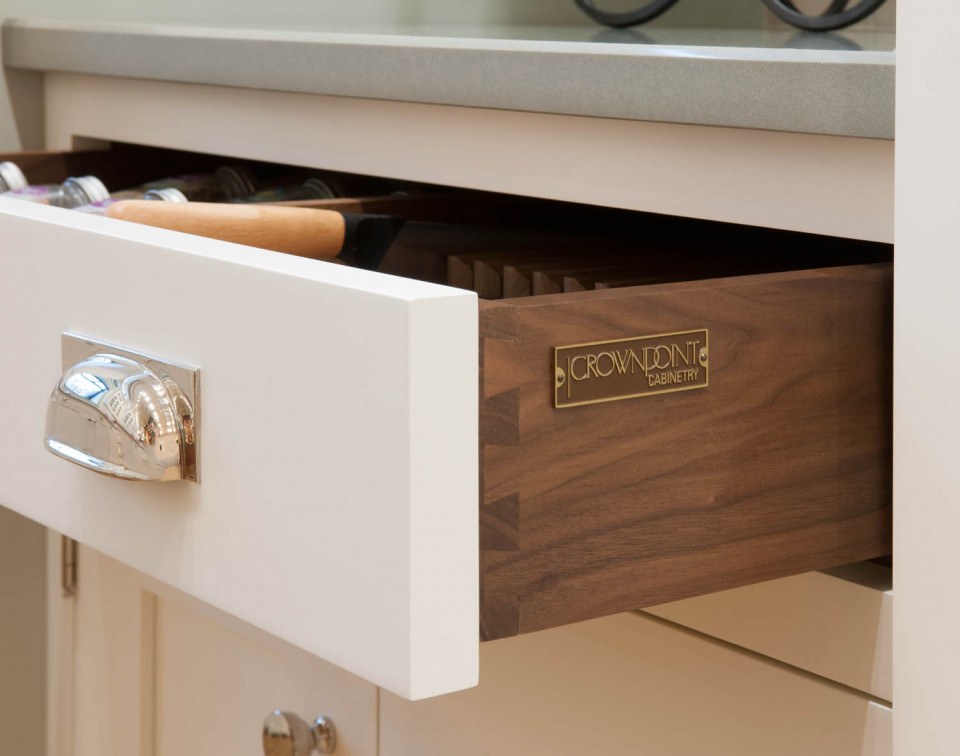 Go for quality—it's worth it
While it might be tempting to cut corners on quality to keep costs low, it's best for your investment not to compromise. Crown Point's premium walnut plywood interiors offer a beautiful, timeless material as well as the durability you need. "We don't know of any other shops that offer this as a standard," Stowell says. "We can absorb the extra cost to use premium walnut plywood in our box construction because we don't have dealers buying the cabinetry from us and marking it up to re-sell it to a client." That means you're really getting your bang for your buck because the materials only make one stop after they're built—that's your home. Another favorite from Crown Point: The American walnut dovetail drawers with soft close slides.
Take advantage of the perks of personalization
Designing custom cabinetry means you get to pick exactly what your household needs—you're designing for all the people who live there, to fit everyone's daily functions, and store all your possessions. Whether you're aiming to optimize your space for kids and pets or for physical mobility issues, there are ways to ensure your cabinets work for you, be it toe-kick drawers with food dishes for the dog, finishing touches like knife blocks, flatware dividers or drawer inserts, or accessible kitchens for wheelchair users.
And, get this: With a custom cabinet project at Crown Point Cabinetry, you can go to the showroom to check on all the works in progress. "As a second-generation custom cabinetmaker, we have visitors on a daily basis primarily to see our spectacular showroom, but also to see the cabinetmakers in action," Stowell says. With Crown Point Cabinetry, it's not just buying cabinets. It's professional, it's personal, and even comes with a family field trip.
Ready to design some custom cabinets yet? Follow these tips and visit crown-point.com to start designing a kitchen you'll love for decades.
This is a paid partnership between Crown Point Cabinetry and Boston Magazine's City/Studio
---