Chef Jamie Bissonnette of Cambridge's Little Donkey Reveals His Top Dish and Favorite Travel Spot
Q: What dish would you recommend at Little Donkey?
A: To a first-timer at Little Donkey, I always recommend the Turkish Manti. It's basically a lamb and meat ravioli with lots of different Middle Eastern spices. It's unique because it's something you don't see every day, it's something that's a collaboration of different cultures, it has lots of flavor, lots of pop. It's something that I'm very proud of.
Q: What JetBlue destination would you recommend?
A: I'm wicked excited about JetBlue flying to LaGuardia because you can get in, go right downtown to Brighton Beach and try Uzbek food, Koreatown, Little Italy, Chinatown—the whole gamut of food from around the world is available in one city.
Q: What are some of your favorite places to visit and activities to do when you are in New York?
NYC is great. It's like being everywhere. I love all the Asian cuisine in Queens, the Eastern Block food in Brighton Beach, the art on the Upper West Side. It's such a unique city. To be able to find little pockets that are concentrated with one ethnicity is almost as great as traveling to all the different regions they represent.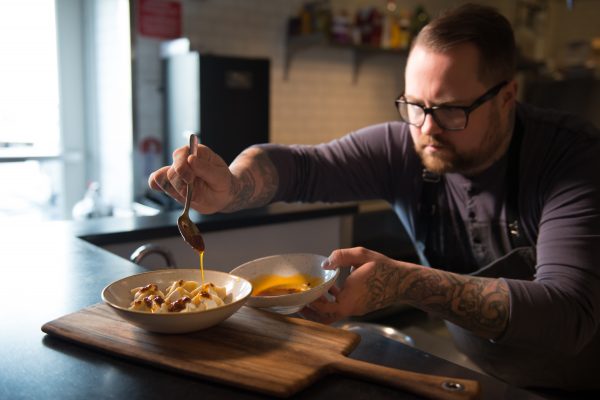 Q: How has travel impacted you personally, as well as your restaurant and professional life?
Travel is everything and is the most important thing to culture a cook. Seeing foods in their place of origin, as well as experiencing things I had not seen before has been the most important part of growing as a chef. All the little details surrounding a trip, airport to coffee stands, will inflict an observant restaurant person. For me, it's how I stay inspired.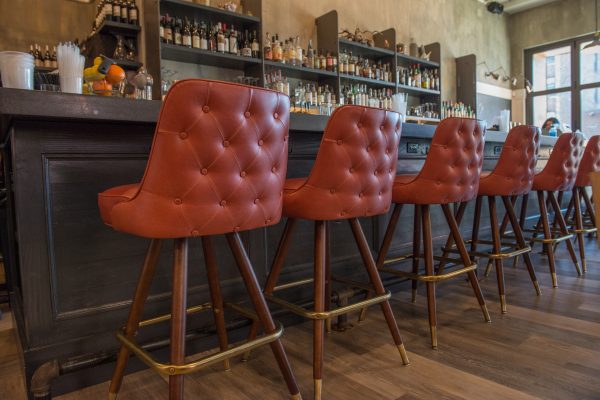 Visit Little Donkey in Cambridge.
Film By: Tippingpoint Labs
Photography: Melissa Ostrow
This is a paid partnership between The JetBlue Card and Boston Magazine's City/Studio
---