Faces of Women-Led Businesses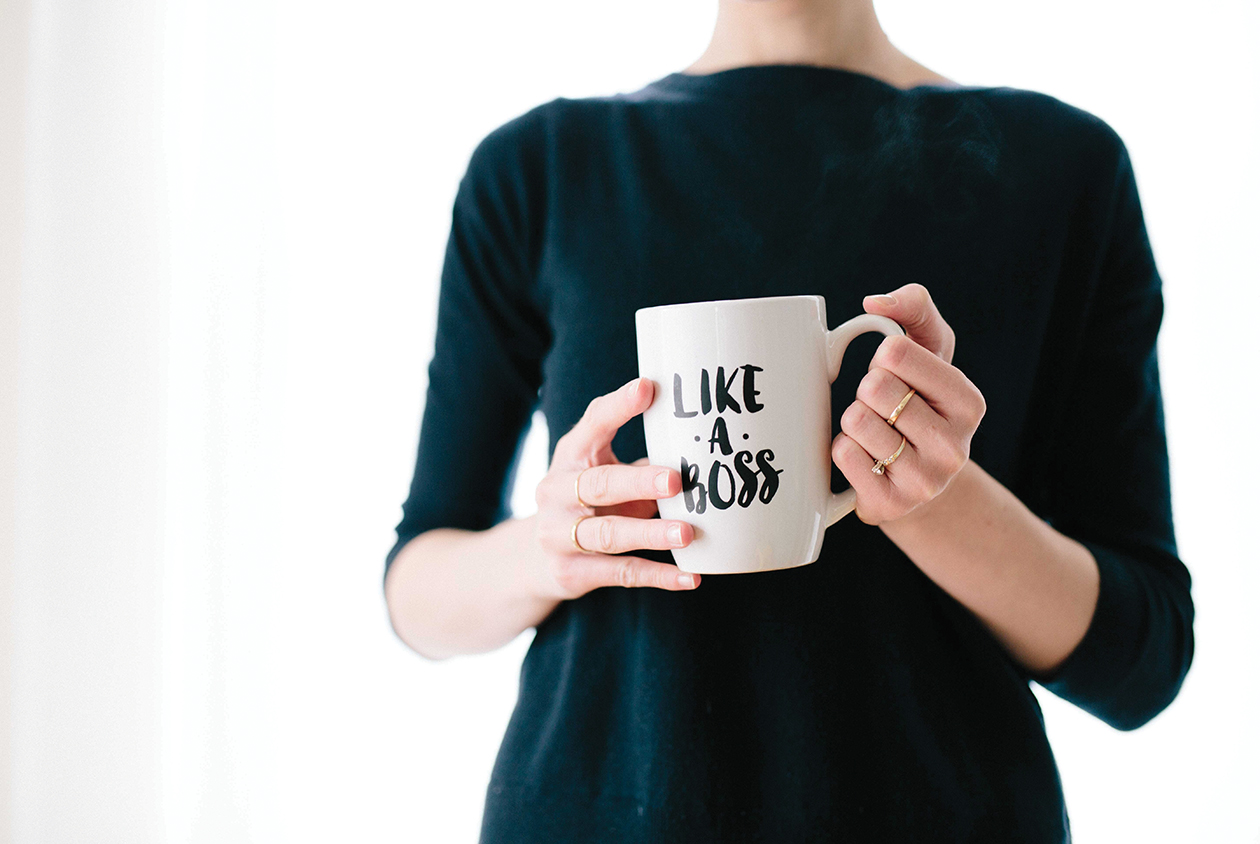 According to recent data from the city of Boston, 18,709 woman-owned businesses employ 26,209 people in the city. These women are shaping industries, redefining entrepreneurship, and changing the status quo—in Boston and beyond. Below, meet some of Boston's female leaders you should know.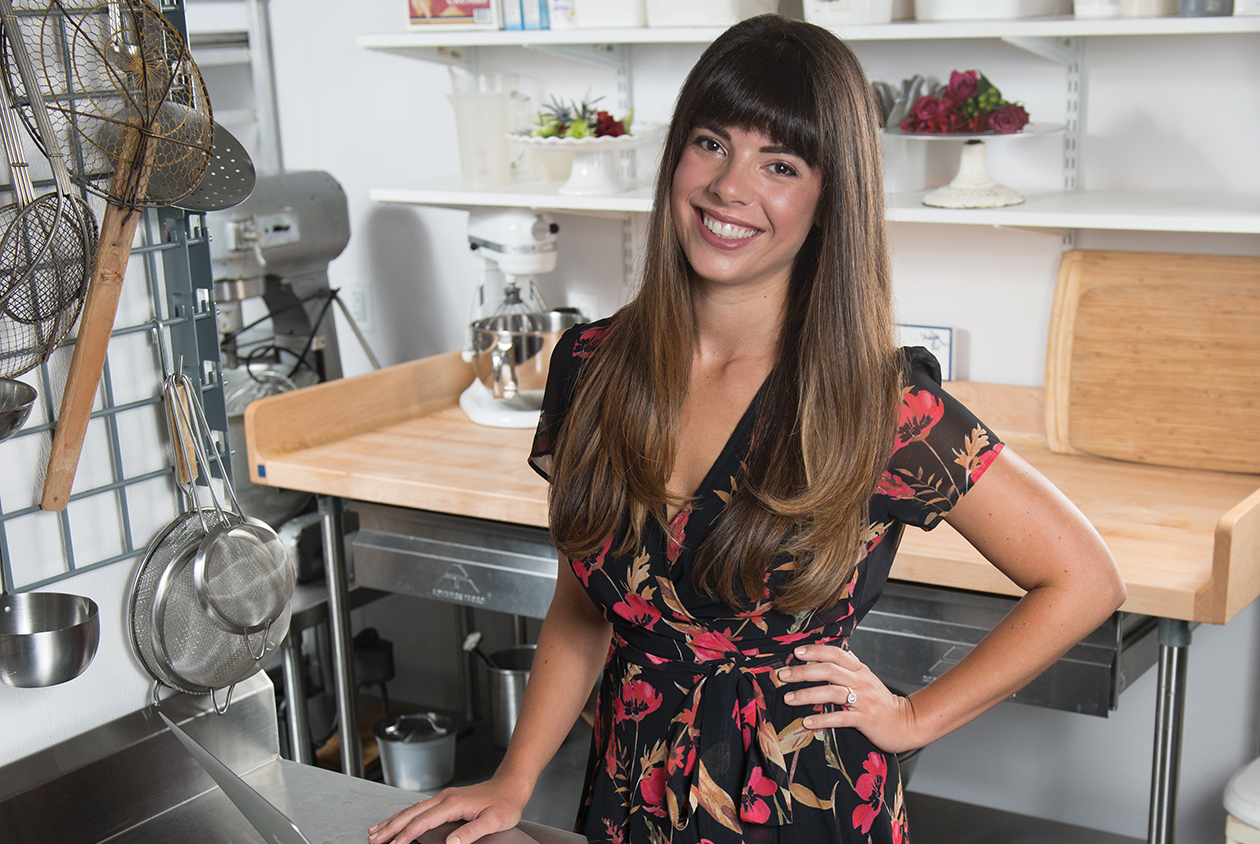 Mary Alsobrook
La Bonne Maison
Newton, MA | 617-923-1131 | labonnemaison.com
Founded in 1980, La Bonne Maison was led by Dianne Hartman and Chef Linda Marino. Specializing in private parties, weddings, mitzvahs, and corporate gatherings, the catering company gained a loyal client base with chef-driven cuisine and impeccable service. In 2015, Marino's daughter Mary Alsobrook and husband Victor became the new leaders of LBM. "We're taking the company forward with a fresh take on globally inspired fare and a beverage program featuring craft cocktails and organic wines," says Alsobrook. Growing up in the business, Alsobrook played many different roles, from dishwasher to event manager. She believes understanding all positions is important to great leadership. "I knew I wanted to have my own business and I'm honored to continue the legacy started by my mother," she says. Moving back to Boston from California, Alsobrook says her eyes and taste buds were opened by collaborating with chefs, restaurateurs, and mixologists. "We're proud to serve Boston because it's always been a city with a sophisticated palate and entertainment appreciation," she says. After 35 years, LBM has moved to a new commercial kitchen, office, and tasting room in Newton.
Franny Andahazy
PBD Events
Avon, MA | 781-848-1665 | pbd-events.com
Franny Andahazy founded PBD in 1985 as an all-female events company specialized in creating props for social events. In the past 33 years, it has evolved tremendously to include a full-service carpentry and print shop, a rental warehouse, and a design office, making it one of the largest and most innovative event companies in New England. Today, PBD serves clients ranging from Reebok to the Red Sox Foundation. As an artist with a background in technical theater, Andahazy saw that themed events were coming to the East Coast from California and saw an opportunity to carve out a niche here in the Boston region. "I was trained to see the big picture, design large spaces, and create themes," says Andahazy, who also owns a gallery. "Art is my world, whether I'm painting, curating, or designing for events." Andahazy is inspired by women who go against the grain of societal expectations, from painters Mary Cassatt and Georgia 0'Keefe, who became as famous as their male contemporaries, to Gloria Steinem, who speaks out for women everywhere. "Women should always live with a fearless attitude," she says. "I tell my daughters the possibilities are as broad as your imagination."
Veronica Armstrong
Lovepop
Boston, MA | 802-488-4335 | lovepop.com
As the general manager of Lovepop Weddings, Veronica Armstrong says she draws inspiration from customers. "People openly share the most private details of their lives because their unique love story matters," she says. "We make wedding stationery that is a reflection of the meaningful bond couples share." Armstrong says her Dominican parents instilled in her an insane work ethic. "The sacrifices they and countless other immigrants have made in the pursuit of better lives for their families are a constant source of motivation for me," she says.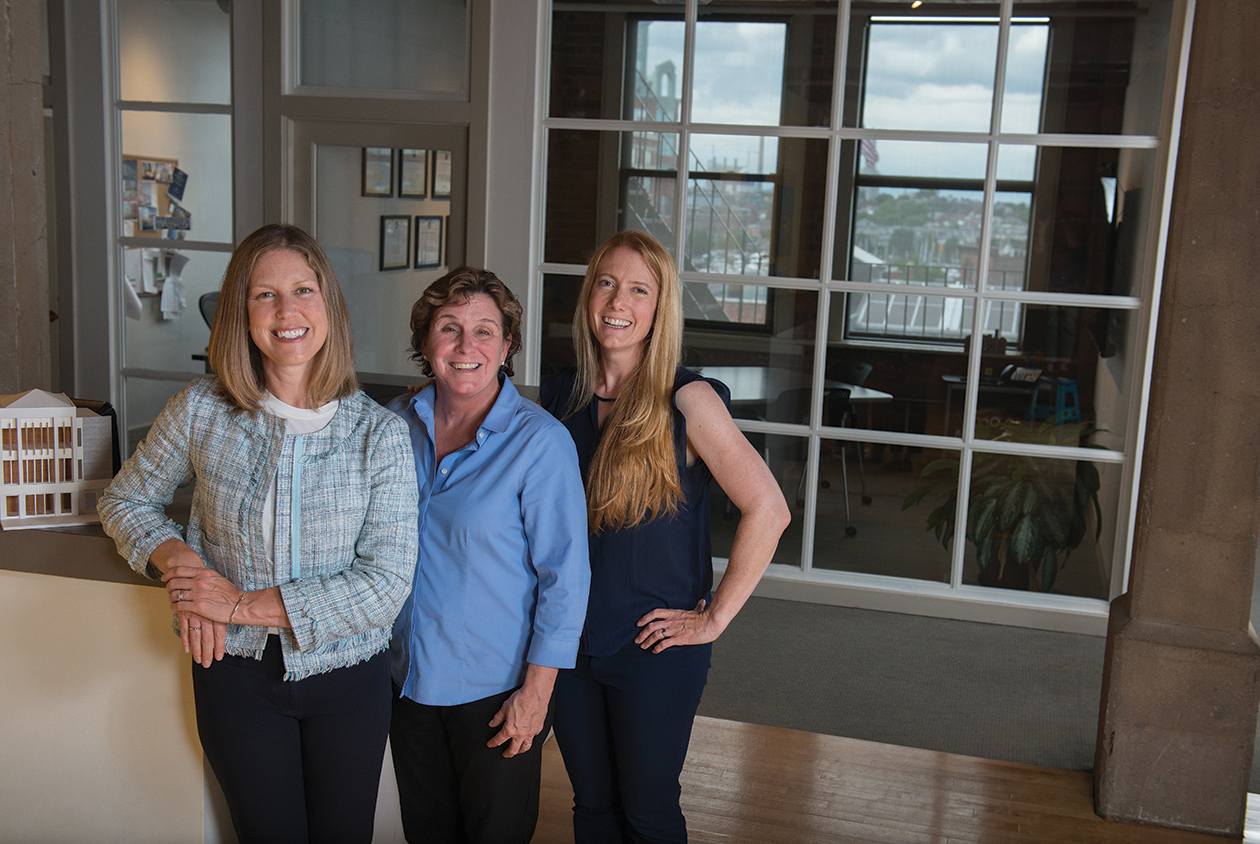 Rebecca Berry, Ellen Anelone & Regan Shields Ives
Finegold Alexander Architects
Boston, MA | 617-227-9272 | faainc.com
Founded in 1961, Finegold Alexander Architects led the way in the early preservation movement, establishing national standards for saving important structures. Today, the Massachusetts SDO-certified Women Business Enterprise embraces the early principles of the firm in its contemporary approach to design for preservation, adaptive use, and new buildings. Rebecca Berry, Ellen Anselone, and Regan Shields Ives actively contribute to improving the lives of people and their communities.
Julie Brown
JB|BD
Winchester, MA | 617-331-5723 | juliebrownbd.com
"Business development isn't a new concept," says JB|BD founder Julie Brown. "However, my method of simultaneously consulting with multiple firms and capitalizing on synergies between those firms is unique." Starting in 2016, Brown became a leader in her field and created a platform to inspire others. She assists clients via tactical introductions, market visibility, and relationship building. JB|BD offers keynote speaking engagements, workshops, and a video series to help viewers overcome networking fears.
Brooke Carroll & Elaine Peterson
Lark Fine Foods
Essex, MA | 978-768-0012 | larkfinefoods.com
Lark Fine Foods was founded in 2008 and has evolved from a home-based specialty food business to a full-scale commercial baking facility in Essex. At its inception, Lark had one cookie, the Cha-Cha, with limited distribution in Cape Ann. Today, they have 12 cookies in their Cookies for Grown-Ups line, with nationwide distribution to multiple retail channels. Lark's private label business has also expanded over the past decade and they're excited to launch a new product line of savory biscuit crackers this fall. "We often heed Eleanor Roosevelt's famous advice to 'do one thing every day that scares you,'" says co-owner Brooke Carroll, who purchased Lark in 2015. "Owning your own business is both invigorating and terrifying. Deciding which lever to pull and when, and learning from your mistakes, yields untold satisfaction and breeds confidence to move forward."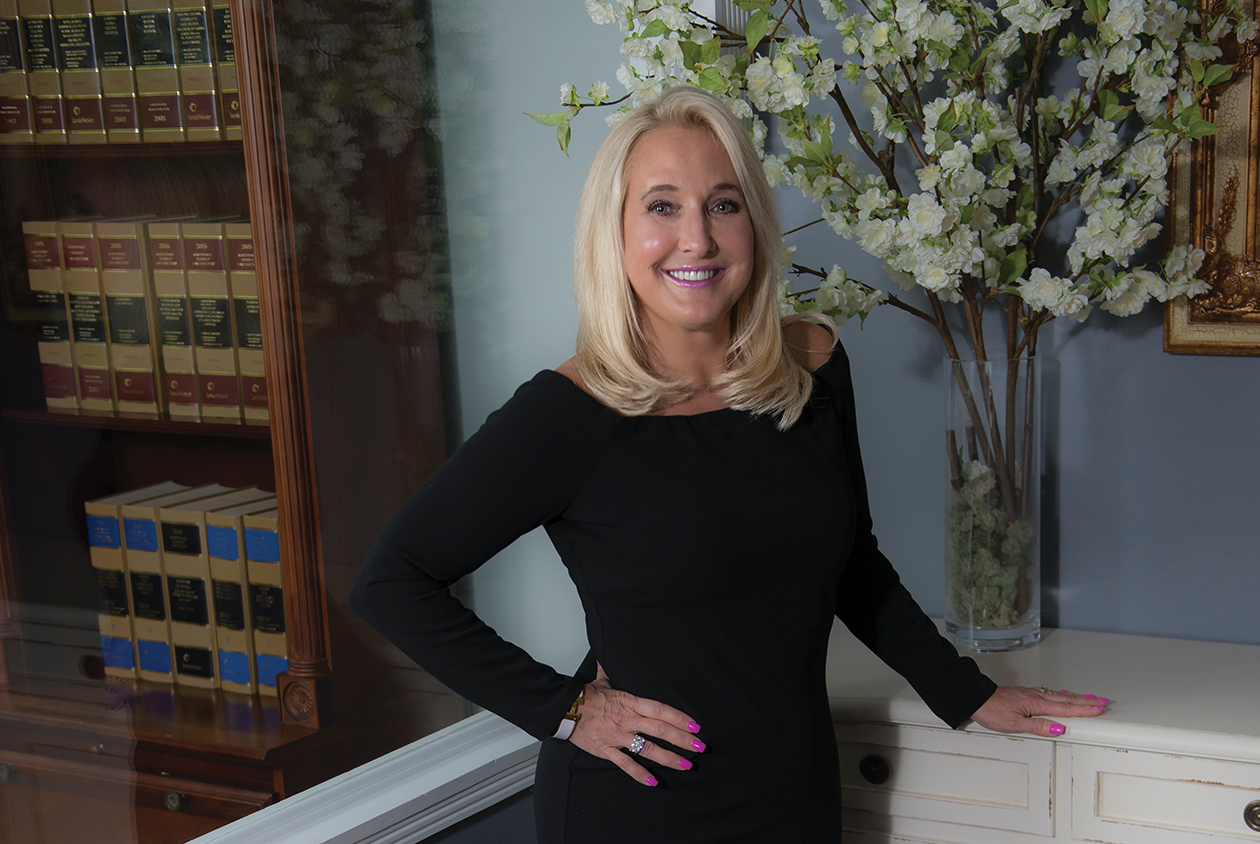 Laura J. Cervizzi, P.C.
Cervizzi & Associates
Boston, North Reading, and Beverly, MA | 978-276-0777 | cervizzilaw.com
Founded in 2002, Cervizzi & Associates is a family law firm concentrating in divorce and family law, including child custody, child support, alimony, mediation, parental rights, grandparents' rights, restraining orders, prenuptial and postnuptial agreements, adoption, cohabitation agreements, and reproductive law. Laura Cervizzi always wanted to be an attorney, and left the demands of a large Boston firm to open her own practice. She says the switch allowed her to be more present in her children's lives without sacrificing her career goals. Today, Cervizzi brings more than 25 years of experience practicing law, and has been recognized as a distinguished family law practitioner concentrating in domestic relations. "The firm has evolved to where it is today because of the compassion and unparalleled attention we give to our clients that are going through a difficult time," says Cervizzi. The all-female team of attorneys represents both men and women with hands-on guidance, and believes that both parents' rights are equally important. "My clients inspire me with their courage," says Cervizzi. "Nobody wants a divorce, and the strength they show during the difficult process is inspirational."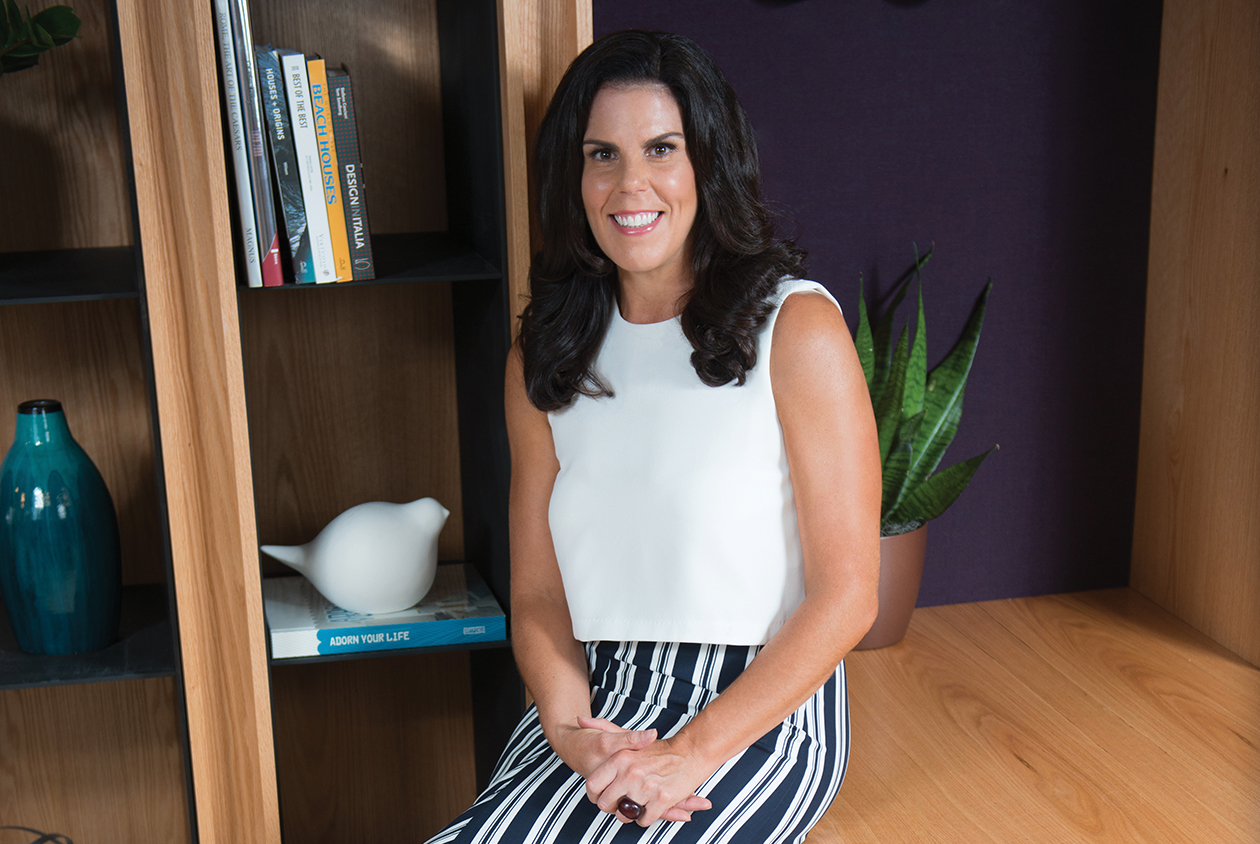 Kristin Chambers
DA Luxury Travel
Boston, MA | 508-228-6307 | daluxurytravel.com
Kristin Chambers founded DA Luxury Travel in 2007 when mass-market online travel sites were saturating the internet. She saw this as an opportune time to redefine the traditional concept of "travel agency" and bring her clients to the next level by offering immersive, tailored travel design and total exclusivity. Focusing on the luxury market and Boston's most discerning travelers, DA Luxury Travel caters to clients seeking the human connection in the planning process, and leverages her 16 years' of luxury travel design experience and industry relationships to create exclusive, personalized itineraries catered to one's specific interests and style. Bespoke travel design is a natural fit for Kristin due to her passion for learning about other cultures, her ability to forge strong relationships with hospitality partners around the world, and her desire to please clients. "Whether it's working with a colleague in the Africa or Italy, it's this constant positive energy from like-minded, passionate colleagues and flow of ideas from an array of cultures that keeps me in love with this industry, and opening these exclusive opportunities up for clients," says Chambers.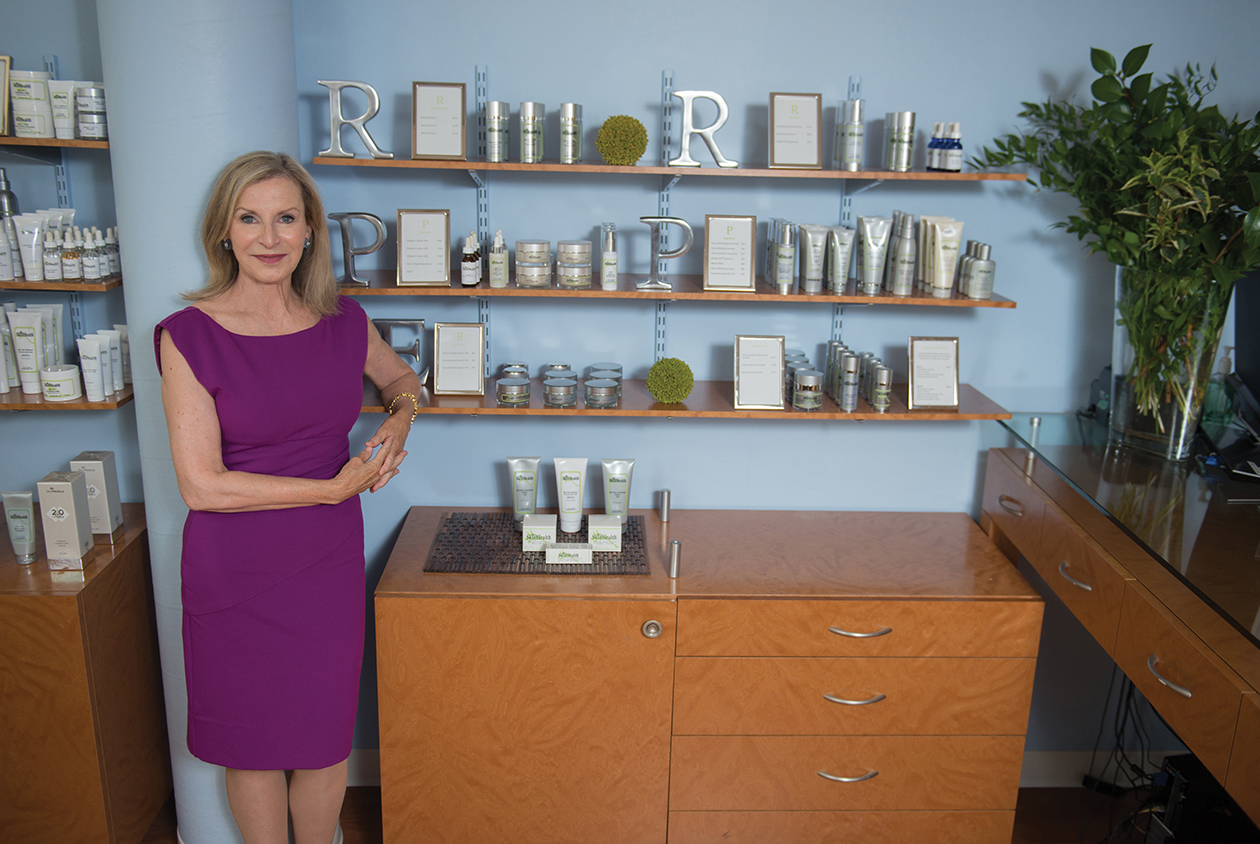 Cheryl Clarkson
SkinHealth, Inc.
Boston and Wellesley Hills, MA | 617-267-7546 | skinhealthcenters.com
Cheryl Clarkson started SkinHealth as a line of high-quality sunscreen products in 1999 after melanoma took her sister's life. Clarkson made it her mission to protect others in her honor. SkinHealth Centers has since evolved into two full medical spas with physician services such as Botox and fillers, CoolSculpting and body contouring, cosmetic laser services, and hair restoration. Their advanced skin care division is top-notch, winning Boston's best facial many times. SkinHealth isn't just our name, Clarkson says. "It's our passion and in everything we do."
Jane Deery
PGR Media
Boston, MA | 617-502-8400 | pgrmedia.com
PGR Media is an integrated media planning agency specializing in premium fashion and retail brands with category experience in finance, healthcare, education, and travel. Founded by Pattie Garrahy Robertson in 1986, Jane Deery acquired the company in 2008 and has seen double-digit growth in the last decade. "From the beginning, PGR operated as a media-consulting firm that went beyond traditional agency roles by becoming part of our clients' marketing teams," says Deery. "Being independent cultivates an entrepreneurial spirit among employees, and this energy drives innovation. Agility and openness to change have allowed us to transform, stay modern, and serve our clients' diversified needs." Deery says she draws inspiration from her upbringing and that her team shares a similar mindset. "My parents instilled in me the value of determination," she says. "I'm drawn to people who share that same drive and enjoy the hustle. We all strive to be great for our families, to give that credit back where it's due, and to pay it forward—especially to the younger generation of PGR: our future leaders."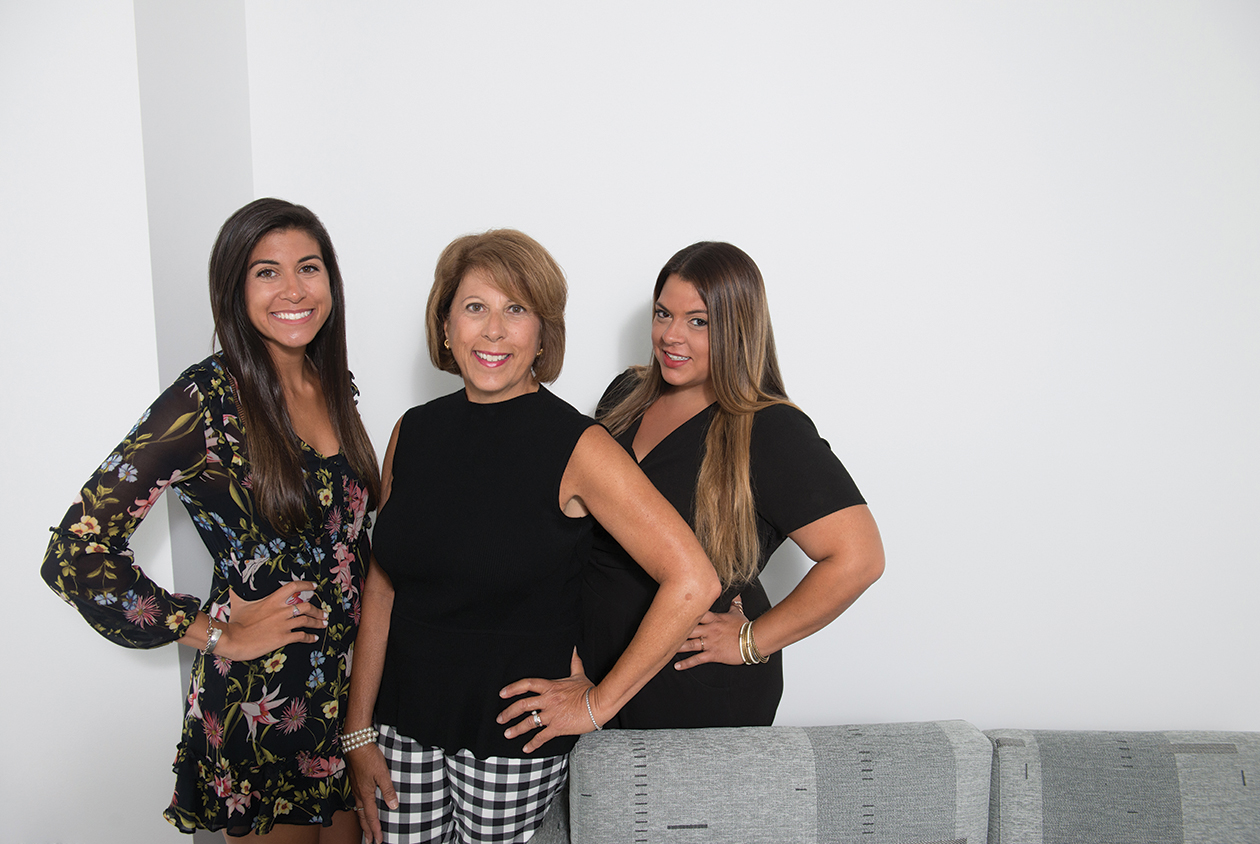 Joanne DiFrancesco
JDCommunications, INC.
Boston, MA | 781-828-0323 | jdcomm.biz
Since 2001 JDCommunications, Inc. has created award-winning marketing/PR strategies to help businesses in the home and lifestyle industries tell their story. Several years ago JDC became family-owned when Joanne's daughters joined the company after successful careers in PR and finance in NYC. Nicole and Sarah have brought a fresh perspective to the dynamic all-women JDC team and have been instrumental in growing the firm's services to include events and social media management.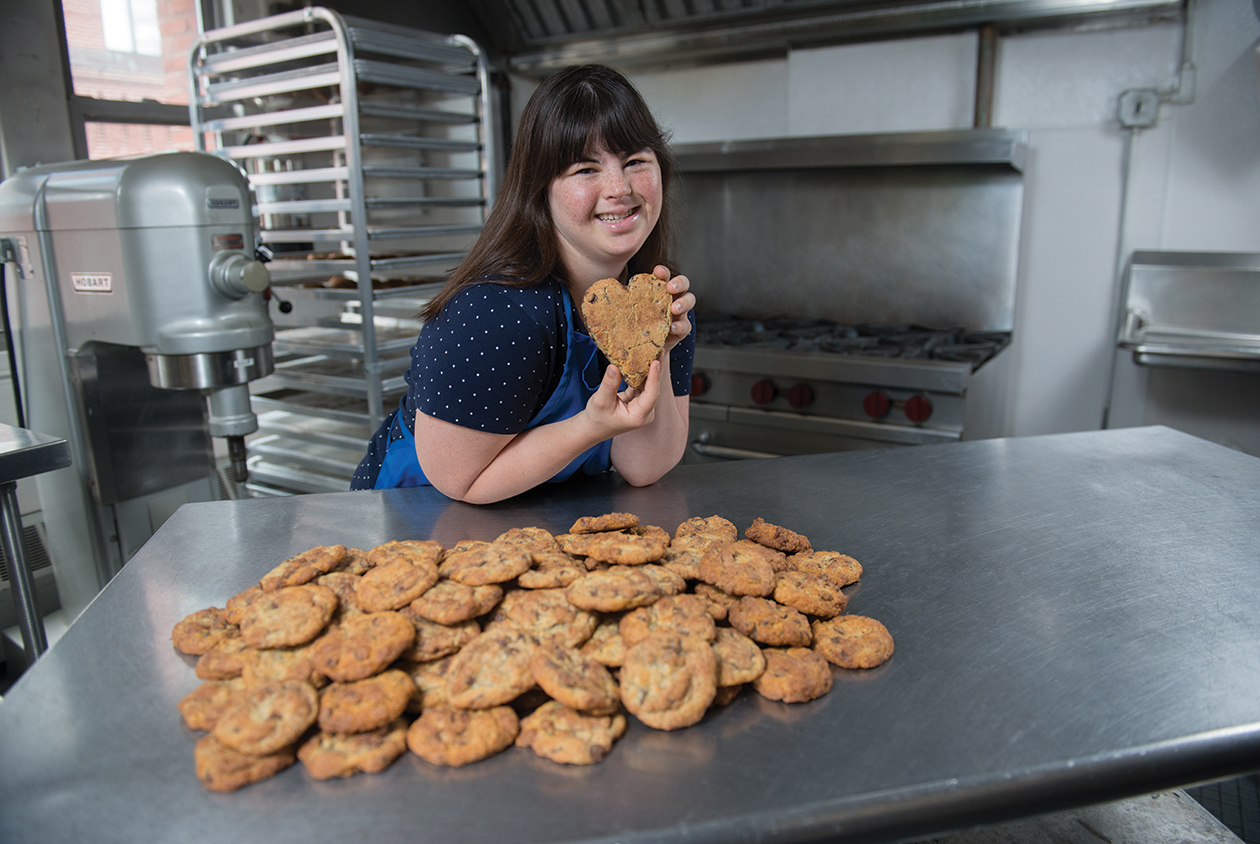 Collette Divitto
Collettey's
Boston, MA | 857-264-1697 | colletteys.com
As someone living with a disability, Collette Divitto was inspired to create Collettey's Cookies in 2016 after struggling to find a paying job. In the last two years, she's shipped more than 200,000 cookies throughout the U.S. The mission of Collettey's Cookies is to create jobs for people with disabilities and change public perception to show how capable and talented this population truly is. Divitto wants to work with Congress to adopt fair wage policies and provide tax incentives to employers that hire workers with a disability. To help support the cause, email collette@colletteys.com.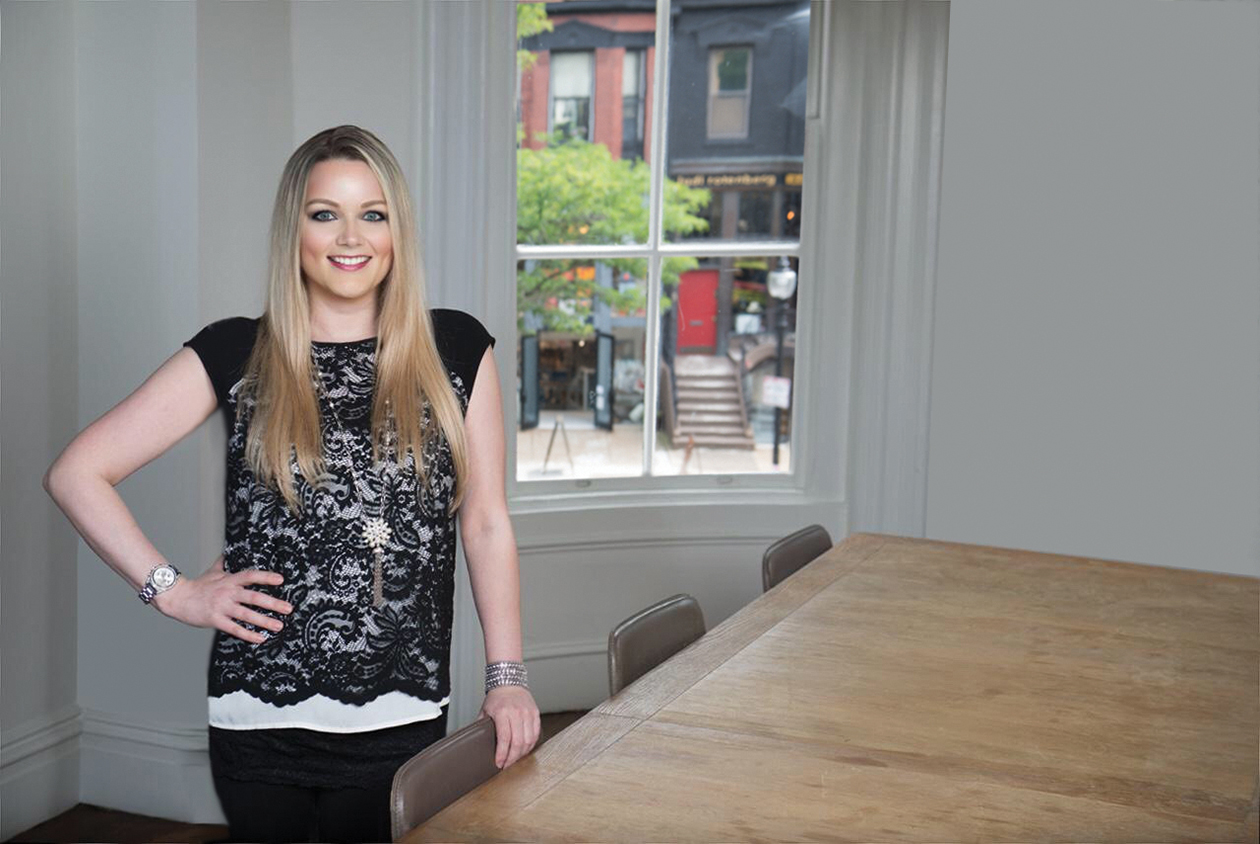 Jill Donahue
JD Consulting
Boston, MA | 888-678-4532 | opt4jdc.com
Founded in 2008 by Jill Donahue, JD Consulting is a boutique agency on Newbury Street specializing in public relations, marketing, advertising and events. Because of the business diversity of the city, JD Consulting's client portfolio represents companies across a vast number of sectors. "The city is truly a hub of innovation with leading companies in every field you could imagine, from startups and technology to medicine and education," says Donahue. "I love being inspired by the brilliant minds who call Boston their work home."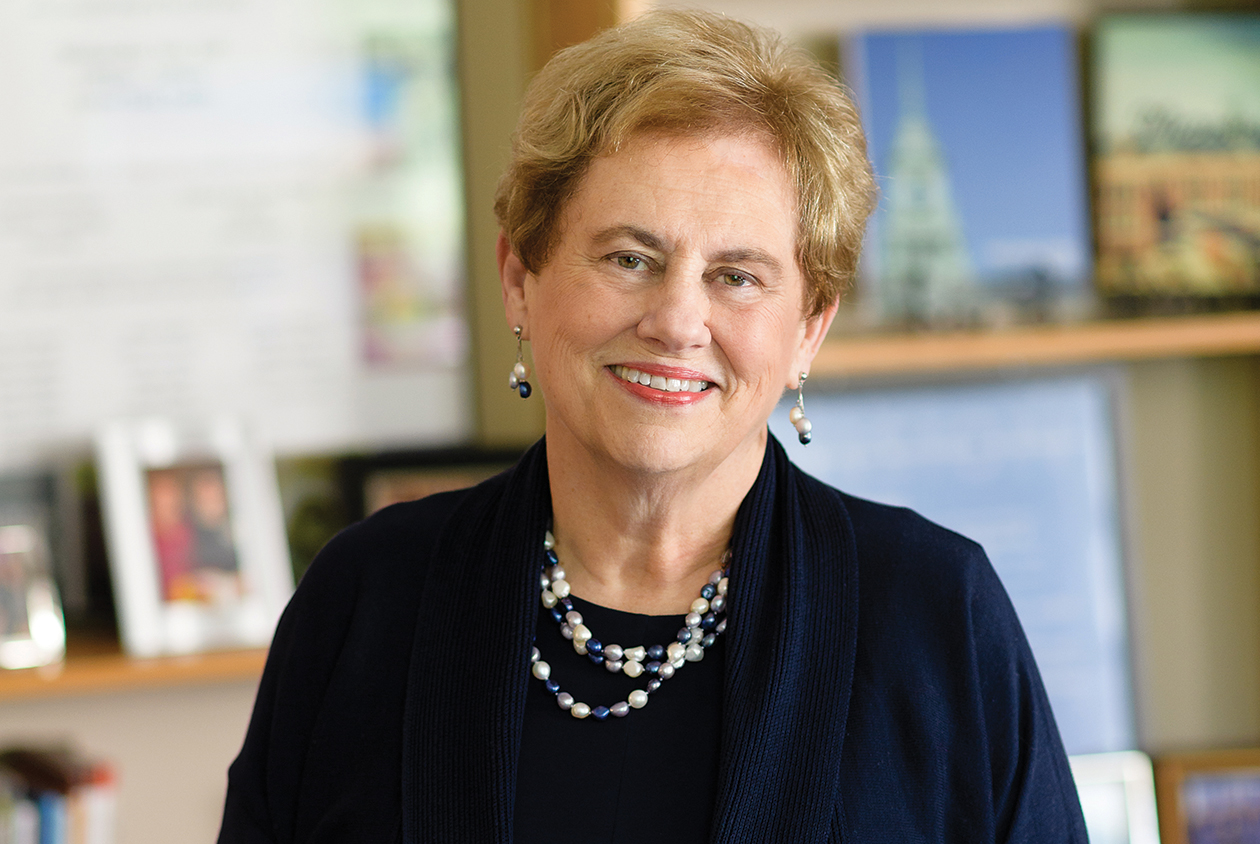 Helen Drinan
Simmons University
300 The Fenway, Boston | 617-521-2000 | simmons.edu
In 1899, John Simmons had the revolutionary idea of creating a college that would provide women with access to an exceptional education, as well as opportunities to grow and become independent. Under the leadership of President Helen Drinan, Simmons has stayed true to this original mission, remaining committed to educating and empowering women undergraduate students, while engaging both professional women and men through nationally recognized graduate programs in healthcare, social work, and library information science. Drinan was a successful early adopter of online education, has diversified the school's sources of revenue, and is committed to operating with financial discipline. As a result, Simmons is thriving. The inspiration with which she has led the university comes from both her background in corporate management and her commitment to gender equity, higher education, and women's leadership. "We continue to be guided by our core values," she says. "Putting our students first, preparing them for their life's work, crossing boundaries to create opportunities, and making a collective investment in our community, on campus, and in the world."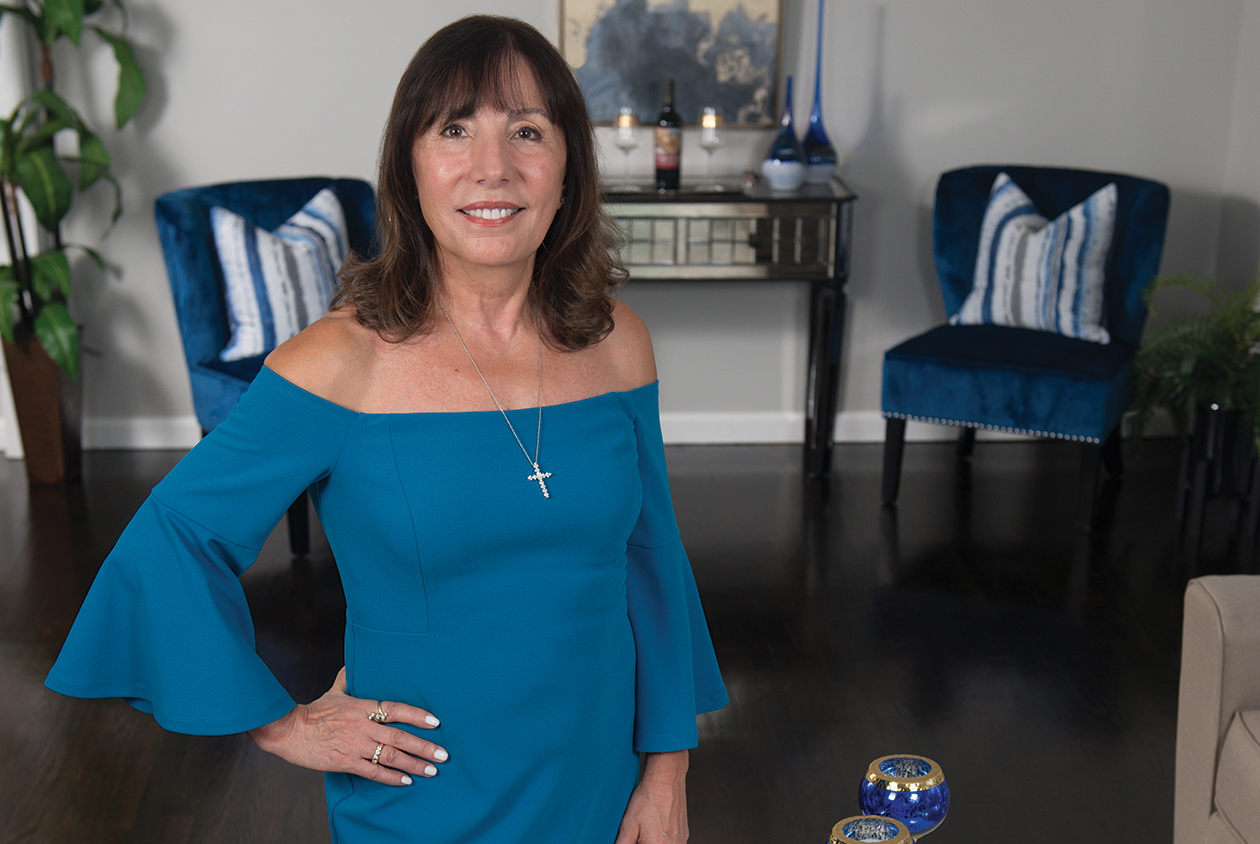 Santina Giannino
Stage It For Success
Braintree, MA | 617-571-3803 | stageitforsuccess.com
Growing up in Sicily, Santina Giannino always had a passion for interiors and fashion coupled with a strong business sense that, in time, translated into an ability to successfully establish and manage her own business. She took a leap in January of 2016, leaving a successful career in IT and marketing to found Stage It for Success, where she puts her interior design skills to use by staging homes in a way that appeals to the most buyers and gives the best first impression. After she got certified as an accredited staging professional and a certified interior decorator, Giannino hit the ground running, immediately calling, emailing, and cold calling local real estate agencies to establish strong relationships with a network of realtors. "I get my inspiration from hard-working people around me that show commitment and integrity," Giannino says. "My teenage daughter influences my outlook on life and I strive to be a strong role model and show her that through hard work and passion, women can be happy and successful." Giannino has settled with her family in the Boston area—where her father was born—and now considers the city home. "In the past three years, the city has embraced the staging industry," Giannino says.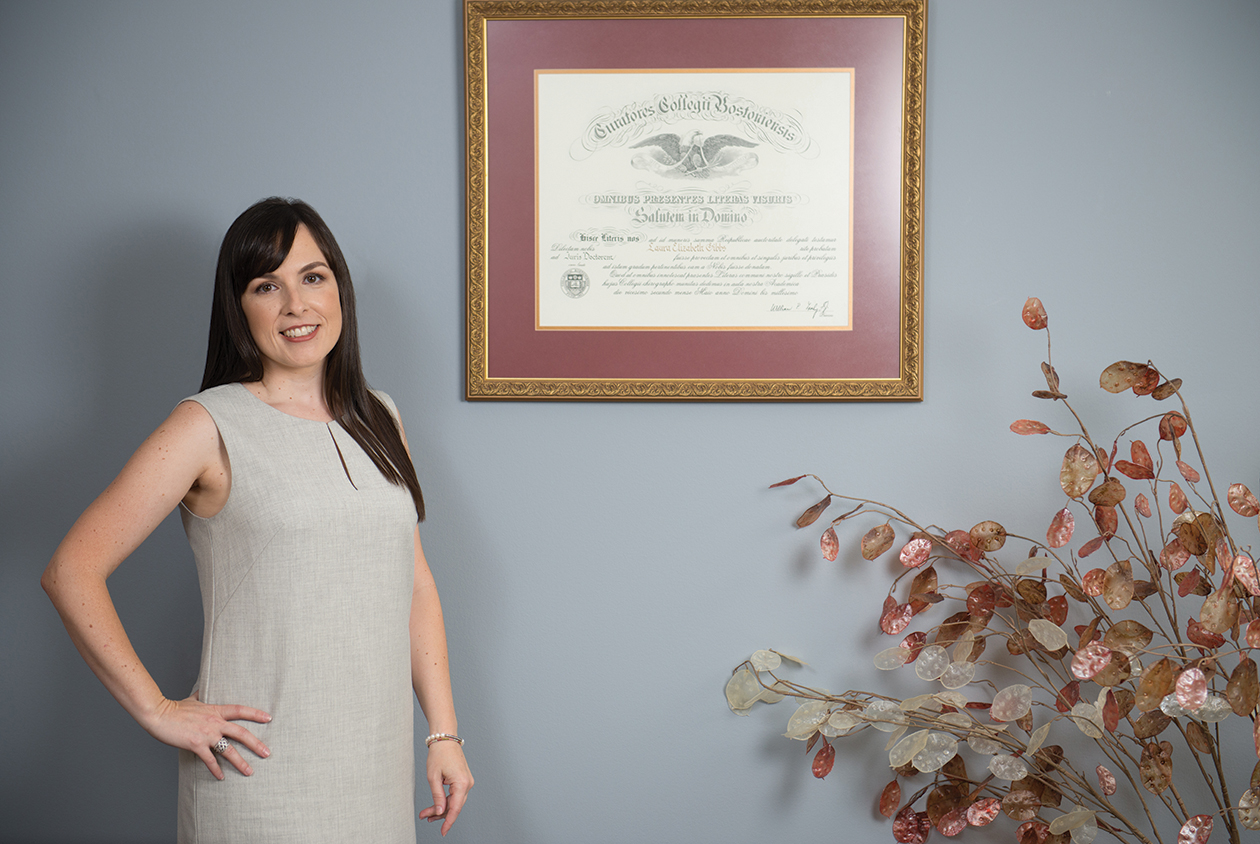 Laura Elizabeth Gibbs
Gibbs & Heinle, LLP
Wellesley Hills, MA | 781-371-4940 | gibbsheinle.com
In 2016, after 16 years of practicing law at large firms in Boston, Laura Elizabeth Gibbs created Gibbs & Heinle, a firm focused exclusively on family law. Gibbs calls G&H one of her proudest professional achievements. "My entrepreneurial and independent spirit inspired me to open my own law firm, allowing me to practice what I love; mentor and learn from younger attorneys; and, be a strong role model for my daughter," says Gibbs. "I've never been happier professionally."
Lauren Goldberg
KP Law, P.C.
Boston, MA | 617-556-0007 | k-plaw.com
In 2013, Lauren Goldberg was elected as the first managing attorney at KP Law, P.C. after it was purchased from the founders by shareholders. The firm provides municipalities from Williamstown to Provincetown with excellent legal services at a truly affordable price. "We help our clients navigate complex laws while they take on the responsibility of local governance, often helping them lead the way on important challenging issues," says Goldberg. The daughter of a Boston University Law graduate, Goldberg's father had high hopes that she, too, would become a lawyer. After working in the State Public Records and Elections Division, Goldberg says it was an easy leap to KP Law. "Later, when a chance came to buy the firm and take a leadership role, I didn't hesitate," she says. Goldberg is inspired by her clients, public servants, and volunteers who work so hard for the benefit of all. She's proud to represent her home state of Massachusetts and share the city of Boston with her three boys. "Massachusetts is who I am," Goldberg says. "I've lived here my whole life. Boston is the best location for our business, central to clients, located off of major highways and easily reached by public transportation."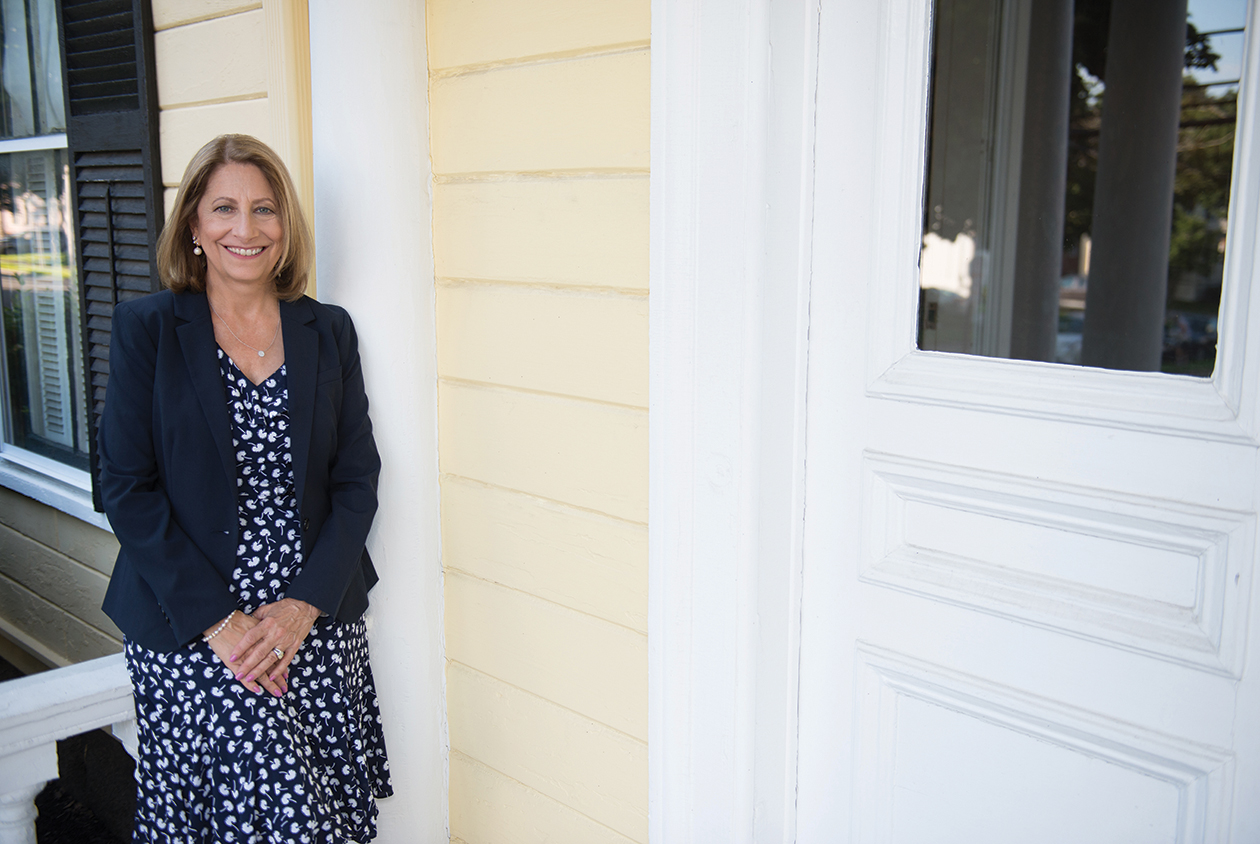 Lisa Greenberg
Lisa A. Greenberg, Attorney at Law
Danvers, MA | 978-777-2040 | lisaagreenberg.com
Lisa Greenberg started her practice on the North Shore in 1997 after 14 years employed by a small law firm. Through hard work, honesty, and dedication to her clients, she has become one of the most highly regarded probate court practitioners in the region. "I was always interested in helping children who are impacted by the process of divorce and paternity cases," says Greenberg. "By representing people in these areas, I can guide parents in a way that will have the least detrimental effect on their children."
Maureen Grogan
N-vie Skincare
Billerica, MA | 978-667-0225 | nvieskincare.com
Maureen Grogan has been a licensed esthetician since 1994. She founded N-vie Skincare in 2006 after working at some of the top health spas in Boston. As an independent practitioner, she prides herself on building client relationships and providing high-quality skin care services and products. Although client trust is what Maureen values most, her knowledge and passion for esthetics have not gone unrecognized. She was named "esthetician of the year" by Cosmedix and has won numerous accolades from Wicked Local, CitySearch, and Spectrum.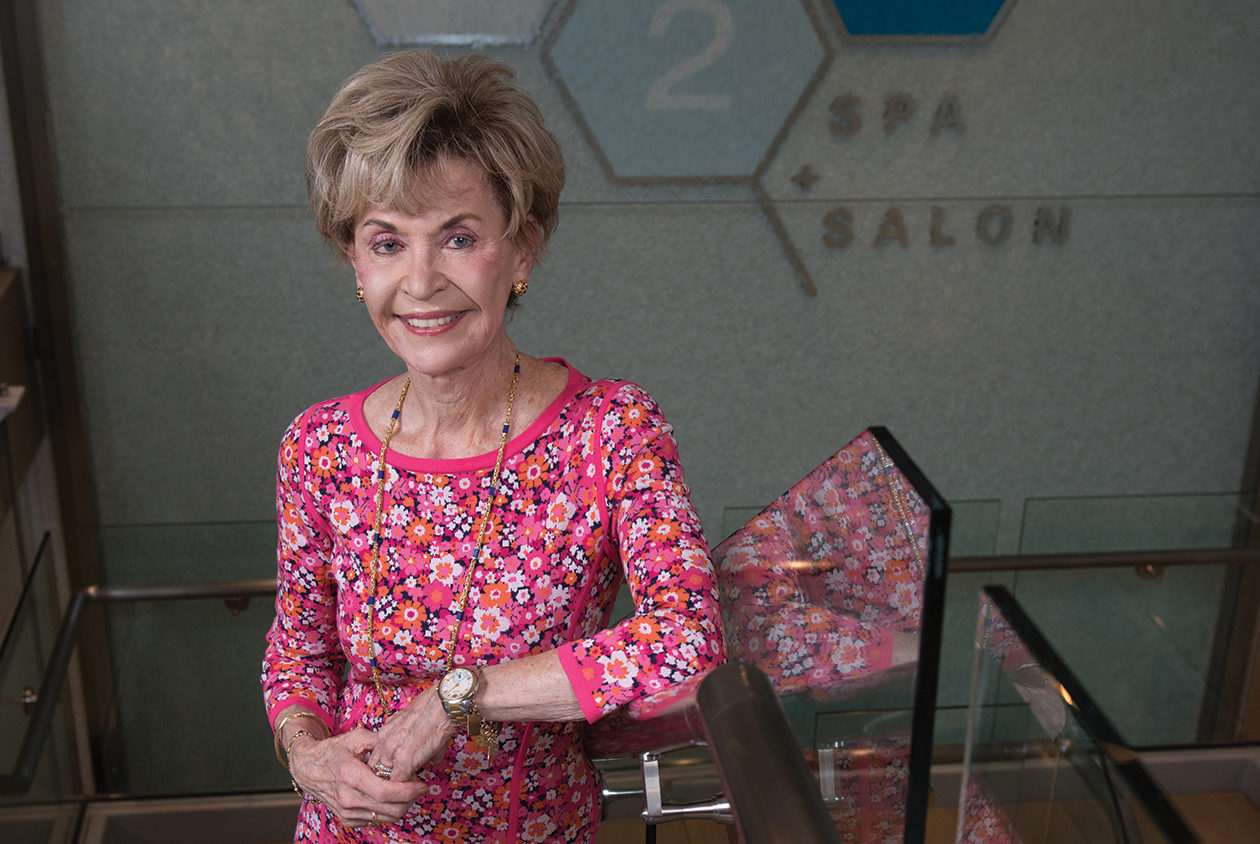 Joyce Hampers
G2O Spa + Salon
Boston, MA | 617-262-2220 | g2ospasalon.com
When Joyce Hampers opened Giuliano, the Spa for Beauty & Wellness in 1994, she was a pioneer in the day spa industry. Now rebranded as G2O Spa + Salon, Hampers has overseen their Back Bay expansion, a 17,000-square-foot urban day spa resort that includes a cutting-edge hair salon, a guided virtual meditation room, and Boston's only Himalayan salt cave. A tax lawyer by profession, Hampers was recruited as the assistant secretary of commerce under President George H.W. Bush, stimulating economic growth by encouraging policies that helped small businesses thrive. Now a small business owner herself, Hampers is inspired by her husband, children, and late friend Noel DiCaprio, a Connecticut salon owner who offered sage counsel until her death from breast cancer. Hampers says she's also been fortunate to be able to surround herself with loyal, capable associates who are committed to enhancing people's lives. "The secret to success is to find the type of business that you can be passionate about," says Hampers. "I can take part in really making a difference in people's lives, both physically and mentally, by introducing them to the lifetime benefits of the spa lifestyle."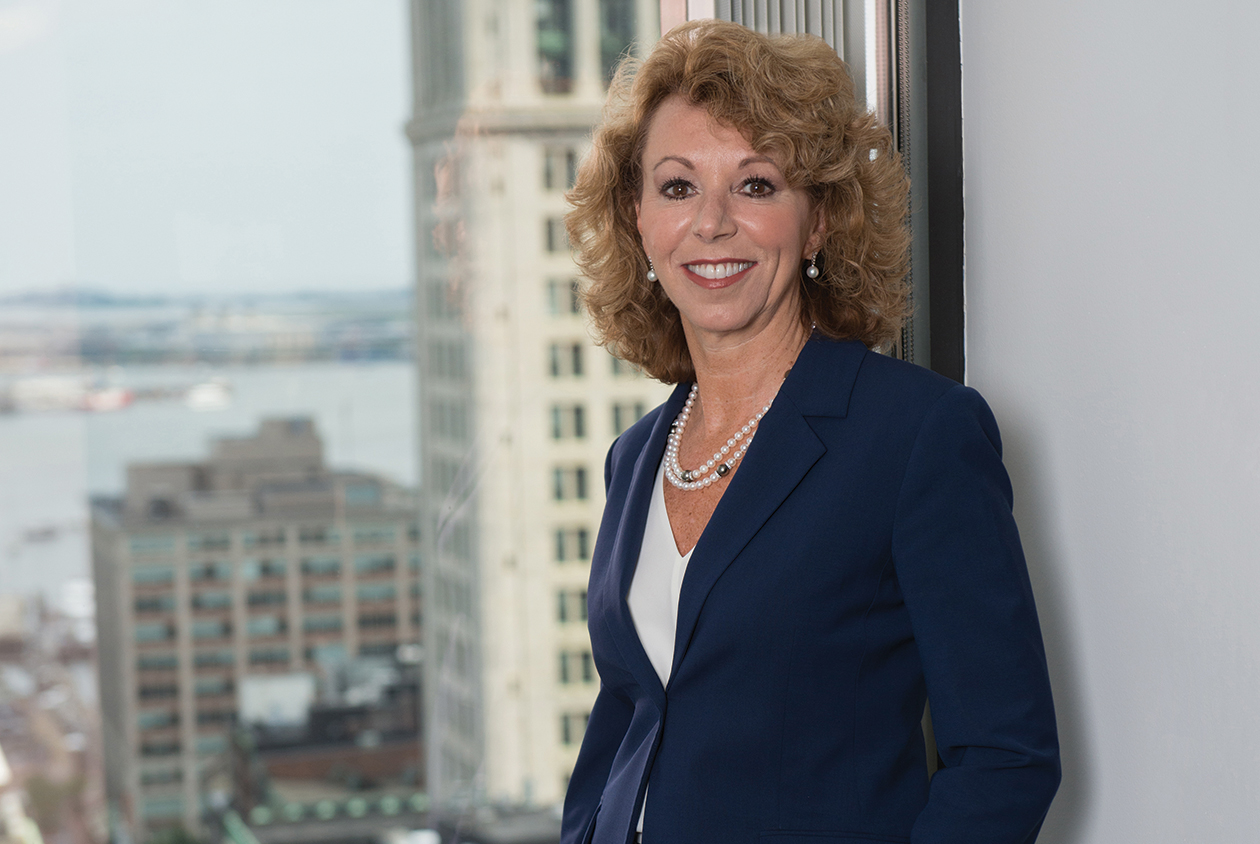 Lisa Jones
Amundi Pioneer Asset Management USA, Inc.
Boston, MA | 617-425-7923 | amundipioneer.com
Amundi Pioneer was founded in Boston in 1928, and was one of the first mutual fund companies in the U.S. They have been located at 60 State Street for many decades and have gone through two ownership changes in the last 18 years. Most recently, they were acquired in 2017 by Amundi, based in Paris, which has $1.7 trillion in assets under management and is one of the 10 largest asset managers in the world. As CEO and president of the U.S. and Americas for Amundi, Lisa Jones oversees a team of about 500 who manage approximately $90 billion out of Boston and Durham, NC, for clients globally. Jones has a degree in economics from Trinity College, and was drawn to the investment industry by the pace, relevance, and drive of the people she met in the field. Early on, she gravitated toward the "buy side," wanting to understand portfolio management and the client-centricity of the business. Jones is committed to creating a positive culture in the workplace, and hopes to encourage more women to consider entering the field. "The investment industry needs more women," Jones says. "The industry offers a great career path. Our clients are diverse, and we need more overall diversity across our industry."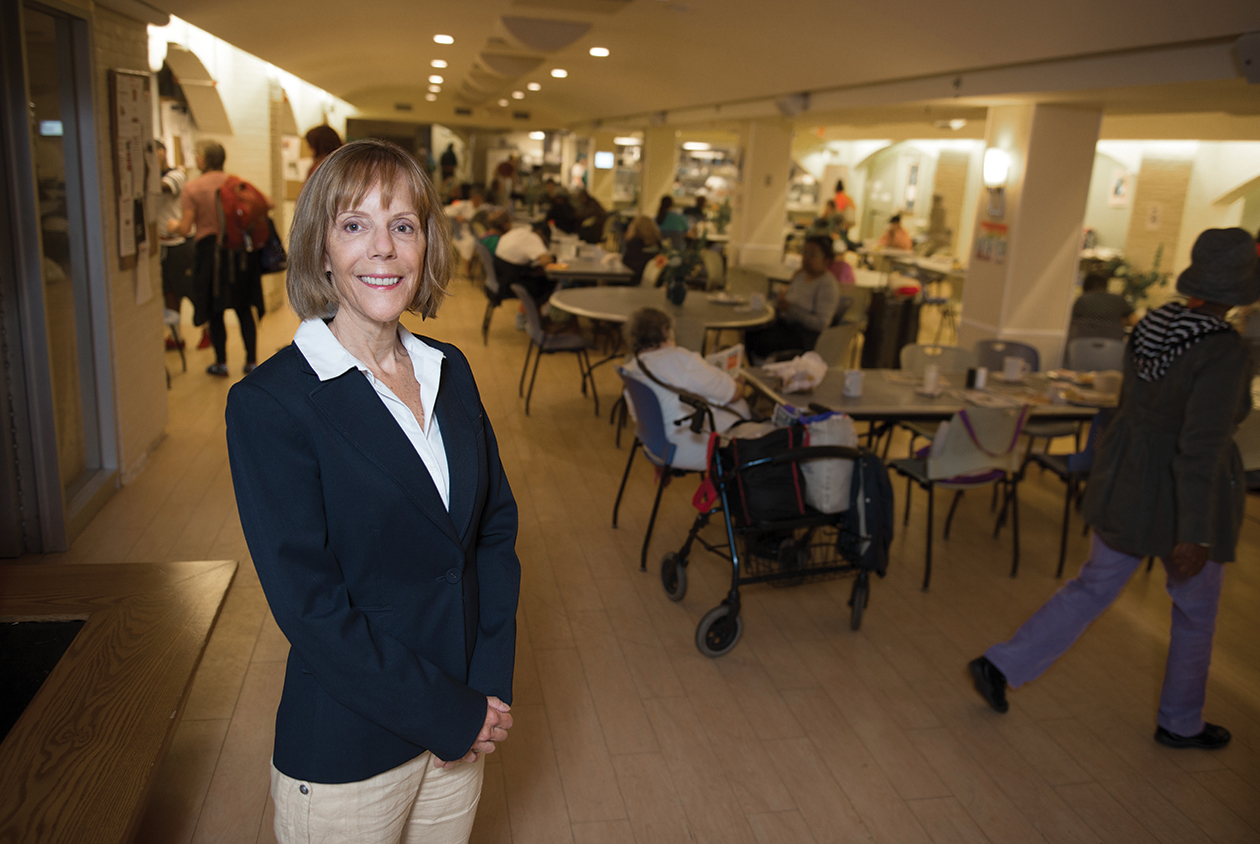 Elizabeth Keeley
Women's Lunch Place
Boston, MA | 617-449-7186 | womenslunchplace.org
Founded in 1982, Women's Lunch Place (WLP) now provides meals and critical support services to over 225 women each day. "The women in our community inspire me with their courage and resilience," says Elizabeth Keeley, executive director of WLP. "Over half of the guests are homeless, and many others struggle to keep their housing in Boston's expensive market." WLP is funded entirely through the generosity of private individuals, corporations, and foundations. This year, they served 106,201 meals to 1,400 women and received $151,853 in donated food.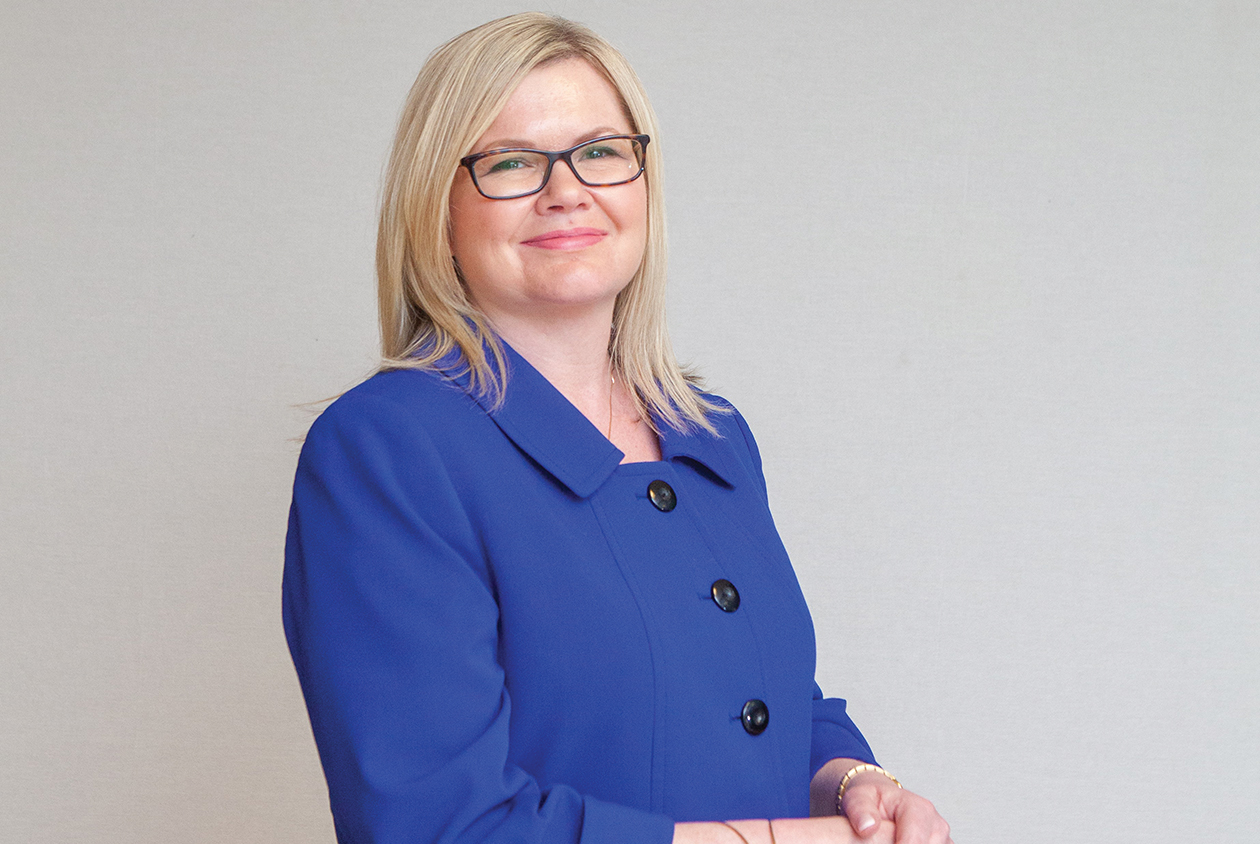 Ellen Keiley
EMK Consulting Group, LLC
Boston, MA | 781-696-3104 | emkconsultinggroup.com
EMK Consulting Group, LLC is celebrating its fifth-year anniversary. Founder Ellen Keiley says good values, a strong focus on client service, and regular results have helped her grow her firm. "I practice what I preach and have worked hard over the years to build my network and brand," says Keiley. "I've always been very driven and wanted to be the ruler of my own world." She says it's been rewarding to help, motivate, and empower others, and that she loves what she does in coaching business development and public relations.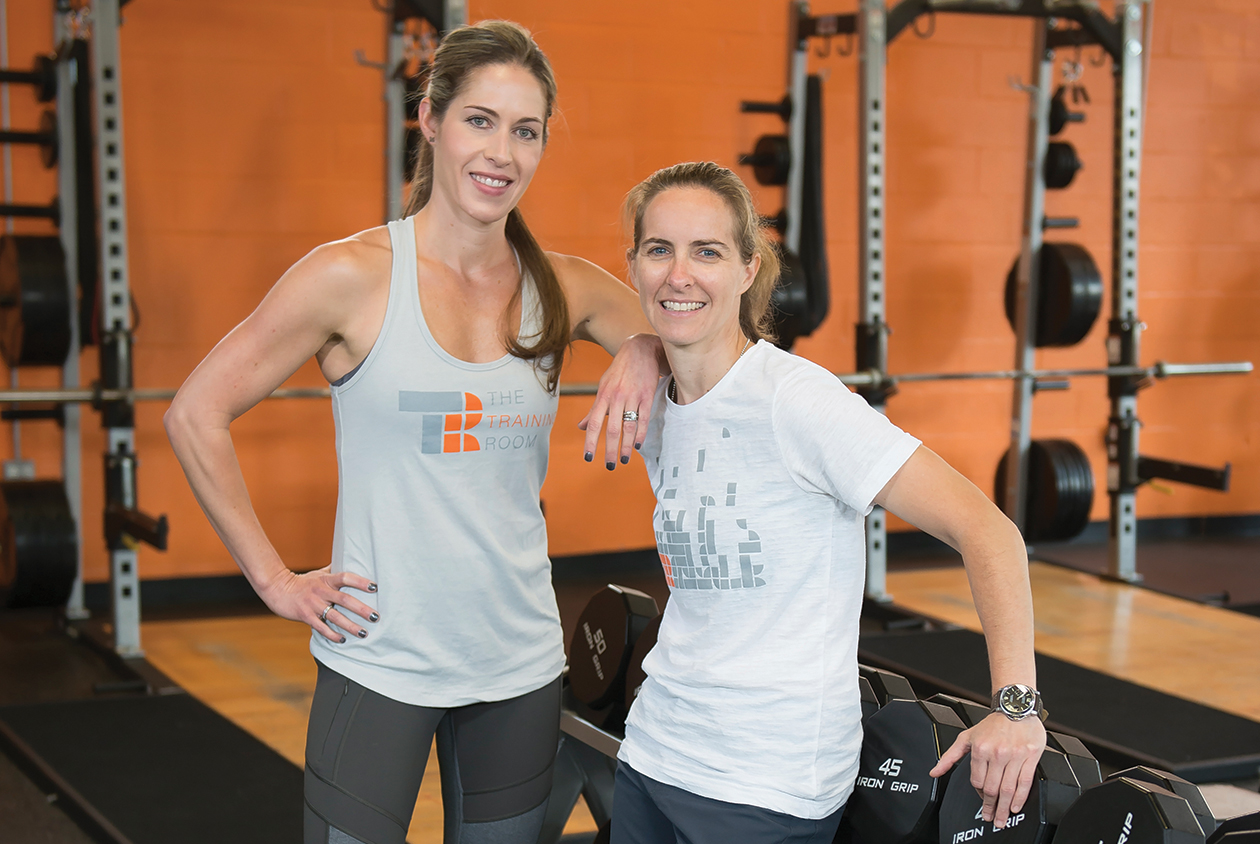 Maren Kravitz & Heidi Shalek
The Training Room
Somerville & Burlington, MA | 617-284-6088 | thetrainingroomboston.com
Heidi Shalek and Maren Kravitz co-founded The Training Room in 2009 as an alternative to traditional membership-based gyms. "We saw an opportunity to equip people with the knowledge and skills to sustain active, healthy habits for life," explains Shalek. Nine years later, their community has grown, largely through word of mouth. "When we opened, boutique fitness was new, as was paying for select services without enrollment fees or contracts," notes Kravitz. The partners' inspiration comes from their dedicated clients and staff. "There's nothing more rewarding than getting to really know someone's needs, developing a plan, and then seeing them reach their goals," says Kravitz, "whether it's losing weight, improving movement, or athletic development." Shalek adds, "Our staff is some of the best in the business, and have helped us create a progressive training system with an emphasis on client education." The Training Room offers personal and group training, cycling, kettlebell training, strength and conditioning, and more. The women just opened a third location in Burlington which also integrates physical therapy and nutrition services.
Dafna Krouk-Gordon
Toward Independent Living and Learning, Inc. (TILL)
Dedham, MA | 781-302-4600 | tillinc.org
Dafna Krouk-Gordon founded Toward Independent Living and Learning, Inc. (TILL) in 1980. After decades of institutionalization, the 1970s marked a drastic change for people with disabilities. "I wanted to be a part of this revolution of social change," Krouk-Gordon says. By partnering with families, individuals, and funding sources, TILL has grown to offer innovative models of places to live, work, and recreate. TILL's services grow with the people they support as they change over their lifetime and achieve their full potential.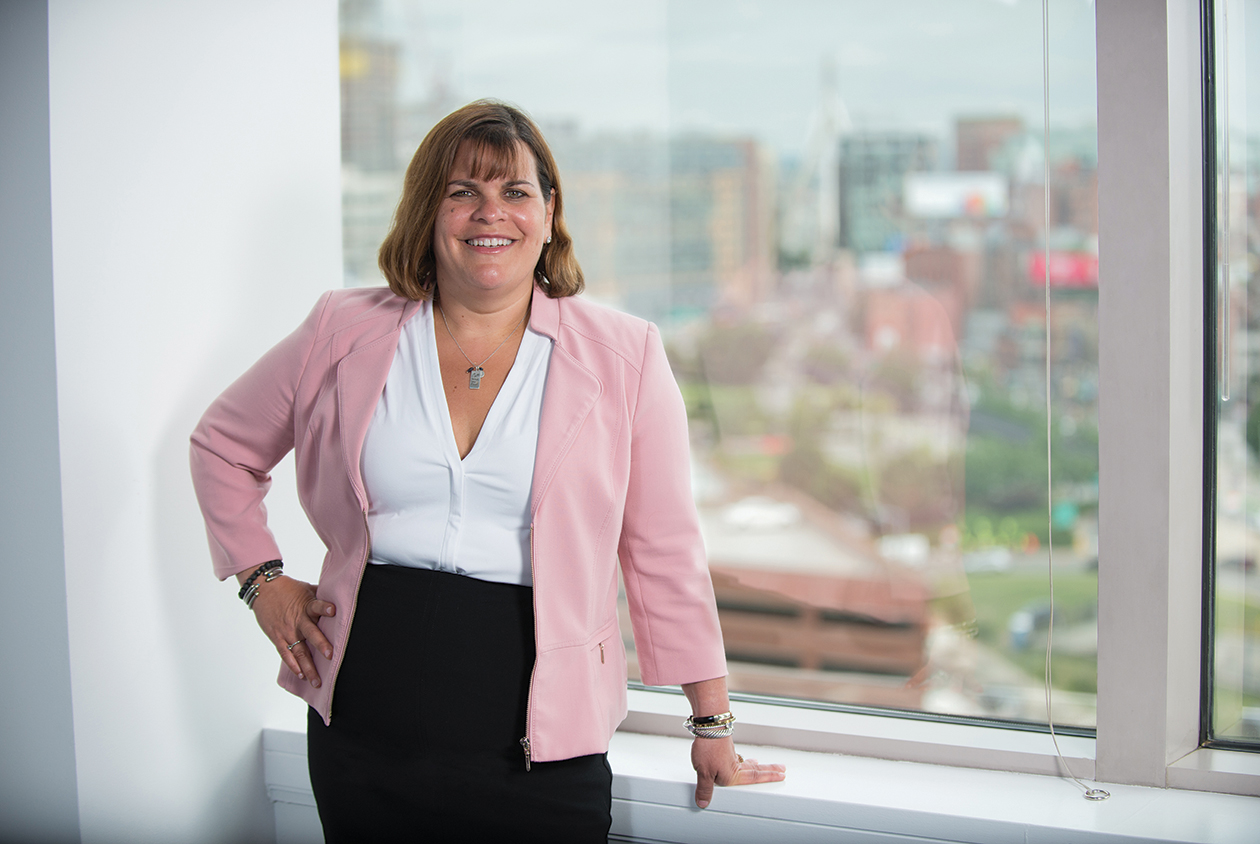 Jaclyn Kugell
Morgan, Brown & Joy, LLP
Boston, MA | 617-788-5054 | morganbrown.com
Morgan, Brown & Joy, LLP is one of the preeminent employment and labor law firms representing management in the U.S. "We help employers understand and apply the rules that govern the workforce in today's innovation economy," says Jaclyn Kugell, chair of the firm's management committee. Kugell is inspired by other female leaders in her field. "Women bring unique traits to a male-dominated world, and I am encouraged by women who take on new challenges to find out what they are truly capable of achieving," she says.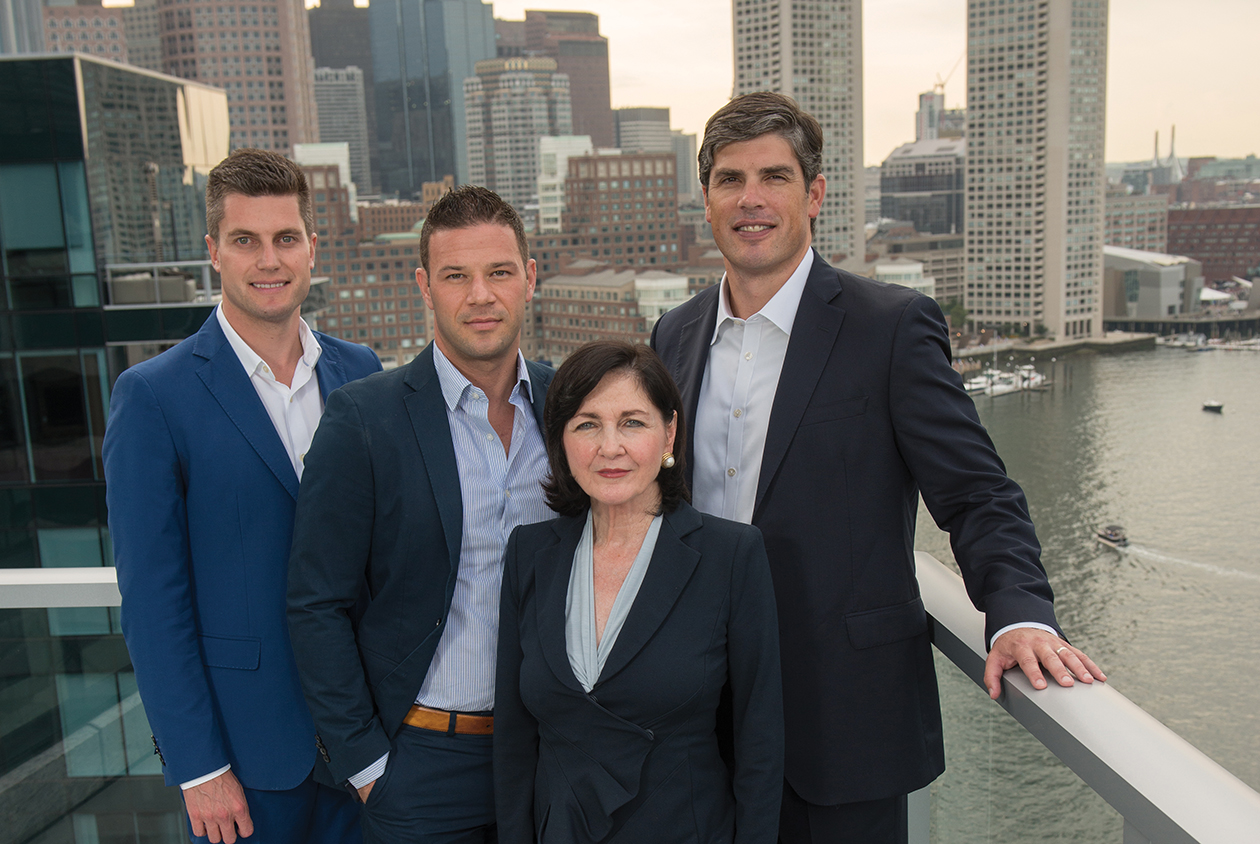 Carmela Laurella
CL Properties
Boston, MA | 617-624-9700 | clproperties.com
Carmela Laurella founded CL Properties in 2010 during the financial crisis. It was a risky play, but it's paid off—today, she has sold more than $1 billion in real estate, and continues to accomplish record-breaking statistics. Operating as an investment banking firm, the business has evolved into a boutique firm that is consistently ranked among the top agencies in Boston. Laurella established and sold a national syndication company that raised money through corporate investors to build affordable housing, so selling local real estate seemed like a natural fit. After a few years working under a brokerage, it was glaring to her that the business needed improvement and a revision, which guided her to found her own successful firm. Laurella believes her team's hard work, individual expertise, and loyalty keeps her business growing. "The synergistic combination between my partners' skills and talents add strength to every market we enter," she says. Laurella couldn't be happier with CL Properties' location in the city. "I moved to Boston over 25 years ago," says Laurella. "I was at home almost immediately. I met the man of my dreams here. For a small city, Boston has it all."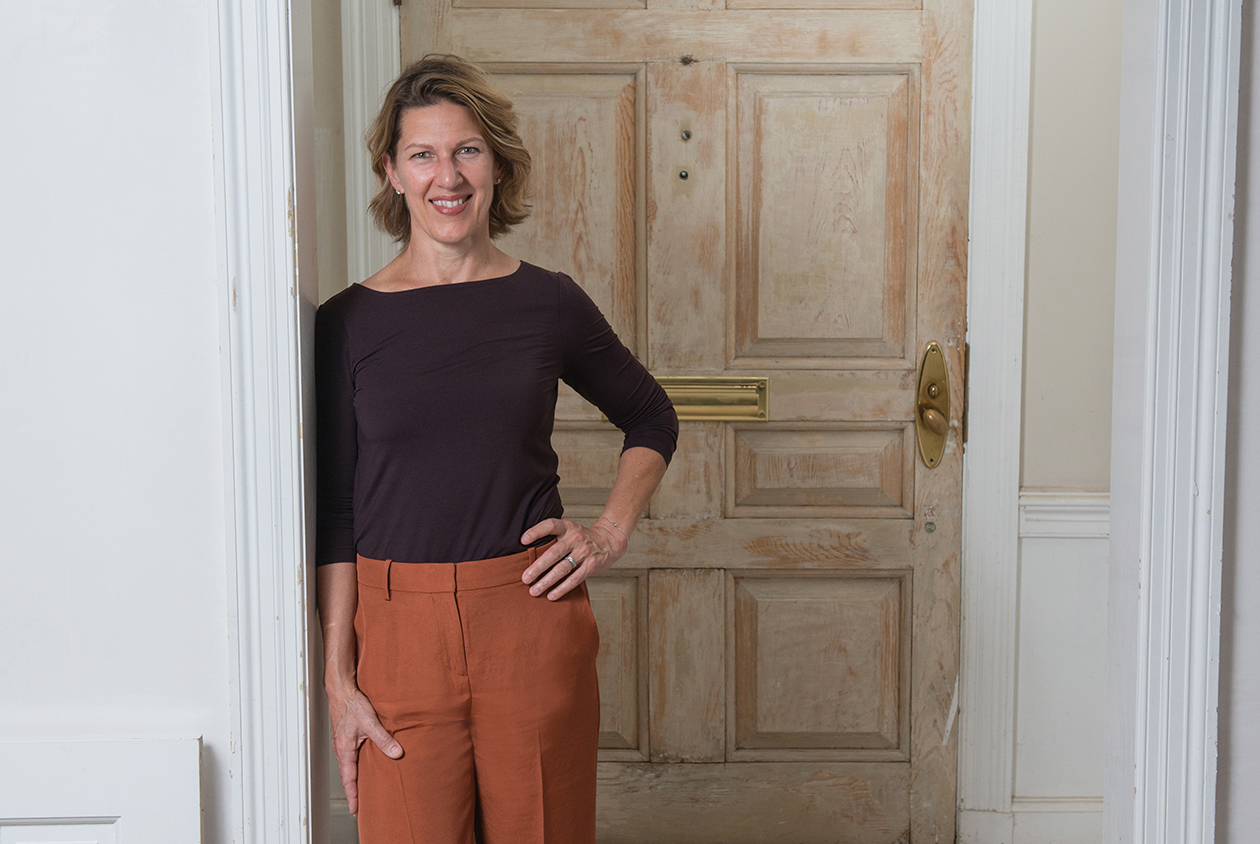 Sarah Lawson
S & H Construction Inc.
Cambridge, MA | 617-876-8286 | shconstruction.com
Sarah Lawson's first construction job was building multileveled, cantilevered decks on her family's house when she was in college. She and her sister managed to make the decks level, even though the deck beams embedded in the foundation by another builder were not. From that early start in construction, Lawson detoured into a more traditional business career, but about 15 years later returned to her first love—buildings and design. She initially had her own small construction company but moved to S+H Construction 10 years ago as a project manager. In that capacity, she worked on projects ranging from small porches, collaboratively designed with the homeowner, to multi-million-dollar renovations. A few years ago, Lawson initiated and implemented S+H's transition to digital project management and budget tracking, and she has worked on operations since. In June of 2016, Lawson purchased the award-winning firm from founders Alex Slive and Doug Hanna and is carrying on S+H's proud build tradition. "Design is all about elevating the human experience and bringing beauty to the world," Lawson says. "What could be better than that?"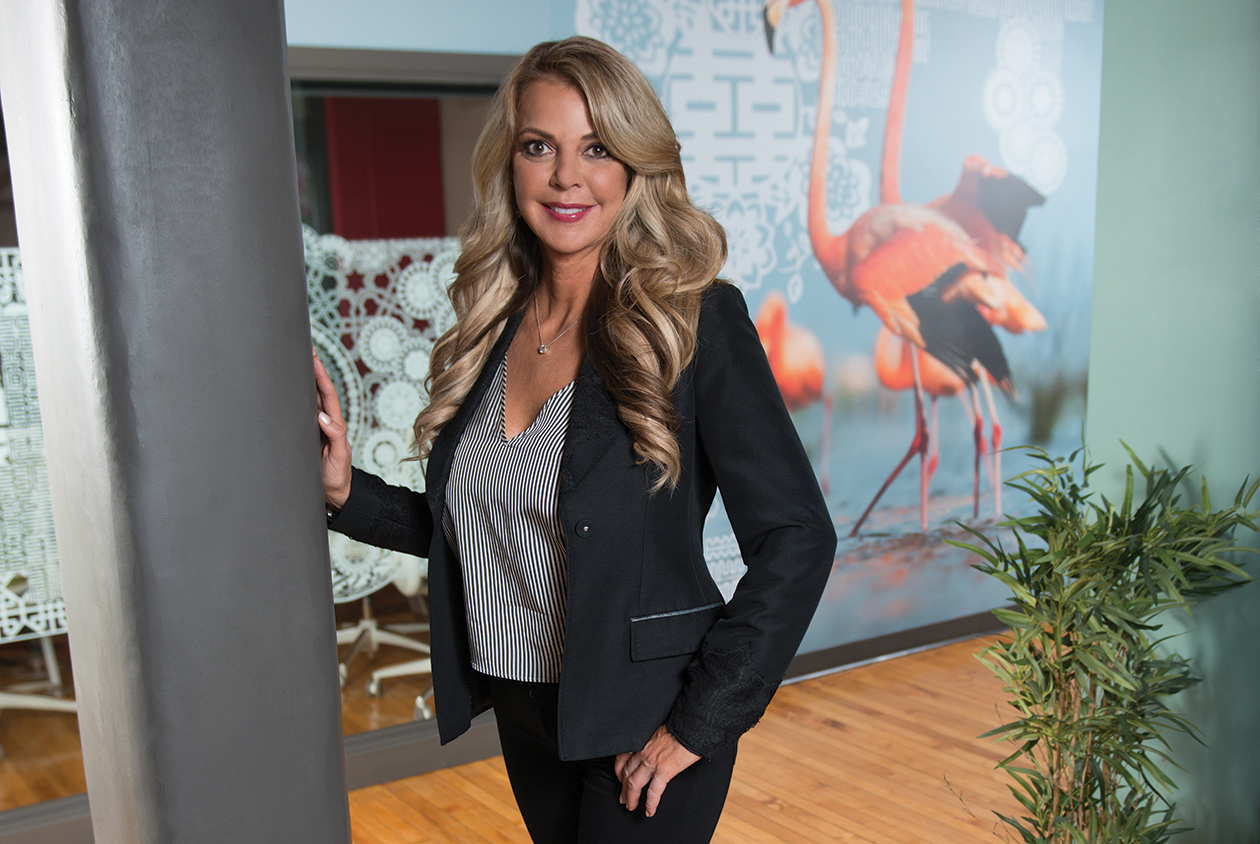 Jacqui Lewis
Audley Travel
Boston, MA | 617-223-4528 | audleytravel.com
Jacqui Lewis first launched her own travel company from her dorm room. After 25 years in the industry, she was approached by the leaders of the U.K. company Audley Travel. "I just knew that tailor-made travel was going to change the way we Americans travel," says Lewis. As an entrepreneur, she saw the opportunity was too good to miss, so she came out of early retirement and accepted the lead role in expanding Audley to the North American market. Lewis knows from her own travel experience how much other companies can miss the mark. During a 10-day excursion, she skipped two of her scheduled days from lack of interest. "I essentially threw 20 percent of what I paid out the window," she says. "That is the beauty of Audley. It is getting what you would like, how and when you would like it, and it is all curated by our specialists." Offering travel to more than 90 destinations around the world, Audley pairs each client with a country specialist who has extensive firsthand knowledge of their region. Together, they create a day-by-day itinerary with seamless transfers, excellent guides, immersive excursions, and hand-picked accommodation.
Kristen Mansharamani
Torit Montessori
300 Cambridge Street, Boston | 617-523-4000 | toritschool.org
Torit Montessori, founded by Kristen Mansharamani, is celebrating its 10th birthday with a present to themselves—an inspiring new facility at 300 Cambridge Street on Beacon Hill optimized for 175 Elementary students, in addition to ongoing operations at 45 Province Street for early childhood. Facility expansion is merely a means to fulfilling Torit's ongoing goal. Since 2008, Mansharamani, through Torit, has been committed to educating the "whole child." Steps outside Torit's doors at 300 Cambridge are opportunities to educate students "hands-on" in history, philosophy, literature and even futuristic ethics of artificial intelligence or genetic activism. Sound mind/sound body is practiced along the gorgeous Esplanade. Under Mansharamani's direction, Torit partners extensively to ensure curriculum is culled from current experts. Being in Boston makes partnerships a success. Boston also renders it easy to make history—and the students' place in it—come alive. "It is too frequent that society and schools forget that math, reading, and writing are mere means, not ends," Mansharamani says. "Education is an ability to think, be humbled, and 'know what you don't know.'"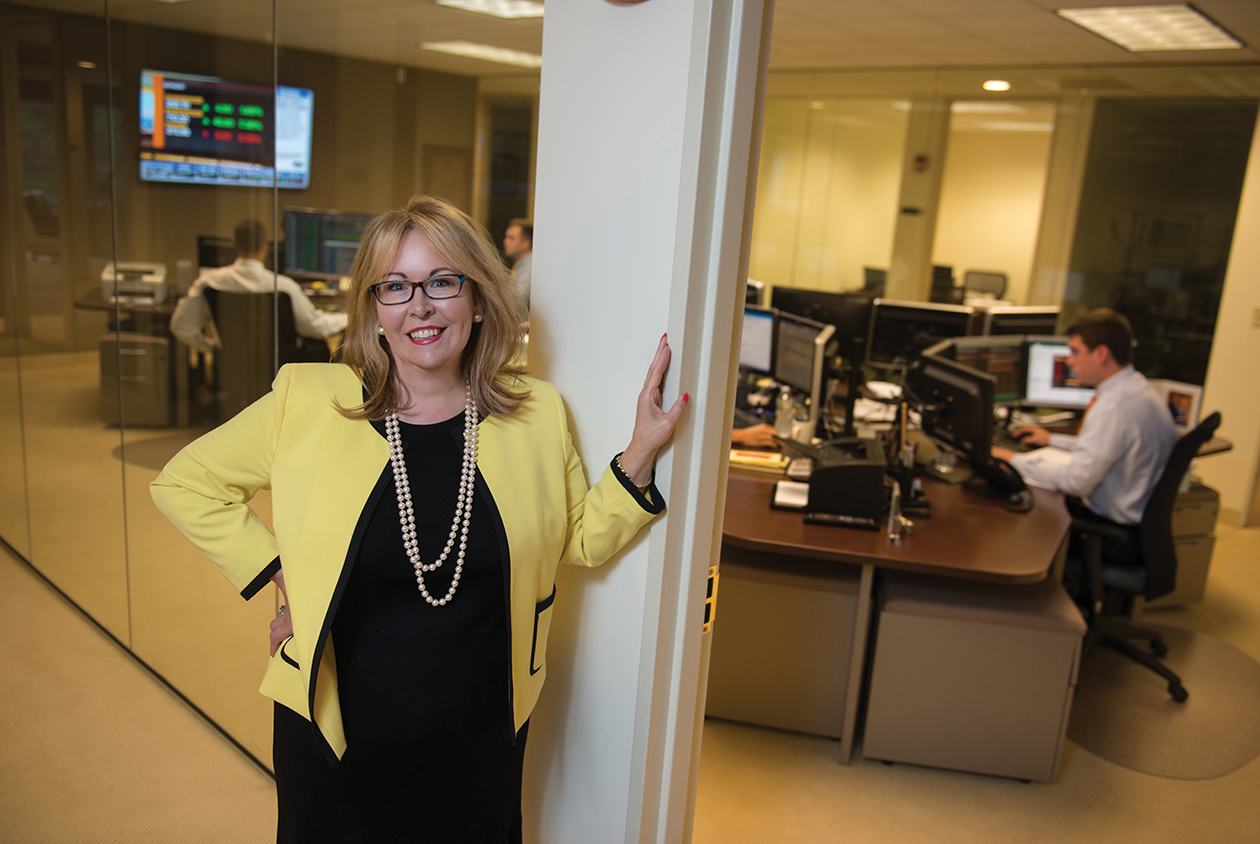 Darlene Murphy
Wellesley Asset Management
Wellesley, MA | 781-416-4000 | wellesleyassetmanagement.com
Darlene Murphy formed Wellesley Asset Management with her partner, Greg Miller, in 1991 to help investors with money they inherited, earned, or saved. They're passionate about using convertible bonds as a vehicle to maximize returns for their clients. The company has grown to include more than 40 team members and three owners, and manages billions for individuals, families, and even for other advisors. "Every portfolio we manage has a purpose," Murphy says. "Whether that's college, retirement, or charity, we work to honor it."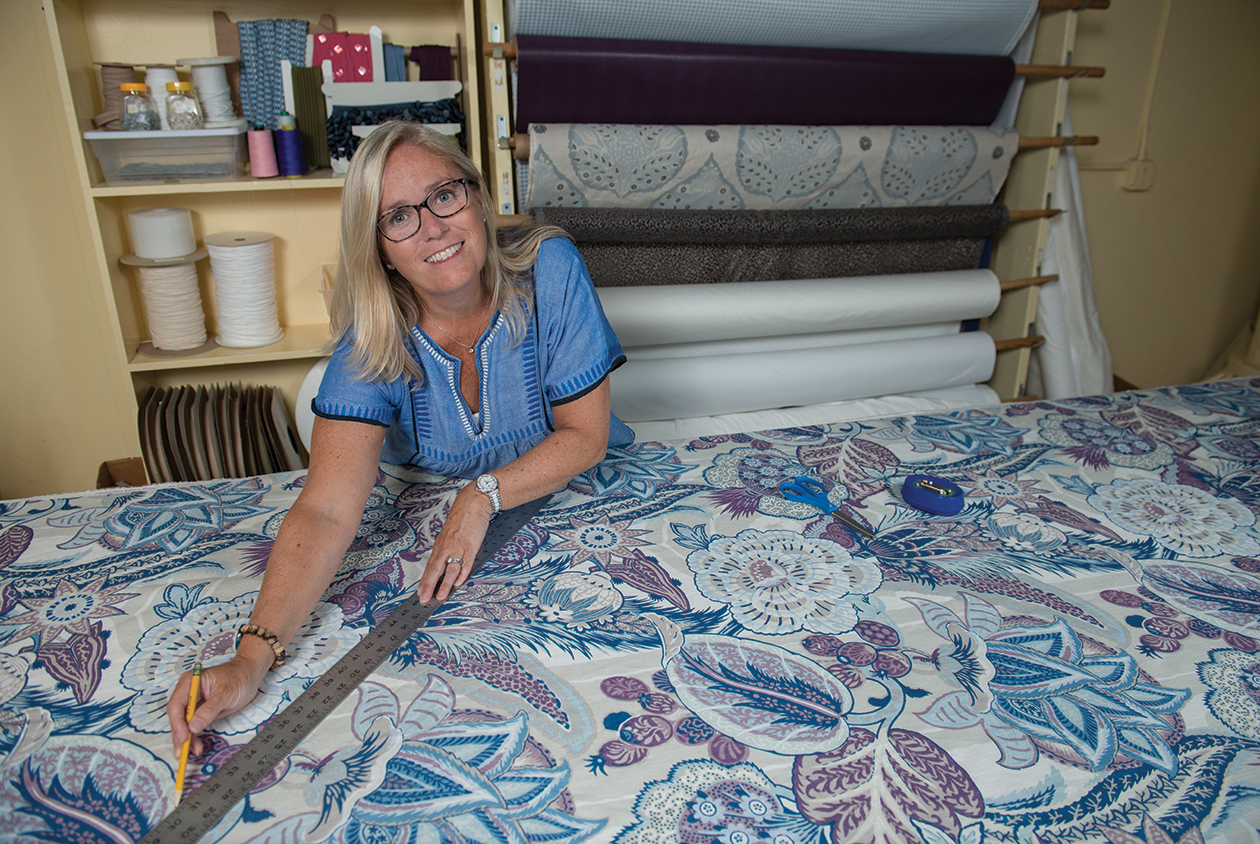 Julie Murphy
Designer Draperies of Boston
South Boston, MA | 617-268-2391 | designerdraperiesofboston.com
Providing window treatments, pillows, bedding, upholstery, and top-notch customer service, Designer Draperies of Boston has served the design community for more than two decades. Born and raised in Boston, Julie Murphy purchased the company and merged two successful drapery workrooms to create a full-service fabrication studio. A mother of four, Murphy is proud to share that Designer Draperies was voted Best of Boston Home for Custom Drapery in 2018. "I look forward to dressing many more windows looking out on our beautiful city," she says.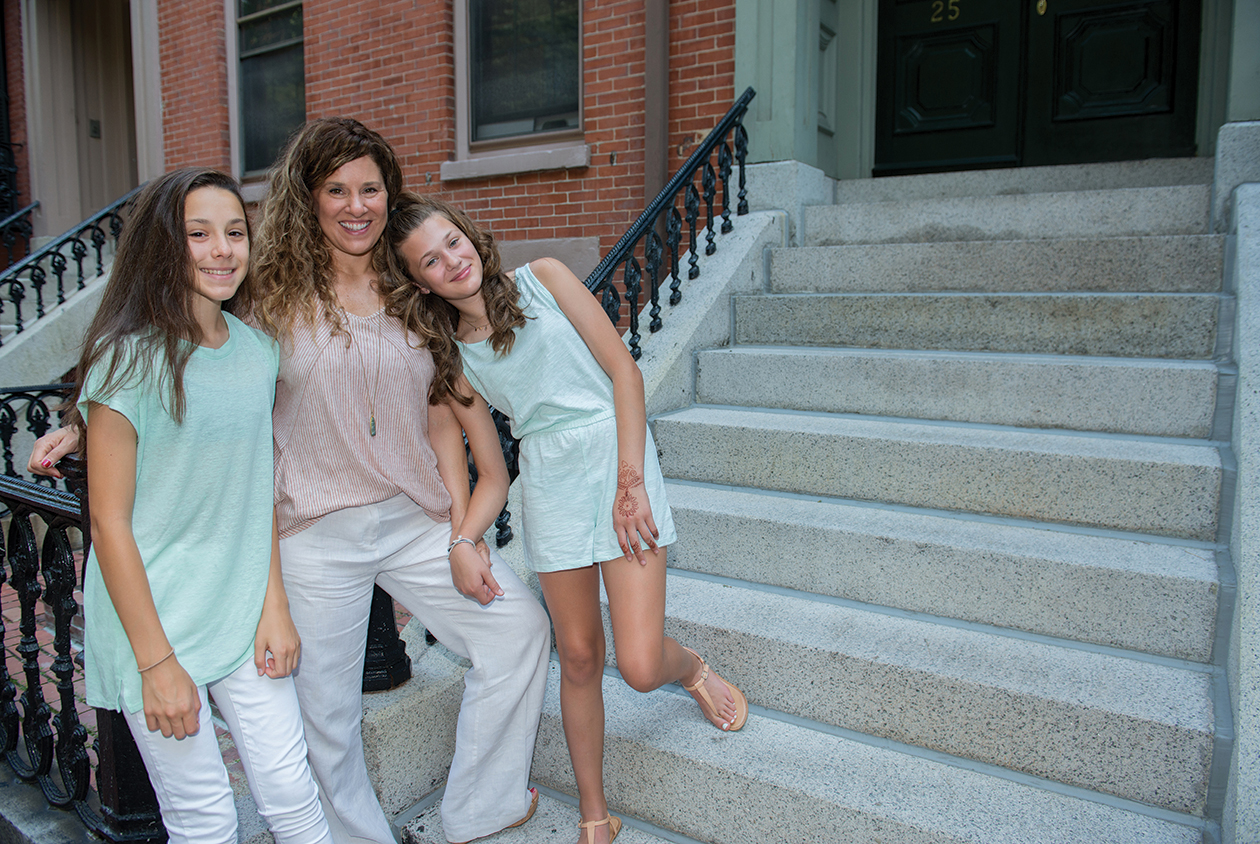 Stephanie Noris
Norbella
Boston, MA | 617-542-1040 | norbella.com
Stephanie Noris is the president and founder of Norbella, a media strategy, planning, and buying partner to smart brands like Carbonite, Cumberland Farms, Boston Symphony Orchestra, and more. Norbella launched in 2009 as the world began to dramatically change and has since grown into one of Boston's top media groups. After nearly 10 years, Stephanie's greatest insight is that "better answers start with better questions." She's ever-inspired by the curious nature of her daughters, team, clients, and the women featured in these pages.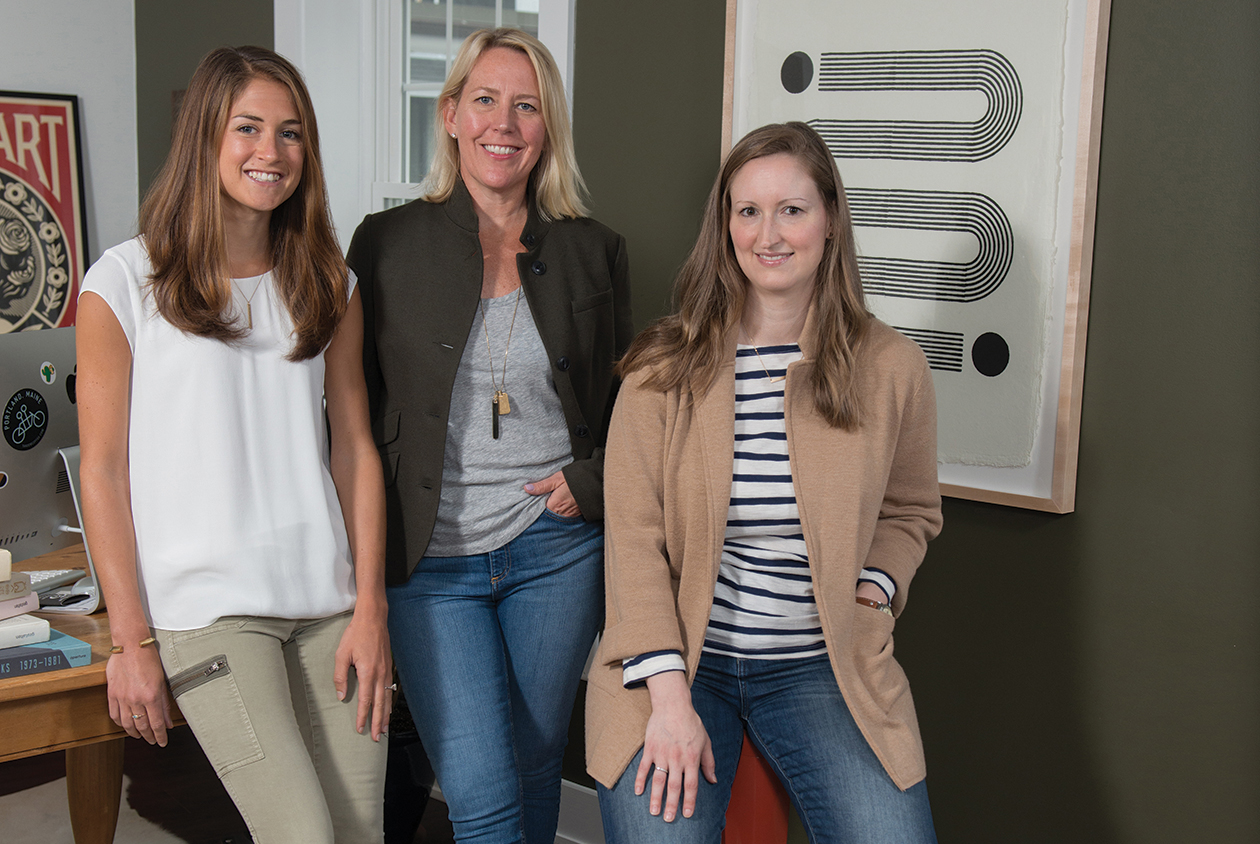 Alison Parker
Vervaine Design Studio, Inc.
Concord, MA | 508-576-9498 | vervaine.com
In 2002, Alison Parker left the Boston advertising world to launch her own design practice. Today, Vervaine Design Studio, Inc. is a six-member team (and growing) and Parker's first client and first hire are both still with her. Alison and her team manage all aspects of conceptual design and production for web and print media projects with a focus on brand development. "For a small boutique agency, we work with a surprising range of clients," she says. "Everything from global tech companies to local restaurants. We love collaborating on business challenges that demand fresh thinking and push us creatively." As important as the work, she says, are the lasting relationships they have built with clients that recognize the business value of good design. "We love what we do, and make the process engaging for our clients, too." Located in Concord, Vervaine champions a true work/life balance and embeds itself in the community with a uniquely supportive, family-focused culture. "We are self-starters, hard workers, and hold our work to a high standard, but also cherish the close-knit vibe and have a lot of fun," Parker says. "We share in each other's life moments, which are as important to us as landing the next big account."
Kim Poutre & Rachel Flaherty
Beauty Boston/Special Event Beauty
Boston, MA | 781-774-0865 | beautyboston.com
Special Event Beauty was founded in 2007 by Poutre and Flaherty with one little studio in Bridgewater. As their business grew, they started adding talented hair and makeup artists to meet the demand for onsite wedding day beauty. Winning multiple awards, they now have a staff of 16 servicing the New England area. They added "Beauty Boston" as an offshoot of Special Event Beauty in 2012, providing hair and makeup for not only weddings, but TV, photo, editorial, and runway. They have since added three more studios throughout the state for trials, shoots, and events. They both have had a love of wedding beauty their whole lives and wanted to provide top-notch service for all clientele, including dedicated administrative support to make sure all inquiries and schedules are done timely and efficiently. Both Poutre and Flaherty are proud to call Boston home.
Elena Price
Coldwell Banker Residential Brokerage
Westwood, MA | 508-577-9128 | elenaprice.com
Elena Price has worked in the real estate industry for more than 28 years. Her constant focus on her clients and how to properly address their needs has resulted in her significant achievements in the industry, ranking her in the top 1 percent of Coldwell Banker nationwide. "I wanted to provide a person-to-person service relating to real estate in a local environment that was noticeably different from how others in my field were working," Price says. For her, the ability to assist clients during a stressful process continues to be extremely rewarding.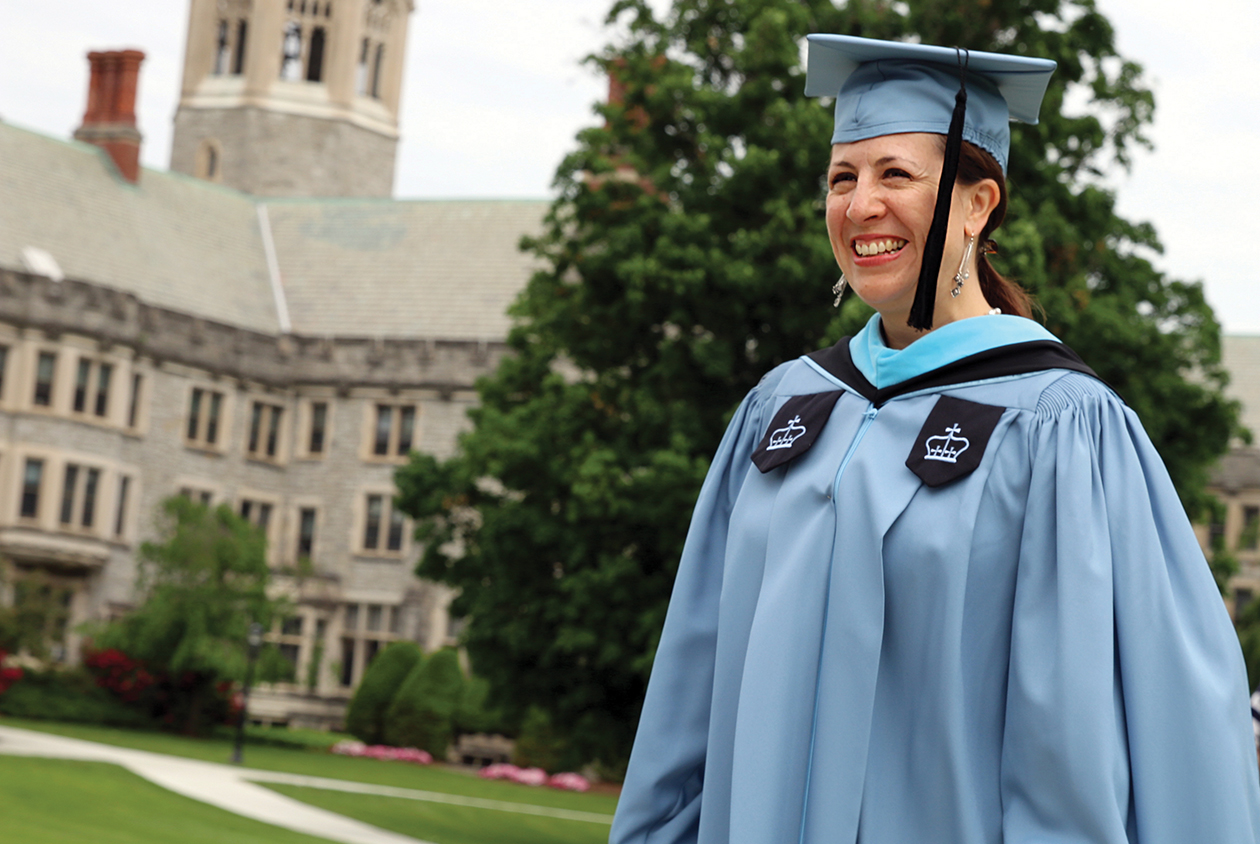 Jenny Rao
Emma Willard School
Troy, NY | 518-833-1785 | emmawillard.org
A trailblazer in girls' education, Emma Hart Willard opened her school in 1814, believing that girls deserved an education equivalent to that of boys. With more than 200 years of history, the school's mission remains the same: to empower young women to be lifelong learners, to lead, and to serve and shape their worlds. "Women's education is still as important an issue today as it was in Emma's time," says Head of School Jenny Rao. "We continue to dedicate ourselves to helping our students be their best selves." Rao spent the majority of her life in all-girls' environments and works closely with faculty in and out of the classroom to understand Emma's history and impact, as well as the ongoing need for more women in positions of leadership. Rao says she remains invigorated by education. "To help guide the transformation of young people into our future is a cause that I will never tire of," she says. "I am proud to be a part of the work that not only helps shape world leaders of tomorrow, but that also recognizes and nurtures the potential in every young mind. Our students are relentless in their drive to make our world a better place, and they inspire me daily."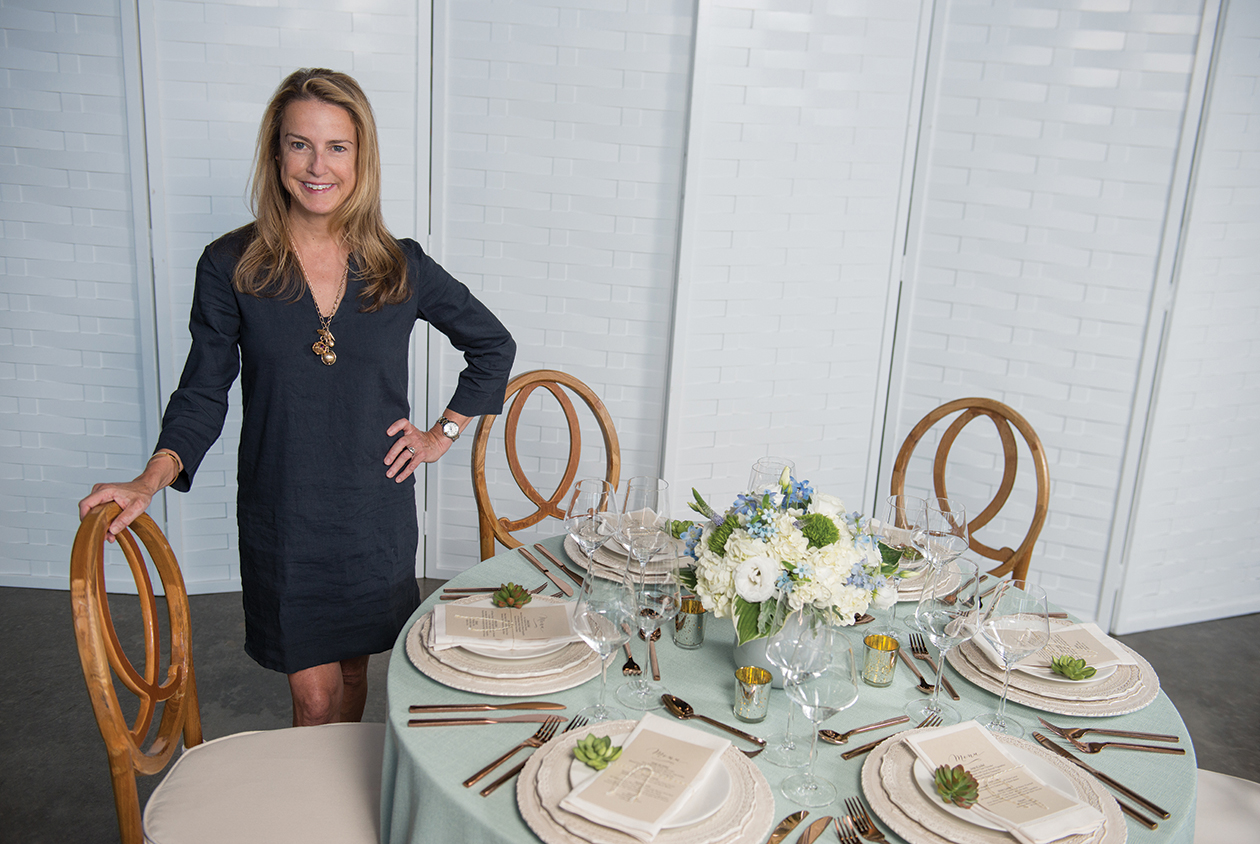 Emma Roberts
Capers Catering
Boston, MA | 781-279-5100 | caperscatering.com
Emma Roberts founded Capers more than 26 years ago with a desire to create memorable moments in time for both private and corporate clients. Capers is a full-service event company, working closely with clients across New England to source local vendors and develop locally sourced, farm-to-table menus that reflect their tastes. Capers consults on rental equipment, tenting, and beverage needs, and enjoys connecting their clients to the most talented planners, floral designers, lighting specialists, photographers, and musicians to create a seamless and memorable event.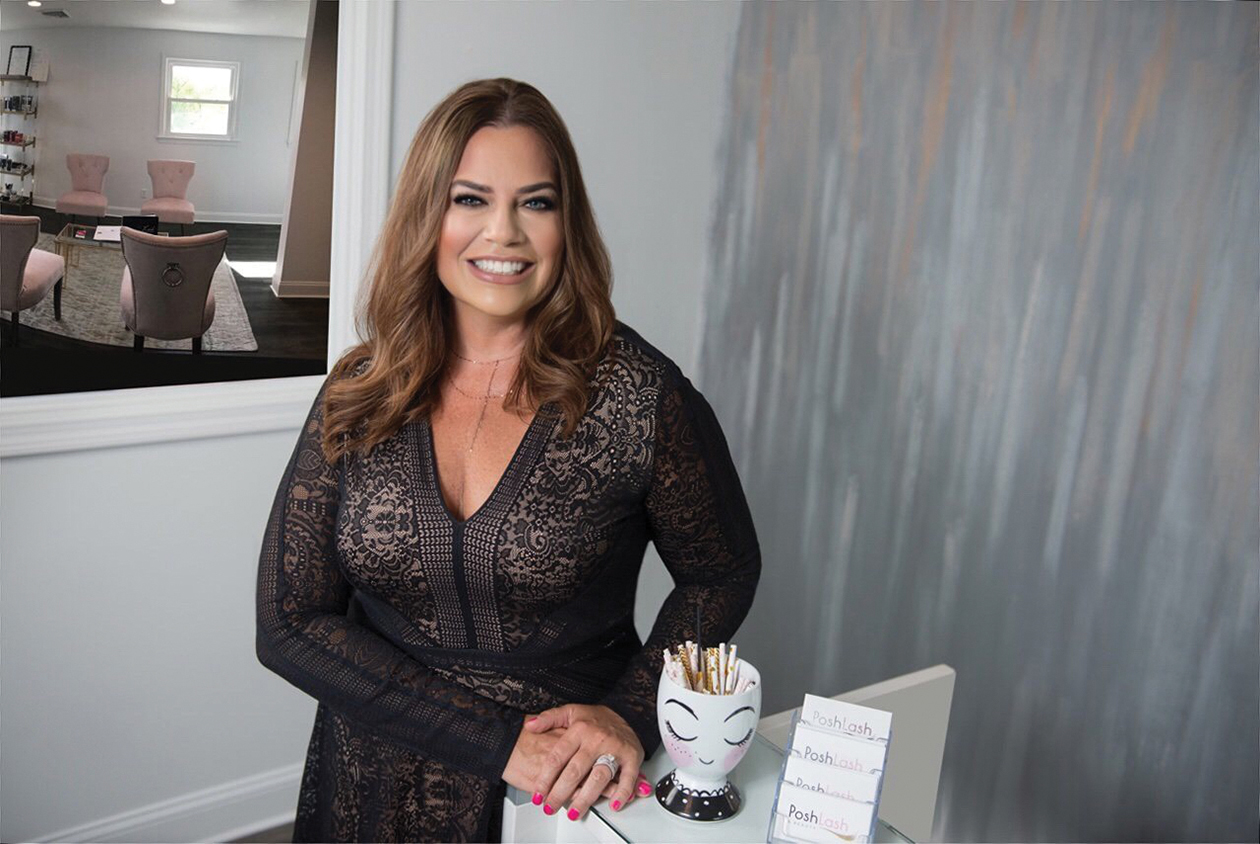 Tracy Scrima
Posh Lash
Lynnfield & Burlington, MA | 617-201-5789 | poshlash.com
Tracy Scrima first discovered eyelash extensions when her aunt started treatment for stage three breast cancer. She sought solutions to make her aunt feel "normal" as she faced drastic physical changes. She continued for years to hone her craft and study with leading lash experts from around the globe. The demand for Scrima's skill became apparent with a growing number of artists wanting to learn the art of lash extensions. She quickly became a leading instructor and now mentors her own team at Posh Lash.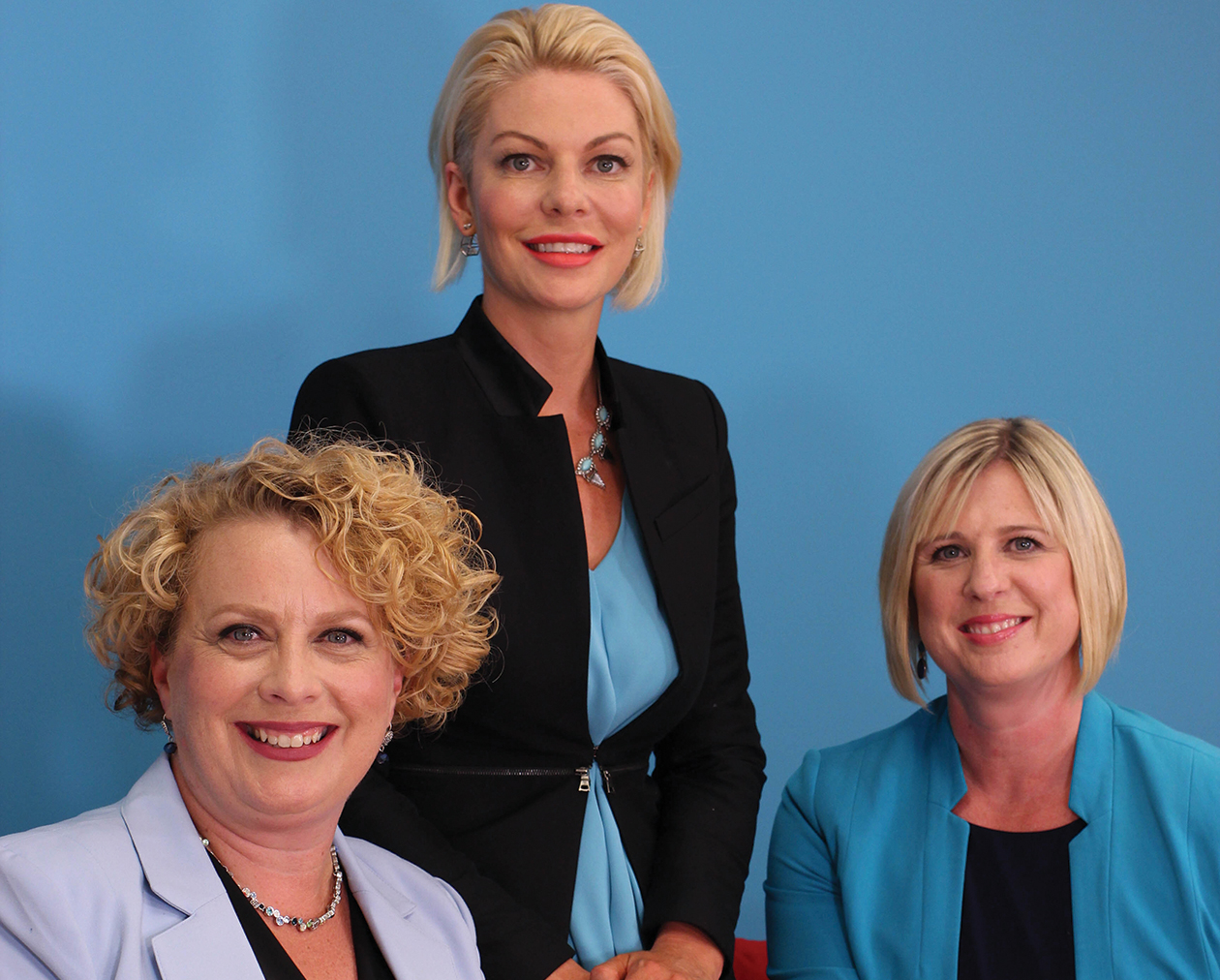 Nicole Sahin, Debbie Millin & Nancy Cremins
Globalization Partners C-Suite
Boston, MA | 888-855-5328 | globalization-partners.com
Globalization Partners began as many companies do—with an idea: the best companies and brightest people should be able to seamlessly collaborate, without regard to jurisdiction, but companies need more support to expand globally. Founded by Nicole Sahin in 2012, the company found itself at number six on the Inc. 5000 list of top private companies in 2016. Sahin's once-small operation has blossomed into a company with over 80 employees spanning five continents, and has grown in profitability 1,616 percent since 2014 and in headcount by 415 percent in one year. "We are redefining the way companies expand around the world," says Sahin. "Our goal has always been to make international workforce expansion seamless. I'm proud to say that our platform is helping companies achieve their goals faster than they could have imagined."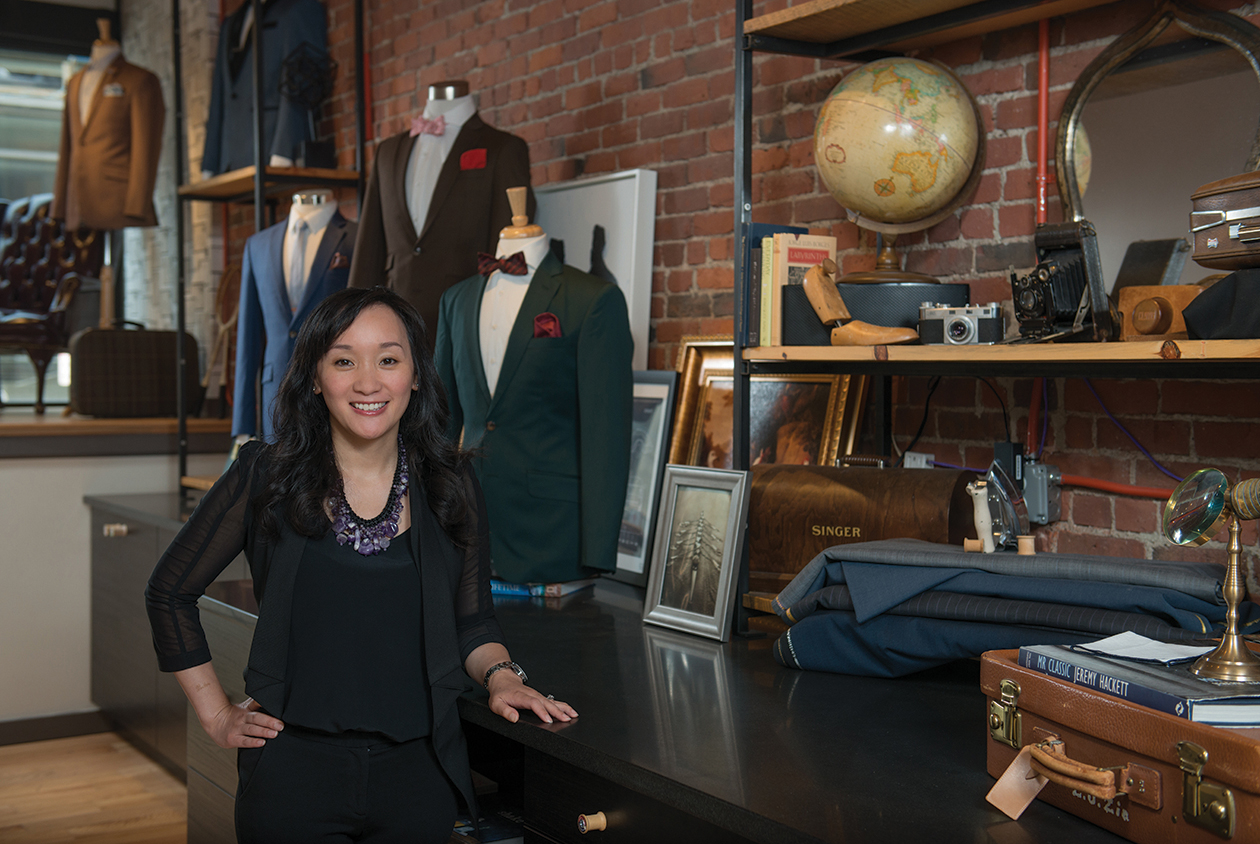 Samantha Shih
9Tailors
Boston, MA | 617-286-6135 | 9tailors.com
When Samantha Shih launched 9Tailors in 2008, Boston only had a handful of local menswear stores, and even fewer specializing in custom suiting and shirting. She and her team built out a 1,500-square-foot loft in the Leather District, a men's lounge complete with good beats and a bar. "How our clients use and wear their garments are always top of mind. So, we are constantly innovating, thinking of new ways to bring these designs to life," says Shih. "But good suiting and shirting have been our mainstay."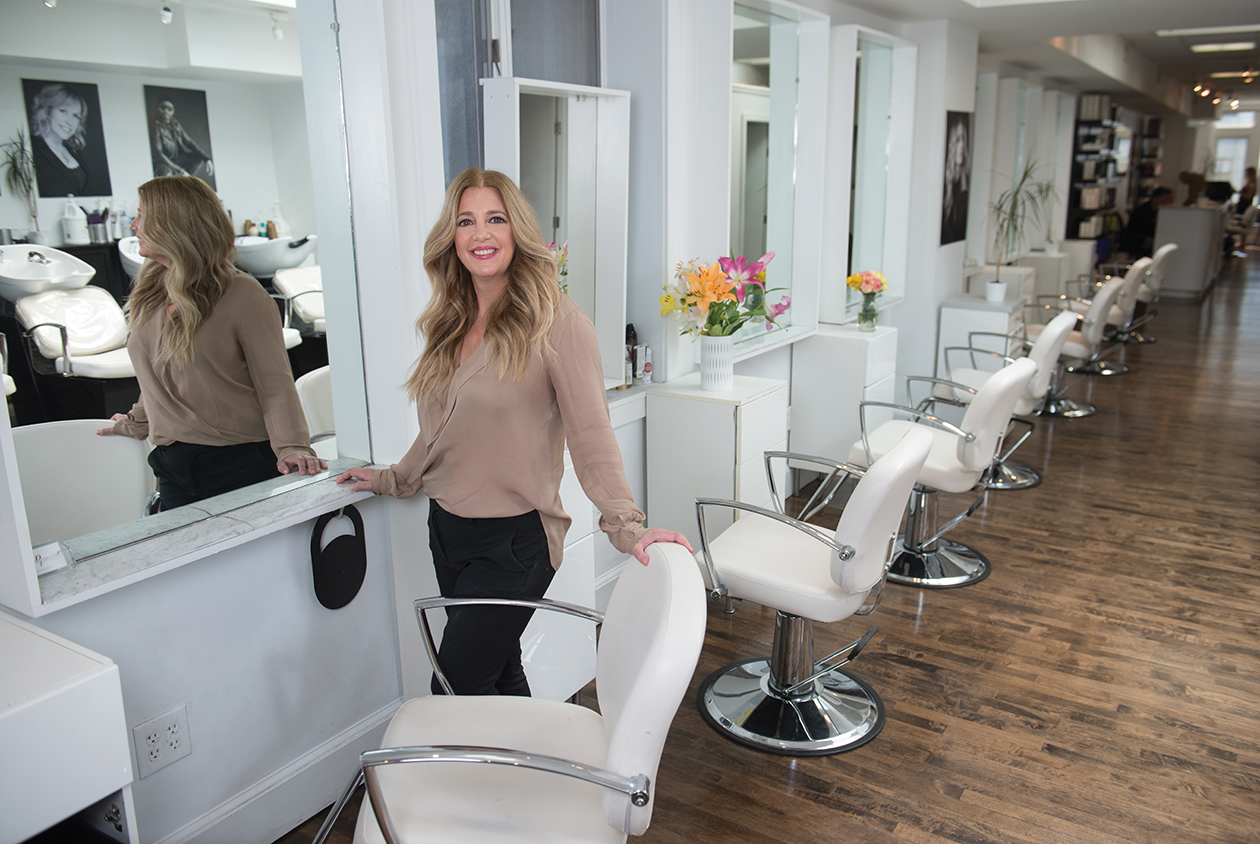 Patrice Vinci
Patrice Vinci Salon
Boston, MA | 627-267-1900 | patricevinci.com
Patrice Vinci comes from a family of hardworking, trailblazing women. Vinci's grandmother sent her to hairdressing school and encouraged her to do what she loved, while her aunt Rosemarie Mugherini has owned a hair salon in her hometown of Everett for 57 years. The Patrice Vinci Salon is celebrating its 10-year anniversary, winning five Best of Boston awards for hair color and balayage. Vinci thanks her support system of family and friends and her team for the salon's success. "We're home to some of the most talented stylists in the city," says Vinci.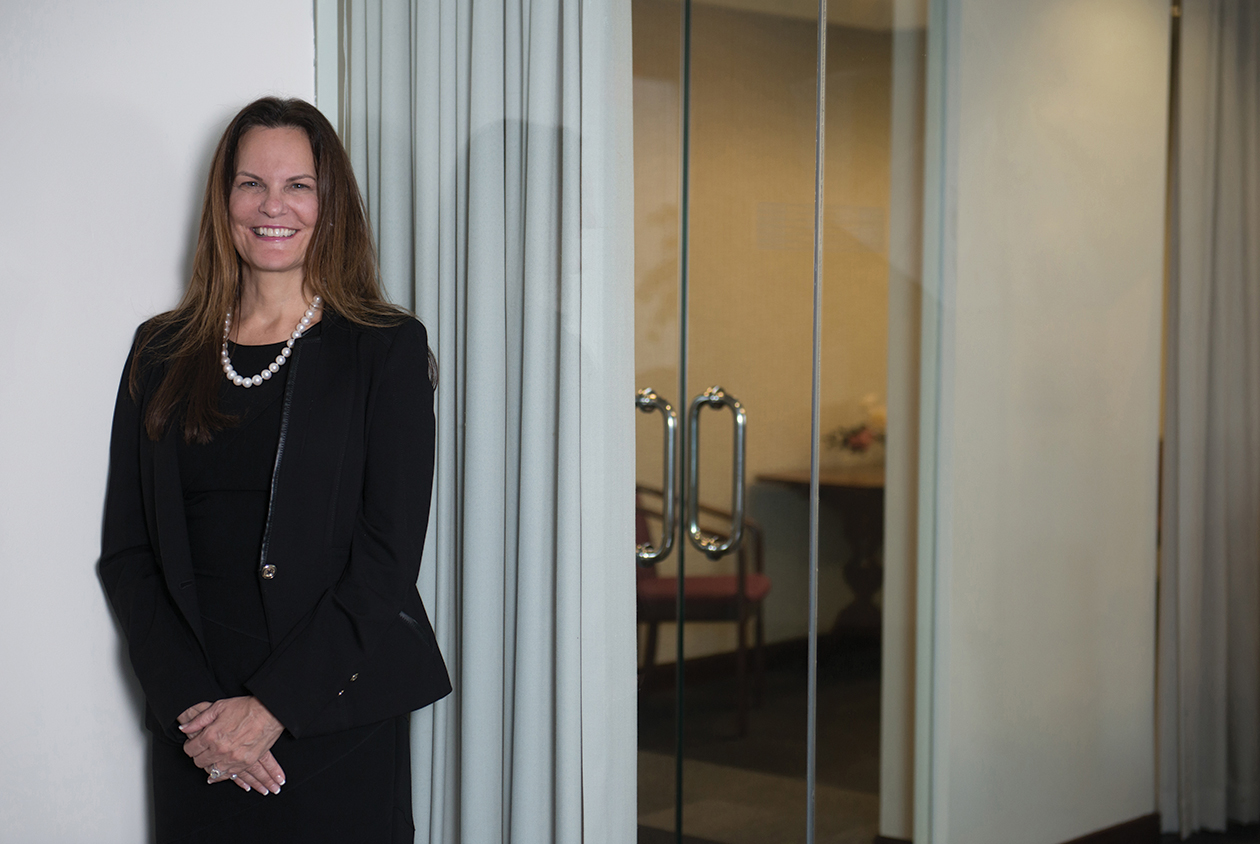 Marcia S. Wagner
The Wagner Law Group
Boston, MA | 617-357-5200 | wagnerlawgroup.com
Marcia Wagner knew early in her career that she wanted to create a boutique law firm focused on ERISA, employee benefits and executive compensation. She founded The Wagner Law Group 22 years ago and it has since expanded its areas of practice to include human resources, labor and employment, litigation, trust and estates, immigration, municipal, and family law. "I believed excellent work, loyalty, and diligence would create a fulfilling career," says Wagner, a mother of four who draws inspiration from her children, "I am happy to say that I was right."
Julie Walker
Cramer
Norwood, MA | 781-278-2300 | cramer.com
Four decades ago, Julie Walker's father, Tom Martin, was working for Cramer Electronics where he saw firsthand how the world of video technology was rapidly developing. With a small business loan, Tom acquired the video division and naming rights, and in 1982, Cramer Productions was born. From their roots in local video production, they've grown into a global agency leader. Today, they partner with leading B2B and healthcare brands, such as IBM, Sanofi Genzyme, Siemens, and UPS, to produce events and experiential marketing. After spending 10 years becoming an expert in the healthcare field as a registered nurse, Walker decided to join the family business. As a partner at Cramer, Walker combines both of her passions—healthcare and marketing—in a hands-on way, creating unforgettable experiences for her clients. Walker is also thankful for the opportunity to work side-by-side with five of her six brothers at the family business. "I am constantly asked, 'Do you all get along?' The answer is yes," Walker says. "Our parents have grounded us in what is important—family. We each play a role in the success of Cramer alongside all of our beloved Cramer team members."
Pick up your copy of the October 2018 issue for the print edition of this special section.
This is a paid partnership between Boston Magazine and Boston Magazine's City/Studio
---