How to Feel and Look Your Best Self For Summer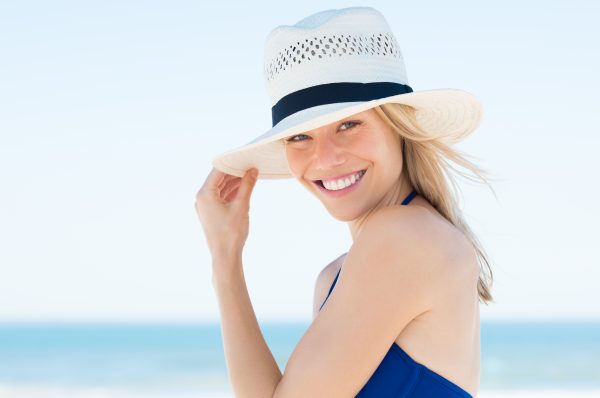 Summertime is finally here, and with summer comes beach days, no-makeup days, and special occasions. This is the time when you wake up and decide to change something about yourself: some pesky cellulite, squinty wrinkles, thinning hair, yellowing teeth, or another attribute that does not make you happy. Luckily for potential patients, there are more available treatments than ever, all of which are rising in popularity with each year.
The amount of surgical and nonsurgical procedures in 2016 saw a 10.5 percent increase since the 12.8 million the American Society for Aesthetic Plastic Surgery (ASAPS) reported in 2015. Of the surgical procedures, the two with the highest increase were fat transfers—to the breast and to the face—seeing a 41 percent and 17 percent rise, respectively. Also popular was the butt lift, up 21 percent, which demonstrates that more patients are going for easier procedures than ever before.
If you're looking to add a little extra "oomph" to your look this summer, check out the advice from some local experts in the following areas:
Non-surgical procedures and laser treatments

Injectables and facial treatments
Who's getting work done and why?
Resource Directory:
Dr. Anna M. Berik at Newton Dental Associates
newtondentalassociates.com
617.965.0060
Brendon Chiou, DMD
newtondentalgroup.com
617.332.3100
Jeannie Chung Plastic Surgery & Skin Rejuvenation
drjeanniechung.com
781.235.3223
Sean Doherty, MD, FACS
seandohertymd.com
617.450.0070
teethbydrted.com
617.244.4871
Dr. Ryne Johnson at Newton Wellesley Dental Partners
newtonwellesleydentalpartners.com
617.965.1225
North Shore & Brookline Endodontics
nsbendo.com
978.532.0500
RN Esthetics
rnestheticsandlaser.com
781.587.1403
Rosy Sandhu, MD at Neem Medical Spa
neemmedicalspa.com
617.623.0504
Raffi Der Sarkissian, MD, FACS at Boston Facial Plastic Surgery
bostonfacialplastics.com
617.472.3137
Suisse Natural Hair Salon
suissesalon.com
617.244.9414
Warshauer and Santamaria
backbaybostondentist.com
617.437.1520
This post is a sponsored collaboration between City Studio and Boston magazine's advertising department.
---