From Lavish Flower Shows to Halloween Festivities, Here's The Exciting Free Entertainment Coming to Boston This Season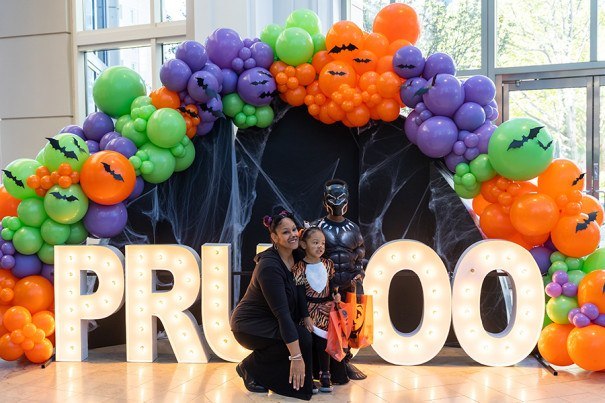 When it's fall in Boston, there's something refreshing in the air that makes us want to hit the town before we hunker down for the winter. Especially if we find a fun event for the whole family, or a lavish art display to transport us to a different place, we're marking our calendars. And right now, it's about that time.
Prudential Center hosts events like this throughout each year that we and our loved ones look forward to. But this year, it's even better—they're returning with the smash-hit family Halloween day, PruBoo, but they're also bringing the stunning global sensation Fleurs de Villes VOYAGE flower show, which will offer an incredible opportunity for entertainment that showcases both global and local culture. Here's everything you need to know about both events.
PruBoo
PruBoo has been delighting Boston families since 1994—and it's returning this 29th year on October 29 from 11a.m. to 1 p.m. The long-standing Halloween tradition invites Boston families to try out their Halloween costumes before the big day and come to the heart of the city for an afternoon of free festive fun and entertainment.
Children will have the opportunity to trick-or-treat in their costumes at more than 50 participating stores. They can also participate in pumpkin decorating and have their faces painted to bring their costume to life—talk about a photo opportunity.
Professional magician Robert Clarke, who has been performing in Boston for more than 30 years, will take Huntington to wow the crowd with his spooky, kid-friendly set. Vanessa Trien and the Jumping Monkeys will also play some tunes that the kids will love in the South Garden.
Plus, as is tradition, PruBoo is raising funds for a good cause: Visitors are encouraged to donate $5 to receive a Prudential Center trick-or-treat bag. All proceeds from the trick-or-treat bags will go directly to The Pru's nonprofit partner FARE, Food Allergy Research & Education, who support new developments in allergy therapies and work towards effective treatments.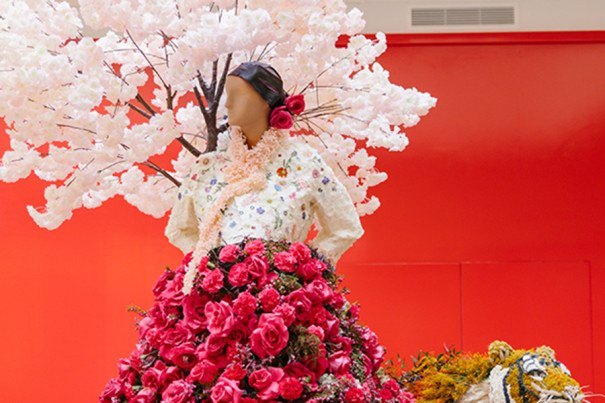 Fleurs de Villes VOYAGE
Bostonians looking for the perfect stop on a dynamic, colorful evening or day out: Look no further than the extravagant, experiential event Fleurs de Villes VOYAGE. For the first time ever, the world-famous flower show is coming to Boston from November 2 to 6, showcasing 16 floral works of art including their iconic mannequins pictured above. They're coming to U.S. locations like Miami, Los Angeles, Chicago, and New York—and Boston, of course—after shows in Edinburgh, Vancouver, and Toronto.
"Fleurs de Villes pops up in cities around the world, connecting communities through floral storytelling and showcasing local floral artistry," says Karen Marshall, co-founder of Fleurs de Villes. The displays at Fleurs de Villes VOYAGE will transport you by representing iconic monuments, diverse traditions, and fashion from cities around the world—but they'll be made by Boston florists, whose names will be displayed at the show. Florists are tasked with designing and weaving a 100 percent organic garment of florals that they will drape on a mannequin, finding creative ways to add water sources and keep the flowers fresh all weekend long.
Spectators are encouraged to vote for their favorite display when they visit the show, which will give you the opportunity to take in culture from around the world while marveling at stunning local craftsmanship. "Don't miss this feast of cultural storytelling, bringing the world together through flowers like never before," Marshall says.
Fleurs de Villes VOYAGE is also free to attend, and both Prudential Center events mark the exciting start of a fall and winter season full of events for you and yours to enjoy. Stay tuned for their upcoming holiday events.
Japan
South Korea
Madagascar
Italy
India
This is a paid partnership between Prudential Center and Boston Magazine
---