Travel
Hawaiian Vacation: The Ultimate Family Getaway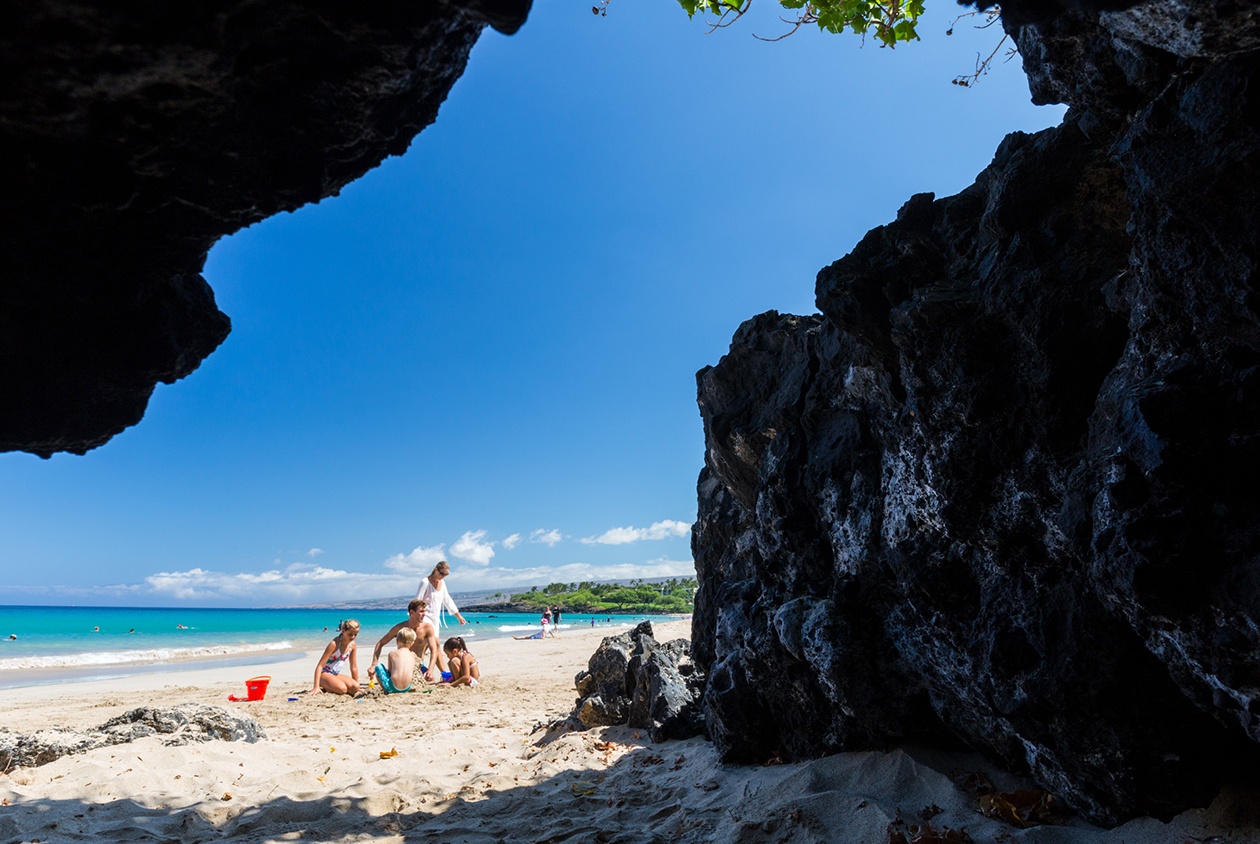 Hawaii's diverse islands each offer unique activities, outdoor adventures, delectable island flavors, and cultural experiences that are sure to delight the entire family. Moms and dads, youngsters, grandparents, and even the hardest-to-please tween are sure to create fond memories of their time in the islands. Learn to surf in the crystal blue Pacific, hike through hidden craters, go flumin' through historic plantation waterways, or visit one of Hawaii's many farmers' markets and taste the delicate flavors of freshly picked tropical fruits. With so many things to do and see, your Hawaii vacation will be one the whole family will remember for a lifetime. 
Go on a field trip
A chain of tropical islands nestled in the middle of the Pacific Ocean, Hawaii has a concentrated biosphere perfect for learning about the wonders of nature and sustainability. For every kid who created an erupting volcano for a science project, a hike through Hawaii Volcanoes National Park is a must. Friendly park rangers share about the legends of the land and the history of the volcanoes. Steaming bluffs, sulfur banks, massive craters, and hardened lava flows reflect the ever-changing life of the volcanoes. The park is home to some of the most unique geologic landscapes in the world, and the surrounding jungle-like forests are filled with tropical flora and indigenous wildlife. While touring the island you might see the summit of Mauna Kea at 13,804 feet dusted with snow in the winter while it's still 80 degrees at the beach. The diversity of climates on the island is like no other place on earth.
On all the islands, the ideal temperature of the ocean makes for a fun playground teeming with colorful marine life. Hawaiian green sea turtles can be seen cruising through the ocean or basking on the shores. There are more than 400 threatened or endangered species in Hawaii, so there's always something new to see. Enjoy their beauty and take plenty of photos, but never disturb the wildlife.
Tropical orchid and botanical gardens attract photographers, gardeners, and scientists from around the world. Learn about the indigenous plants of Hawaii and their uses in Hawaiian culture.
Expand your horizons
Hawaii's welcoming spirit of aloha and blend of multiple cultures is ever present in the wide array of island cuisine. A popular treat anytime of day is a warm malasada—a deliciously sweet Portuguese-style doughnut. Farmers' markets and local venues offer manapua (steamed or baked meat-filled buns) kalua pig (a flavorful version of pulled pork) and island-grown lilikoi, dragon fruit, star fruit, lychee, and, of course, freshly picked pineapple. Island luau offering a taste of Hawaiian foods and Paniolo (Hawaiian Cowboy) barbecues all make for fun family times.
Play outside
The towering cliffs, jungles, and waterfalls on the island of Kauai will entice the whole family. Join a tour of the film shoot locations of some of their (and your) favorite movies—including Jurassic Park, Pirates of the Caribbean, and Avatar. On Oahu, you'll enjoy sandy white beaches and tide pools where kids (keiki) can snorkel under the watchful eye of lifeguards and parents. It's always best to check with your local guides for suggestions on the best beaches for your family. Dinner cruises and sunset sails are available on all the islands and offer a gathering spot for families to share their adventures of the day under a starlit sky.
Cultural activities are an interactive family affair and a wonderful way to have hands-on experiences. Learn to sew a floral lei, weave coconut fronds, dance the hula, play a ukulele, or just relax under the shade of a palm tree.
Take time to relax
Hawaii is the ultimate destination for learning how to slow down, relax, and spend time with your family (ohana), whether that's an afternoon snorkel sail up the coast of Maui, or enjoying the evening breezes from a beachside hammock at one of Hawaii's many stunning resorts.
Pick up the April 2019 issue of the magazine for the print edition of this special section. 
This is a paid partnership between Boston Magazine and Boston Magazine's City/Studio
---