The Best is Yet to Come: A Guide to Aging Well
We all age, so why not do it gracefully? In this issue of Guide to Aging Well, you'll learn about how some of our local senior living facilities stepped up to keep residents active, safe, and even having fun (happy hour delivery, anyone?) during unprecedented times. You'll also get tips for upcoming lectures and events you can tune into from your couch, perhaps while gathering virtually with family and friends. After all, a brain you use is a brain that stays sharp. Finally, you'll learn of procedures that can help build your confidence at any age. While the past year hasn't been what any of us expected, it's taught us to embrace the time we do have. Let's get started.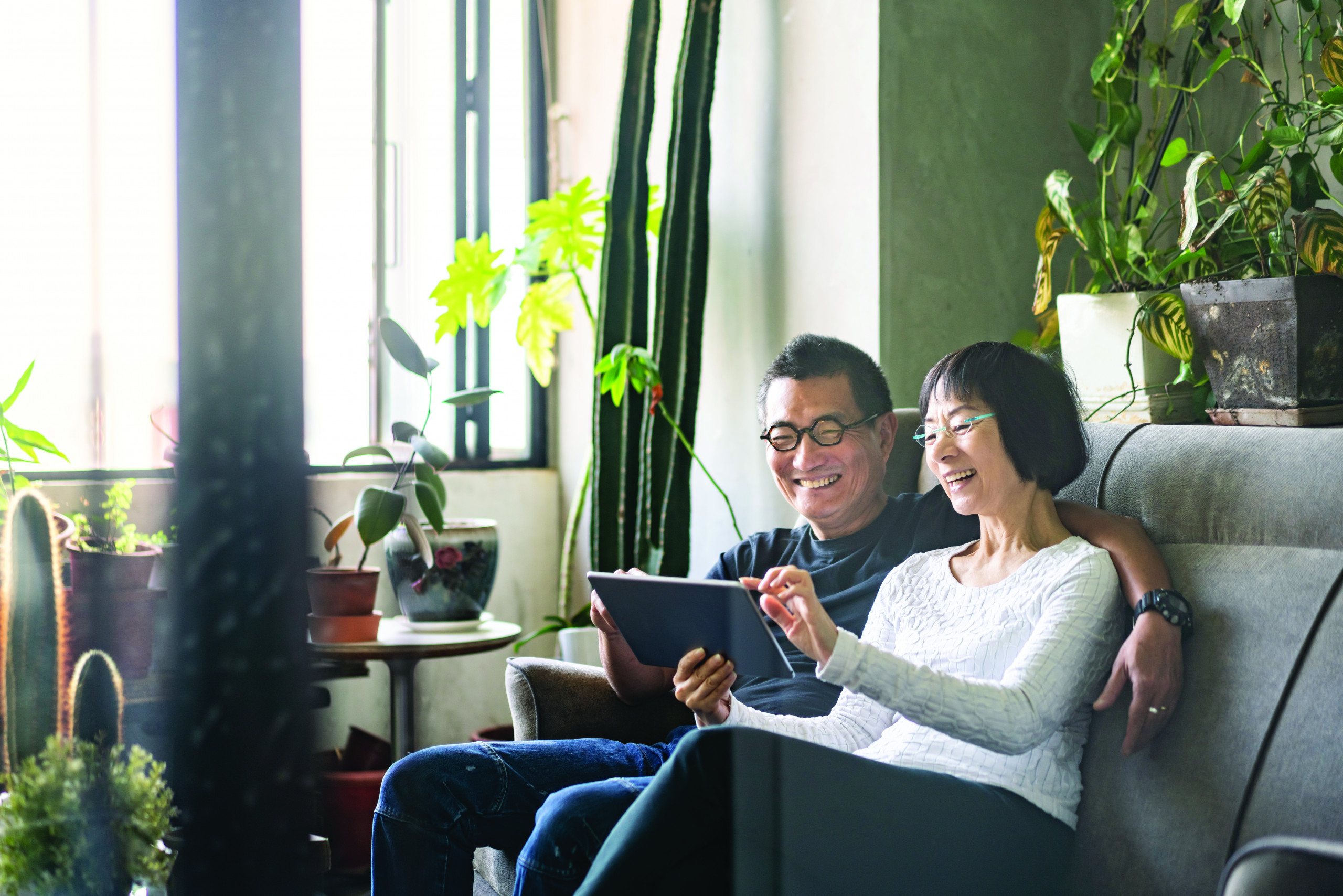 Remote Learning Isn't Just for Kids
Six virtual events in Boston to keep your brain stimulated this spring
Boston organizations are showing us how many ways there are to learn and keep our minds in shape, all from the safety of our homes. From Tai Chi to nightly cooking classes to Boston themed history lectures, there is truly something to satisfy all your curiosities and cravings. Here's how to take advantage of what six Boston institutions have to offer this season.
Take a Free Virtual Tour of the Otis House Museum
Although Otis House is closed to visitors, you can take an extensive tour of the last surviving mansion in Bowdoin Square from your couch while learning about its history. The 360-tour feature is so lifelike, it'll actually feel like you're walking on all those extravagant carpets. otis.house | Available 24/7 through June
Cook All the Cuisines With Cambridge Center for Adult Education's Food and Wine Classes
Macarons. Dumplings. Pasta. Empanadas. Cocktails. You name it, CCAE is teaching it. Their calendar of cooking classes is crammed with an impressive variety of foods and fares, each class taught by a skilled culinary professional who will help you make your kitchen smell better than it ever has. ccae.org/food-wine-class-calendar | Most evenings through June
Expand Your Mind With the Museum of Science
The Museum of Science is holding three unique lectures this season. For Blackhole enthusiasts: "The Event Horizon Telescope: Exploring the Cosmic Unknown Through Global Collaboration" on May 12. For your dark humor medical drama sweet spot: "The Lady's Handbook for Her Mysterious Illness" on May 19. And finally, because it probably doesn't get more wonderful than this: "From the Mic to the Glass: A Sensory Experience of Music, Wine, and Mindfulness" on May 20. mos.org/explore | Ongoing
Attend an Online Lecture Put On By Boston Public Library
Join Boston archaeologist Joe Bagley for his talk on Boston's oldest buildings and where to find them, and then take your own walking tour to see them for yourself. Or, join genealogist Lori Lyn Price for an overview of disease and epidemics in New England to learn how the coronavirus is hardly the first pandemic our region has faced. Register ahead of time to receive a Zoom link via email. bpl.bibliocommons.com/events | Ongoing
Have a Mental Health Day With KTD Wellness' Navigating Change Workshop
Change can be scary and uncomfortable, and we've all experienced a lot of it this past year. Thankfully, KTD wellness is offering a Navigating Change Workshop that will help you understand the dynamics of change in your brain and walk you through Neurosculpting meditations to help you exercise your change-confronting muscles. ktdwellness.com/classes1 | May 11, Noon
Relax Your Mind and Body By Learning Tai Chi Over Zoom
The Loring Greenough House will teach you how to connect with your body's energy and life with a series of simple Tai Chi movements, focusing on standing and breathing to unite your mind and body and relieve stress. loring-greenough.org | April 25th 10:30-11:30 a.m.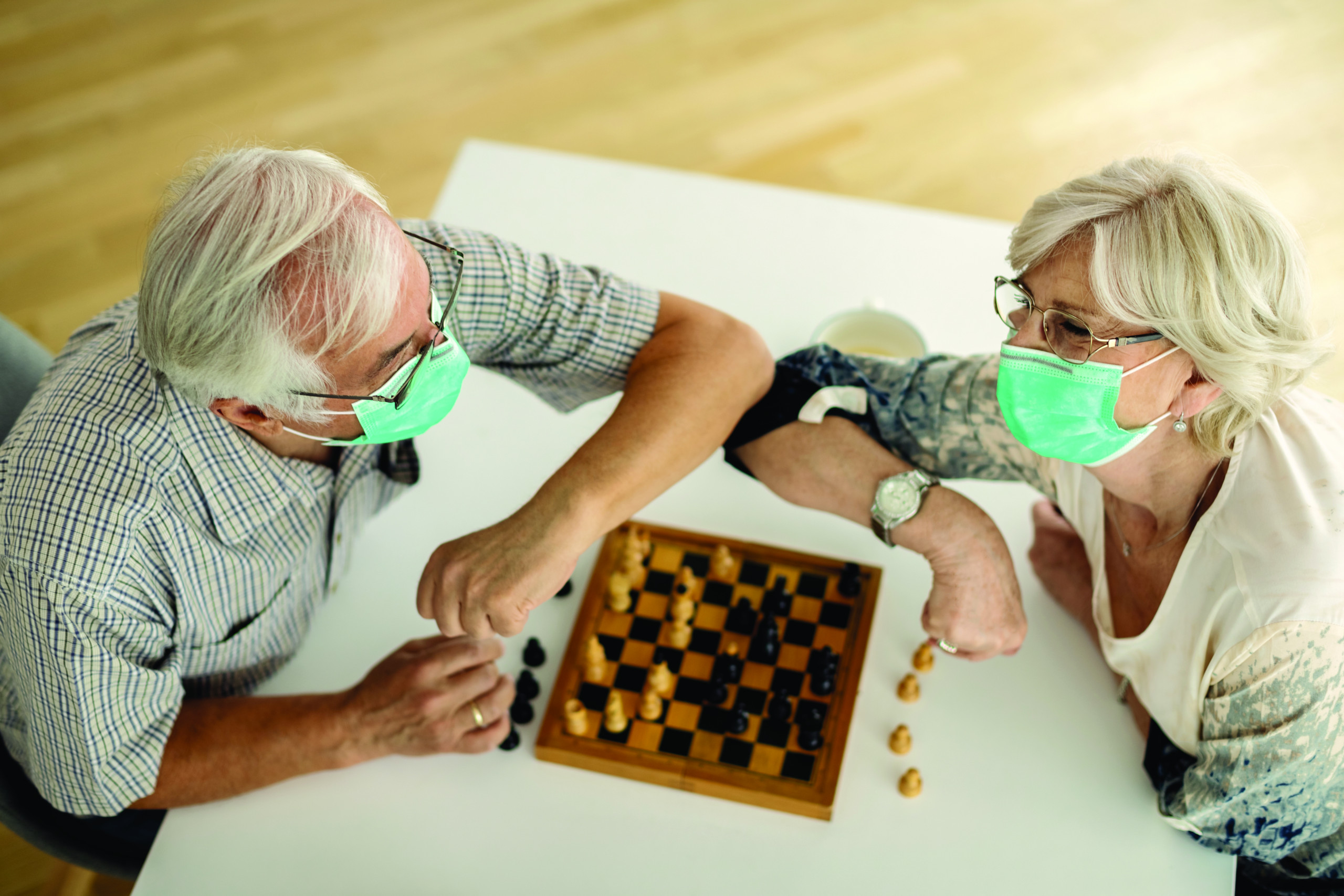 Staying Connected While Staying Apart
From courtyard concerts to in-room personal happy hours, here's how Boston senior living facilities have kept residents active, happy, and connected.
Seniors, one of the populations most at risk of complications from COVID-19, can also be most negatively impacted by lockdowns and shelter-in-place orders. Staying active and social helps older adults stay sharp and healthy, but being alienated from family and friends in the retirement years has been hard on many. With some quick thinking, however, Boston-area senior living facilities have been quick to combat this by keeping residents engaged through virtual, socially distanced, or private activities—as well as utilizing technology to help residents stay connected to their families.
"During this time our community has come together like never before," said Leslie Rappaport-Atlas, the lifestyle coordinator at Avenu of Natick, a 62-plus active adult apartment community. "Nobody is alone here—we all have each other and that's made a big difference during a time when social isolation is a huge concern. I've watched our residents connect in such kind and generous ways such as making hand-sewn fabric masks for each other and dropping off home-made muffins for breakfast."
One of the most popular new activities Avenu started during COVID-19 is its courtyard concert series, which included an Irish fiddle concert and a piano happy hour. They've also expanded the social calendar to include virtual Zoom events and small-group classes—some even led by residents themselves—on topics such as organic gardening and tie-dyeing. Avenu has also tried to support local restaurants through themed dinner-to-your-door nights. Earlier this year, they brought in dinner from Imperial China in Framingham for a Chinese New Year celebration.
While some seniors were new to video technology before COVID-19, many senior living facilities have found that residents have quickly embraced the tool. Joanna Cormac Burt, COO at EPOCH Senior Living in Waltham, says that through a whole host of virtual activities—from fitness classes to lectures to live cooking demonstrations—residents have kept up a dynamic lifestyle throughout the coronavirus pandemic.
EPOCH was also quick to bring the fun outdoors for socially distanced gatherings with live entertainment, musicians, and even visits from food trucks. To keep up with one of the residents' favorite activities—happy hour—the team created "happy hour on the go" and delivered delicious, chef-prepared appetizers, desserts, and libations right to residents' doors.
"All of the teams at our EPOCH Senior Living communities have truly gone above and beyond to instill a sense of confidence and security—and as much normalcy as possible—to the lives of our residents during this unprecedented time," Cormac Burt says. "Many residents and families reached out to us with kind words of appreciation and thanks to the community teams for all that they've done."
Not Just a Pretty Smile
Teeth straightening isn't only about creating a smile you love. Here are three ways straightened teeth can boost your health.
We all know straighter teeth can lead to a confidence boost, but they can also boost your gum health and dental hygiene. According to local expert Dr. Anna Berik, owner of Newton Dental Associates, accelerated orthodontic treatments and discrete options like Invisalign braces are a game-changer for adults by making the process faster and easier than ever before. "I can give my patients the smile they have always dreamed of in far less time," Berik says. Here are a few of the health benefits of teeth straitening.
Reduced Jaw Pain
Headaches, earaches, and neck pain are just a few problems caused by crowded teeth putting extra pressure on your gums and jaw. Straightening your teeth can help you achieve proper jaw alignment, relaxing your muscles and preventing clenching and/or teeth grinding. Straight teeth also make chewing easier and more comfortable.
Healthier Gums
Red and swollen gums are often a direct result of teeth that are too crowded or spaced out, making it difficult for your teeth to adhere to your gums properly. Crooked teeth have also been linked to periodontal disease, a serious but preventable gum infection. Straightening your teeth can be one of your best defenses against the disease and leave you with pink, healthy gums.
More Effective Teeth Cleaning
Hidden pockets created by crooked or over-crowded teeth can be difficult to reach with your brush, leaving them susceptible to multiplying bacteria. Straight teeth are a breeze to clean because they leave more room for the bristles to get between your teeth. That means healthier gums, fewer cavities, and overall better oral hygiene.
Resource Guide
Avenu at Natick
Natick, MA | 508-315-6450
avenunatick.com
Facebook | Instagram
Avenu offers high-end rental homes and the best of community living to residents 62 years and older. Enjoy spacious apartments, abundant amenities, and robust activities perfect for active seniors.
Edgewood Lifecare & The Baldwin
978-738-6401 | edgewoodrc.com
603-413-0835 | thebaldwinnh.org
Edgewood—the Merrimack Valley's only LifeCare community—and Baldwin—a new community in Londonderry, NH—are known for their empowering, enriching cultures in which neighbors quickly become friends.
Newton Dental Associates
Newton, MA | 617-965-0060
newtondentalassociates.com
Facebook
Newton Dental Associates is an award-winning, multi-specialty, cosmetic and family practice owned by Dr. Anna Berik, Boston's premier cosmetic dentist. Their specialists offer a wide range of services, from preventative care and oral surgery to restorative dentistry.
Waterstone Senior Living
Boston, Wellesley & Lexington, MA
781-684-9286
discoverwaterstoneliving.com
Facebook
Waterstone offers a luxurious lifestyle for seniors 62 and over. Enjoy a spacious, well-appointed apartment, stunning common areas, fabulous amenities, supportive care services, and anytime dining with farm-to-table cuisine.
This is a paid partnership between Boston Magazine and Boston Magazine
---