High-tech nails, summer glows and other spa-tacular treatments you need to know about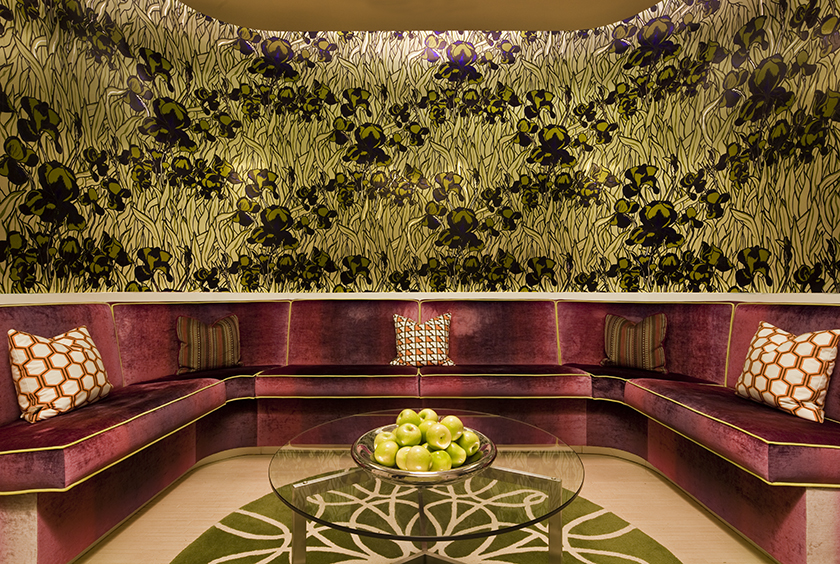 Nothing short of spa-tacular, the true blue Bliss Spa in the posh W Boston hotel is a state-of-the-art tension-fighting facility. A maze of hallways and 20-foot floor-to-ceiling windows overlooking the Theater District, it brings you to a higher state of happy as a massage, beauty treatment and facial mecca.
The spa recently got its own rejuvenating beauty treatment, at the skilled hands of Anisa Romero Art + Design, a New York City designer known for her holistic approach to interior style."
Think brilliant pops of shimmering gold and electric blue, Discocó pendant lights by Marset from Barcelona, Spain, and Bliss's signature wall of mirrored bubbles.
The heavenly experience begins right away upon arrival. On its way over from Italy and being installed as one of the last renovation details, guests will soon be greeted at the newly revamped reception area by a giant cloud-inspired lighting called Nuvola designed by Mario Bellini. And the spa experience to follow after check-in is equally as breathtaking.
High-Tech Tips
The new high-tech nail lounge boasts four manicure/pedicure stations, each with a personal iPad for checking email, surfing, or watching your favorite movies on Netflix, ITunes, and Crackle. And there are no worries about bothering your fellow pampered pals. You'll be given a pair of Beats by Dre wireless headphones. The lounge redesign also allows for same-chair manis/pedis, so you never have to hit pause to leave your comfy spot between services.
Getting Steamy
Completely redone with new décor, fixtures, tiles and stronger steam systems, the renovated men's and women's lounges are dramatic with rich velvet couches and plush pillows for pre- and aprés-treatment extravagance. Step into the newly designed eucalyptus steam showers, a half steam room half shower experience that adds an invigorating boost of essential oil into the air. Bonus: seasonal allergies don't stand a chance once you set one foot inside this steamy escape.
Summer Glow
Boston's only spa that offers this celebrity cult favorite, Bliss now proudly has Infinity Sun airbrush tanning. One of the most state-of-the-art self tanning systems available, the formula is made with all natural ingredients like sugar and is hand-sprayed on for a safe and glowing alternative to the harmful sun's rays. If simple bronze beauty isn't enough, you can also pamper your skin with add-ons including a PH balance spray, shimmer hydration and anti-aging for a truly customized tan. And no more sticky after-glow. The same gun that applies the mist dries your skin so you leave ready to show off your new shade.
A Quick Trick
Known around town as a leader in quick and painless waxing (the trick is in their hard wax, expert technique and pre-wax oil), Bliss gives their popular waxing services its own special treatment with the new QuickBliss Wax Room. Dedicated to only on-the-go hair removal, this efficient room gets you in and out in a blink.
Consider something old, something new, but all of it blue—several of Bliss's signature treatments remain in place, including comfy private lounges, the Triple Oxygen Facial, the popular Blissage 75 massage, and No Zit Sherlock treatment for clearing a few things up. And sweet teeth can still revel in Bliss's legendary brownie buffet.
With all this world-renowned pampering in a revamped and modern environment, some might call Bliss's new additions to their W Hotel location wicked "spa"-some.
---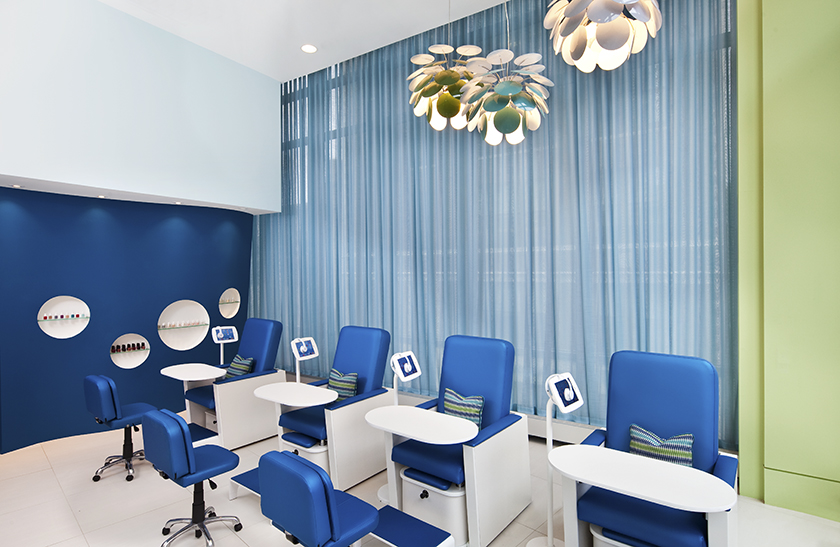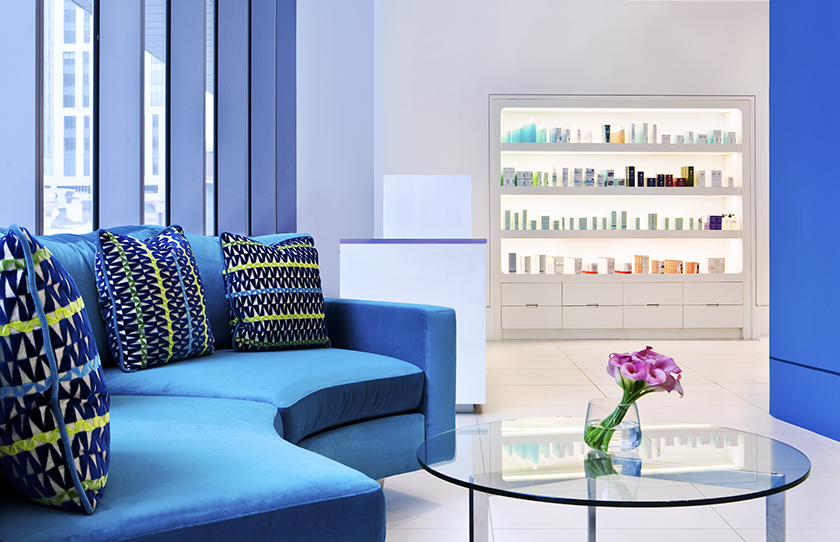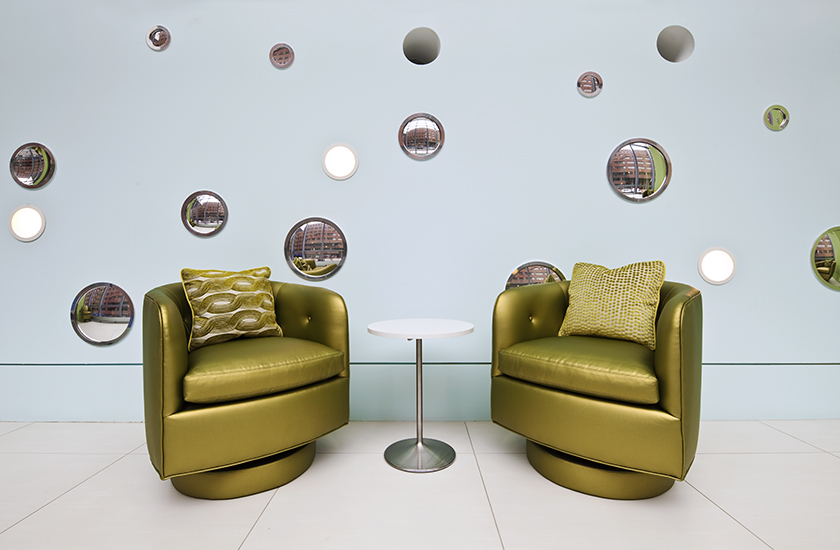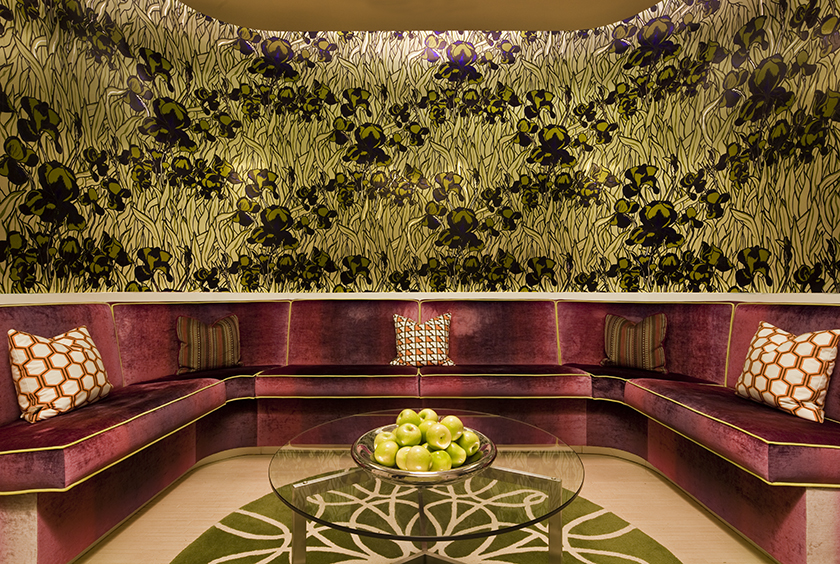 This is a paid partnership between W Boston and Boston Magazine's City/Studio
---