Eat Healthier This Holiday Season With These Grocery Shopping and Meal Prepping Tips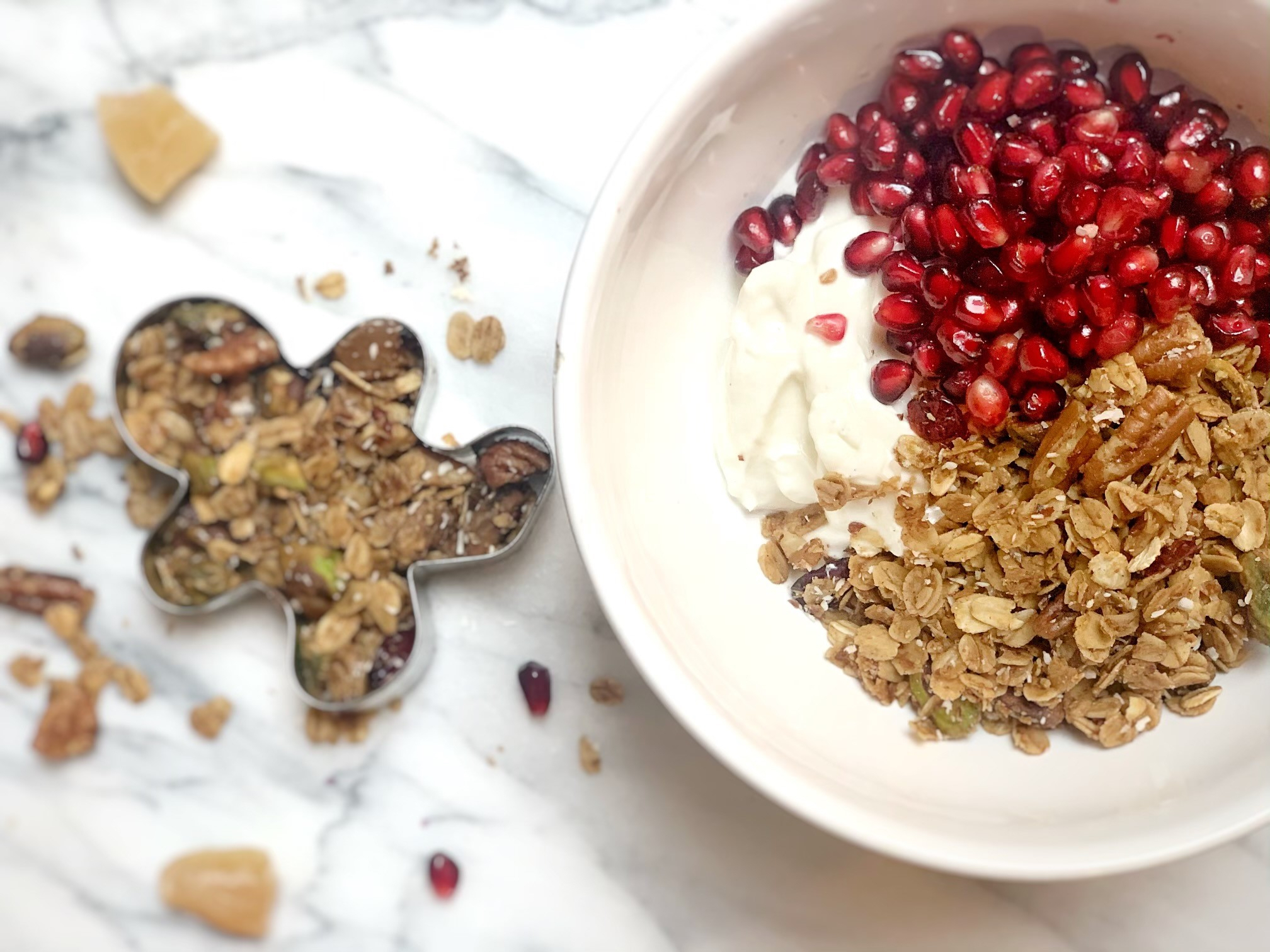 Grocery shopping and eating well can cause stress for many people—pandemic or not. Cancer patients may especially worry that their nutrition status will fall short because of the need to limit trips outside their homes and the periodic shortages of familiar foods. The risk of COVID-19 is also higher in patients receiving treatment that compromises their immune system. This season, give your body the nutrition it needs by following these healthy grocery shopping and eating tips from Mass General Cancer Center.
Grocery shop smarter.
If you are a cancer patient, ask a caregiver or friend to go grocery shopping for you if possible. If you must go out, follow the Centers for Disease Control guidelines to protect yourself as best as possible.
Keep it simple, be flexible, and work with the ingredients that you have available to you. Buy larger bags of frequently used dry goods, such as rice, pasta, beans, nuts, and seeds. If you can't find your normal staple items, try something new like swapping farro for rice or tofu for chicken. Stock up on a few extra bags of frozen produce and protein options just in case you can't get to the store later on. And if you often feel fatigued, add easy-to-prepare snacks to your list such as nuts, seeds, trail mix, peanut butter with crackers, snack bars, and nutritional supplement drinks.
Follow this equation for balanced meals.
To prep healthy meals, start by picking a protein like canned fish, beans, lentils, tofu, nuts, seeds, nut butter, a scoop of protein powder, or frozen meat, poultry, or fish. Add some colorful plants, like frozen fruits or vegetables, or fresh produce. Complete the meal by adding a starch like potatoes or whole grains such as oats, farro, and brown rice. By adding the right building blocks to your grocery list, making a healthy meal is as easy as one, two, three.
Make vegetables the main portion of a dish, not just the garnish.
Load up on seasonal veggies that are popular during the holidays such as Brussels sprouts, broccoli, cauliflower, sweet potatoes, squash, and mushrooms. Add a squeeze of lemon to cooked veggies to up the flavor and limit the amount of salt you need. Try a whole grain- and legume-stuffed butternut squash, or roast a whole head of cauliflower with herbs and seasonings
Flavor your meals with herbs and spices.
Add liberal amounts of herbs and spices to your dishes to reduce the amount of salt, sugar, butter, and sauces usually needed to flavor meals, which drive up the calorie total. Rosemary, thyme, sage, garlic, cinnamon, ginger, nutmeg, clove, and citrus are all fantastic festive seasonings. You can also dress up everyday staples like oatmeal or granola with seasonal flavors.
Be mindful of the booze.
When making holiday cocktails, avoid sugary mixers and syrups. Use club soda to mix and garnish with fresh fruit for added flavor or keep it simple by sipping wine, light beer, clear liquor, champagne, or sparkling wine. Limit alcoholic beverages to no more than two drinks per day for men and one for women. (One drink is equivalent to 12 ounces beer, 5 ounces wine, or 1.5 ounces hard alcohol).
Don't skip meals leading up to a holiday dinner.
Skipping meals can leave you feeling famished by the time you sit down for your holiday meal. This can make it very difficult to practice mindful eating and usually leads to over-indulging. Instead, aim to have a balanced breakfast that includes both a lean protein and complex carbohydrates such as plain Greek yogurt with granola and fruit or a veggie omelet with whole-grain toast.
Don't make too much.
Large gatherings may not be in the cards this year for many due to COVID-19. So if you're unable to celebrate with your usual group, consider cutting your ingredients by half so that you don't make too much food. Or, if you still want to cook the same recipe, freeze half to have on hand for future meals.
Check out these additional food safety guidelines per CDC recommendations and shopping tips from Mass General Cancer Center, including a guide to safe grocery shopping during COVID. If you are currently being treated for cancer and you have concerns about your nutrition, ask your treatment team for a referral to Mass General Cancer Center Nutrition Services.
This is a paid partnership between Mass General Cancer Center and Boston Magazine's City/Studio
---