Challenges for This Builder? No Sweat!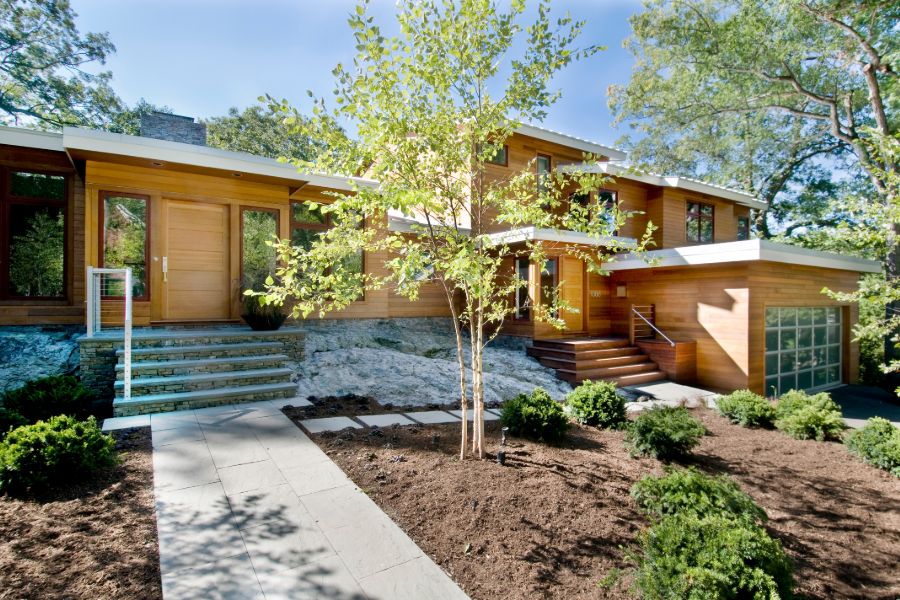 The location was phenomenal; a shady sanctuary nestled in the Newton Highlands. It was the perfect place for a picturesque home, except for one huge problem: a massive boulder buried deep in the ground. For years, the property sat available, the enormous rock deterring any potential builds. David Cohen, though, isn't one to back down from a challenge.
"Those unique kinds of problems jazz me up," says David, custom builder and owner of Hampden Design+Construction. "When a client asks me to do a cool, near-impossible project, instead of backing down, I say 'yep, I can build that.'"
David says that as a builder, the key to making a client's dream home a reality is being a good listener. Instead of periodic check-ins, David works hand-in-hand with the clients throughout the whole building and design process. In a method David jokes as being akin to dating, before any building happens, he sits down with his clients and has them outline their budget and vision to get a sense of what they want, and more importantly, what they don't want.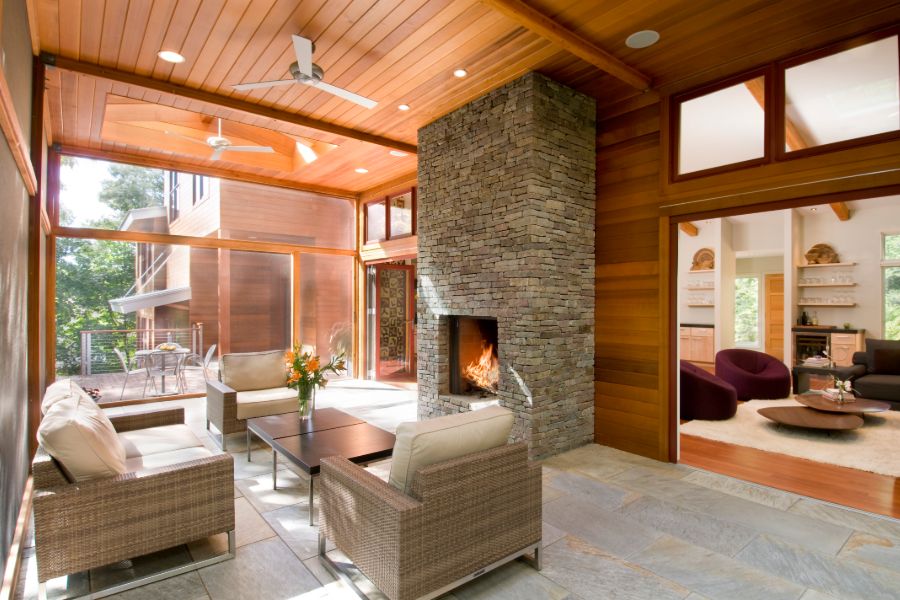 "Anyone can tell you what they like, which is why I ask my clients to show me pictures of things they don't like," David says. "If they say they don't like that paint color or that trim style, I can easily figure out what they do like and then guide the process to their ultimate vision."
Transparency and honesty in the building process are critical, and David understands the importance of what a home means for his clients and their families. "It's a place to create memories and should be built to last," David says. That's why he builds homes of exceeding quality and value that his clients are proud to own.
Having a good working relationship with a client was even more important during the boulder home's construction. An already challenging project became even more complicated because the client wanted a modern home with straight, symmetrical lines built directly into and on top of the rugged rock.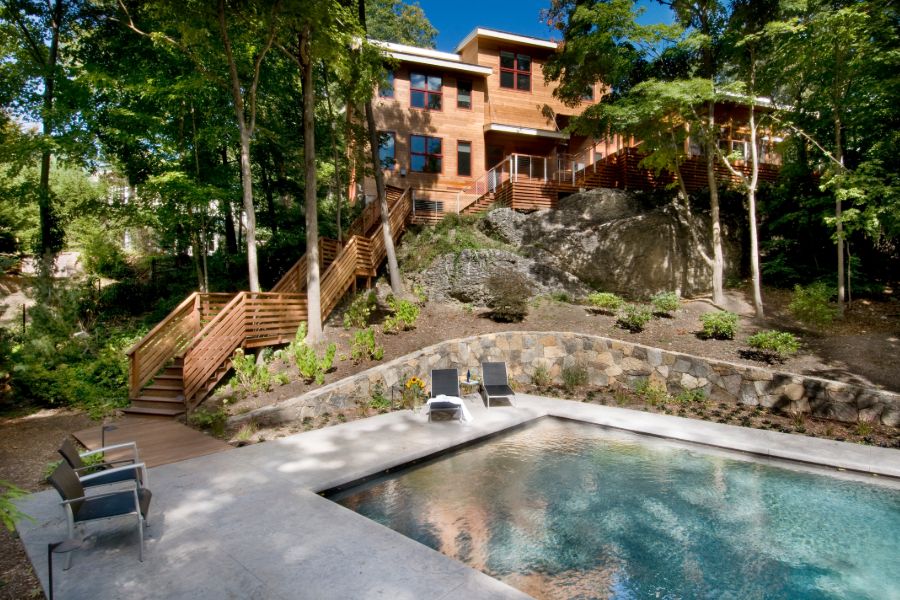 Since the boulder couldn't be removed, David and Richard Levey, RBL architect, decided to design and build the home around it. The process included chipping away parts of it and smoothing rough edges while incorporating other sections into the home's design. This is beautifully showcased in the stone entryway, where the ashy white rock greets visitors as they walk up to the front door. The built-in screen porch, which sits over the backside of the boulder, allows for an extension of the home in the warmer months.
Hampden Design + Construction's client-centric approach and extraordinary builds have earned the company plenty of accolades, including the title of "Best Custom Home Design/Build 2020" by Boston Home magazine. Yet, Cohen emphasizes that it's the lasting relationships with his clients, many of whom he now considers friends, that are worth far more than any awards or distinctions. As for what he considers a successful build, well, it's not about how he feels about the house, but how excited the client is to make it their home.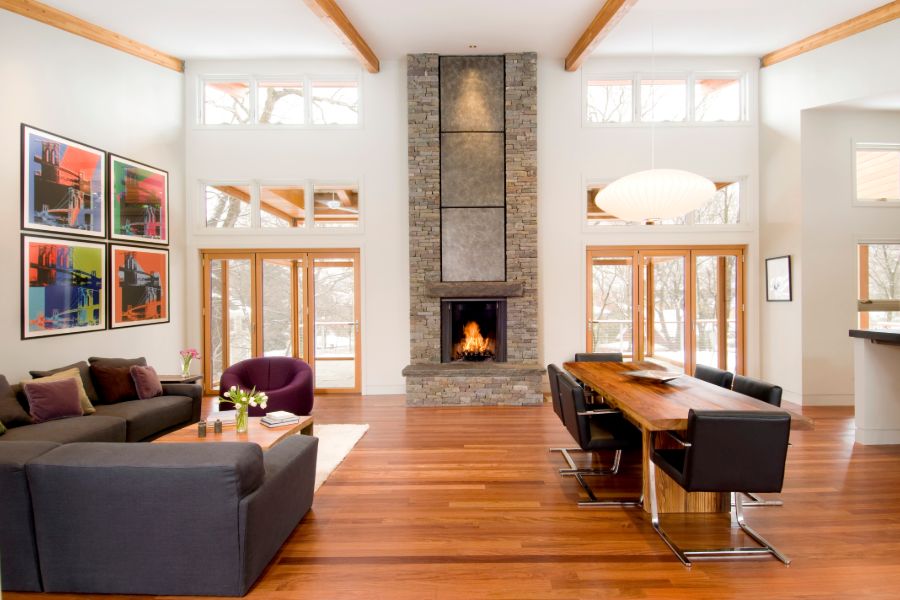 "I'm most proud when the client is just psyched," David says. "You can tell as a space starts to take shape. Clients will be eager for us to finish so they can finally move in. That's how I know we did a great job."
To learn more about partnering with David Cohen and the Hampden Design+Construction team to build your dream home, visit hampdendesign.com.
This is a paid partnership between Hampden Design+Construction and Boston Magazine's City/Studio
---