How to Make the Most of Cape Cod's Booming Craft Beverage Scene
Cape Cod may be best known for its breathtaking beaches, but a thriving craft beverage scene has rapidly become the preferred way to cool down after a long day soaking up the sun. From German-style Hefeweisens in Hyannis to Merlots in Truro, there's no shortage of local award-winning breweries and wineries to visit, tour, and taste.
Planning a trip to the Cape? Here's everything you need to know to best experience the exciting craft beverage destination.
8 Breweries for Hopping Around
Get bad at this seasonal Martha's Vineyard brewery with funky flavors you won't find elsewhere, from cranberry-lime ale harvested from Cape cranberries to the Garden Gruit that tastes like an "alcoholic tea." A new, larger facility based in East Falmouth is set to open this fall for thirsty off-islanders.
A family-owned brewery that started as home brewing for backyard BBQs, Barnstable Brewing makes it their mission to treat everyone who comes through the door like family. You'll feel right at home after sampling their Sweet Night for S'mores Stout (campfire not included).
A raving fan base — the CCLAMS — has made this veteran brewery a Hyannis staple since it was founded in 2004, and for good reason. Open year-round, the dynamic space hosts tours, tastings, a retail shop, a tented beer garden, and even a seasonal farmer's market.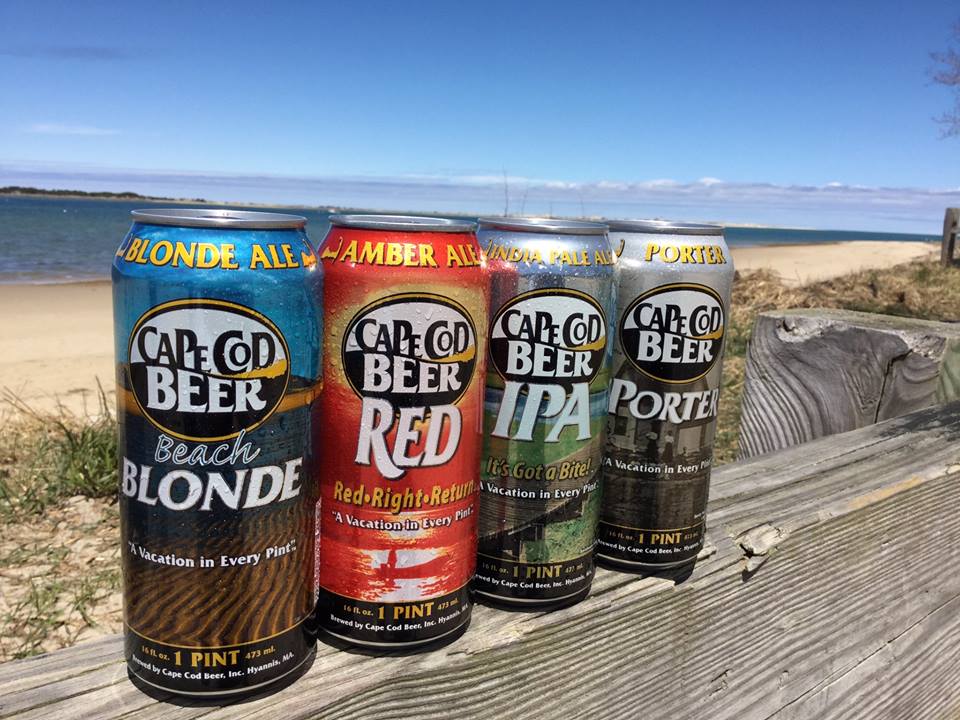 A Nantucket destination for tourists and residents alike, Cisco Brewers has extended its reach throughout the Cape due to its hugely popular specialty and seasonal beers, like the Whale's Tail Pale Ale and Shark Tracker Lager.
When an internationally regarded beer consultant calls your German-style Kolsch "the best Kolsch I have had on this side of the big pond," you know you have a winning beer on your hands. Fill your growler with the Kolsch or any other of their European-inspired ales at their taproom in South Dennis.
The idea for Hog Island started five years ago after a paddleboard trip to the uninhabited Hog Island, rumored to hold buried treasure. That treasure stays hidden, but Hog Island's founders say they found the idea for liquid treasure that day, like the White Shark Wheet and Outermost IPA.
Small-batch brews and a 5,000-square-foot lakeside outdoor beer garden have made this Mashpee brewery a rustic Cape escape since opening in 2018, though Naukabout itself has been around for decades. The 15 hop-forward beers and NauktoberFest Labor Day weekend celebration ensure your first visit won't be your last.
You haven't tasted hard ciders like this. Provincetown-based Shoal Hope specializes in quality over quantity, putting out four ciders with flavors that include molasses, cranberry bog honey, cane sugar, and whiskey. Try all four at one of their monthly craft cider tastings.
4 Wineries for Sipping by the Sea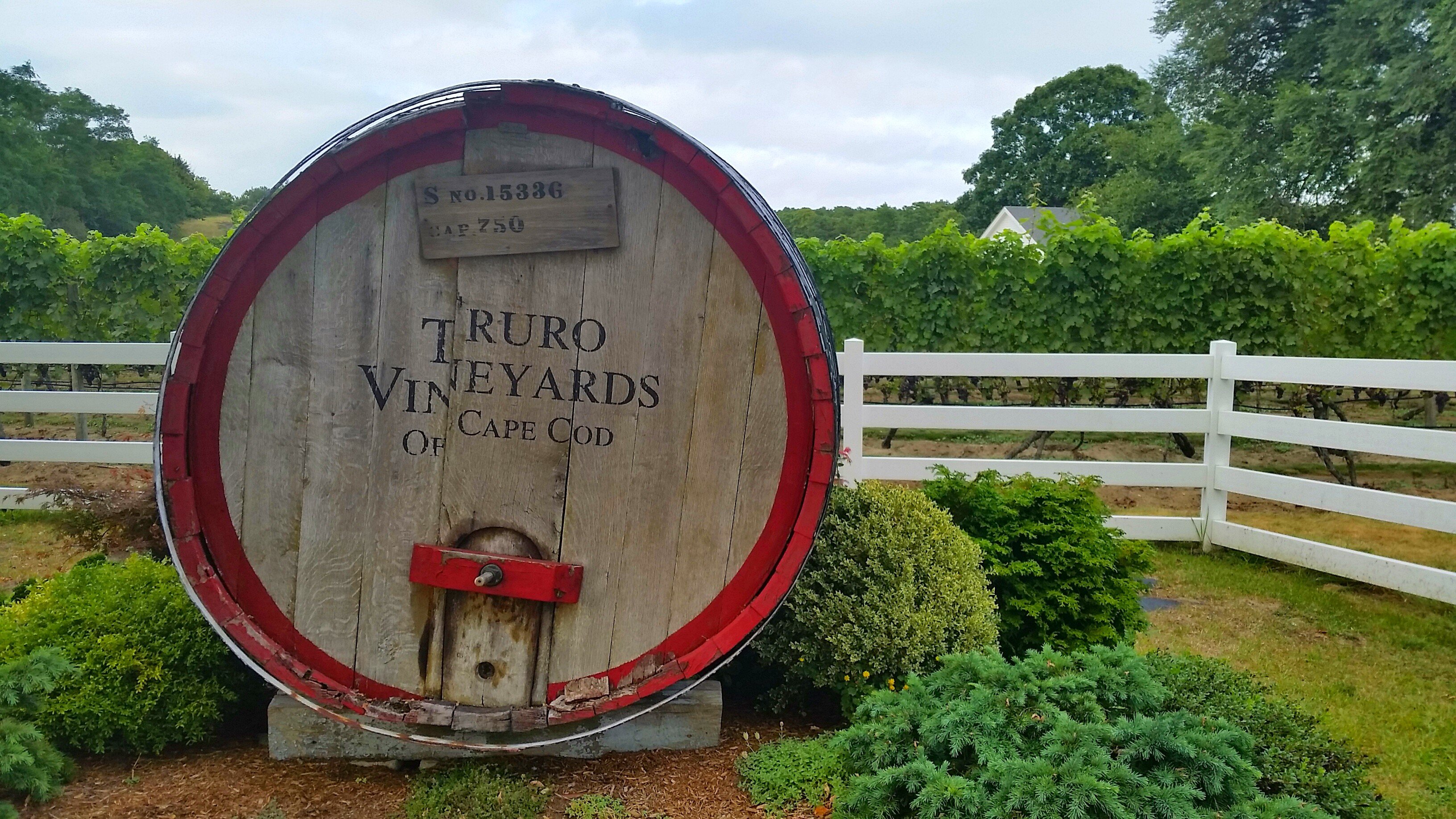 Wine down three miles from the ocean in East Falmouth at Cape Cod Winery, where refreshing Sauvignon Blanc and the beloved Rose Mermaid Water are served under a beautiful beam tent placed over crushed seashells. Explore the tranquil, sloping vineyard and catch one of the 19th-century farmhouse's many activities like paint nights, live music, and yoga.
First Crush's mission is simple: to produce exquisite wines that will turn heads. Since 2005, owner/winemaker Frank Puzio has been doing just that out of Harwich, using prized northern California grapes to craft wines that have racked up numerous awards, including first place for their Zinfandel at the San Francisco International wine competition.
For 20 years, this just barely off the Cape winery has produced their fun, versatile collection of wines from locally grown, native grapes and berries. Visit the vineyard to "play with bay" for the day, and don't forget to stop by the gift shop to pick up one (or a few) of the popular wine jellies, like Pilgrim Pattie and Wicked Pissah.
The pioneers of Cape wine, Truro Vineyards prides itself on its five acres of prime sandy soil that combines with the temperate climate to produce grapes of intense flavor and lush varietal character. The handcrafted wines can be sampled daily in their carefully restored 1830s farmhouse. The best part? You can take the glass home as a souvenir.
Leave the Car at Home
Want to tour the breweries safely, stress-free and in style? Go on an adventure for beer on the Cape Cod Brew Bus, where local tour guides and beer aficionados will be your designated driver on an exciting and immersive journey to three Cape breweries. TapTastings offers a similar tour service perfect for private excursions or pre-scheduled public trips, where beer lovers can meet some new beer fan friends.
More of a wine lover? Be escorted on a wondrous journey of the Cape's stunning wineries in comfort and style with Sips Cape Cod, with witty and engaging tour guides to keep you company. On "The Grape Route," you'll cruise past salt marshes, cranberry bogs and the charming villages along the scenic Cape shoreline.
Let the Festivities Begin
Find all of the Cape's best beers in one place during the eighth annual Cape Cod Brew Fest on Sept. 21 at the Cape Cod Fairgrounds in East Falmouth. The craft brewing celebration has emerged as a can't miss event in the region, where thousands of craft beer enthusiasts congregate to sample from 60+ breweries and 200 styles of beer.
So, what are you waiting for? Book your trip to the Cape ASAP to experience world-renowned craft beverages next to unforgettable scenery. Cheers!
Want to make a weekend of it? Visit CapeCodChamber.org for more information on staying, dining and playing on Cape Cod, or stay in the loop on social media at @VisitCapeCod.

This post is funded by the Massachusetts Office of Travel & Tourism.
This is a paid partnership between Cape Cod Chamber of Commerce and Massachusetts Office of Travel & Tourism and Boston Magazine
---