How to Care for Loved Ones With Cancer When You Can't Visit Them in Person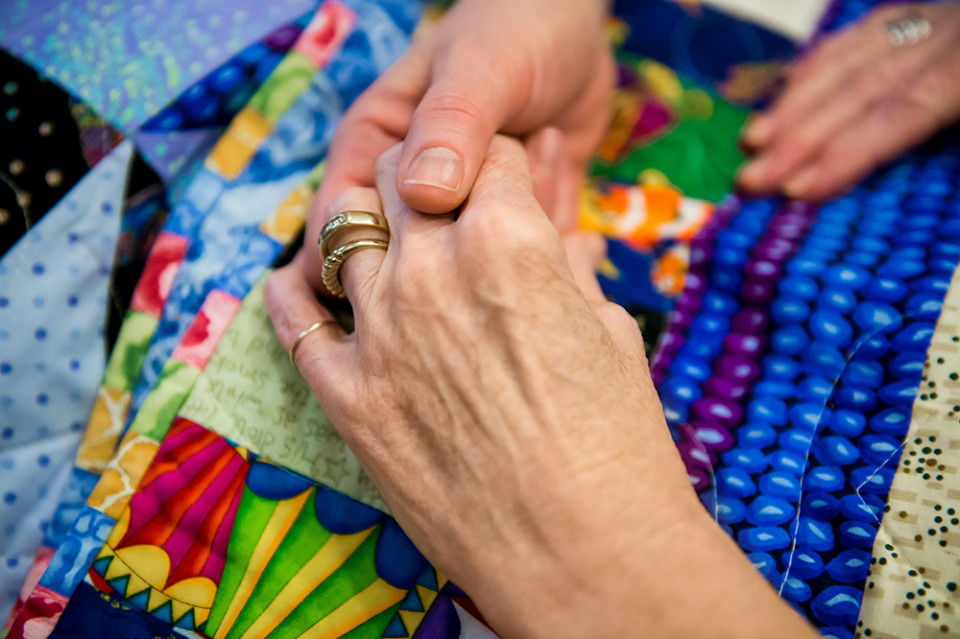 There's no question that the holidays this year will look different. Even though social distancing remains in effect, staying connected feels more important than ever—especially with those who are receiving treatment for cancer, staying in a hospital, or isolating for their health.
In a continued effort to keep patients and staff safe against COVID-19, the Mass General Cancer Center outpatient clinics and infusion units have a no visitor policy. Minimizing the number of people on campus at any one time protects the vulnerable immune systems of cancer patients, but there are other ways friends and family can take part in the healing process. Below are some suggestions on how you can be there for loved ones even without physically being present.
Host a family reunion or recreate a holiday tradition virtually.
Being able to talk, laugh, and celebrate with loved ones—even on a screen—is all the more special this season. Get creative with platforms like Skype or Zoom so that everyone can join in, no matter where they are. For instructions on how to download and use a variety of digital resources, check out these resources.
Send a holiday card or letter.
If technology isn't an option, there's nothing wrong with a more old-fashioned approach. Mail a card (with a photo, if possible!) to let your loved one know that they're on your mind, or take the time to write a personal note by hand.
Make a phone call.
A cancer patient in treatment may appreciate a phone call to help pass the time. A single chemotherapy cycle can take hours, depending on the course of treatment. Even if you only have just a few minutes, sometimes the simple joy of hearing a loved one's voice means a whole lot.
Help out at home.
One of the most common side effects of radiation or chemotherapy is fatigue. Lend a hand by offering to shovel their walk this winter, collect their mail, or handle other chores that need doing.
Put together a care package.
Break up monotonous days by sending some items to pass the time like magazines, books, playing cards, puzzles, and the like. Bringing outside food to a clinic or hospital is not recommended at the moment, but you can tuck in favorite packaged treats, like a favorite kind of tea or snack.
Even though staying physically distant from loved ones with cancer is undoubtedly difficult—especially during the holidays—it's ultimately one of the best things that you can do to protect their health during this time.
Learn more about how Mass General Cancer Center is supporting patients and their caregivers through COVID-19.
This is a paid partnership between Mass General Cancer Center and Boston Magazine's City/Studio
---