4 Boozy Cocktails You Can Mix Up at Home This Winter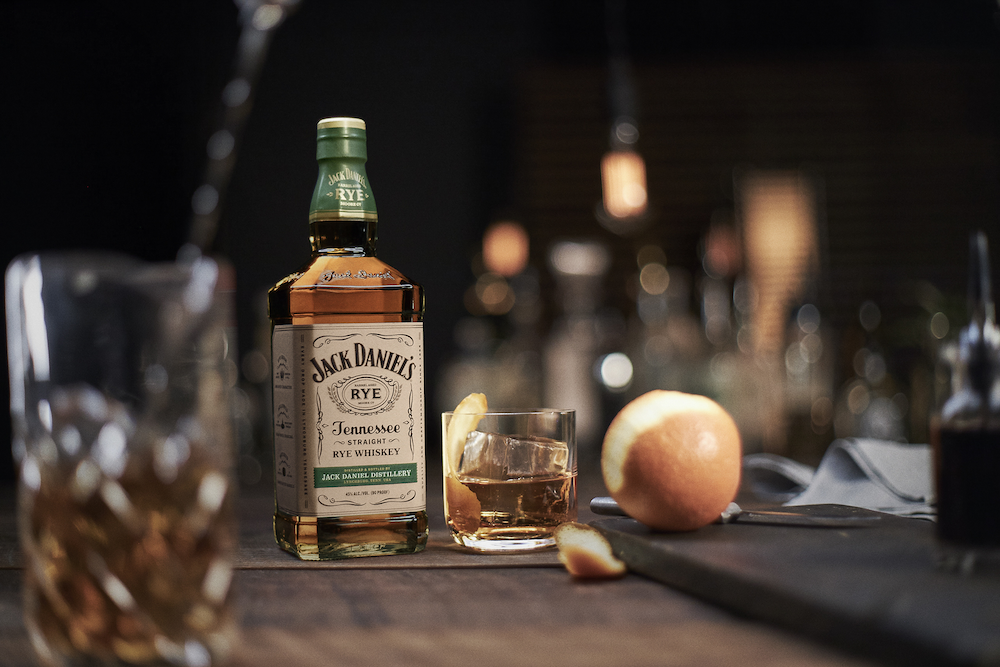 You don't have to skip cocktail hour when you're staying safe at home. Mix up a new dinnertime drink with some help from Jack Daniel's Brand Champion Kelliann Humphrey. The Boston-based whiskey expert says these so-called " holiday" concoctions are perfect for making and sipping at home all winter long. Grab the whiskey and a swizzle stick and start stirring up some of the wintry cocktail ideas below.
Cinnamon Rosemary Old Fashioned
View this post on Instagram
Garnished with fresh rosemary, this new take on an Old Fashioned uses the award-winning Jack Daniel's Tennessee Rye for a little extra spice. Combine ¾ ounce cinnamon-rosemary simple syrup with 3 dashes of bitters and mix. (To make the simple syrup, boil 1 cup water and 1 cup sugar until the sugar dissolves, adding 1 cinnamon stick and 1 rosemary sprig.) Add 2 ounces of rye whiskey and an orange peel before garnishing with fresh rosemary and cranberries.
Sinatra Manhattan
View this post on Instagram

Frank Sinatra loved drinking Jack Daniel's on the rocks—so much so that he inspired a special whiskey named after him. Aged in grooved charred oak barrels for brilliant color and flavor, Sinatra Select tastes just as smooth as Sinatra himself. Try using it in a Manhattan by combining 2 ounces Sinatra Select with an ounce of sweet vermouth, 2 dashes of bitters, and a large ice cube. Stir, and finish with two cherries.
Cinnamon Eggnog
View this post on Instagram
By using rich whiskey instead of the typical rum, this eggnog recipe contains flavors that pop. In a cocktail shaker, combine 2 ounces Jack Daniel's Single Barrel Select, ½ ounce cinnamon simple syrup, and 2 ounces fresh eggnog. Shake for about 10 seconds or until the tins are cold. Strain into a chilled glass and grate fresh nutmeg on top.
Gentleman Holiday Sour
View this post on Instagram
A classic whiskey sour looks a lot more festive with a vibrant splash of red. This recipe replaces the usual lemon juice with a tart and sweet combo of cranberry and orange juices. First, bring 8 ounces of cranberry juice to a boil on the stove and let it simmer for about 10 minutes until it reduces to about 3 ounces. Then, add to your cocktail shaker 2 ¾ ounces Gentleman Jack, 2-3 ounces reduced cranberry juice, 2 ounces orange juice, and 2 ounces egg white (about 1 large egg). Cover and shake for about 10 seconds. Pour into a chilled glass filled with ice, and then garnish with an orange peel and fresh cranberries. Cheers, Boston!
Shop bottles and browse more cocktail recipes from Jack Daniel's.
This is a paid partnership between Jack Daniel's and Boston Magazine's City/Studio
---