Why Laser Hair Removal is a Must-have for Your Skincare Routine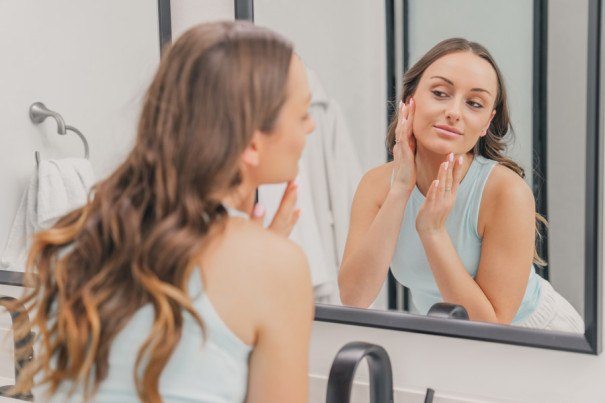 We all love a good skincare routine. Whether we watch on social media or recommend them to our friends, skincare routines help us begin and end the day and keep our skin looking its best. And when we think of laser hair removal, it doesn't seem like it falls in that category, but it really does so much for the skin.
While professional laser hair removal can't be done every morning or before bedtime, you can add monthly treatments to make a noticeable difference. Boston's laser hair removal experts and the country's largest laser hair removal company, Milan Laser Hair Removal, sheds some light on what laser hair removal can do for your skin besides ditching unwanted hair.
How does laser hair removal work?
Light from the laser targets and destroys the hair follicles, so they can never grow again. When done correctly, the results of laser hair removal are permanent — many even see a change in growth after their first treatment. However, not all hair follicles grow at the same pace, so multiple treatments are needed to ensure they're all zapped. The average client at Milan Laser usually needs seven to 10 treatments to be 95%+ hair-free.
That being said, new hair follicles can become active for many reasons, including age, hormones, and genetics, causing new hair to grow. Choose a provider who offers unlimited treatments rather than paying by the session. Some places like Milan Laser will even guarantee your results for life, so there's no need to worry about touch-up fees down the road.
Is laser hair removal safe for all skin tones?
Absolutely. Laser hair removal is safe and effective for all skin tones as long as the providers use the correct technology. For instance, Milan Laser uses the Candela GentleMax Pro, which contains two separate lasers: Nd: Yag and Alexandrite. The Alexandrite is used for lighter skin tones, while the Nd: Yag is best for brown to black skin tones.
But it's more than just having the right technology. For the safest treatments possible, you'll want to select a provider who has experience treating all skin tones and knows how to tailor your treatments to your skin tone and hair color. Providers at Milan Laser have extensive experience with Alexandrite and Nd: Yag laser technology, and they develop custom treatment plans for each client. This allows them to safely and effectively treat all skin tones and make hair-free skin a reality for everyone.
How much does laser hair removal cost?
As far as a skincare routine is concerned, laser hair removal is surprisingly cost-effective! The average person spends $3,800 over a lifetime on shaving essentials such as razors, creams, and exfoliators. But no one has ever shaved and then never had to again. The regrowth sometimes happens in just a day or two. With waxing, the average person spends $24,000 over a lifetime on salon appointments. Again, this is for temporary results.
On the flip side: since the results of each treatment are permanent, you can view the cost of laser hair removal as an investment rather than an expense. Many providers have a variety of payment options to help make laser hair removal affordable for everyone. For instance, Milan Laser offers affordable laser hair removal payment plans to fit anyone's budget.
What are the skincare benefits of laser hair removal?
Aside from impossibly smooth, hair-free skin, the skincare benefits of laser hair removal are myriad. If you deal with "strawberry legs," the dark spots on the legs filled with oil and sebum from shaving, laser hair removal can help by removing the dark pigmented hair and reducing the look of strawberry legs.
Everyone who shaves knows a thing or two about nicks, cuts, ingrown hairs, and razor burn. But with laser hair removal, you won't have to worry about those things ever again! Laser hair removal can also treat razor bumps or inflammation on the skin and help avoid clogged pores from a dull or dirty razor.
People with PCOS (Polycystic Ovarian Syndrome) often notice excess facial hair, which makes things like makeup application difficult and requires them to pluck or shave their face. Laser hair removal on the face will disrupt the growth cycles of follicles, creating a smooth base for makeup and cutting down on the morning routine of hair removal.
Are you ready to have the ultimate skincare routine? Give Milan Laser a call at 833-NO-RAZOR or go for a FREE consultation and one complimentary treatment. Visit a local laser hair removal expert at any of Milan Laser's Boston locations conveniently located in Brighton, Burlington, Dedham, Medford, Peabody, Revere, and West End.
Learn more about laser hair removal in Boston.
This is a paid partnership between Milan Laser Hair Removal and Boston Magazine's City/Studio
---