From Wilderness to Waterfront, Here's Your Guide to The Ultimate Maine Summer Getaway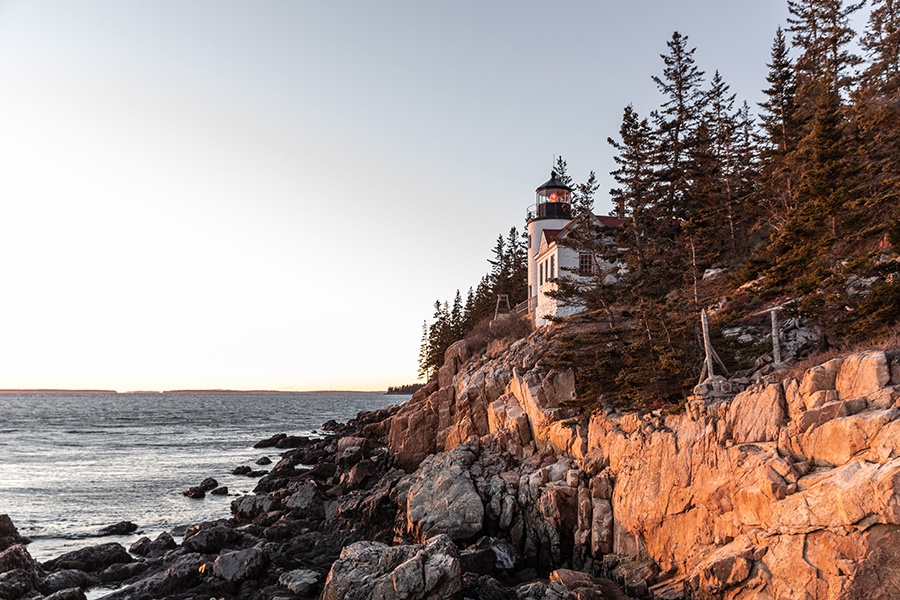 It's summer in Boston—there's something in the air, a warmth and energy that puts you the mood for an out-of-state adventure. Luckily, you're in New England, where some of the country's best coastlines, forests, and cultural epicenters reside. Even more luckily: you're driving distance from Maine, where some of the richest and most iconic selections of those New England offerings are at your disposal. Here's your guide to making your Maine summer vacation the most memorable and meaningful getaway it can be.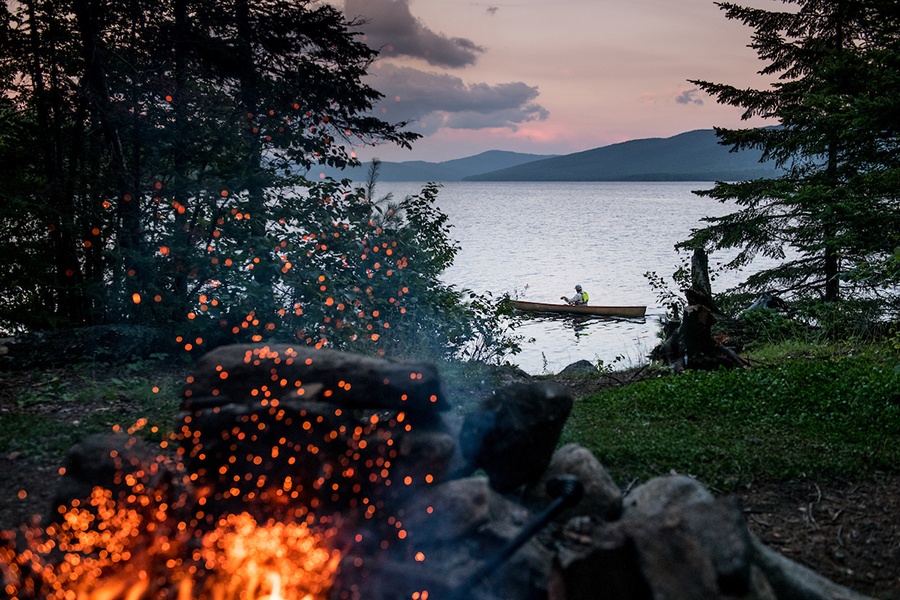 Why Maine?
First thing's first. Out of all the New England states, why Maine? Short answer: it's an extraordinary state. Offering vibes and settings across all the spectrums, from quaint lodges to modern oases, scenic hikes to coastal beach days, and remote towns to bustling cities, Maine gives you the flexibility to curate a very specific dynamic for your vacation. In other words, Maine has it all.
With eight diverse regions, Maine has a ­whole host of defining icons. When we think of Maine, we think of lighthouses, lobster, moose, coastal charm, and untouched wilderness. It's all here, waiting for your arrival.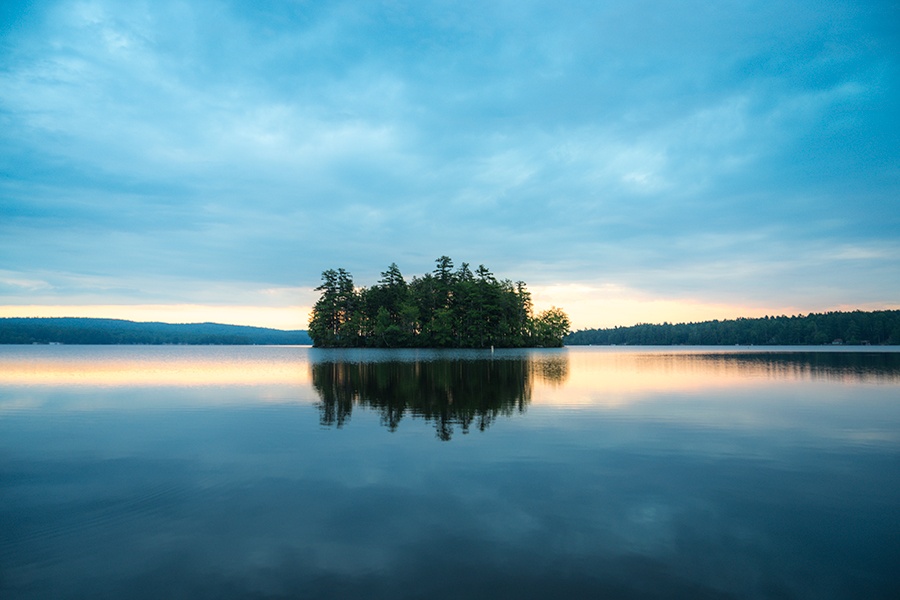 Lakefront living
For all you Boston lake-loving people who miss the lake life, look no further. A fantastic option for music lovers: Escape to Quisisana Resort on Lake Kezar in southwestern Maine. It's an all-inclusive lakeside resort staffed by musical performers. From theater to opera to chamber music, you'll be treated to nightly performances along the shores of the lake. Stay in a lodge or a cottage, comfortably nestled among the pines. It's for those looking for a little magic—and a wonderful experience for all ages.
Also be sure to check out properties on Sebago Lake, Moosehead Lake, Rangeley Lakes, and Webb Lake, just to name a few. From boating to swimming to leisurely canoe trips, we can't blame you for being drawn to a Maine summer vacation for all the beautiful lakes.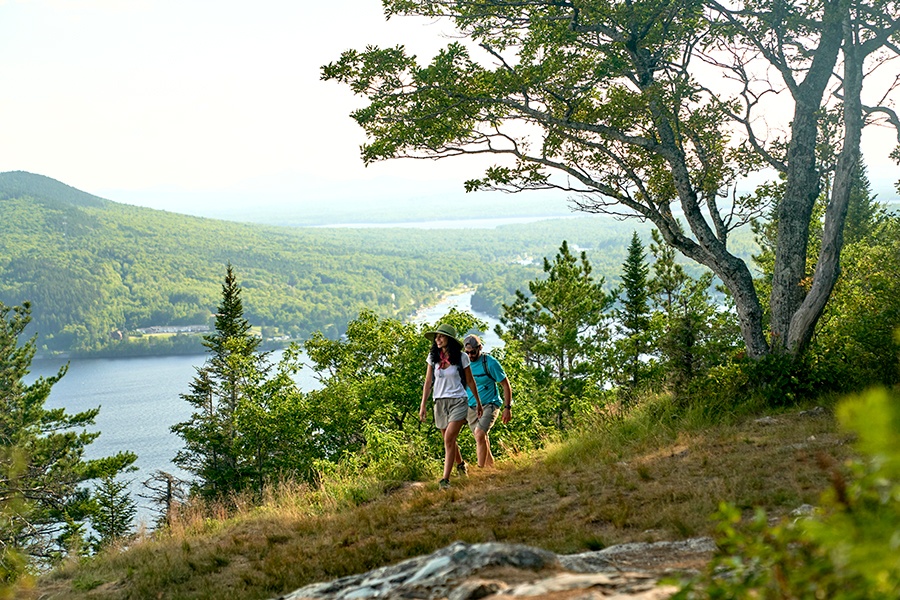 One with the wilderness
If your goal is to escape the city and reconnect with nature on your vacation, hiking the mountains of Maine is one of the best options the country can offer. Acadia National Park is home to numerous summits, including easier day hikes and more strenuous options for the super adventurous. Try Cadillac Summit Trail for the best views, Precipice Trail for a true adventure, and Jordan Pond Loop for a family-friendly hike.
Pro tip: When you hike Maine, be sure to bring a friend and stay on established trails and roads. Don't forget to pick up any waste and keep the land as pristine as it was when you found it. Also, if you build a fire, use only approved sites. Avoid peak hours in the middle of the day—an early morning hike can be even more rejuvenating!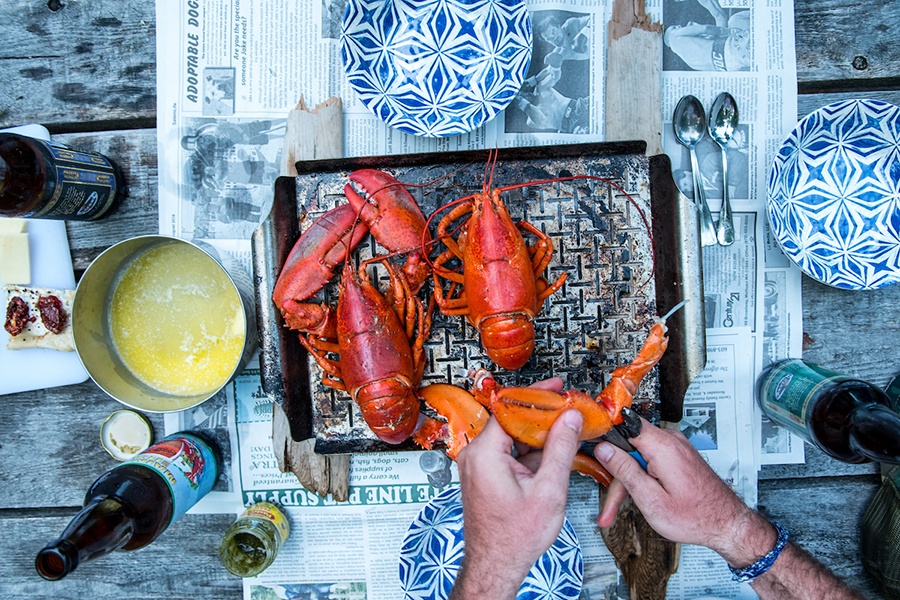 Lighthouses & lobster
If you were to walk the entire coast of Maine, you'd cover 3,478 miles. That explains why lighthouses are tucked in every nook and cranny. Visit Portland and Casco Bay for Portland Head Light in Cape Elizabeth and Spring Point Ledge Lighthouse. In the MidCoast and Islands region, take in Pemaquid Point Lighthouse in Bristol. At The Maine Beaches, check out Wood Island Lighthouse and learn about the lives of the keepers.
If you're staying in DownEast and Acadia, don't miss the West Quoddy Head Lighthouse in Lubec, the easternmost point of the continental U.S. Its candy-striped tower will make for some fantastic photos.
The same way the coastline invites lighthouses to the shore, it also invites tons of lobster. Lobsters love the cold, clear waters off the Maine coastline, and the rocky seafloor happens to be the perfect habitat for them to thrive. That's why Maine lobsters are, well, the best. See for yourself: Try a lobster roll for an effortless meal, paired with a Moxie soda and a bag of potato chips. Find them on every corner.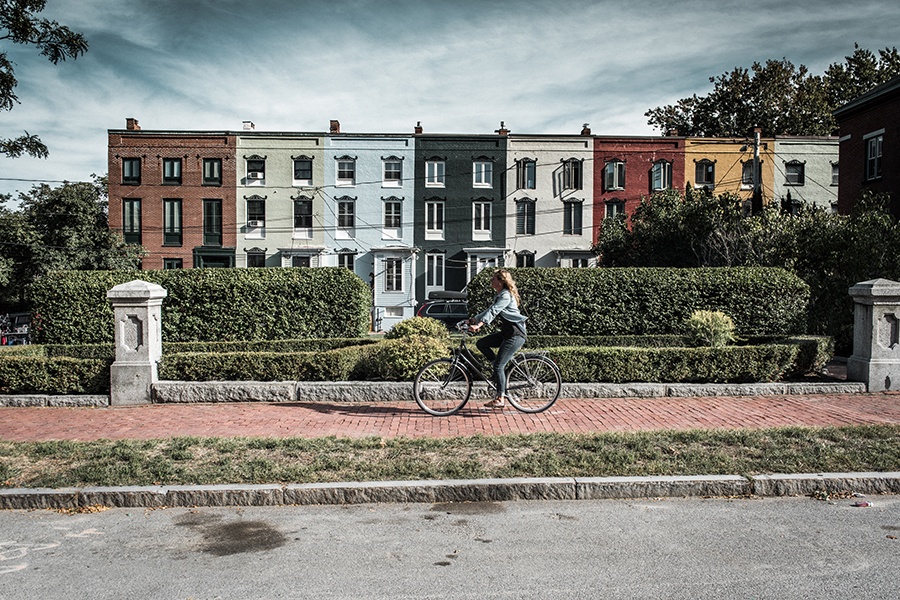 Cultural epicenter
Although everything outdoors in Maine is a sight to behold, you won't want to miss the creative centers, musical wonders, and rich history all around you on your Maine summer vacation.
If you're one of those people who can't plan a vacation without some music involved, we have some news for you. The All Roads Music Festival in Belfast, County Bluegrass Festival in Fort Fairfield, The North Atlantic Blues Festival at the Public Landing in Rockland, Maine, and The Portland Chamber Music Festival are all at your disposal. These events bring top artists and musical groups from all around the world.
If art is your thing, check out the Maine Art Museum Trail, which will take you through diverse collections of art across the globe. You can make stops at Abbe Museum, Bates College Museum of Art, Ogunquit Museum of American Art, and Portland Museum of Art, to name a few.
Want to catch a show? For a Broadway-worthy performance, check out Maine State Music Theater (MSMT). MSMT presents a summer program of four musicals, as well as children's musicals. In Berwick, hit Hackmatack Playhouse—situated on a 17th-century farmstead.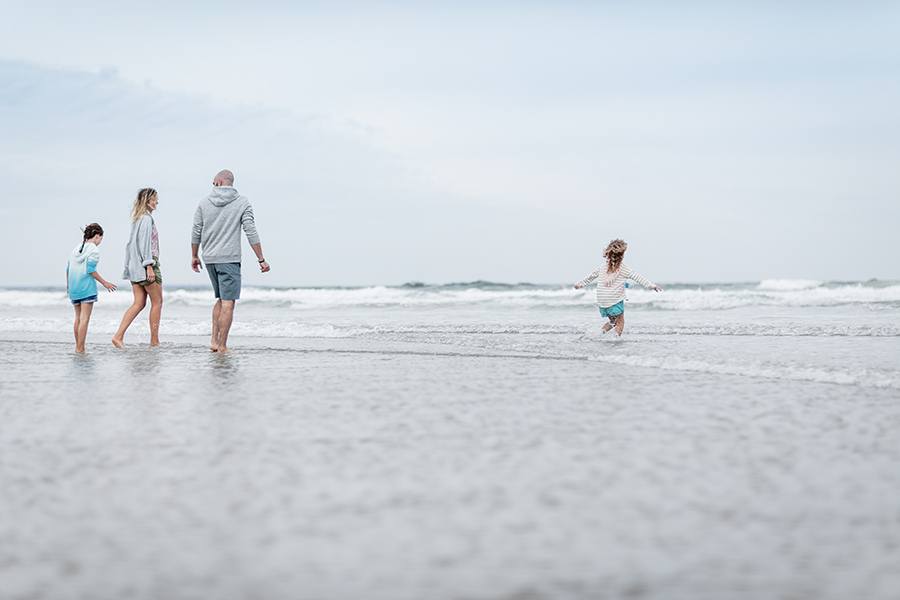 Beach lovers' paradise
In Boston, we know our beaches. Some might even say we're picky about them—from Cape Cod to Rhode Island, the beach is the ultimate timeless getaway. On a Maine summer vacation, we can promise you this: you won't be disappointed. In fact, you'll be blown away. Each beach community in Maine offers its own twist on lodging and dining options, with the same warm sand and salty air surrounding you.
If you're looking for more than walking and laying in the sand, you can try surfing, paddling, sailing, deep-sea fishing, and lobstering excursions. You'll love towns like Kittery, Kennebunk and Kennebunkport, Wells, Ogunquit, and Old Orchard Beach, to name a few. Keep in mind that your love for the beach should involve a level of protectiveness—if you have or see trash, kindly dispose of it.
Finally, a note for our happy couples, if you haven't yet happened upon the perfect place for your summer beach wedding, we're talking boardwalks, boats, sunsets, ocean backdrops—you get the idea. Next time you book a Maine getaway, it will be for the wedding of the season (yours).
Hear the wilderness calling? Taste the buttery lobster melting on your tongue already? Go to visitmaine.com to plan your trip today.
This is a paid partnership between Maine Office of Tourism and Boston Magazine's City/Studio
---