Here's Where to Get Marathon-Worthy Fitness Gear, Workouts, and Fuel in Boston
Marathon season is upon us. Final training sessions are underway, and the city is preparing to cheer on the runners as they take on one of the country's most competitive races. It takes self-discipline, ambition, and courage to train for such an event, and to cross any type of fitness finish line—whether it's on Boylston Street or elsewhere. It also requires knowing what you need, like food, gear, and training, to make it happen.
So, whether you're running the Boston Marathon on Monday, April 17th, or using it as inspiration to fuel your spring fitness journey (or even training for next year's race), Boston has what you need.
Prudential Center in the Back Bay is a great place to get started. With close proximity to the Marathon's finish line and countless suppliers of food, the latest gear, and access to some of the best fitness you can find, it's the place to begin and finish your journey strong. We took a look at what's happening there to help you map your own personal path to fitness–here's where to find it all on Marathon Monday and beyond.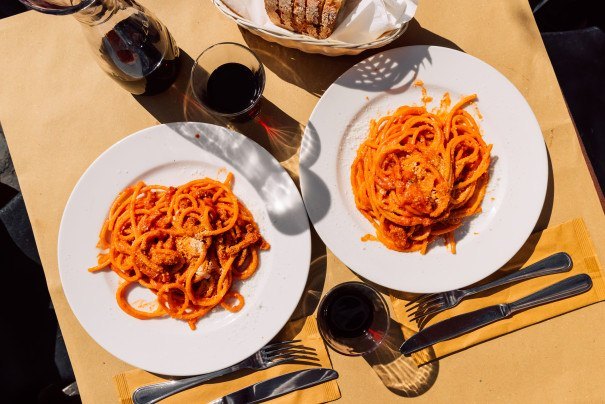 For Night-Before Carb Loading
If you're running the marathon on Monday, you're likely planning a nutritious meal for Sunday night so you're fueled for the big day. For many runners, that intentional pre-race dinner means high-carb foods like pizza and pasta. At Prudential Center, you can treat yourself to authentic Italian dishes with dinner at Eataly. Make a reservation at La Pizza & La Pasta, La Piazza, or the wood burning Italian grill Terra.
For a classic, tried-and-true pizza meal, you can also make your way to California Pizza Kitchen for signature pies, salads, pastas, and more.
For Pre-Race, Pre-Workout Fuel
The morning of the race—and for future reference for fitness journeying Bostonians—Pressed Cafe is open starting at 5 a.m. With fresh smoothies, juices, and fast-casual eats, Pressed could be just the energy boost you need to be starting-line- and workout-ready. The Peanut Butter Power smoothie, with peanut butter, espresso, almond milk, and fat-free vanilla yogurt, is the perfect blend of nutrients and caffeine to kickstart your battery for the race, or for your morning workout.
For Marathon Monday Memorabilia
Prudential Center's Under Armour store is supporting the runners on Monday with their in-store activation. They'll have a DJ, photo booth, medal engraving, an apparel customization station with several Marathon-inspired designs. Runners who want to remember their achievement for years to come and memorialize the day will have the perfect place to go to bring home those memories.
You'll also notice yellow daffodils growing in all the Prudential Center planters, as well as the blue and yellow lights atop the Prudential Center tower. Paying respect to and memorializing the 2013 Boston Marathon tragedy, these features will be on display the whole weekend to inspire your run and spread the Boston Strong message.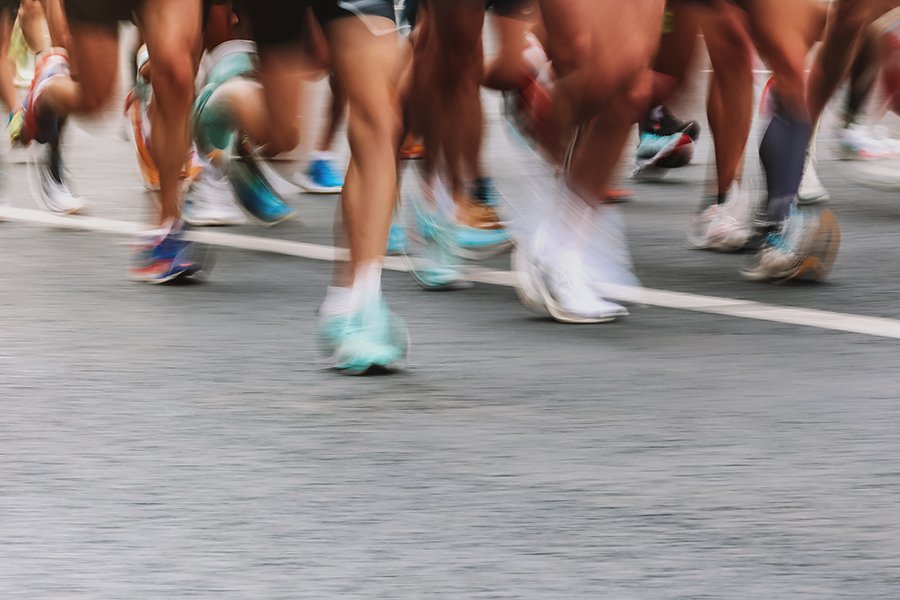 For Post-Race, Post-Workout Celebrations
When it's all said and done, a celebratory dinner or self-care day after the marathon will be much-deserved. Planning a decadent meal after reaching a fitness milestone can also be a great way to self-motivate before and during that milestone and to reward your hard work after. Take Earl's for example, the stunning 14,000-square-foot restaurant space with rooftop patio access. Earl's has the ideal vibe and menu fit for a celebratory meal.
Cheesecake Factory is another classic venue for celebration, with its extensive menu full of fan favorites and, of course, the decadent selection of cheesecake flavors. Whether you've just finished the race or you're celebrating a personal victory (or just hungry for cheesecake), Cheesecake Factory makes an excellent backdrop.
If you're looking for more of a daytime self-care reward, or want to refresh your hardworking hands and feet with a mani-pedi, MiniLuxe is the place to go. Whether you're looking for a color refresh, healthy nail extensions, or a hand-painted nail art gel manicure, you'll get the careful attention and TLC you deserve.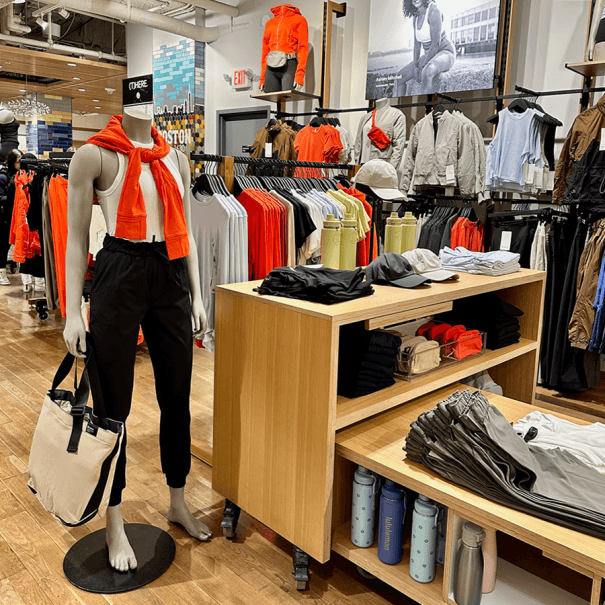 For a Fitness Wardrobe Revamp
Many people find that new, motivation-boosting fitness gear is just the thing to inspire a successful fitness journey. Good news for those folks: Alo Yoga is opening at Prudential Center, so you can take advantage of their buttery-soft fitness attire and trendsetting color palettes in their new store. The beloved Lululemon is also always at your disposal, so you can find all the workout gear, accessories, and lifestyle numbers in the classic styles (and new colors) that have been tried-and-true for years.
Allbirds is also a must-hit destination for your lifestyle and active footwear needs. From hiking boots to running shoes to comfortable work flats that can help prevent wear and tear on your body (so you can keep grinding pain-free at the gym), this sustainable brand has classics and fresh designs to keep you active day after day.
Finally, for your off-days and casual city-walking attire, Oak + Fort is open at Prudential Center with their sleek and modern styles on display at their only brick-and-mortar location in Massachusetts. Their party going ensembles and unique lifestyle looks will remind you that your journey is all about balance.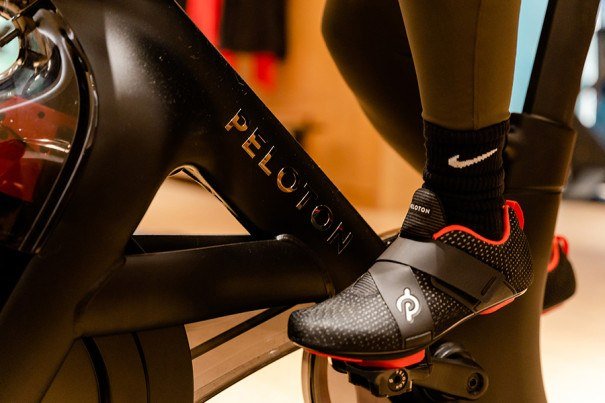 For Your New Spring Workouts
For both at-home workout seekers and Boston gym goers, Prudential Center has what you need to get fit this spring. Book a walk-through at the Peloton store to invest in state-of-the-art fitness equipment that you can put in your home workout space (treadmills, stationary bikes, rowing machines, and other fitness accessories).
If you like to get out of the house for your workouts, Prudential Center also has Boston Sports Clubs (BSC), the iconic gym that is fit with a pool, personal trainers, cycling, and all the other fitness equipment you can imagine. BSC is the perfect place to explore different workout programs and test out equipment you've never used before. Plus, the amenities like high-end toiletries and hair dryers will make every workout feel like self-care indulgence—as it should.
This is a paid partnership between Prudential Center and Boston Magazine's City/Studio
---