New England's Hidden Gem: Tanglewood in the Berkshires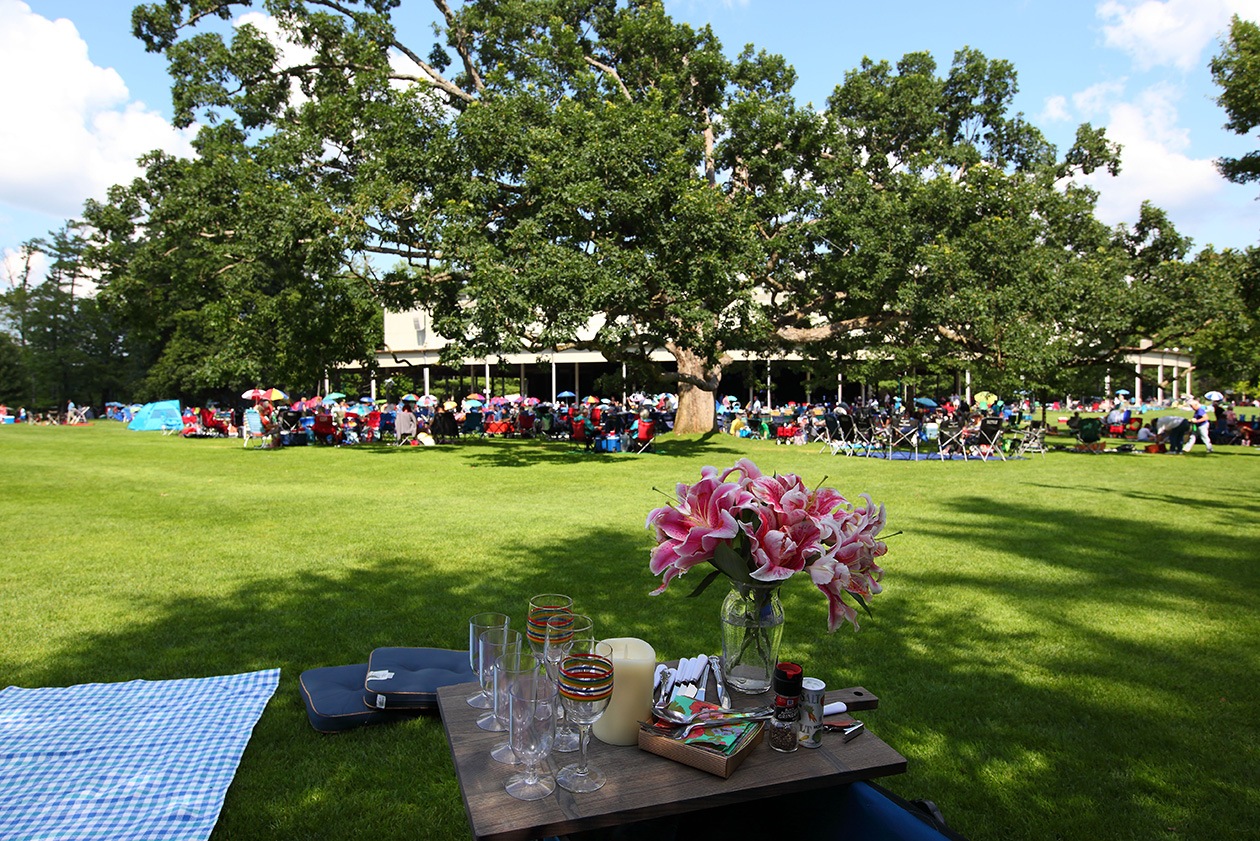 Nothing signals summer like a concert at Tanglewood. The music festival nestled in the beautiful Berkshire Hills is a sublime retreat and the perfect place for family-friendly fun. Just ask Boston Symphony Orchestra members Assistant Principal violist Cathy Basrak and timpanist Timothy Genis.
When they're not performing, the married couple likes to spend quality time with their kids in New England's best kept secret. More than just a music lovers' retreat, Tanglewood also offers formal gardens, expansive lawns, and plenty of places to grab a bite to eat. After exploring the grounds, you can continue your adventure at nearby sites.
"We love hiking Monument Mountain or Bash Bish Falls," says Basrak. "We'll head up to Ramblewild for the ropes course." And Basrak and Genis don't have to stray far for date night. On select Fridays, Tanglewood offers packages for a preconcert dinner at Highwood Manor House and premium concert tickets. "When in doubt, you can always set up a romantic picnic on the lawn," says Genis.
Back on the clock, Basrak and Genis are looking forward to performing in a jam-packed summer series including Leonard Bernstein's On the Town on July 7, Puccini's La bohème on July 14, the Tanglewood on Parade concert on August 7, the Young People's Concert on August 10, and the Leonard Bernstein Centennial Celebration at Tanglewood on August 25.
"It's such a special place to share with family because the area really has something for everyone," says Basrak. "You can hike a mountain in the morning, have a great lunch at a farm-to-table restaurant in the afternoon, and settle in for some world-class music in a beautiful environment in the evening."
For more information on the Boston Symphony Orchestra schedule at Tanglewood this summer, visit tanglewood.org.
This is a paid partnership between Boston Symphony Orchestra and Boston Magazine's City/Studio
---