New England Lifestyle Blogger and Mom's Ultimate Guide to Joyful Snacking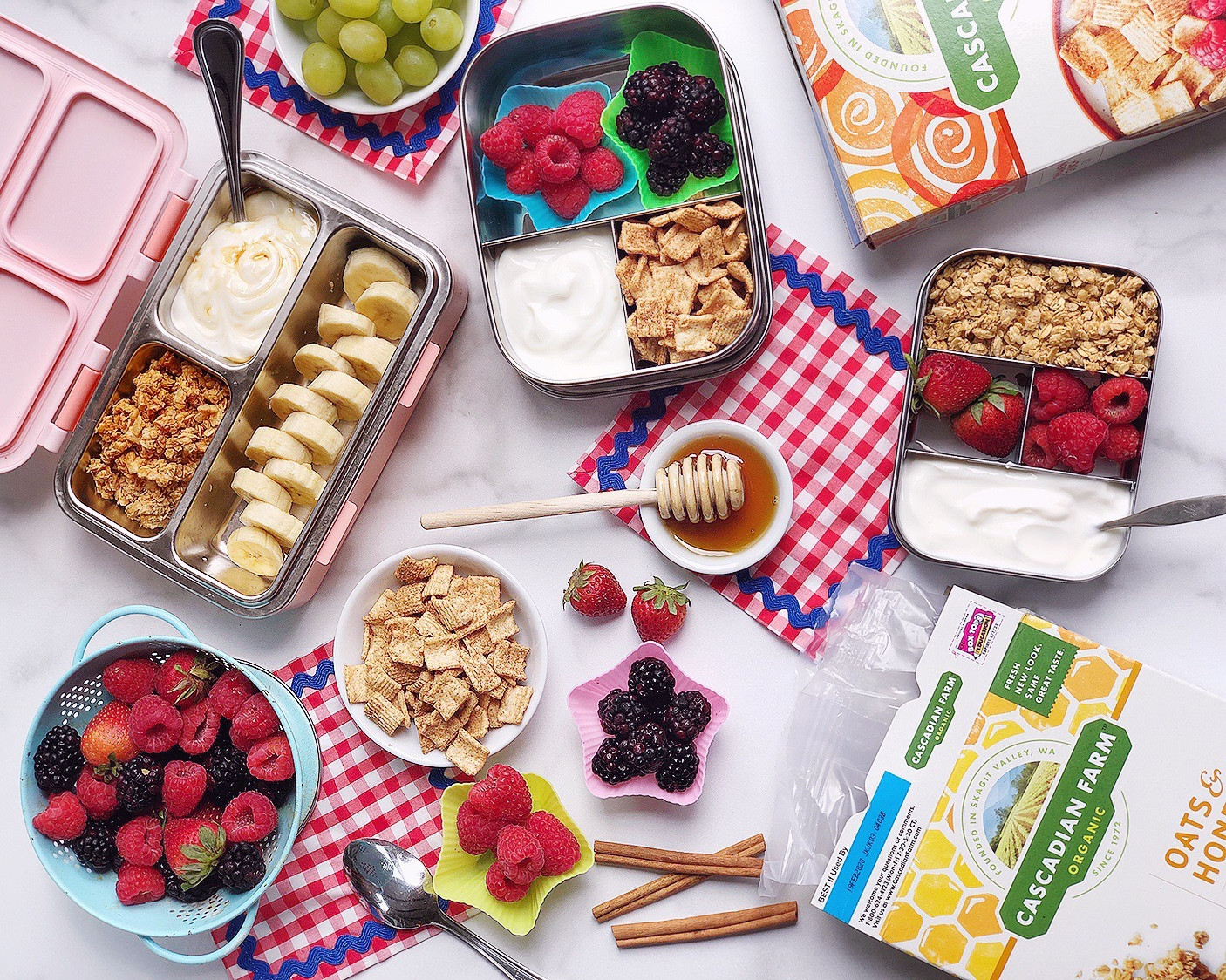 The cooler weather and the smell of pumpkin spice in the air means parents everywhere are falling back into the routine of hectic mornings prepping the kids for schedules jam-packed with activities from school to soccer. Between getting them out of bed, clothed, fed, and out the door…well, there's little time leftover for much else, let alone preparing wholesome homemade snacks for them to munch on throughout the day.
Don't worry, crafting and packing delicious treats for your kiddos doesn't have to be a chore. There are plenty of quick and easy ways to whip together simple on-the-go snacks for all ages. Take it from lifestyle blogger and mom Kate Bowler, who's popular kid-friendly snack spreads featuring wholesome products from organic food brand Cascadian Farm have to be seen to be believed on her Instagram page @domestikateblog. A native New Englander with a two-and-a-half-year-old daughter, Bowler knows a thing or two about designing snack recipes that are easy to make and keep kiddos happy and full all day long. Here's what she says are some of her favorite simple fall snacks and ways to make snack prep fun for the whole family.
What are your favorite simple and tasty fall snack recipes?
I usually cut a Cascadian Farm granola bar into small pieces and pair it with a tiny sandwich, pieces of fruit or cheese, and leftovers like rotisserie chicken. This idea also works great for breakfast. Pair granola and yogurt and fruits in divided containers for a bento-box-brunch!
How do you get your kids involved in snack prep?
Getting my daughter involved in the food shopping and food-making process — like picking things out at the farmer's market and choosing what goes into her smoothies — is one of the best ways I've found to get her to try and enjoy new foods. I'm also really excited for apple picking this fall and am brainstorming ways we can use those in our food prep, like making apple blender muffins or apple-cinnamon pancakes!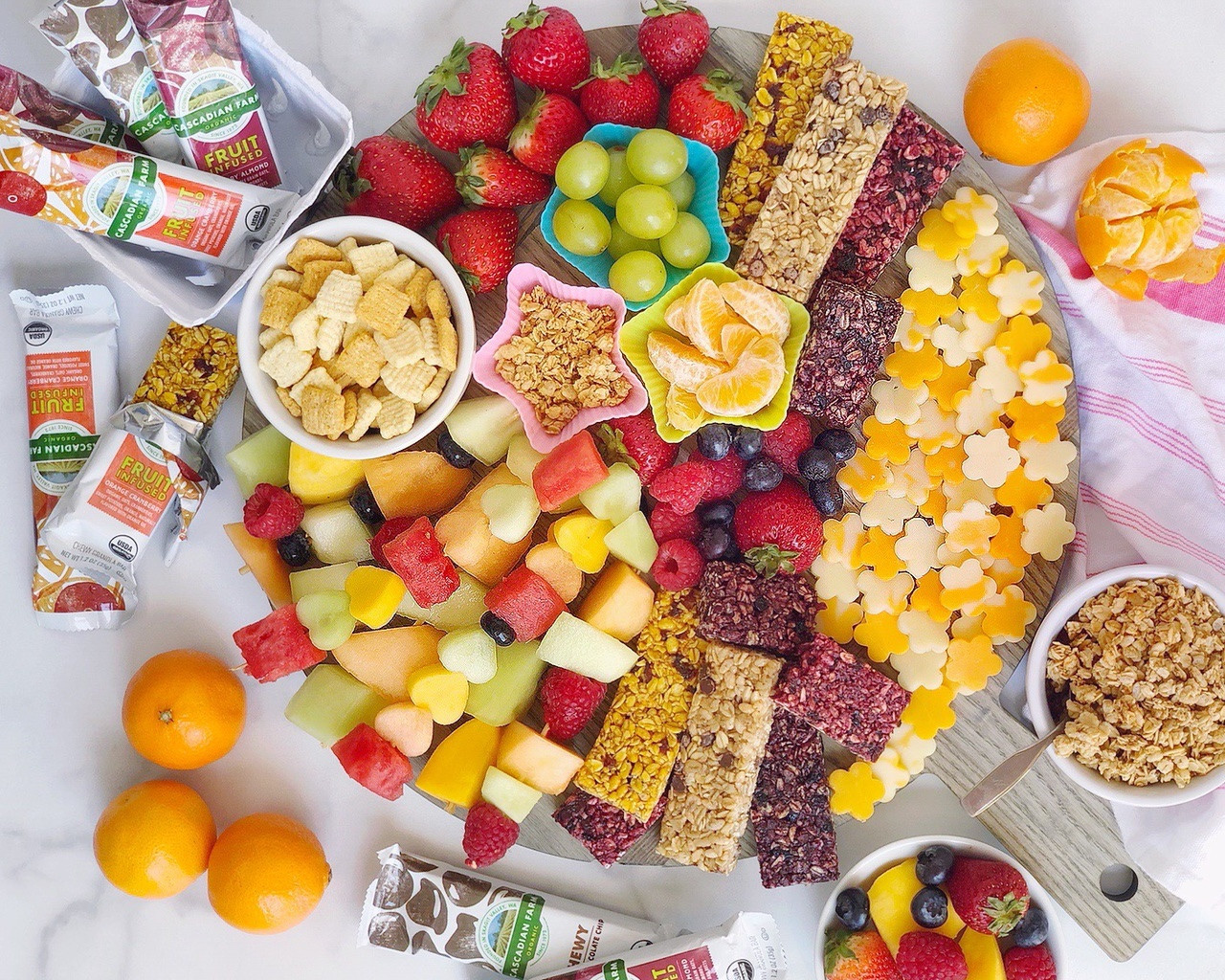 What are some easy DIY snacks that your daughter loves?
Using skewers or bento food picks to make little fruit and cheese "kabobs" is a big hit with my daughter. They're really colorful, easy to prepare in advance, and good to keep in the fridge! If we're in a rush, Cascadian Farm's tasty fruit bars are the perfect on-the-go (and super tasty) snack for her to nibble on while we head to the next activity.
What are some ideas for snacks that aren't just fun to make, but fun to eat?
I try to find ways to interject a bit of joy and playfulness wherever I can with food. It can be something as simple as using cookie cutters to stamp out shapes in cheese or sandwiches, or laying out fruit pieces into a smiley-face on a plate. It takes a few extra seconds of effort, but it gets kids excited about and engaged with food.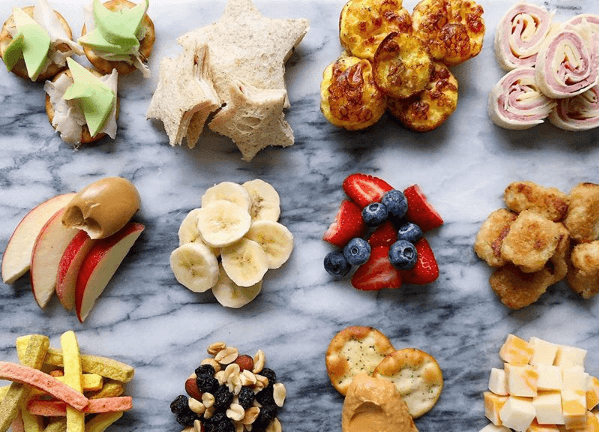 What are the qualities of the perfect, feel good snack?
For me, "feel good food" is something that is both mom and kid approved. There's a lot of good-for-you snacks that I'd love to give her, but at the end of the day, she has to want to eat it! I'm happiest when the snacks I give her are things she is eager to eat. Cascadian Farm gives us tons of options that we can both agree on.
Why is it so important to make quality on-the-go snacks for your kids?
I'd love to say that preparing quality snacks for my daughter is about being healthy, but really it's about preventing her "hangry" mood (I get it too!). I juggle being a full-time stay at home mom and a full-time work from home mom, so my daughter accompanies me to a lot of events or work-related errands. Our days move much smoother if everyone is well-fed with quality snacks!
To learn more about Cascadian Farm's diverse line of organic products perfect for prepping feel good fall snacks, visit cascadianfarm.com.
This is a paid partnership between Cascadian Farm and Boston Magazine's City/Studio
---