Sponsor Content
The Ultimate Guide to New England Summer Camps for 2023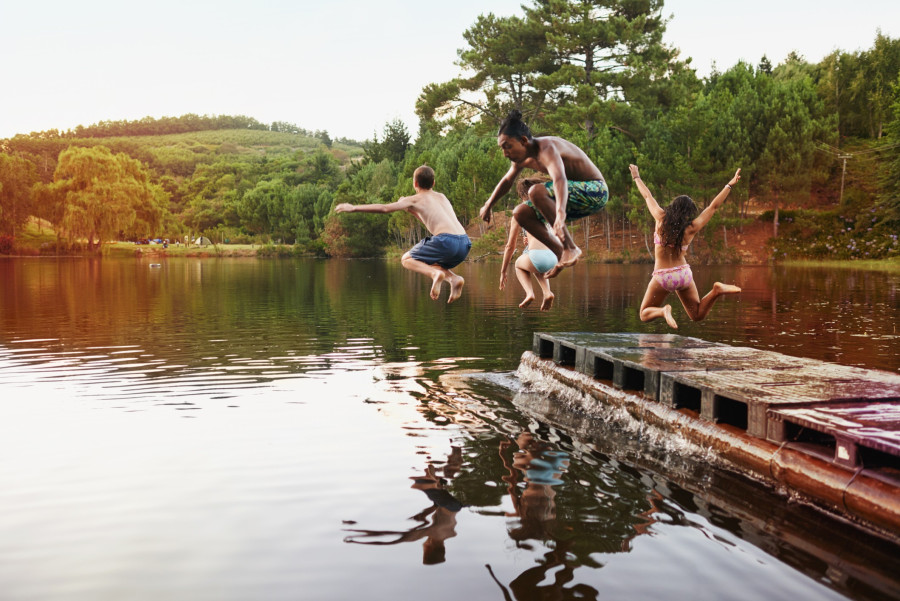 Whether your child's ideal summer is spent swimming and laying out by the sun in a classic camp setting, studying the concentration of their choice in pre-college, exploring a world class city like Boston, or singing their heart out at a performing arts camp, there's a perfect program for them right here in New England. Check out our list of ACA-accredited summer sessions.
Choose Safety First This Summer
Find peace of mind with an ACA Accredited summer session.
From exciting outdoor adventures, to social city-based explorations, to stimulating pre-college programs, New England is home to some of the most exciting summer experiences around today. But with so many great options right in your background, how do you know you're making the right decision that will best benefit your child? Luckily, the American Camp Association New England is here to help. The ACA is the only nationwide accrediting organization for camps—and camps have to meet up to 300 rigorous health and safety standards in order to become accredited. So, when you choose one of their members as your child's summer destination, you can rest easy knowing they are safe and approaching their summer with intention.
Navigating the world of summer experiences can be daunting, so we're here to help you ask the right questions to make sure your child's camp is the right fit. Here's three questions you should consider when picking a summer session for your child.
What does "inclusion" mean for this camp?
Inclusion is the name of the game at camp. No matter the case, there is a camp suitable for every child. That said, not every camp is the perfect fit for every child. Using New England's Find-A-Camp tool online, parents and caretakers can find and connect with ACA-Accredited camps located throughout the region! Camp professionals take pride in cultivating welcoming environments for every camper. Camp is truly a home away from home that welcomes campers from diverse backgrounds, faiths, perspectives, and experiences.
Is this camp safe for my camper?
In selecting a camp, make sure you know the program is accredited by the American Camp Association. ACA Accreditation means your child's camp cares enough to undergo a thorough peer review of its operation—from staff qualifications and training, to emergency management. The safety of campers is top-priority, so choose a camp that is committed to operating at the highest levels of best practices.
Camps are equipped with health professionals to manage and mitigate potential risks in outdoor adventuring. This includes taking great care and notice of your camper's dietary restrictions, allergies, disabilities, medical, and developmental considerations.
How does this camp address my camper's holistic health?
Beyond the physical and medical, camps are growing in their commitment to address the mental health and wellness campers, too. Whether a traumatic experience, a personal struggle, or feelings of depression and anxiety, camp staff take advantage of professional development opportunities to address youth mental health interventions. Some programs even have mental health professionals on-site and ready to help. The social and emotional health of children is a continued priority and focus as we work together to make every camper feel seen and heard.
The camp experience enriches lives and changes the world. You are not alone in making an informed camp decision. Call or visit ACA, New England to connect with a team dedicated to all things camp in New England.
Our Partners