The New Shops, Styles, and Dining Destinations That Trendsetting Bostonians Are Flocking to This Spring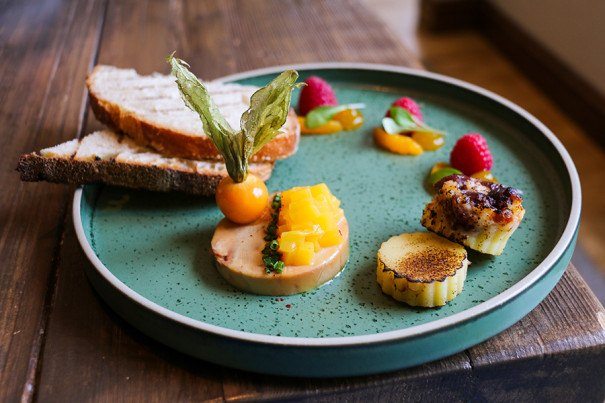 Spring is the season for newness and freshness—as spring fever gets us out of the house and into the city, we start to see and feel that freshness everywhere we go. It's in the trees budding and flowers growing–and it's also in the arrival of new Boston restaurants and shops, and the emergence of seasonal dishes, spring fashions, and lifestyle trends.
With those new trends comes a seasonal challenge: How do I stay in the know? That's why we spoke to some of Boston's most loved restaurants and the city's most elite trend representatives at The Heritage On The Garden so you can embrace the newness of the season and get on-trend for the rest of the year. Whether you're looking to stop by The Heritage On The Garden for a luxurious spring wardrobe makeover, or (coming later in the year) experience complete rejuvenation at the Release Well-Being Center and self care at Salon Mario Russo's new location, we got the inside scoop on the most exciting goings-on in local Boston retail.
So, from our favorite shops at The Heritage, here's some fresh Boston trend inspiration.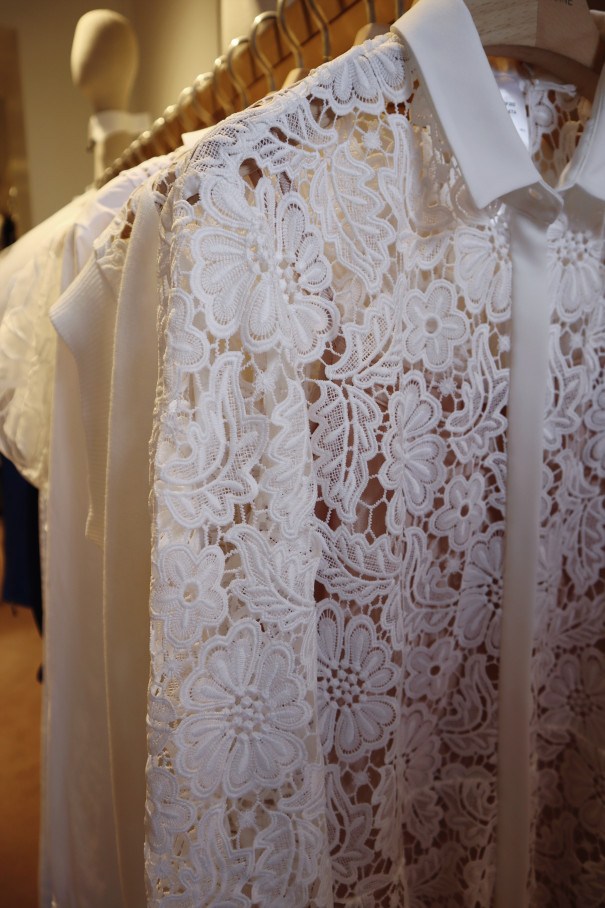 Anne Fontaine
Anne Fontaine is a luxury Parisian clothing brand for women, trendsetting each season with exciting and always-fashionable new designs. Their spring 2023 inspiration comes from the beauty of Cote d'Azur, the historic art-centered Mediterranean village that the team says sets the landscape for the new collection. Bostonians can rely on Anne Fontaine at The Heritage On The Garden for elite craftsmanship and the highest quality fabrics and designs.
In this strong new portfolio of playful and chic dresses, knits, blouses, shoes, pants, and more, you'll see gorgeous 'forever blues,' layered silhouettes, Brenton stripes, embroidered lace, and floral patterns throughout. Overall, the clothing is intricate and romantic, with innovative styling but a down-to-earth emphasis on the beauty of nature.
Audemars Piguet
Like Code 11.59 Universelle shown above, the Audemars Piguet watches are distinctly sleek and complex. Wearing watches has been a trend for years, but now, quality is more sought-after than ever. This timepiece is a culmination of seven years of research and development, with precision and beauty unlike many other accessories, so the quality is certainly of the highest standard. It has 40 functions, including a chronograph (built-in stopwatch) and a moon phase display.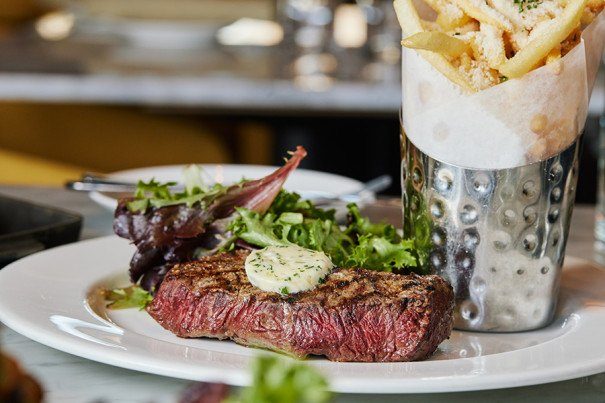 Bistro Du Midi
One of Boston's most beloved French restaurants overlooking the Public Garden, Bistro Du Midi welcomes spring with new menu items and events. The restaurant is bringing back Boston's favorite seasonal specials activation, Tour de Rose, which means you'll get to sip special rose selections from France, Italy, and the US all summer long and enjoy perfectly paired seasonal dishes from the kitchen for a festive and flavorful celebration of the summer. Plus, their outdoor dining patio is now open, so you can people watch to you heart's content.
Tour de Rose starts later this spring on June TK at the glamorous kickoff event at Bistro Du Midi. Bring your friends, sip rose, taste seasonal specials, and enjoy the view of Boston Public Garden from one of the city's most picturesque patios.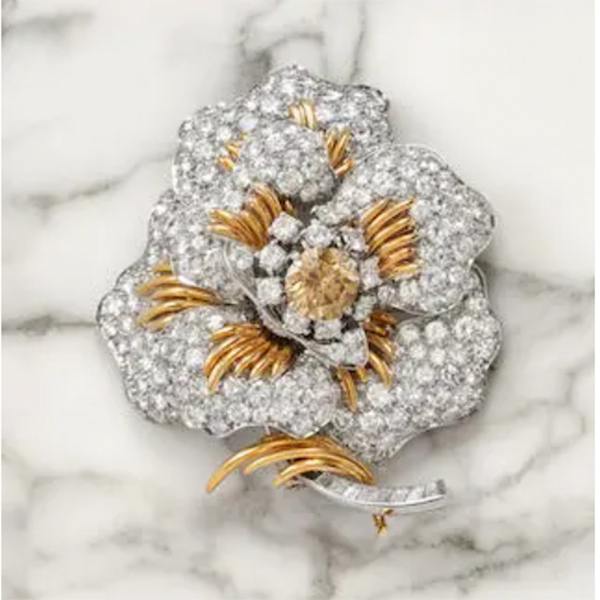 Bonhams SKINNER
Bonhams SKINNER is one of the largest and most renowned auction houses in the world. Specializing in fine art, antiques, motor cars, and jewelry, Bonhams' expertise and bespoke service make it a true destination at The Heritage. Upcoming auctions include: Woven Gardens: The Jim Dixon Collection, which will take place on April 27.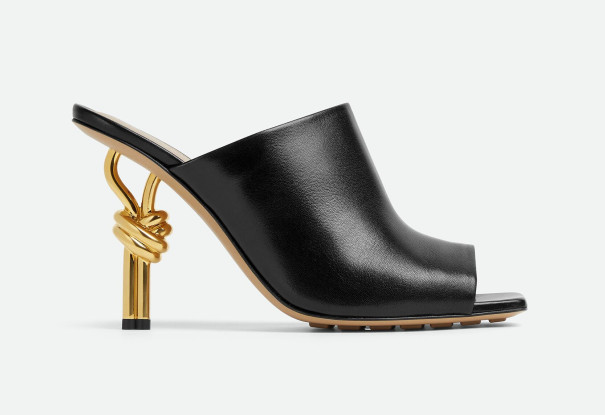 Bottega Veneta
An iconic luxury clothing brand, Bottega Veneta is recognizable by their artisanal craftsmanship, such as the brass-finish knot detail seen above. The knot is part of the Bottega Veneta heritage. This detail is shown throughout the summer collection. You'll consistently find the finest Italian leather handbags, accessories, and chic garments. This season, Bottega Veneta's collection delves more into the Quiet Power lifestyle trend with clean lines and expert craftsmanship.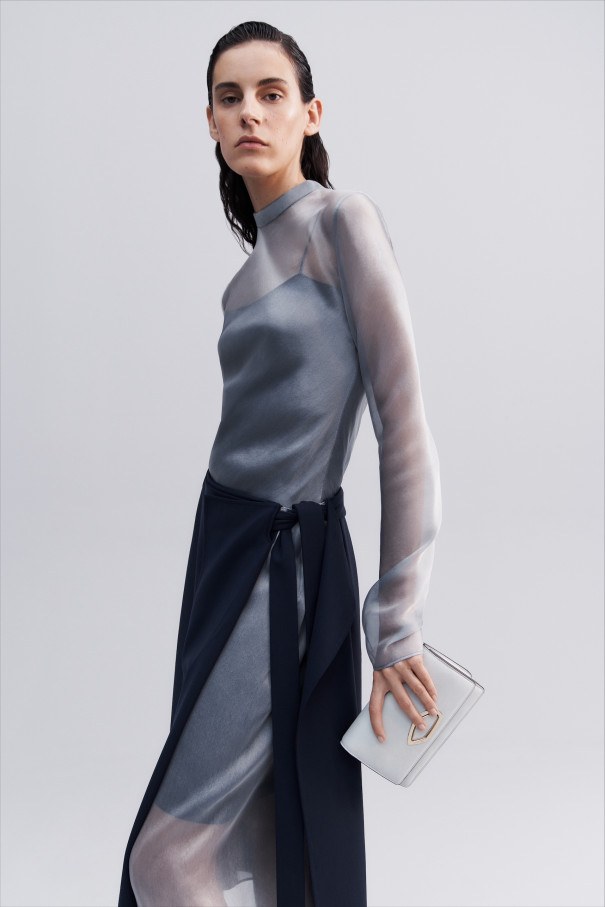 GIADA
At GIADA, the emphasis is always on minimalism, modernity, and elegance. This season, the same is true—but trends in the new runway collection are leaning towards connecting with the endless motion and intense beauty of the ocean. Cool tones evoke the water as warmer tones evoke the sand, with effortlessly flowing silhouettes and the cleanest lines in every piece of clothing. For the current season, look toward pastels and pleats as well as transitional outerwear such as their cashmere and short down coats.
GIADA at The Heritage On The Garden is the country's only brick-and-mortar location, so your experience in-store will be extra special and visually inspiring as you head into the new season.

Hermes
This spring and summer at the iconic Hermes store, the timeless emphasis on equestrian-forward accessory styles still prevails. From whimsical silk scarves adorned with eclectic hand-drawn horse heads to suede calfskin cowboy boots, not to mention reinvented classics like the Kelly and Plume handbags with wicker and chain detailing, a spring piece from Hermes will never not be trendy and always in style.
So, if you're looking for a statement spring standout accessory, Hermes at The Heritage On The Garden is the perfect destination. This year, indulge with a unique piece like the Hermes-orange printed cotton terry cloth bucket-style hat, shown above.
Legal Sea Foods
An exciting, quintessential Boston classic is joining the food scene at The Heritage On The Garden this Spring. Specifically, Legal Sea Foods' new Park Square location will be reeling in a "Sushi & Sake" program, offering choices of nigiri, sashimi, and specialty maki varieties. The Sake choices will include glasses or bottles from Brooklyn Kura, Tensei, Konteki, and Kubota.
Making sake a new part of your food and beverage selections can add new, bold flavors and aromas to your spring-in-Boston palette. "A well crafted Sake can be floral or acidic, sweet or astringent, fruity or savory," says the team at Legal. "The simplest of ingredients can create a broad range of sake flavors and aromas."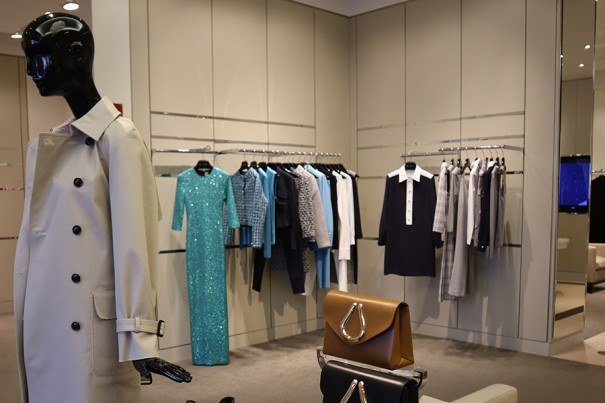 St. John
St. John's spring 2023 clothing collection places an emphasis on freshness, introducing styles, colors, and feelings that are new and refreshing. Fans of tweed, sequins, and silk will fall in love with every style in the store.
This season, try one of St. John's statement formal dresses, like the one pictured above. Perfect for your high profile spring events and formal weddings, the sequin knit long sleeve gown with a back slit and partial lining for comfort is the ultimate show-stopper. The sequin scoop-neck gown is another impossibly elegant choice for any party-goers looking for a more neutral color.
Coming Soon
Be on the look out for more shops and businesses opening soon in the area. Next up: We can't wait for Salon Mario Russo to take care of our tresses for summer. Plus, Release Well-Being Center will provide a spa-like experience later this year.
This is a paid partnership between The Heritage On The Garden and Boston Magazine's City/Studio
---