The Next Generation of Cosmetic Enhancements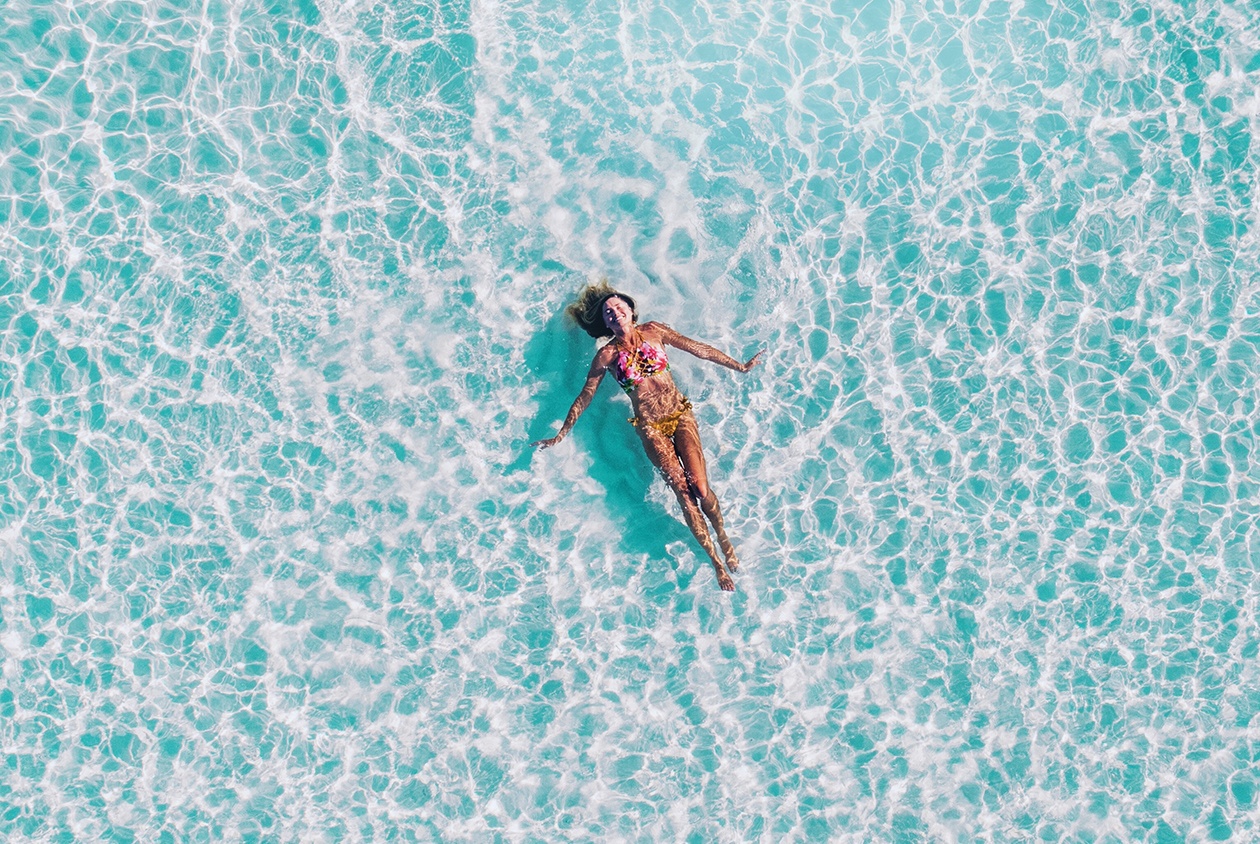 With a sizzling hot season in full swing, everyone wants to feel fantastic in their own skin. Luckily, looking fresh and lively is easier than you might think. The world of cosmetic medicine has changed dramatically in recent years, and a proliferation of next-gen treatments now offer subtle, natural-looking results, often without even having to go under the scalpel.
More people than ever seem interested in cosmetic procedures, and the data proves it. According to the American Society of Plastic Surgeons, the number of total cosmetic procedures peaked at 17.5 million in 2017, a 2 percent increase from 2016. While 1.8 million surgical procedures like liposuction and tummy tucks were conducted in this time, the majority—15.7 million—were minimally invasive procedures like facial fillers and chemical peels. Whether you're hoping to tone up before that weekend getaway to Martha's Vineyard or you'd like to show off a whiter smile in your summer snapshots, here's some advice from local experts on how you can enhance your natural beauty.
Less can be more
Facial treatments go beyond just facelifts. New and minimally invasive procedures are created and perfected every day in an attempt to avoid surgery, while patients craving instant gratification are still open to the operating table for traditional surgeries. Ultimately, it all depends on what is best for the patient and their face.
"Anyone possibly considering facial plastic surgery should start by having a consultation and get properly informed about their options," says Dr. Raffi Der Sarkissian, a double board-certified plastic surgeon with Boston Facial Plastic Surgery, focusing specifically on the face and neck. "All too often, a patient will say, 'My friend had fillers and she looks great' or 'I need a facelift.' But upon proper analysis, we find a different treatment would serve them better."
Dr. Der Sarkissian notes that there is no typical patient or treatment in either his Boston or Quincy locations; on a daily basis, he sees a broad range of clientele, from 20-year-olds seeking preventative skin care techniques and peels, to patients over 50 who are reentering the workforce and looking to regain a youthful glow. For all ages, he urges the importance of avoiding Hollywood trends or practices offering packages and discount deals on multiple procedures, believing aesthetic facial treatments should be individualized. And, in his experience, less is usually more.
"There is a fine line between enough and too much with respect to facial enhancements," says Dr. Der Sarkissian. "Faces devoid of expression, overfilled lips or cheeks, and overtightened faces may just look a little weird; not necessarily younger or healthier."
He says the most requested summer treatments include gentle lasers and peels that won't make the skin sensitive to the sun, and minimally invasive treatments for lip contour and cheek volume.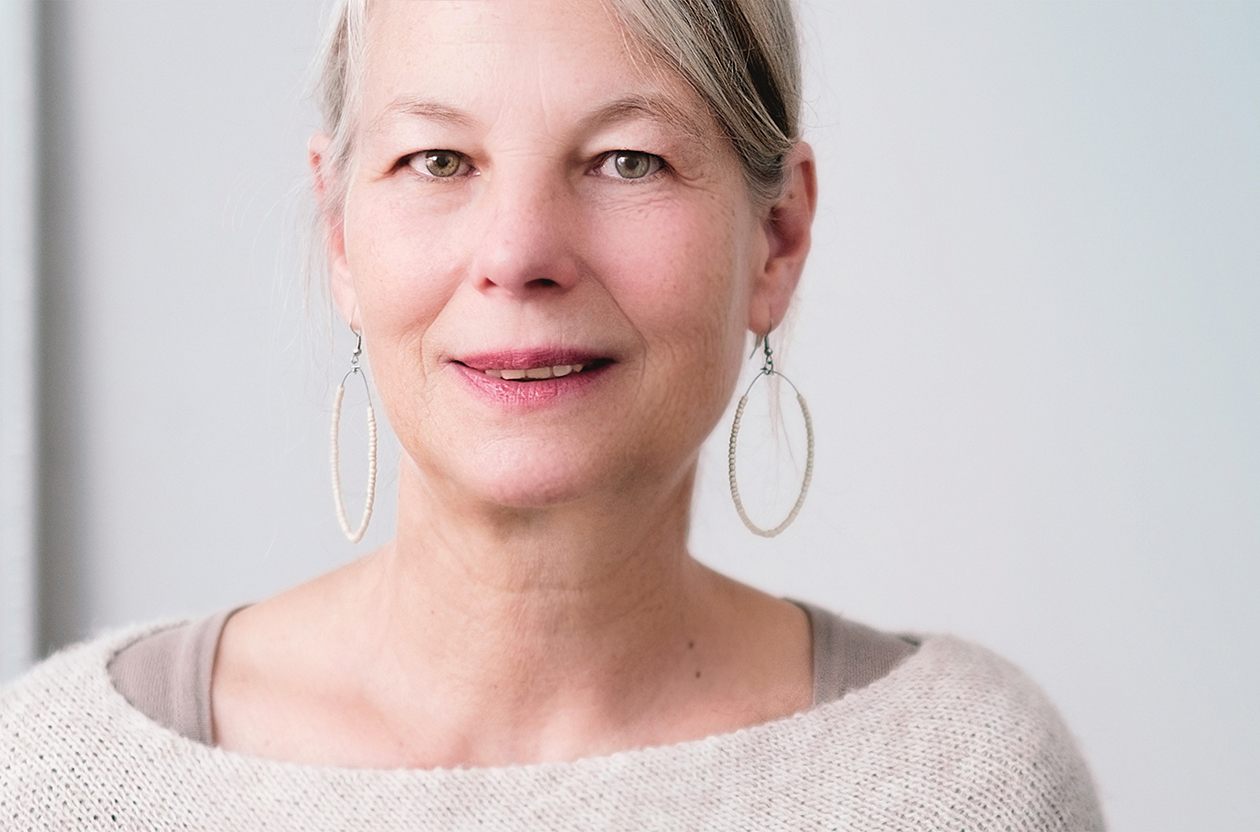 Most facial treatments do tend to target the lips, cheeks, and forehead, but Wellesley plastic surgeon Dr. Jeannie Chung says it's the eyes that show the most signs of aging. "Whether it's due to loose skin, excess fatty bags, or crepe-like skin texture, eyes can make you look tired," Dr. Chung says. She combats droopy eyelids and dark hollows under the eyes with Restylane or Voluma fillers, but recommends surgery for serious under-eye woes.
And here's an eye-opening fact: Last year alone, 209,571 eyelid surgeries (also known as upper or lower blepharoplasty) were performed across the country. The high demand stems from the ease, since the surgery can usually be performed in the office in an hour or under. Stitches are removed a few days following the surgery and recovery time is only a few weeks. "In our practice, eyelid surgery continues to be the most popular cosmetic, surgical procedure," says Dr. Chung. "It's an effective way to brighten the appearance of the eyes, creating a more youthful and restful appearance."
At the Aesthetic Wellness Center in Westborough, Dr. Min S. Ahn says summer is usually the ideal time for patients to schedule more in-depth procedures like rhinoplasties, facelifts, and neck lifts. Dr. Ahn's patients range in ages from 16 to 75, so the season is ideal for both school closings and slower office hours with more availability to take time off.
An increasingly popular treatment among his patients is radiofrequency, which serves to tighten the skin, lift jowls, and improve the upper neck area. "Fractora is a fractioned radiofrequency treatment that tightens the face, neck, and décolletage skin with very little downtime," he says. "We include Fractora treatments in our face and neck lifts to complement the surgery and tighten the skin." The subdermal tissue coagulation device is an effort that lies somewhere between fractional lasers and surgical procedures.
Another radiofrequency treatment, FaceTite, is a minimally invasive procedure that concentrates 100 percent of its energy to the treatment zone with a uniform thermal field for an even distribution of heat. It approaches surgical tightening of the jowls and neck with no incisions in half the time of surgery. "It's the next best option before a facelift or mini-lift," says Dr. Ahn. "Our patients love how they look like a refreshed, younger version of themselves. We receive many compliments on how natural the results are."
Following the trend of quicker and easier facial treatments, Skin Rx Boston in Dorchester is the city's first and only cosmetic injectable boutique. The practice solely specializes in nonsurgical facial rejuvenation with cosmetic injectables. The derma fillers are hyaluronic acid-based, a sugar molecule naturally found in the human body; an enzyme can break down the filler to reverse the effects if needed.
While the process is treated as simple as any visit to a salon, owner and certified aesthetic nurse specialist Maria Gagliardi assures her clients that Skin Rx doesn't cut corners when it comes to treatment and care. Administering only FDA-approved injectables, each patient is assessed, screened, and approved for treatment based upon if they're a candidate or not. Pre- and post-instructions and instructions from the manufacturer are provided for all treatments. "We use the most advanced and safest techniques," Gagliardi says. "Our protocols and procedures maximize the chances for the best outcomes."
She says a key benefit of nonsurgical solutions is the gradual series of treatments, allowing the budget-friendly results to seem as natural as possible. Plus, the ease of the boutique setting is appealing to everyone, not just Gagliardi's usual clientele of women ages 35 to 55. "More recently, younger patients and men are growing at a rapid pace," she says. "Millennials are interested in prevention or tastefully injected fuller lips, and baby boomers want more global rejuvenation from the frown lines, mid-cheek, lower face, and a more defined jawline."
As far as the most popular options, Gagliardi swears by the tried and true reigning champ of nonsurgical treatments. "Botox Cosmetic is a game changer," she says. "It makes your skin look better and your eyes look brighter."
But that doesn't mean Skin Rx is limiting their inventory. The practice is always open to new fillers and nonsurgical products to revolutionize their approach to cosmetic enhancement and augmentation. "The technological advancements continue to improve and bring more solutions for treating patients and offering solutions for their concerns," says Gagliardi. "I think we're going to see more and more products come to the market in the next few years. Right now, the sky is the limit on where the industry is headed."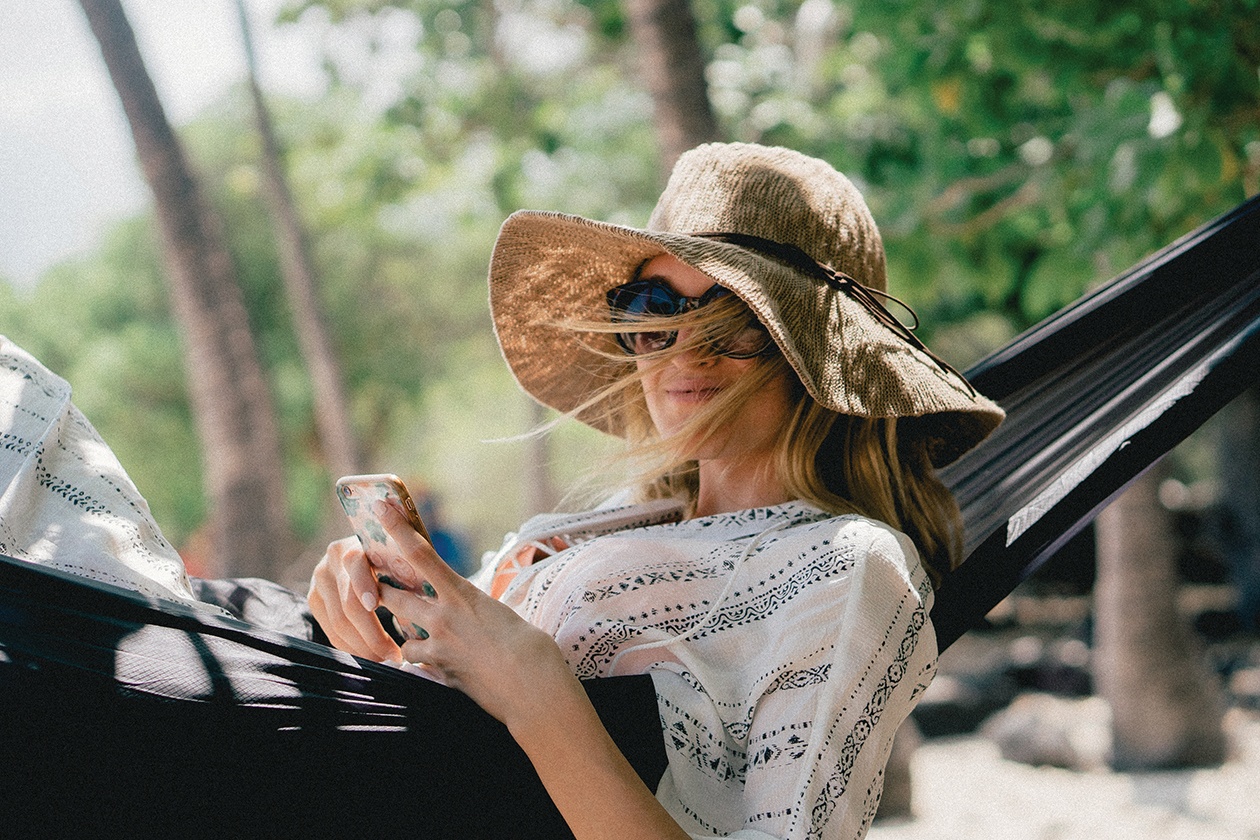 A summer refresh
Feeling confident and happy in your bathing suit can make or break your beach vacation. "In the summer, we wear more revealing clothes," says Michelle Wetlaufer, co-founder of GLO Medical Aesthetics in Newton. "After a winter of bulky sweaters, there is nowhere to hide that muffin top of bra fat."
GLO's medical professional staff focuses on a variety of cosmetic enhancements, including skincare solutions, injectables, and hair treatments, but fat reduction is a hot commodity leading up to the warm weather months. "Our procedures are noninvasive to minimally invasive," says registered nurse and GLO co-founder Jane Curry. "Most clients leave our facility feeling refreshed and head back to work. Our focus is on client care and every customer receives an immediate procedure follow-up to assess results and ensure the desired outcome."
To compliment diet and exercise, the GLO team recommends CoolSculpting, a nonsurgical and pain-free treatment that freezes unwanted fat cells. Based on the science of Cryolipolysis, the cold can target fat cells without damaging skin and surrounding tissue. Glo patients engage in a private consultation to structure a personalized plan. When it comes time for treatment, the CoolSculpting apparatus will be applied to the area of concern. After a slight sucking sensation, the cooling begins.
"Although final results may take three months, some patients start seeing results in as little as four weeks," says Wetlaufer. "CoolSculpting today means better vacation pictures in August."
Put your best smile forward
They say nothing you wear is more important than your smile, which is why the teeth whitening product market size is projected to hit $7.4 billion by 2024. "A brighter, more attractive smile makes people more confident and feel better about themselves, both personally and professionally," says Newton dentist Dr. Ted Filandrianos.
At Dr. Ted Filandrianos & Associates, LLC, Dr. Filandrianos says the fastest whitening results are porcelain veneers, with fast-tracked "six-month smiles" usually included as an accelerated and inconspicuous way to do orthodontics. "Whitening and porcelain veneers have been around for a while, but the whitening products are better and the porcelain is more lifelike than ever," he says. "Similar to fake fingernails, veneers are bonded to the tooth to reshape and change the color of the teeth. Sometimes we take pictures and use a computer to simulate the new smile before we do anything."
Advancements in digital dentistry like this also come in to play at Warshauer & Santamaria, a dental group practice in Back Bay. "With advanced digital technology, we can now create porcelain veneers that are thinner than before, keeping more of the tooth structure and natural depth of color," says Dr. Irays Santamaria. She cites discoloration, day-to-day damage, previous fillings, and teeth grinding as the leading reasons for teeth losing their luster over time.
"Teeth whitening technology is improving tremendously," says Dr. Santamaria. "We use intra-oral and extra-oral photographs, videos, and scanning to evaluate esthetics and design a beautiful, natural smile. It's never too late to have the smile you've always dreamed of, and today is the perfect day to start."
Dr. Santamaria says the expanding world of digital dentistry brings fast feedback from her patients. "One of the best parts of my work is seeing a patient's reaction when they first see their improved smile," she says. "They love the results and it's great to see their confidence following treatment."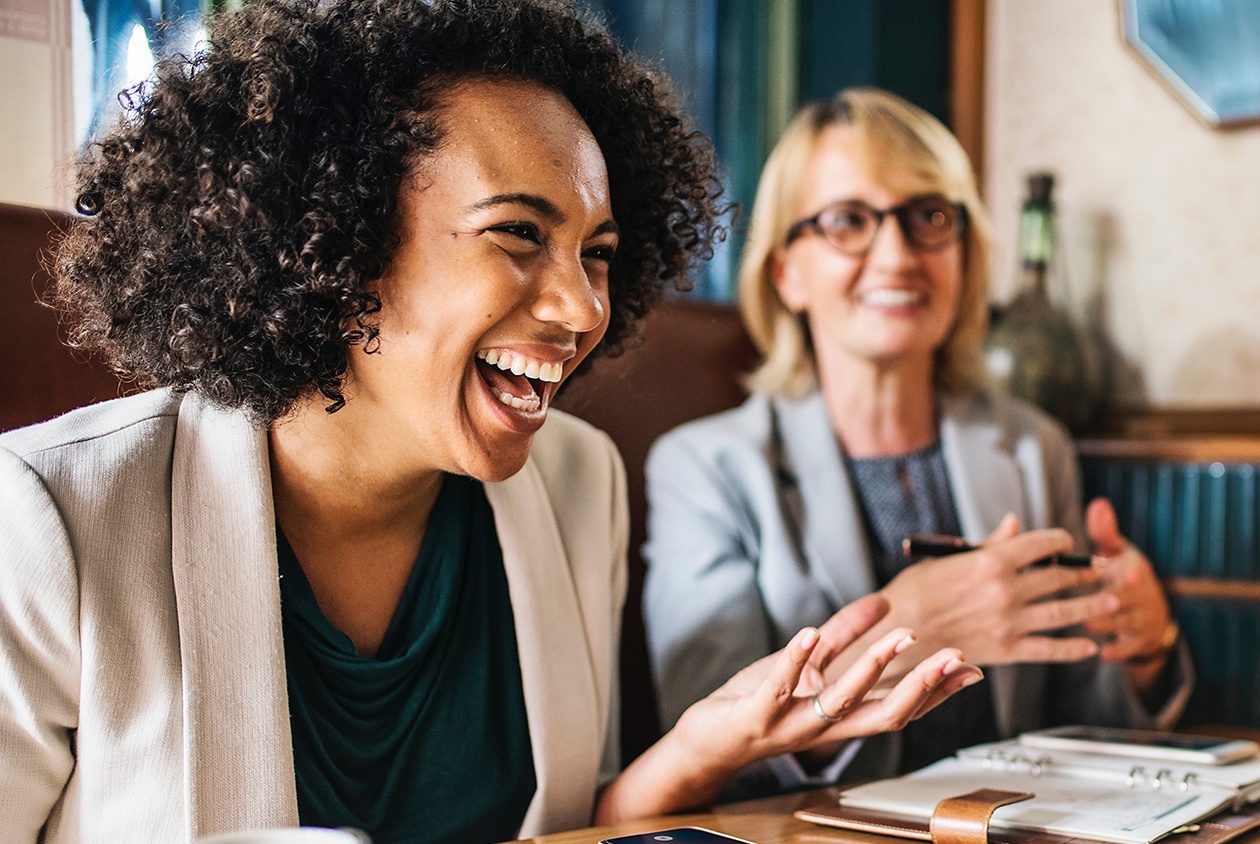 Whitening is a huge contribution to improving the appearance of teeth, but sometimes straightening is just as effective. "Absolutely the biggest procedure with the most rave reviews at my practice is accelerated orthodontics for teeth straightening," says Dr. Anna Berik, owner of Newton Dental Associates. "I combine the advantages of clear Invisalign trays with an acceleration system to reduce treatment time to as little as three to four months."
Dr. Berik says accelerated orthodontics meets the demands of her patients; it's safe, clinically proven, provides rapid gratification, and there's virtually no down time. She combines this with Zoom, an in-office whitening system. "We have found that are patients are blown away by the difference in their overall appearance," says Dr. Berik, "just from having their teeth in the right place and years of staining removed."
While cosmetic dentistry is always a viable option, Dr. Brendon Chiou of the Newton Dental Group says appearance isn't an indicator of health and treatments should be pursued by the patient, not pushed by the dentist. "I perform dental cosmetic enhancements only when a patient states that the current shape, color, or position of their teeth is something that negatively impacts their self-esteem," says Dr. Chiou.
Over-the-counter whitening appliances and strips are usually the cheapest method, but Dr. Chiou says they can also be the least predictable, often resulting in uneven results and increased sensitivity. His two recommended whitening treatment options include ordering at-home trays, custom fabricated for an individual's teeth with a professionally determined bleaching strength for daily use for about two to six weeks. The second option is in-office whitening, which occurs in a single one- to two-hour visit that is administered by a professional. "It can be the most expensive option and some at-home touchups are generally required to maintain the final shade," says Dr. Chiou. "But it statistically results in the lowest incidence of tooth sensitivity."
If you're considering cosmetic dentistry options, just remember that brightening a dim smile should be all about improving yourself and not any perceived notions of beauty—even though your friends and family will definitely notice your newfound confidence. "Oftentimes, I'm thanked by my patients' significant others for cosmetic procedures," says Dr. Filandrianos. "They tell me their husband or wife can't stop smiling and they're much happier."
Not your mother's hair extensions
Staying cool in the heat is important, but that shouldn't stop you from getting long locks. If you want to execute some of those adorable Pinterest ponytails and twist-ups, fuller and thicker hair is crucial. At Hair Scripts in Braintree, Julie Casale has been helping women reach their hair goals for the last 25 years. With custom European hair extensions added to existing hair, Casale offers free 15- to 30-minute private, one-on-one consultations by appointment only with no obligation to commit to treatment.
"Some cosmetic extensions are ideal for the clients who say, 'I want,'" she says. "For the people who come in and say, 'I need,' those are the ones who require hair systems for thinning hair. I just ask them straight out what they want to do and go from there."
The permanent attachments are clear for daily wear as they are swim and shower proof, usually requiring follow-up appointments every four to six weeks based on length or color specifications. The unique attachment system is far from the hair horror stories of failed extensions. "It's very high end," says Casale. "It's not your typical tape-in or glue-in extensions. These are unbeatable for all ages."
Casale says everyone wants to look amazing year-round, but especially in summer. The one-woman operation makes sure every client is satisfied.
"This can be life-changing for them and make them feel great about themselves," says Casale. "I've had the same clients for all 25 years. Nobody leaves. Once they come, they're hooked."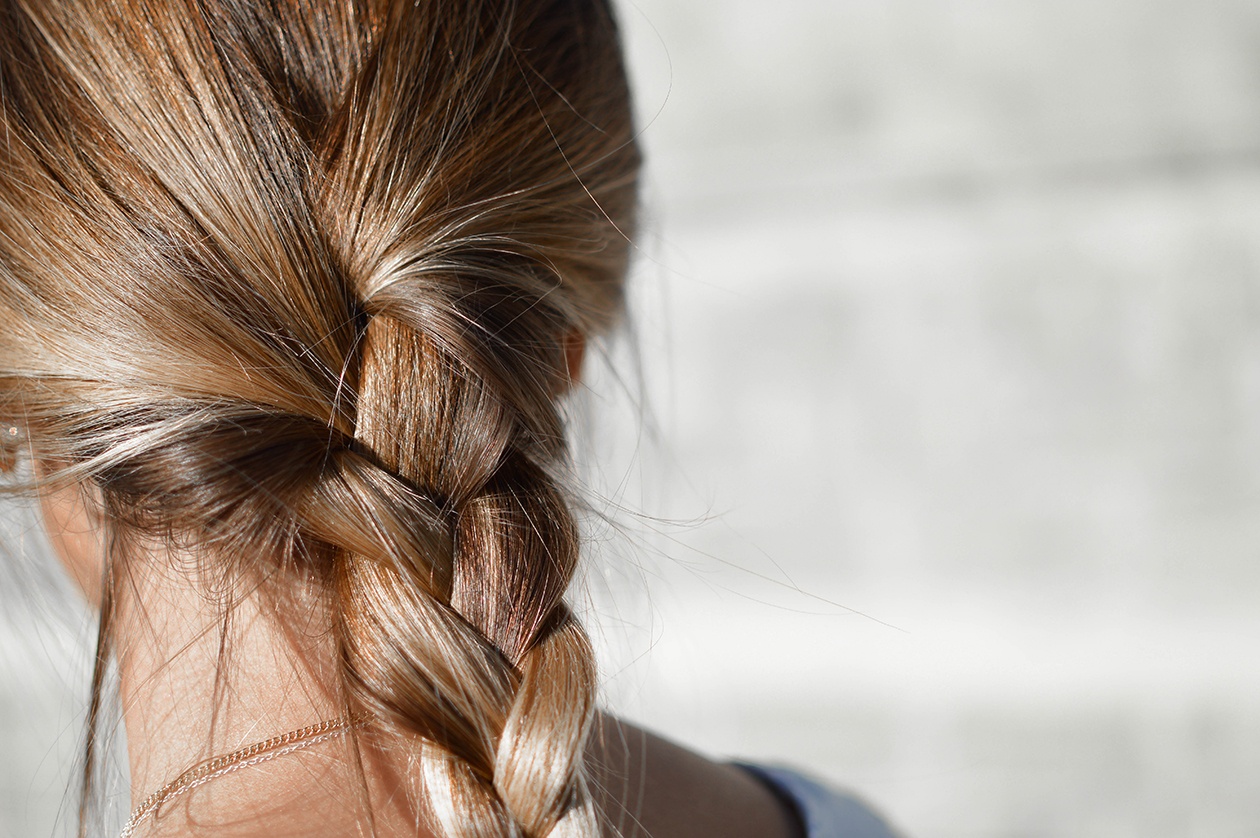 Catered more to the aforementioned "I need" crowd, Suisse Natural Hair Salon in Newton features nonsurgical hair loss solutions for both women and men to treat pattern baldness, alopecia, chemotherapy-related hair loss, and more. "We always experience a higher volume of inquiries as the warm weather approaches," says owner Sarah Deutsch. "After a long, cold winter, we all get excited to be outdoors, and with a beautiful head of hair, it's even more enjoyable."
The "invisible attachment" method at Suisse Salon integrates matched and natural human hair to a client's existing hair to conceal thinning areas of the scalp and bald spots. Serving thousands of men and women since opening in 1987, Suisse Salon still operates as a full-service salon, which also helps respect the privacy of clients. "No one has to know if you're coming in for hair replacement or to get highlights or a cut and blow-dry," says Deutsch.
Deutsch says the most important thing to keep in mind for people seeking natural hair replacement solutions is that you don't want to cause any further damage to your hair. "Some hair replacement methods cause even more hair to fall out by smothering the scalp with harmful adhesives," she says. "At Suisse, we've developed our own unique hair replacement technique that allows your natural hair to flourish and your scalp to breathe."
Deutsch says another reason to avoid glue-in or tape-in hair replacement solutions is the overall appearance. "It's very easy to spot synthetic hair," she says. "Obviously, natural hair replacement is paramount if you want your hair to look natural, too."
Despite 35 million men and 21 million women in the United States reporting significant hair loss, there's still a stigma surrounding thinning and balding. Deutsch says that she urges her clients to feel no shame about their situation and act early. "Like any problem you're faced with in life, the sooner you confront the issue, the sooner you can get over it," she says. "There's no reason to be embarrassed to speak with us. You're not alone and we're here to help you."
From hair help to skin solutions and surgical procedures, this season should be all about you and achieving your best self under the guidance of helpful, certified professionals. "Make sure you are doing this for yourself and tune out any naysayers or people who are quick to judge," says Dr. Ahn. "After all, studies have shown that people who receive cosmetic enhancements are healthier, happier, and more satisfied with their quality of life."
And who wouldn't want that?

Min S. Ahn, MD, FACS
The Aesthetic Wellness Center
awcenter.com
508-366-2020

Dr. Anna Berik
Newton Dental Associates
newtondentalassociates.com
617-965-0060
Julie Casale
Hair Scripts
781-848-3486

Jane Curry and Michelle Wetlaufer
GLO Medical Aesthetics
glomedicalaesthetics.com
617-916-9119
Dr. Brendon Chiou, DMD
Newton Dental Group
newtondentalgroup.com
617-332-3100
Dr. Jeannie Chung
Plastic Surgery & Skin Rejuvenation
drjeanniechung.com
781-235-3223
Sarah Deutsch
Suisse Natural Hair Salon
suissesalon.com
617-244-9414
Ted Filandrianos, DMD
Cosmetic and Implant Dentistry
teethbydrted.com
617-244-4871
Maria Gagliardi
Skin Rx Boston
skinrxboston.com
617-365-6932
Raffi Der Sarkissian, MD, FACS
Boston Facial Plastic Surgery
bostonfacialplastics.com
617-472-3137
Dr. Irays Santamaria
Warshaurer & Santamaria
backbaybostondentist.com
617-681-7988
This is a paid partnership between Boston Magazine and Boston Magazine's City/Studio
---