Up Next: The Sound of Music at the Boch Center Wang Theatre
Boston holds a special position in the history of The Sound of Music. More than just a movie, the Broadway musical came from an era when shows routinely played "out of town" before coming to New York.
"Boston was one of Rodgers and Hammerstein's favorite cities to play," says Ted Chapin, president of the Rodgers & Hammerstein Organization.
In 1959, Hammerstein came to Boston and saw the show on stage for the first time, delivering notes backstage that the show was in great shape. But Rodgers, who had been there all along, recognized there was a song missing for Captain von Trapp, a song that spoke of the country they would soon be leaving. He had written a sweet melody that he hoped would have the right feel, and Hammerstein, in his hotel room at Boston's Ritz-Carlton, wrote the now iconic words to "Edelweiss."
"Not only would it be the last lyrics Hammerstein ever wrote before his untimely death, but over the years, its simplicity and authenticity led many to believe it was an actual Austrian folk song," says Chapin. "It was a pivotal song added in Boston to a musical during its pre-Broadway engagement by two masters of their craft."
---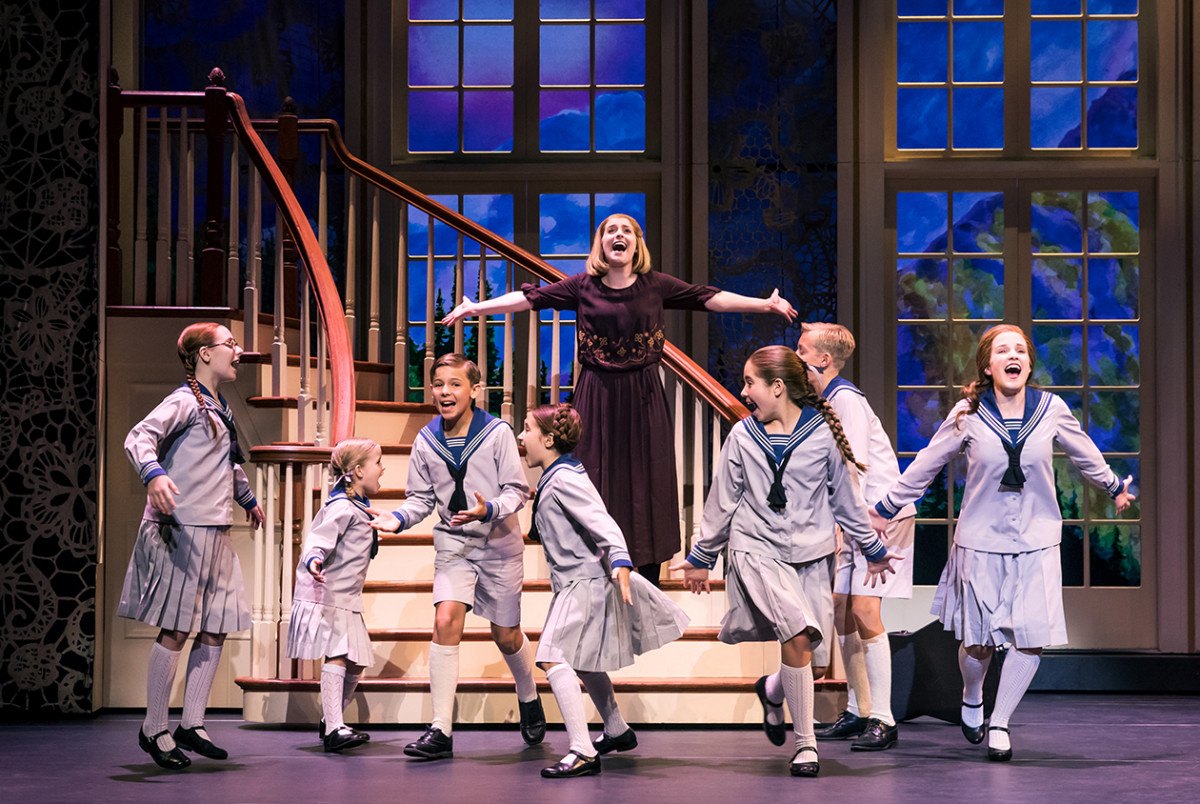 This production of The Sound of Music went back to the very beginning. Director Jack O'Brien asked for the original Broadway script before going into rehearsal in 2015. "He was taking on a unique challenge by reinventing a classic title and going back to when it was first conceived, as a star vehicle for Mary Martin," says Chapin. "In the script, he found the truths and simple emotions that set up the show for its immortal life."
O'Brien's collaborators were hand-picked, and represented the best of the best – the designers have among them dozens of Tony Awards and nominations, plus one Lifetime Achievement Tony. In the musical director and choreographer, he chose young talents who are prominent on Broadway today: Danny Mefford, choreographer of the award-winning Dear Evan Hansen, and Andy Einhorn, currently leading the musical teams of both Hello, Dolly and Carousel. Original tour creatives Matt Lenz (Associate Director) and Jonathan Warren (Associate Choreographer) have recreated the work for which they were present and contributing artists in 2015.
"This is indeed a brand-new production of what has become the world's most popular musical," says Chapin. "It includes the familiar, but also offers new discoveries. In diving into what Rodgers, Hammerstein, Lindsay, and Crouse crafted in 1959, the creative minds behind this production have found a great story to tell with great songs that touched audiences across the country."
Welcome to a new/old The Sound of Music.
The Sound of Music will play the Boch Center Wang Theatre May 1 – 13. For more information or to purchase tickets, visit bochcenter.org
This is a paid partnership between Boch Center and Boston Magazine's City/Studio
---