North Shore Family-Run Appliance Store Beats the Odds in a Big-Box World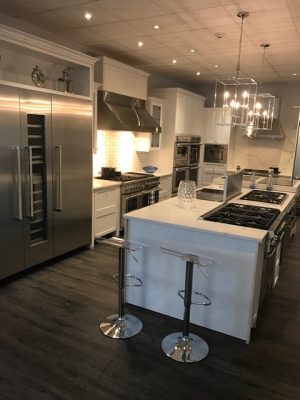 The rise of the big-box stores has significantly contributed to the demise of many smaller, family-run businesses. However, Tri-City Sales Inc., a North Shore institution that has been supplying generations of families with their appliances for almost 60 years, continues to thrive.
"At a time when you see a lot of downsizing and store closings in our industry, we're expanding," says Tom Kulevich, Tri-City Vice-President. The third-generation family-run business has been a mainstay in Salem since 1958. A second store in Ipswich was opened 19 years ago and on April 1 will be just up the road from its current location to a brand-new 4,600-square-foot showroom at 95 Turnpike Road (Route 1). An official grand opening is planned for the 2nd weekend in May.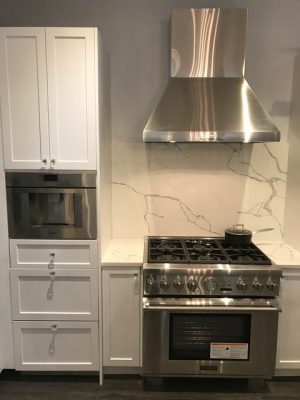 Rick Cohen, President and grandson of founder Samuel "Chummy" Rome, attributes the success and longevity of Tri-City Sales to a core principal Chummy established in 1958. "My grandfather always said, 'Take care of your customer, and everything else will take care of itself.'" This philosophy was passed down to David Cohen, Rick's dad, who instilled it in Tom and Rick. "Our mission is to provide the customer the best possible experience," Cohen says, "from the time they enter our showroom to when our delivery and installation team leaves their home. We want them to say that's why they do business with Tri-City Sales."
Kulevich says he is always asked how Tri-City Sales can compete with the big-box stores on price. "People know we have an outstanding reputation in all areas of service," he explains. "When they speak to one of our sales associates, they are talking to a sales force with more than 200 years' combined experience." When it comes to prices, most consumers have the misperception that the bigger the store, the better the pricing. Cohen says that's incorrect. "Tri-City Sales belongs to a national buying group that collectively has more buying power than any of the bigger retailers." That buying power is what enables Tri-City Sales to sell appliances at or below the price of their competitors. They support their claim that Tri-City customers receive the lowest pricing and substantiate it with a 30-day price guarantee.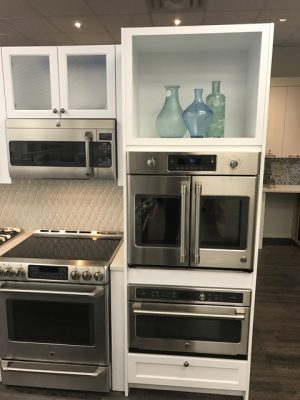 "We have been a generous partner in the North Shore community for almost 60 years," Cohen states, "and we ask for the opportunity to earn your business and be your #1 appliance store."
Tri-City Sales is located at 262 Highland Avenue in Salem (978-744-6100) and now their new location at 95 Turnpike Road in Ipswich (978-412-0033).
This is a paid partnership between Tri-City Sales and Boston Magazine's City/Studio
---