Why Nova Scotia Could Be the Coastal Vacation You Didn't Know You Needed
There's an incredible vacation spot on the upper east coast of North America that's calling your name. And it's not Cape Cod. In fact, you'll have to bring your passport, as you will be venturing into a charming and vast Canadian province with rich history, boardwalks and beach towns (with over 8,000 miles of coastline), expansive wineries, abundant wildlife and nature, and a whole lot more. It's Nova Scotia, and it's about to become the subject of some of your favorite memories for years to come. Here's what you can look forward to.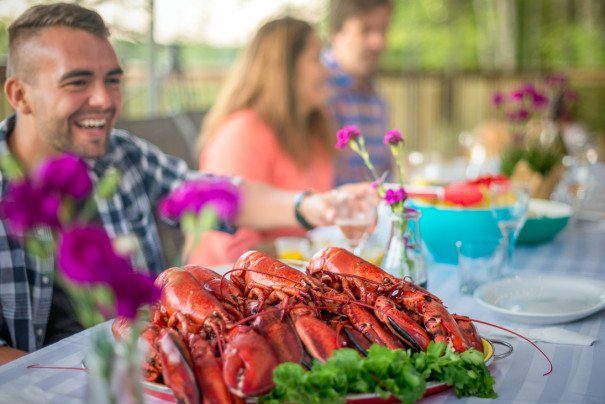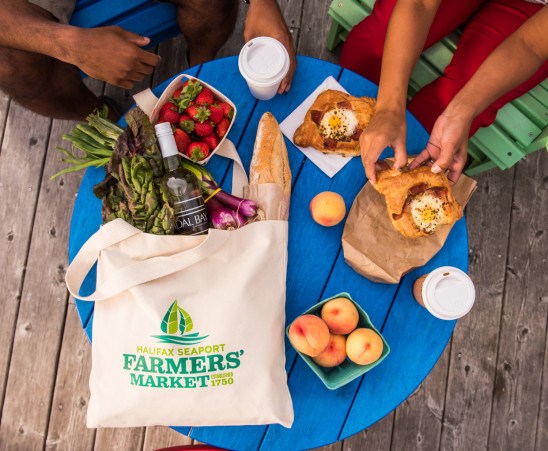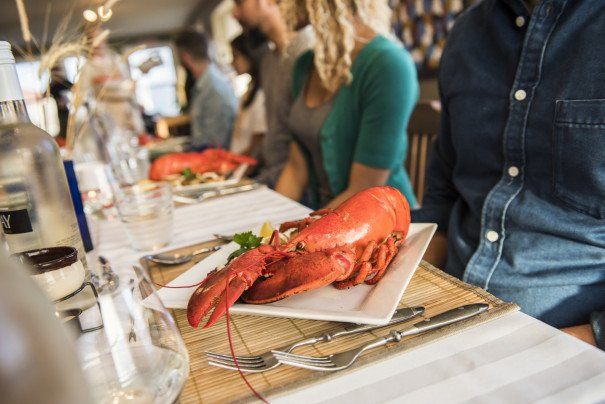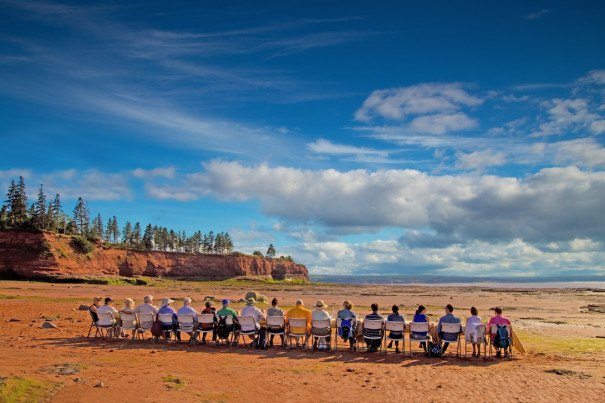 To satisfy your inner vacation foodie
"Nova Scotia's culinary scene has grown exponentially in recent years, becoming one of Canada's top culinary destinations," says Pam Wamback, with Tourism Nova Scotia.
Where to begin? Nova Scotian essentials like fresh lobster are best experienced on the Nova Scotia Lobster Trail, where you can find everything from lobster dinners to lobster rolls and more. After all, Barrington is the Lobster Capital of Canada. Or grab your spoon and taste your way around the province following the equally iconic Nova Scotia Chowder Trail—it's the perfect way to taste both fresh local produce and seafood.
For a meal unlike any you've had at home, you can cruise to your very own island and create lobster appetizers—with the chef, of course—to enjoy between standup paddle boarding and beach time.
You can even take a seat at a dining table with a view of the incoming tide for an intimate three-course dinner on the ocean floor of the Bay of Fundy.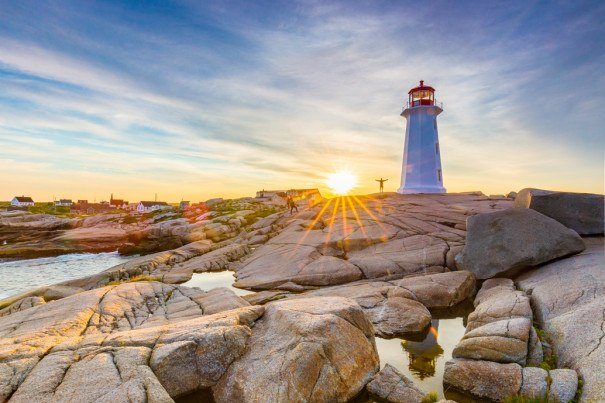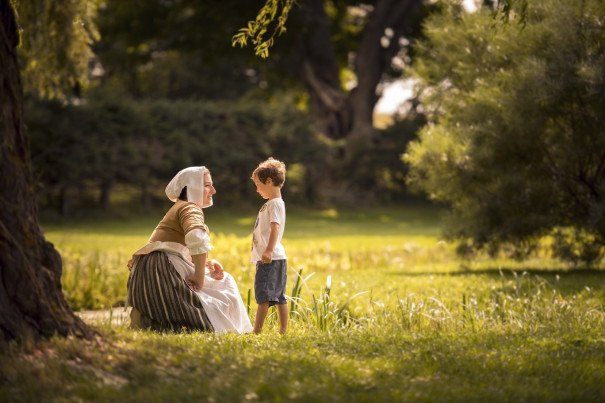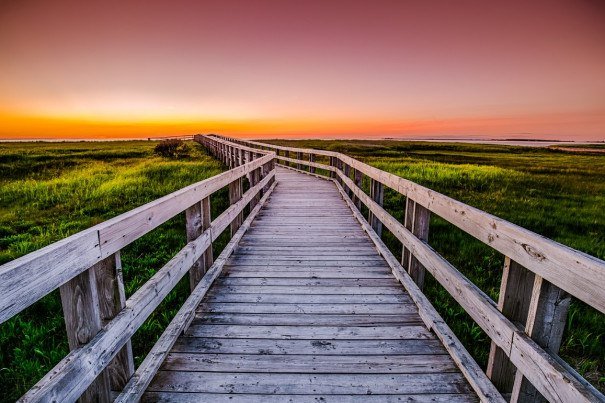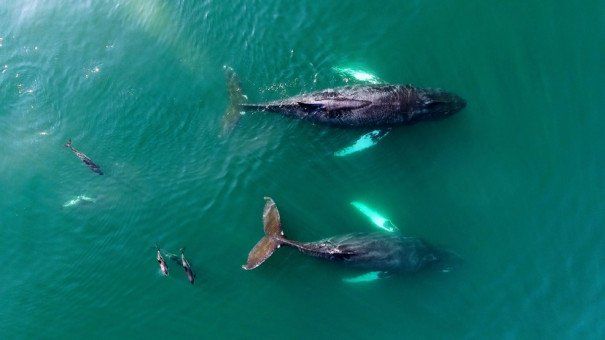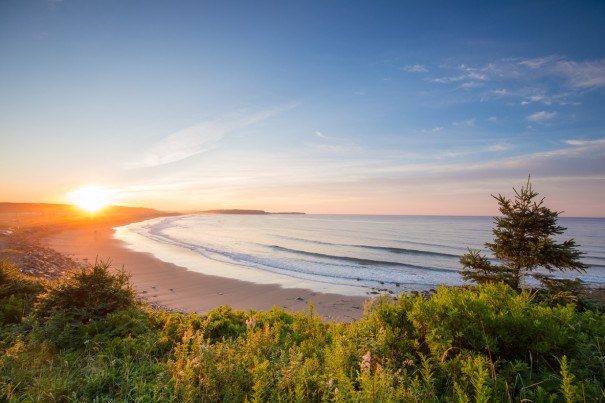 For the whole family
"Did you know there are over 150 lighthouses in Nova Scotia?" says Wamback. There's somewhere to start if you're looking for things to do. Chances are, you can visit a lighthouse within a few miles of where you're staying.
If you need a break from your busy life, you can always unwind and breathe in the salty air on one of the sandy beaches scattered across the province.
But, if in doubt, visit Halifax. You can't go wrong with the incredible capital city where you'll find numerous attractions, shops, restaurants, art installations, and a boardwalk that extends 2.5 miles from the Seaport Farmer's Market to the Casino Nova Scotia along the historic Halifax harbor front.
Wamback points out the ocean-inspired playground with a giant wave sculpture, which your kids will be sure to love. Or try this: "The Discovery Centre in Halifax is a huge multi-floor museum and learning center for children of all ages and makes an excellent indoor day trip on rainy or wintery days" she says.
Downtown Halifax is easily walkable and the whole family will love the Halifax Citadel National Historic Site. The Halifax Citadel and its distinctive Clock Tower act as a reminder of Halifax's rich past, right in the heart of the city.
Or hop aboard North America's longest running saltwater ferry across the harbor to Dartmouth for fantastic views of Halifax, before popping into the Alderney Landing Cultural Community Centre, which is used for community and arts events, a farmers' market, and festivals throughout the year.
Lunenburg is one of six UNESCO Sites in the province and a place to learn about the province's marine heritage. Visit the touch tank at the Fisheries Museum of the Atlantic or go on a whale watching tour. Then venture further along the Lighthouse Route to White Point Beach Resort, a perfect contender for your lodging with a 9-hole golf course, yoga classes, kids' activities every day, and indoor swimming pool.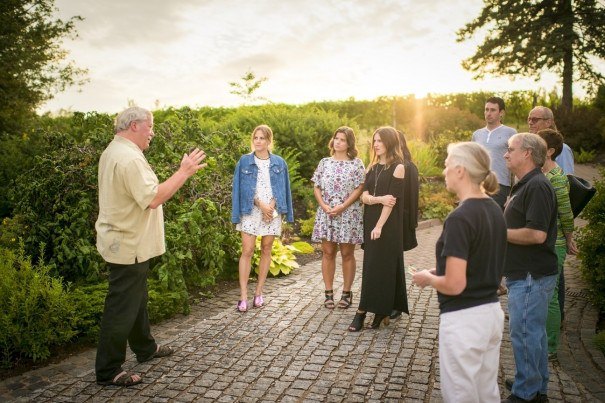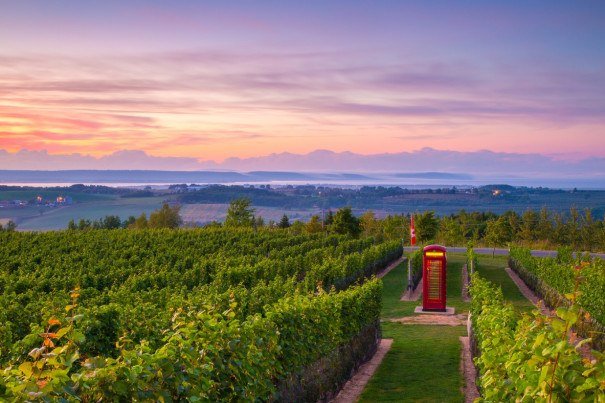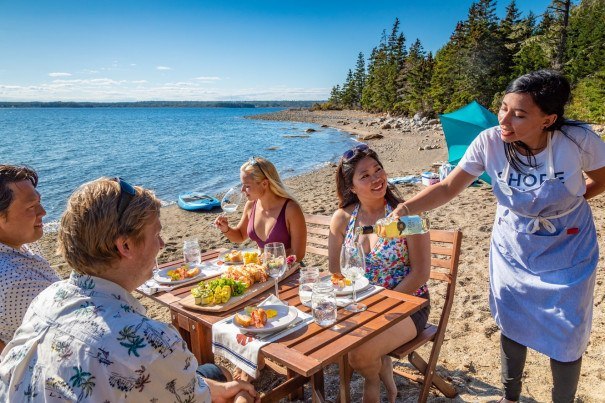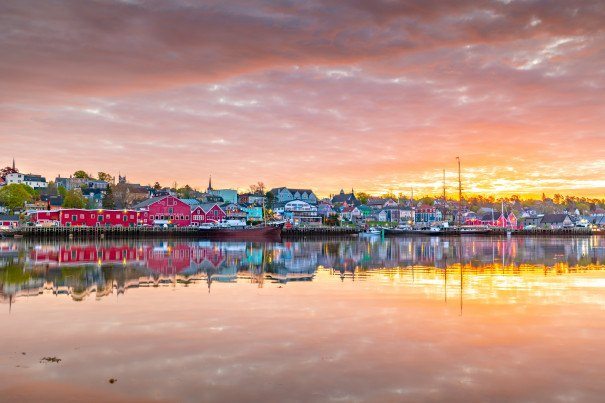 If you're looking for some delicious drinks
Good news for wine lovers: "Nova Scotia has a long and rich tradition of growing grapes for wine that dates back to the 1600s, when this was one of the first areas to cultivate grapes in North America," says Wamback. One of the province's most famous wines, Benjamin Bridge's Nova 7 Sparkling, is a local favorite that you can try on an intimate tasting or tour.
Hop aboard the Magic Winery Bus to sample the province's appellation wine, Tidal Bay, a wine that brilliantly reflects the terroir, coastal breezes, and cooler climate of its birthplace.
Wamback also recommends visiting Domaine de Grand Pré, one of the oldest operating wineries in the province that is home to Le Caveau, voted one of the top 20 winery restaurants in the world. Their newly opened Inn at the Winery makes Grand Pré the first winery in Nova Scotia with on-site accommodations.
If you're a fan of spirits, you might consider GINstitute by the Sea, where you'll go behind-the-scenes at Steinhart Distillery to craft your very own. You'll find your own ingredients and select spices and citrus to curate your own flavor. And, of course, while you work, you can enjoy Nova Scotia cocktails and delicacies.
If you've got diverse interests when it comes to drinks, then the Nova Scotia Good Cheer Trail is for you. It's Canada's first winery, brewery, cidery, distillery, and meadery trail, and on the way you can learn the family traditions, history and innovation behind all of Nova Scotia's local products.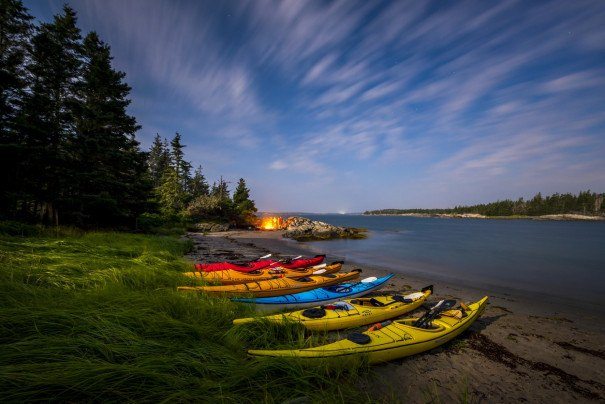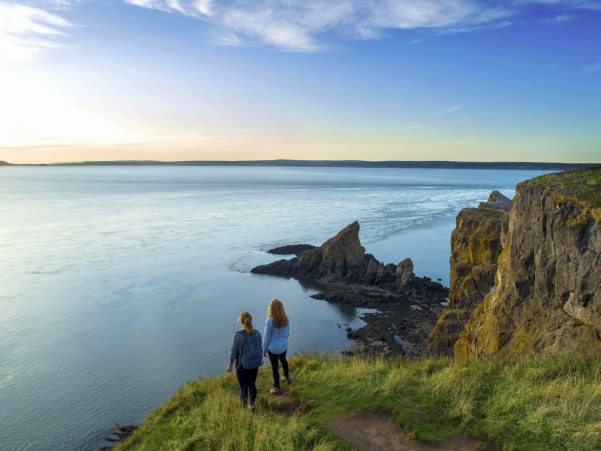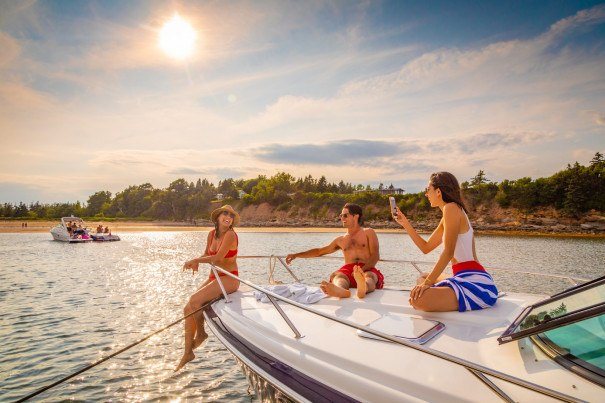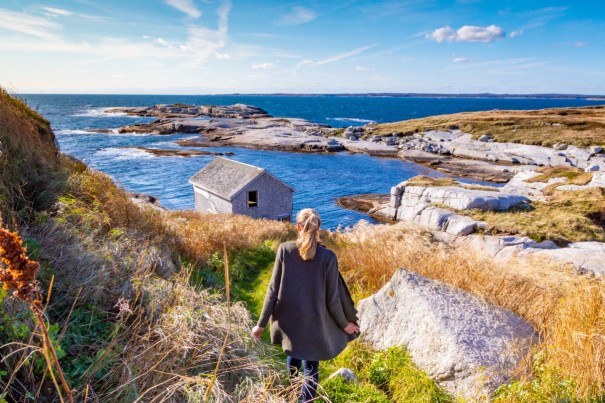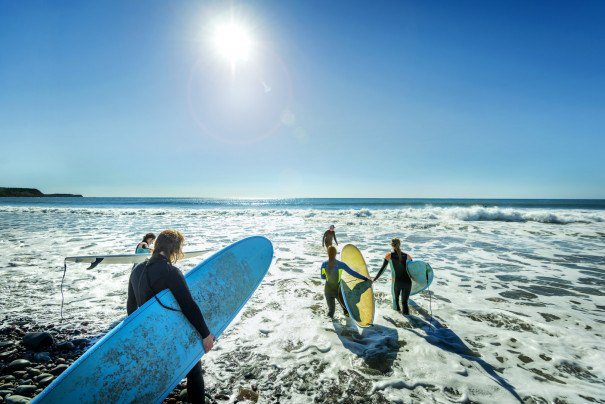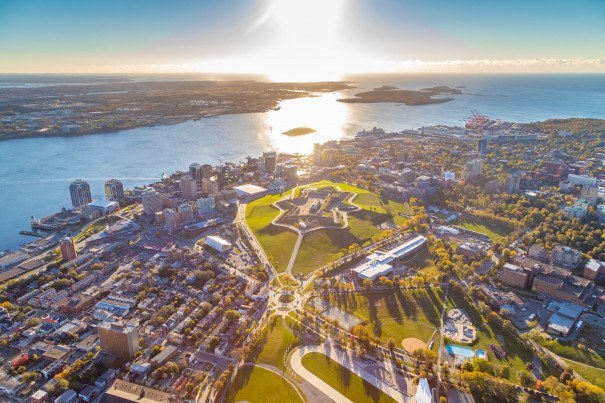 If you're in the mood for adventure
Get your binoculars, cameras, and hiking boots ready. Among your possible destinations: Bay of Fundy, home to the world's highest tides, Cape Breton Highlands National Park with its 26 hiking trails and 24 look-out points, and Kejimkujik National Park and National Historic Site for its wilderness trails and historic canoe routes
For thrill-seekers, try whale watching—see if you can spot some of the 12 species that visit Nova Scotia each year—or tidal bore rafting on the highest tidal waves in the world on the Bay of Fundy, an experience that Wamback calls a "water roller coaster you'll find only in Nova Scotia."
For golf enthusiasts, Nova Scotia is home to some of the best golf courses in Canada. From Cabot Links and its sister course, Cabot Cliffs to Fox Harb'r Resort, Nova Scotia is welcoming the world to discover their exceptional golf experiences.
Whether you come for the sunsets, the rugged coast, the cuisine, or simply to relax, there's always something new to experience in Nova Scotia.
Can't get enough of these views? Visit novascotia.com for more information to plan your trip to Nova Scotia, Canada.
This is a paid partnership between Tourism Nova Scotia and Boston Magazine
---