4 Fresh Cuts and Bold Hair Styles to Try This Summer
After being cooped up inside for months, summer has finally arrived with the chance for a much-needed makeover thanks to the reopening of salons around Boston. Don't worry, the hottest 2020 trends don't require a major transformation. Just a few snips and well-placed layers from the team at Salon Eva Michelle are all it takes to liven up your look and turn heads at the beach this season. Here are four fierce summer styles they recommend to help you get inspired.

The Bold Rosé
Designers: Charlie Gouveia Jr, Advanced Designer | @livefast_dyeblonde
Christine Walsh, Artistic Designer | @christineemmahair
Walsh and Gouveia teamed up to create this bold summer look that will turn heads, even with a mask on! Walsh's dusty pink tone is the embodiment of summer fun. Fashion colors are in, and she shows exactly how it's done. Paired with Gouveia's blunt bob, this creates an unforgettable homage to the fun of warmer months. Gouveia also added interior layering to this blunt bob to give the hair playful movement and body. A defined line, shape, and color to rock Boston's reopening this summer.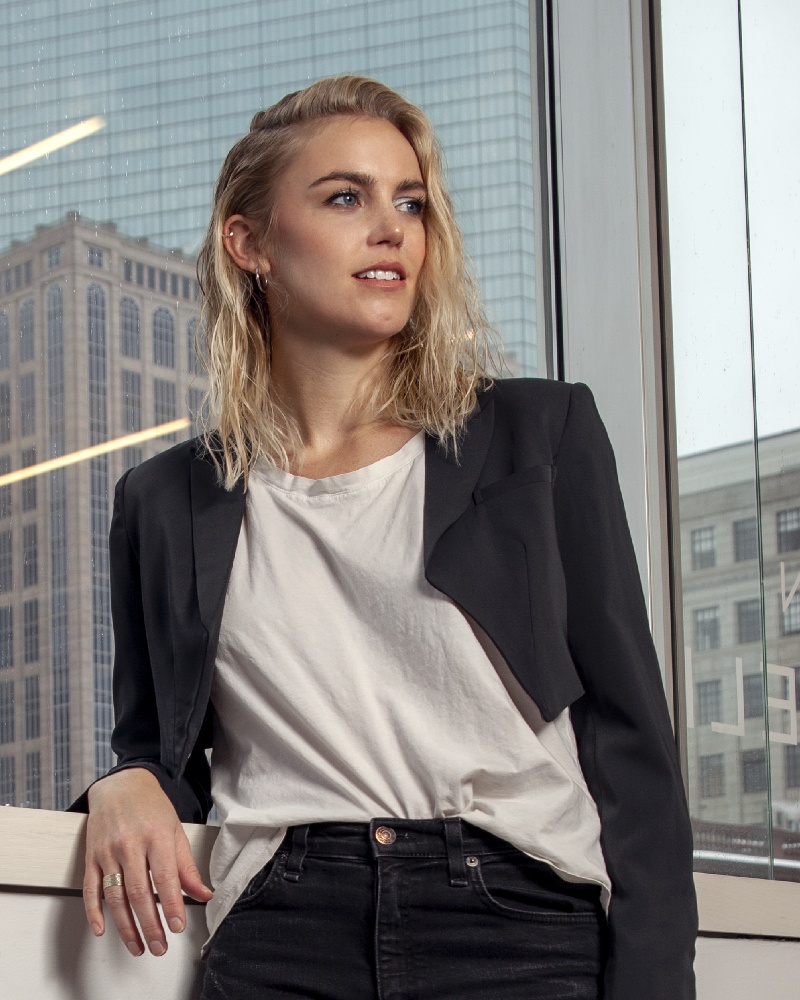 The Wet Look
Designer: Bryant Anthony, Advanced Designer | @RazorHair.Rite
For the trendy and free spirited, Anthony designed the iconic wet look for the "It" look this summer. Bright and bold, the textured wet look is the perfect easy style to wear all summer long, which is why it's been featured on so many runways. With this texturized wet wave, you can get the golden beachy style everyone wants in the summer. This look can be worn on a bob or longer hair. It's versatile and gives a care-free feel of messy, lived in beach hair.
To style, use moisturizing products like a leave-in conditioner and coat your hair in the hydration it was looking for all winter. Plus, this look does not require heat styling! A style made to keep the integrity of your locks.
The Retro Shag
Designer: Blanca Ruiz, Artistic Designer | @blancanvas.x2create
Ruiz tapped into the edgy, retro side of design and cut a timeless shag. This shaggy look gives off the perfect bohemian vibe for this summer. With Boston reopening for summer fun, Blanca saw this cut as a bold reentrance for her model. A shag brings light to your complexion, which may be exactly what you need after a few months inside! The classic cut enhances facial features, especially cheekbones to give light to a face that's been hiding. Adding a fringe fiercely accentuates the eyes and opens up the face, to emphasize beautiful textured hair. This cut works for any type of hair when done right.

Golden Hour Tresses
Designer: Melissa DiTocco, Senior Designer | @melissaditoccohairstylist
An effortless blonde look is perfect for this summer. We're kicking off summer 2020 with hair that may have been hiding at home with you, so why not start your summer with a fresh sun kissed blonde tone? Senior designer DiTocco created a golden, long layered look giving off an effortless style dubbed the "Golden Hour". DiTocco hand painted a beautiful, warm blonde tone to accentuate her model's complexion. This is such an easy, effortless look to welcome in the new normal this summer. The seamless, long layers are perfect for a wash and go type of style.
Book an appointment to give your hair a summer makeover at salonevamichelle.com.
This is a paid partnership between Salon Eva Michelle and Boston Magazine's City/Studio
---