Premier Projects: Keri Murray Architecture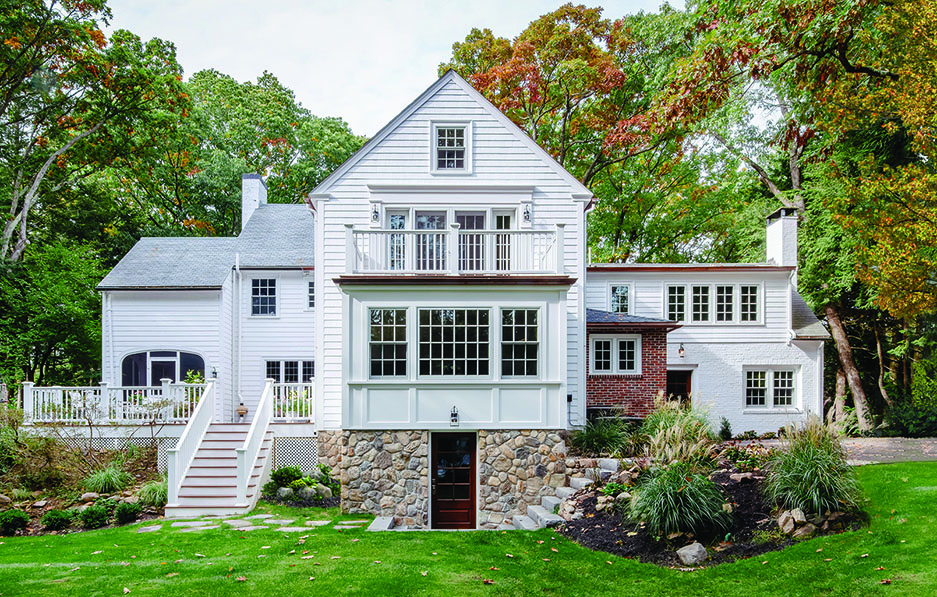 Q: What were your inspirations for this project, and how did they align with the homeowner's goals? A: The Tufts House is located in a historic district of Wellesley, and I was inspired by the challenge of maintaining the defining character of the Colonial Revival style while imbuing the home with new spaces and finishes that meet modern standards. The historic commissions of both the town of Wellesley and the State of Massachusetts were adamant that the heritage of the home be preserved, and I was keenly aware that the new design would have to satisfy those demands and also serve as the touchstone for a new legacy that would be defined by my client's young family. The homeowner shared my taste for natural materials and was open to the layout options that I provided that were in keeping with the home's design but augmented to accommodate modern livability.
Q: Why do you love this project? A: I loved working with this client and discovering the limits and opportunities inherent in expanding such a historic home. I was very conscientious about balancing heritage and livability, and while those concepts can sometimes be at odds with one another, ultimately we struck the right balance and landed on a timeless design that satisfied the client, the historical commissions, and the home's future heritage.
Sharon, MA
617-840-3707
kerimurrayarchitecture.com
@kerimurrayarchitecture
Click here to return to our list of New England home projects.
This is a paid partnership between Keri Murray Architecture and Boston Magazine's City/Studio
---