You Can Wear Your Pride This Month While Supporting a Local Queer Artist. Here's How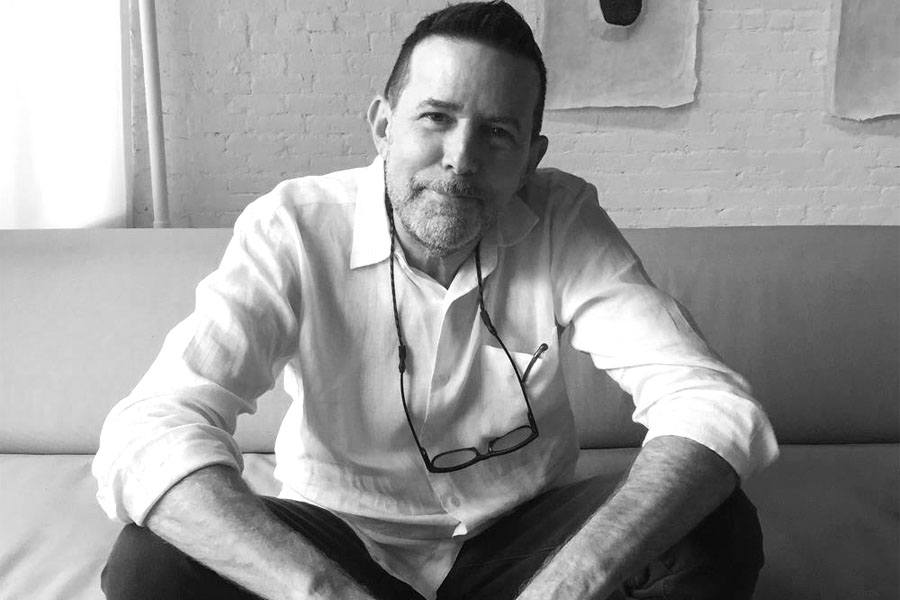 This month, an incredible local queer artist is partnering with Boston-area retail destinations in honor of Pride. Together, they created A Place for Pride, a line of six t-shirts whose original designs celebrate and support pride—with all proceeds donated to GLAAD.
Meet John Guthrie, the brain behind the designs.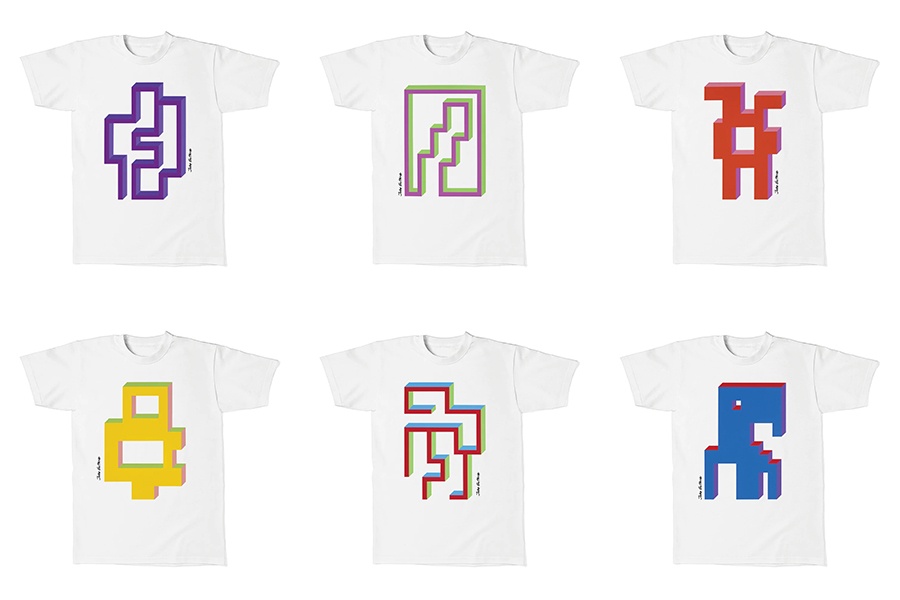 The designs, shown above, are derived from Guthrie's Evolution Series. The color palette is completely new—Guthrie curated it specifically for this project, dedicating its freshness and vibrancy to the Pride theme.
Color is a very intentional choice in Guthrie's work. In fact, his fascination with color is rooted in an early core memory: his first Cincinnati Reds baseball game in the 1970's. "They had the AstroTurf, the red seats at the top, the yellow, the blue, and the green," he says. "It was blowing my little-kid mind. I had never seen anything like that in my life."
Guthrie, now that he's an artist, often recalls that Reds game in his work: "I decided I wanted to make color that devastated people—that would make people gasp." It's one of his core beliefs as an artist: Color should amaze and surprise people.
Guthrie's paintings encourage viewers to question and investigate, to experience confusion and awe. "It's non-didactic," he says. How? "My work contains many paradoxes," he says. Even in their abstractness, they suggest the presence of a figure.
This is the part of Guthrie's work that most noticeably plays into gender queerness. "The elegance of queerness is that it moves fluidly across binaries," says Guthrie. He explains that the term encapsulates 'both, either, and neither,' as does his art.
"That's the beauty of abstraction to me," Guthrie says. "It's so open. It doesn't tell you how to think about anything."
You can join in celebrating Pride in Boston at Derby Street Shops, Legacy Place, MarketStreet, Seaport, and The Street. All five properties have "A Place for Pride" programming lined up for the month, including fitness, wellness, and social events.
If you can't get enough of Guthrie's designs, stay tuned in October, when the art collaboration will continue with site-specific works at several WS Development properties as a part of their anti-bullying campaign. Boston-based WS is behind some of the most beautiful and beloved retail destinations in the country.
To join the celebration and get your limited edition Pride shirt today, visit a-place-for-pride.myshopify.com. Sales are running until June 30th.
This is a paid partnership between WS Development and Boston Magazine's City/Studio
---