How to Make Your Boston Home Purchase More Affordable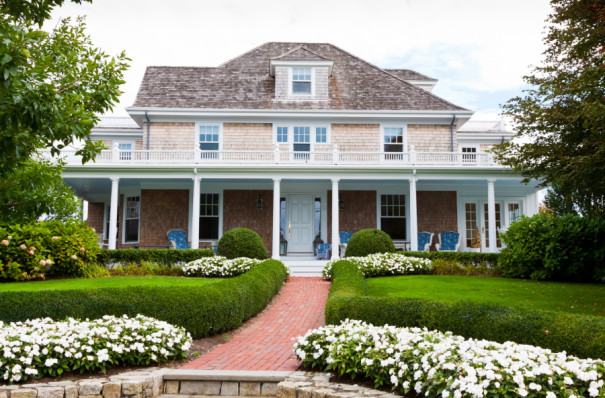 Homebuyers in Boston continue to experience high purchase prices, and mortgage rates remain elevated compared to a year ago. But industry experts say there are actually some simple ways to offset these issues.
Naturally, buyers seek to make home purchases more affordable in today's real estate market. Boston buyers can ease homebuying costs in several ways, from shopping across lenders to using mortgage points to buy down interest rates.
To give buyers an idea of where to start, the team at Prevu Real Estate put together some tips to make buying a home in Boston more affordable.
Find a lender with a reasonable rate
Too frequently, people try to purchase a home without first securing a lender, missing their chance at a favorable interest rate.
Boston buyers should meet with multiple lenders to learn about mortgage loans and compare what they offer to find the best possible deal. Speaking to a lender is a great way to learn about financial assistance programs, closing cost assistance, and down payment assistance.
You will want to get pre-approved by whichever lender you work with. By looking at your household income and list of assets, mortgage brokers can give first-time homebuyers and experienced homeowners an idea of how a loan they will receive.
With a pre-approval in hand, sellers you deal with will know you are ready to finance an offer. Getting a pre-approval from a lender also gives you a working budget based on what you can reasonably pay back in monthly mortgage payments.
Work with an agent providing a commission rebate
Whether looking at homes in Charlestown or the Boston suburbs, you can expect the properties to come with a lofty listing price and competition. Luckily, buyers can make their purchase more affordable with a commission rebate.
Sometimes called a commission refund, this modern real estate tool helps buyers unlock savings at closing. The commission rebate allows your buyer's agent to provide a portion of their commission fee via a rebate check back to the buyer when you get the keys to your new dwelling.
If you are looking for the largest commission rebate in Massachusetts, you will want to work with Prevu. Buyers working with a Prevu agent can potentially receive a rebate of up to 2% of the home's purchase price.
Say you bought a Back Bay condo for $1.6 million. If you work with Prevu to complete the purchase, your rebate check could total up to $32,000 via the company's Smart Buyer Rebate. Buyers using a commission rebate can rebuild their savings after hefty down payments and closing costs or use the funds to furnish their new pad.
Consider neighborhoods adjacent to your targets
While you may have your heart set on one neighborhood or town, you should expand your search to consider locales near your ideal spot to find more approachable prices.
You may want to live in Brookline to be close to Olmstead Park, but you might get a better deal if you look at homes across from Jamaica Pond in Jamaica Plain. If you partner with an agent, they can help you find backup neighborhoods that still match your criteria.
Sometimes you can find great deals in nearby communities, giving you all the perks of living close to your target town. Considering that many regions of Boston have MBTA stations, folks are usually just a train ride away from their favorite shopping spots in Boston.
Do not wait to place offers on a home
The sale price is one of the most significant factors affecting a home's affordability.
Sellers work with their listing agents to determine a competitive home price to get the best deal possible. If you are searching for a primary residence in Roxbury and find a single-family home you like, don't wait to put in an offer.
The longer you wait, the more likely another buyer will find the property and put in a bid ahead of you. This may result in a bidding war, potentially complicating the negotiation and offer process and keeping you from securing that dream home.
When you see a home you like, your best bet is to place an offer early and slightly above asking. The idea is to entice the seller and the house off the market so you can calmly negotiate the best deal.
Use mortgage points to your advantage
When you meet with mortgage lenders to explore financing options, ask if you can pay mortgage points to lower the interest rate on the loan.
The amount of points you can use depends on your credit score and the type of loan you are using. Sometimes called buying down the rate, buyers can pay a fee to lower their interest rate, thus reducing their monthly mortgage payment.
Each point you buy represents 1% of the loan, so for a $500,000 loan, a point costs you approximately $5,000. While this seems expensive, buying down the rate upfront can save you thousands down the line. Budgeting for points in addition to a down payment and closing costs can be an attractive cost-saving tool.
Interested in buying a home in the Boston area? Browse listings and see how much you can save with Prevu's Smart Buyer Rebate.
This is a paid partnership between Prevu and Boston Magazine's City/Studio
---