A Bostonian's Guide to Aging Well: Tips, Tricks, and Resources for Your Next Chapter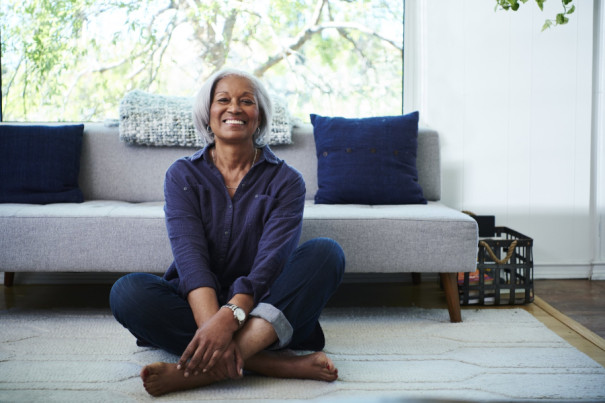 We all age—so why not do it gracefully? In this issue of Guide to Aging Well, you'll learn about how to ask the right questions when finding your new home in a senior living community. We also explore how medical innovation is changing the way we age—with a guide to cosmetic enhancements that require little to no downtime. It's time to focus on you—and our guide can help. Let's get started.
Click here to jump to our Guide to Aging Well resource guide.
Picking Your Perfect Senior Living Community
8 Questions to Ask When Finding Your Future Home
A senior living community isn't just where you eat and sleep; it's where you spend your days, meet new\ people, attend events, and, in some cases, receive medical care. The community you choose should be the one that provides the resources, atmosphere, and amenities that fit your specifications. Whether you pose these questions to a representative of the senior living community or just keep them in mind as you look around, here are some important ideas to consider as you find your perfect community.
How to residents spend their days here?
Maybe this community focuses on independent activities, or maybe they encourage residents to participate in group events every day. Consider how you enjoy spending you time and look for a community that matches your style.
What mental and physical health resources are available?
Maybe this community focuses on independent activities, or maybe they encourage residents to participate in group events every day. Consider how you enjoy spending you time and look for a community that matches your style.
What classes or learning facilities are available?
If you have a specific interest in art, music, yoga, technology, or any other skill, your community may provide fun and useful classes in that area. Is there something you've always wanted to try, or something you want to spend time getting better at?
What levels of care does this community provide?
This is an especially important topic. Look into the levels of care— e.g. independent living, assisted living, skilled nursing—that the
community provides. In addition to assessing your current healthcare needs, think about what you might need in the future and ask if and how you can increase your level of care should you need to. Also, think about resources like physiotherapy, telehealth appointments, or occupational therapy that you want on your checklist.
How does this community help residents get online and communicate with family members and friends?
The COVID pandemic showed how vital it is to be able to communicate with friends and family virtually. And when looking for a senior community, keep in mind what digital and communication resources you want in your new home—especially if you need help using a computer, tablet or smartphone. Some communities have designated tech concierges or similar services for the sole purpose of having you navigate these platforms.
What COVID protocols are in place in this community?
If you have specific concerns regarding COVID or your immune health, talk to a representative about the COVID safety measures they have in place, and be transparent about your needs. You may also want to know whether they are limiting family visits, social gatherings, and travel in order to mitigate COVID risk. The community's safety measures and visiting policies should match your needs and expectations.
How much will it cost to live here and what are the fees?
It is vital to plan ahead for the financial commitment of moving
to a senior living community. Most require a one-time community fee and then a monthly residence fee, both of which can range widely, so talk to family about making a financial plan and be sure to ask about these costs before making any commitments.
What other amenities and resources are available here?
Whether it's an on-site theater, a library, or field trips to the local museum, if there are specific opportunities that you want from your new home, don't be afraid to ask. What facilities would make you excited to live in a new community?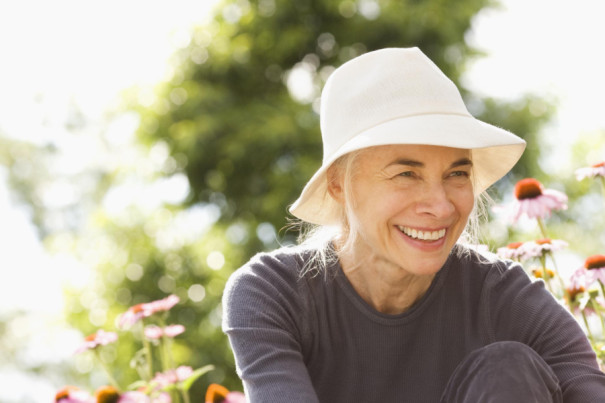 Upgrading the Way We Age
Your second act is your opportunity to take control and focus on yourself. Embrace the future with these cosmetic enhancements that will have you looking and feeling your best with little to no downtime.
Blepharoplasty
Eyes show the most signs of aging. Loose or sagging skin can allow fat pockets around the eye to protrude and appear puffy. To alleviate this, you can seek either lower or upper eyelid blepharoplasty. Excess skin and fat may be removed or repositioned around the eyes to create a natural and more youthful appearance. Blepharoplasty can be performed under local anesthesia in one office visit.
Liquid Facelift
If you want the results of a facelift without going under the knife, a liquid facelift is a minimally invasive, nonsurgical approach. Utilizing a combination of injectable fillers, as well as Botox or Dysport, a liquid facelift relaxes wrinkles, adds volume, and lifts sagging skin to take years off your face.
Teeth Whitening
A telltale sign of aging is yellowing teeth. A beautiful smile is essential
at any age. In recent years, certified cosmetic dentists have yielded more natural results. New noninvasive technology has paved the way for brightening the tooth enamel without increasing sensitivity.
Coolsculpting
We've all packed on some pounds over the years, but losing them for good is another story. Do away with stubborn fat with Coolsculpting, a noninvasive treatment that freezes targeted fat beneath the skin, killing fat cells and helping remove them from the body indefinitely. Treatments happen over the course of four to 12 weeks, resulting in a 20 to 25 percent reduction in the fat layer of the treated area.
Neck Lift or Neck Rejuvenation
The neck tends to age more quickly than the face. Typically forgotten in years of skincare routines, the skin around your neck is thinner than facial skin. Neck skin loses its elasticity over time and loose, hanging skin can make anyone look older. During a neck lift, excess skin is removed, muscles are tightened, and fat is removed to contour the face.
Veneers and Crowns
Maintaining a full smile makeover can require a two-part approach. All-porcelain veneers and crowns can create an incredible smile, improve dental health, close space, and improve function, all while strengthening broken or decayed teeth. Plus, the entire process can often take as little as two or three appointments.
Hand Treatments
Our hands are our tools for daily life, so it's no wonder they show signs of age. If you want your hands to have a more youthful look, you can try cryotherapy, laser therapy, chemical peeling, or microdermabrasion. You can also try a calcium hydroxyapatite, the FDA-approved hand filler, to increase youthful fullness in your hands for up to a year.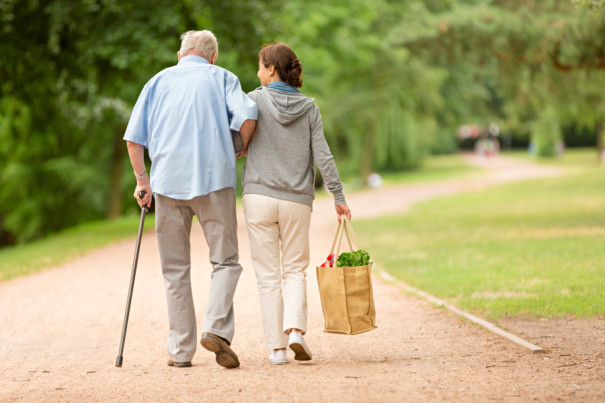 Resource Guide
Benchmark Senior Living
Waltham, MA | 781-574-8594
benchmarkseniorliving.com
Facebook: benchmarkseniorliving
Benchmark is the largest senior housing provider in New England, providing independent living, assisted living, mind and memory care, and respite care options in 64 communities across seven Northeast states.
Brookline Progressive Dental Team
Brookline, MA | 617-232-8113
brooklinedentalteam.com
Instagram: @brooklinedentalteam
Brookline Progressive Dental Team is a group of highly skilled, board-certified prosthodontists who specialize in cosmetic, implant and full mouth reconstruction. They are proud of the personalized, patient-directed care they offer to restore your appearance and oral health.
Dr. Jeannie Chung
Wellesley, MA | 781-235-2332
Instagram: @drjeanniechung
Dr. Jeannie Chung is a double board-certified plastic surgeon specializing in facial surgery and anti-aging procedures. Her natural and conservative approach are amplified be her belief that an improved look inspires an improved outlook. Dr. Chung has spent over 20 years in the field perfecting her craft and recently celebrated 10 years as a successful private practice.
Edgewood Lifecare & The Baldwin
978-738-6401 | edgewoodrc.com
603-413-0835 | thebaldwinnh.org
Newton Dental Associates
Newton, MA | 617-965-0060
newtondentalassociates.com
Facebook: newtondentalassociates
Instagram: @newtondentalassociates
Newton Dental Associates is an award-winning, multi-specialty, cosmetic and family practice owned by Dr. Anna Berik, Boston's premier cosmetic dentist. Their specialists offer a wide range of services, from preventative care and oral surgery to restorative dentistry.
New Pond Village
Walpole, MA | 508-660-1555
Facebook: newpondvillage
Welcome home! Your friends await you at New Pond Village, where you'll find a social, active lifestyle individually tailored to you. We offer independent living, assisted living, and mind and memory care at our Walpole, MA campus.
This is a paid partnership between Boston Magazine and Boston Magazine
---